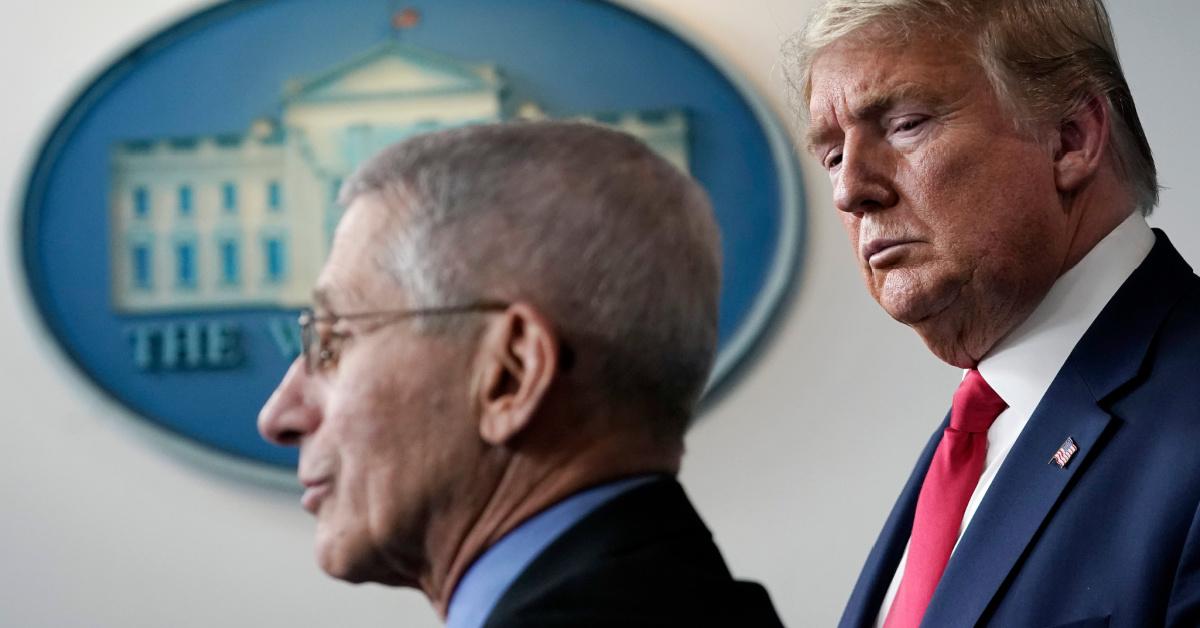 Trump Keeps Hinting That He's Going to Fire Dr. Fauci — Can He Really Do That?
Out of all of the many, many bizarre things that 2020 has brought us, one of the most interesting has definitely been the escalating (albeit rather one-sided) feud between President Donald Trump and Dr. Anthony Fauci. While Dr. Fauci continues to advocate for social distancing and wearing masks to combat the still-ongoing COVID-19 pandemic, Trump tends to downplay the seriousness of the disease or even straight-up ignore the advice of Dr. Fauci and other medical experts.
Article continues below advertisement
Back in mid-April, Dr. Fauci stated that if the administration had started mitigation earlier, fewer lives would have been lost to COVID-19. He also revealed that there had been quite a bit of pushback to the coronavirus task force's suggestion that the country go into lockdown early on in the pandemic. Shortly thereafter, people — especially Trump supporters — began calling for Trump to fire Dr. Fauci. "Fire Fauci!" became a chant. And a hashtag!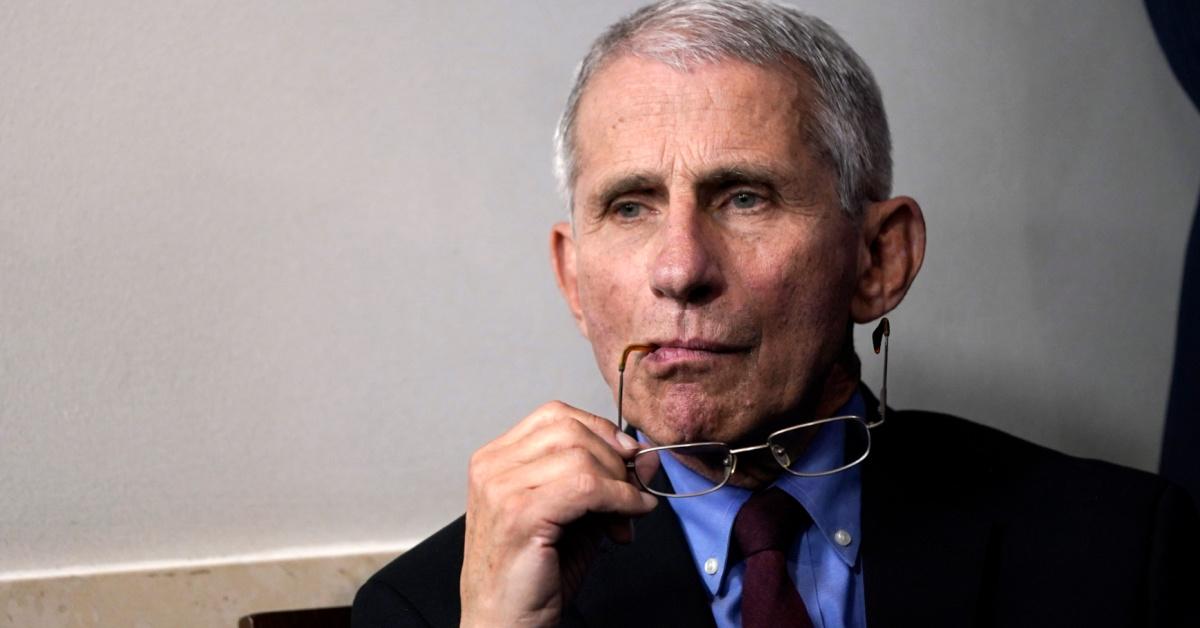 Article continues below advertisement
When the "Fire Fauci!" chant broke out during a recent Trump rally in Florida, the president took the opportunity to hint that that's exactly what he plans to do after the election. "Don't tell anybody, but let me wait until a little bit after the election," Trump said to the crowd of people (most of whom were not wearing masks). "I appreciate the advice." But can Trump really fire Fauci? Here's what we know.
Can Trump fire Fauci?
Trump obviously has no qualms about firing people pretty much at the drop of a hat. Just during his first year as president, 34 percent of high-level White House aides either resigned, were fired, or were moved to other positions. As of May 2020, 415 people have either been fired or resigned from Trump's administration. However, Dr. Fauci's job is (most likely) safe — at least for the time being — because he doesn't report to Trump.
Article continues below advertisement
Who does Fauci report to?
Technically, Trump can't fire Dr. Fauci because he (Fauci) is not a political appointee. As the Director of the National Institute of Allergy and Infectious Diseases (NIAID), he is a civil servant. Trump could order the politically appointed Health and Human Services Secretary Alex Azar or Director for the National Institutes of Health Francis Collins to fire Fauci, though. However, this would be a very time-consuming process, especially if Dr. Fauci appeals the decision.
Article continues below advertisement
So, most likely, Dr. Fauci's job is safe. That being said, Trump does still have the power to completely sideline him (which is pretty much exactly what he has been doing for the past few months). Still, Dr. Fauci has managed to get important information out via alternate channels even if the president doesn't like it.
Why does Trump want to fire Fauci?
When you consider how popular Dr. Fauci is, it may be hard to understand why Trump doesn't like him. Then again, Trump has never really liked competing for the spotlight. It also doesn't help that Dr. Fauci's professional medical opinions are often in direct contrast to Trump's political strategies.
Throughout the past several months, Trump and his followers have mocked Dr. Fauci for reporting the truth, making informed suggestions, and insisting that his job of keeping the American people safe and healthy is more important than playing politics. To be sure, Dr. Fauci's job has never been an easy one, but it's been markedly more difficult under the current president. Depending on how the election goes, it could become even harder.