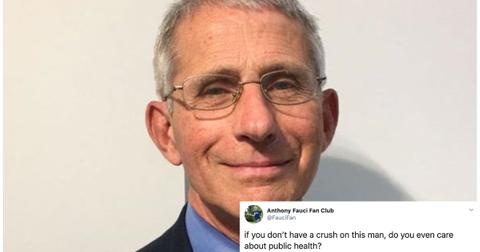 These Dr. Fauci Memes Won't Cure Coronavirus, but They Will Make You Laugh
By Anna Quintana

Updated
Amid the coronavirus pandemic, one man has emerged as the voice of reason and his name is Dr. Anthony Fauci. Since his first press conference alongside President Trump, Dr. Fauci has become a viral superstar on the internet.
On Facebook, the Dr. Anthony Fauci Fan Club has over 70K members, and there are countless memes on Twitter and Instagram that prove Dr. Fauci is the gift that keeps on giving.
And can we talk about the merch? From bobbleheads to socks, Dr. Fauci memorabilia is everywhere and we are not complaining. Keep scrolling to see some of the best Dr. Fauci memes.
Duct tape fixes everything...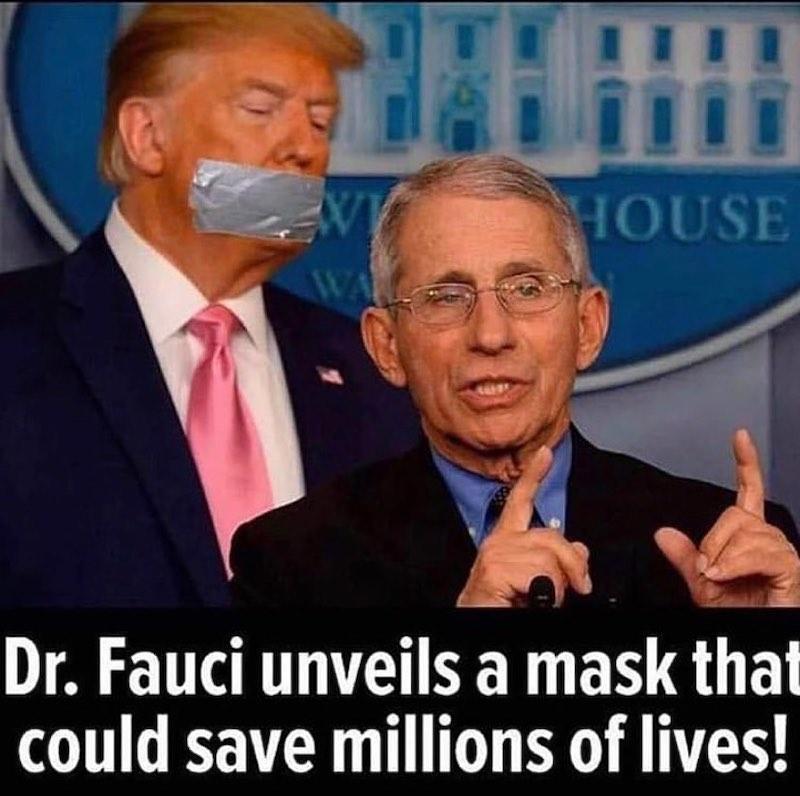 This type of face mask might not be approved for medical professionals, but it is just as effective.
'Jaws' 2.0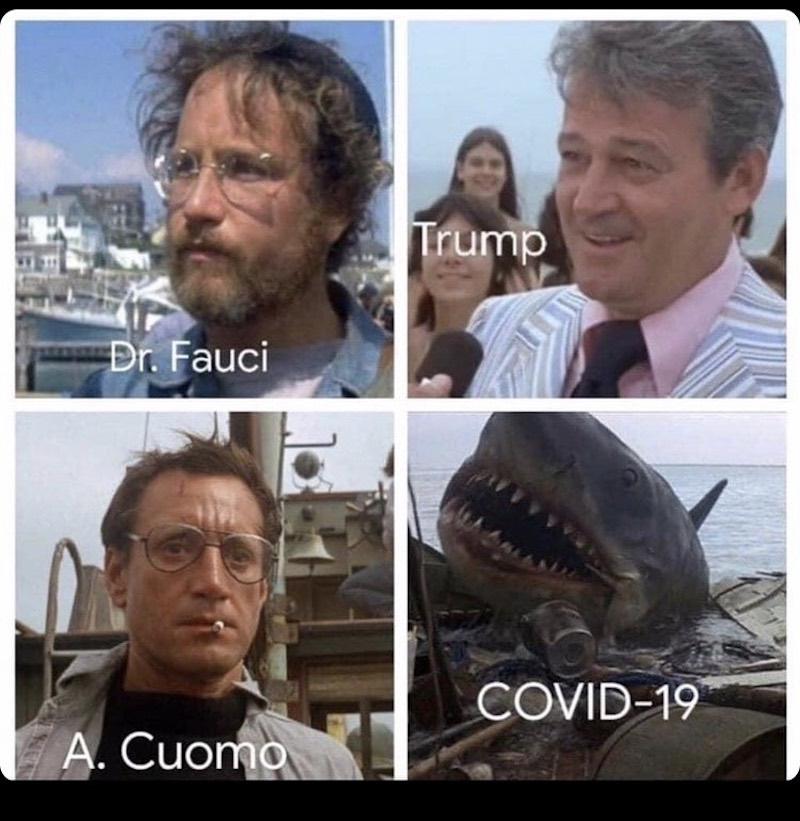 Dr. Fauci is basically Matt Hooper from Jaws. We can even picture him saying, "I'm not going to waste my time arguing with a man who's lining up to be a hot lunch" like the young oceanographer.
Dr. Fauci > Captain Jean-Luc Picard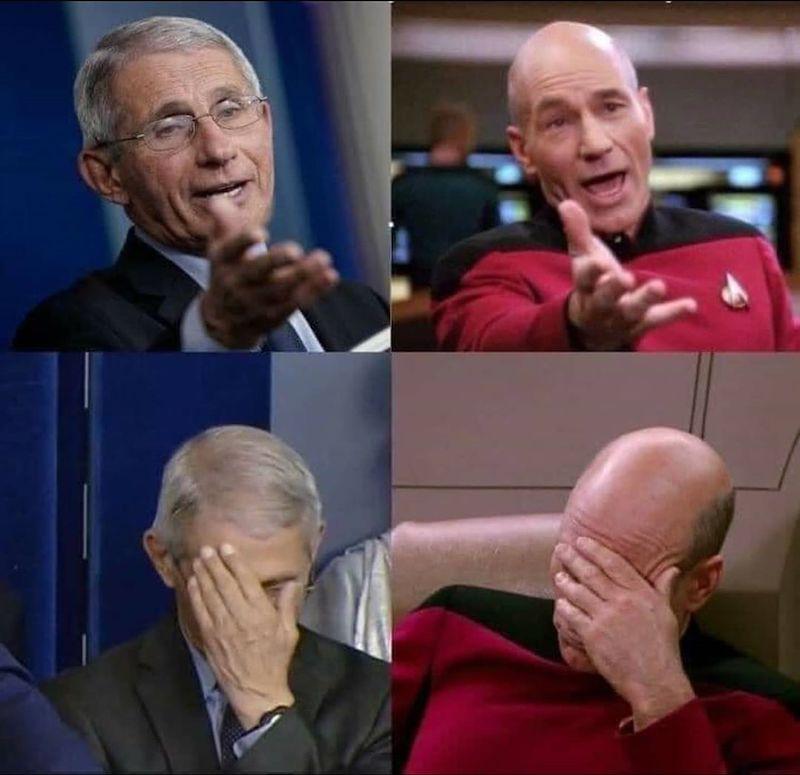 Dr. Fauci and the leader of the starship USS Enterprise are basically the same person, down to that now iconic facepalm.
Talk Fauci to me.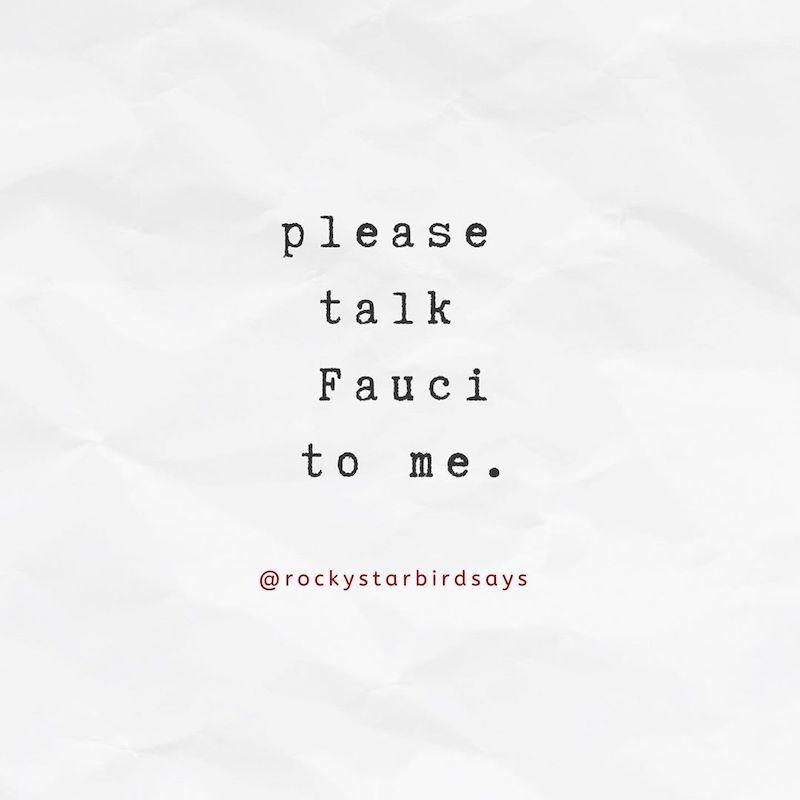 Talking dirty is so 2019.
Awkward...
TBH, we would love a one-on-one Zoom session with Dr. Fauci.
Dr. Ben Carson who?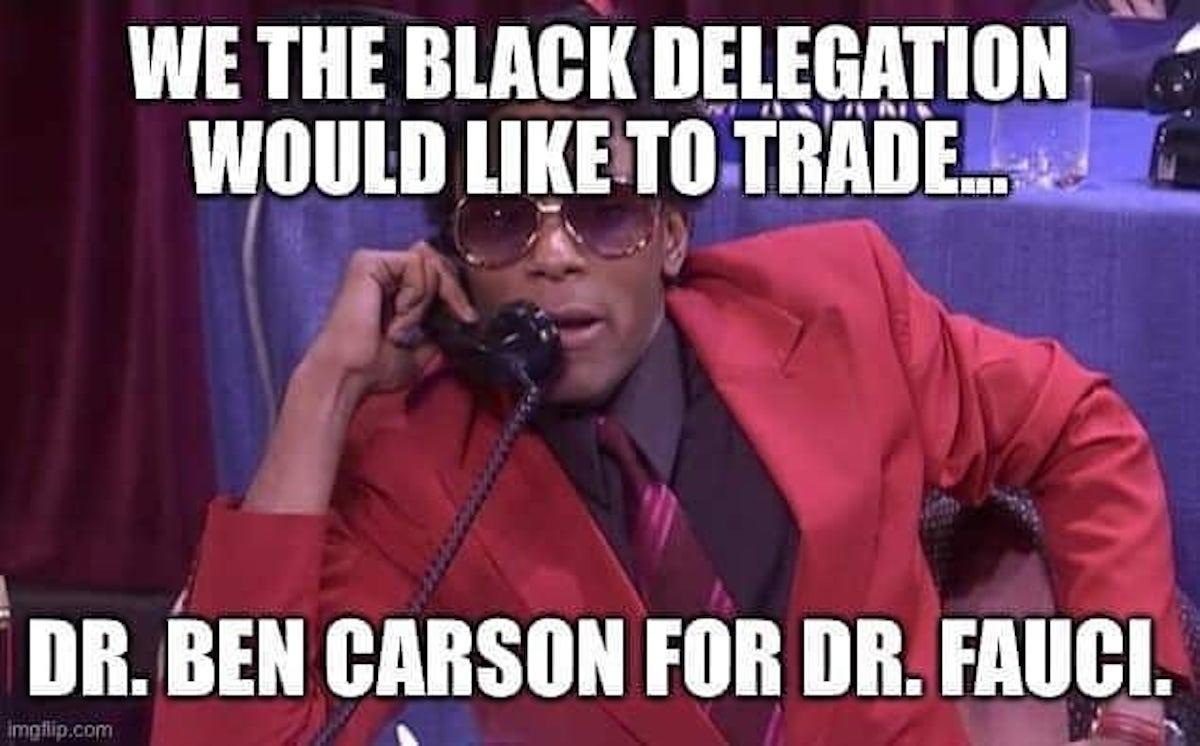 Dr. Fauci recently spoke out about the effect the novel coronavirus has on minority populations, telling reporters, "Yet again, when you have a situation like the coronavirus, they are suffering disproportionately."
Young Dr. Fauci could ball.
imagine finding out dr fauci crossed up your great grandfather so badly he broke his ankles and while ya poppop was on the floor fauci in a BK accent was like "whose mans is this" pic.twitter.com/wTuNt8xUGM

— Desus Nice (@desusnice) April 3, 2020
If you know, you know.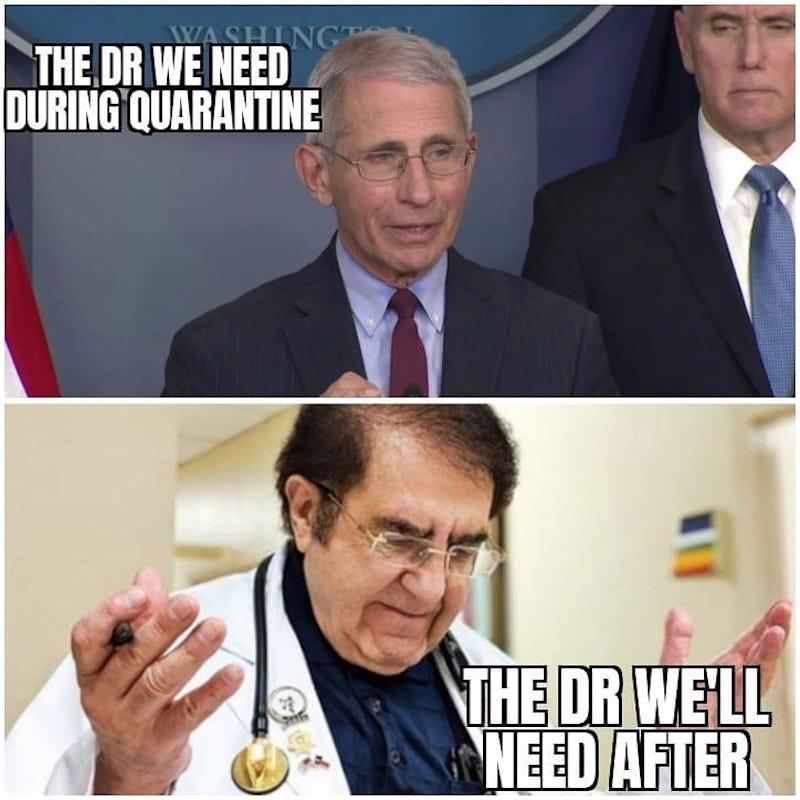 My 600-lb Life fans will instantly recognize Dr. Now — and let this meme serve as a reminder to exercise in quarantine.
The 'Tiger King' and Dr. Fauci mashup we didn't know we needed.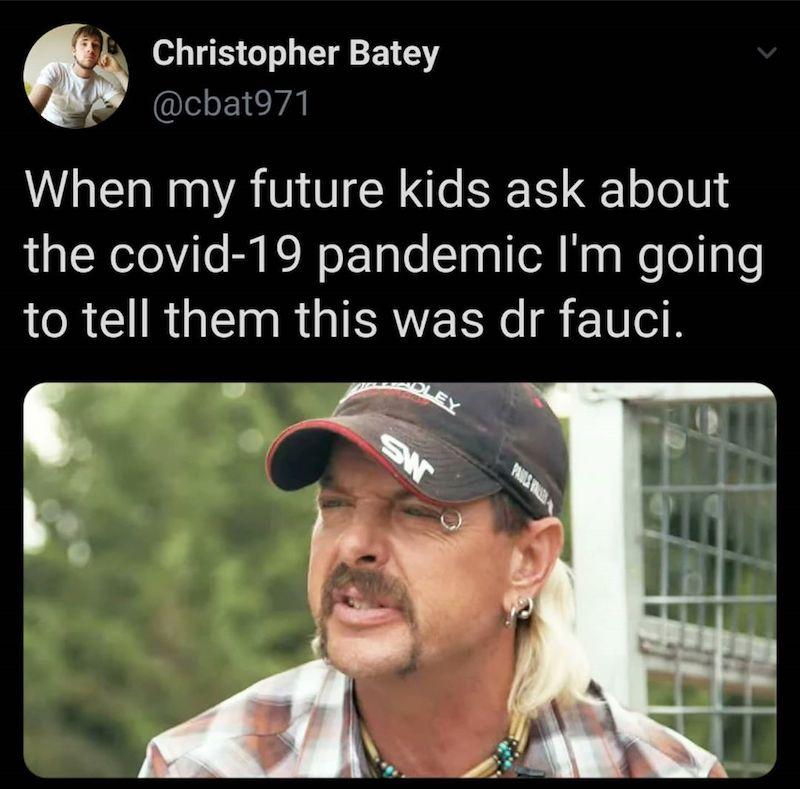 If Dr. Fauci is Joe Exotic than the coronavirus is definitely Carole Baskin.
Plant people will get it.
If you bought plants to keep you company during quarantine, just know you are not alone.
Please, stay home for them.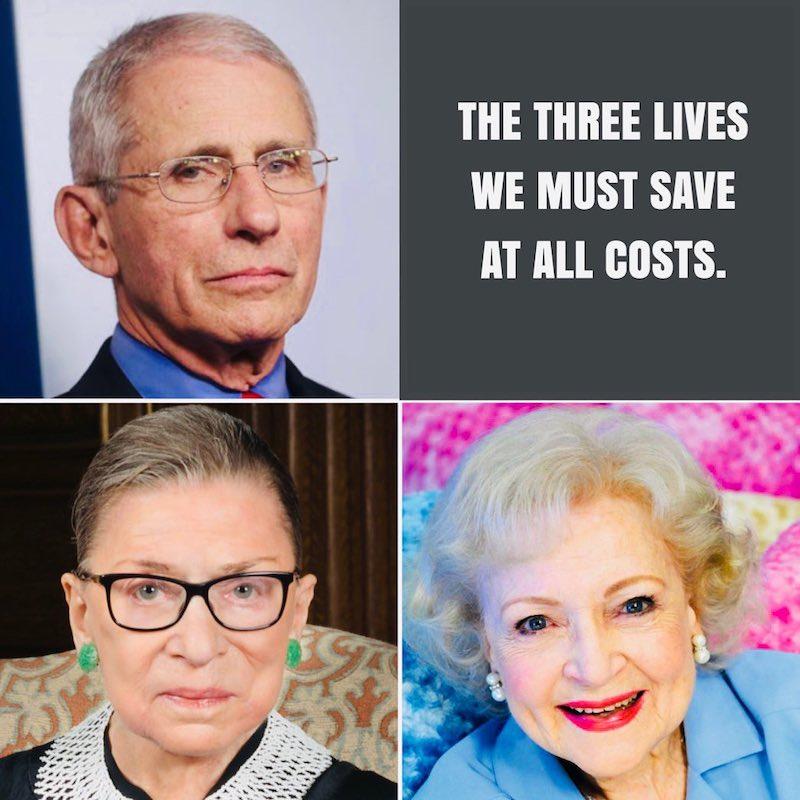 Just remember, by social distancing you are doing your part to save these icons.
President Trump is definitely jealous.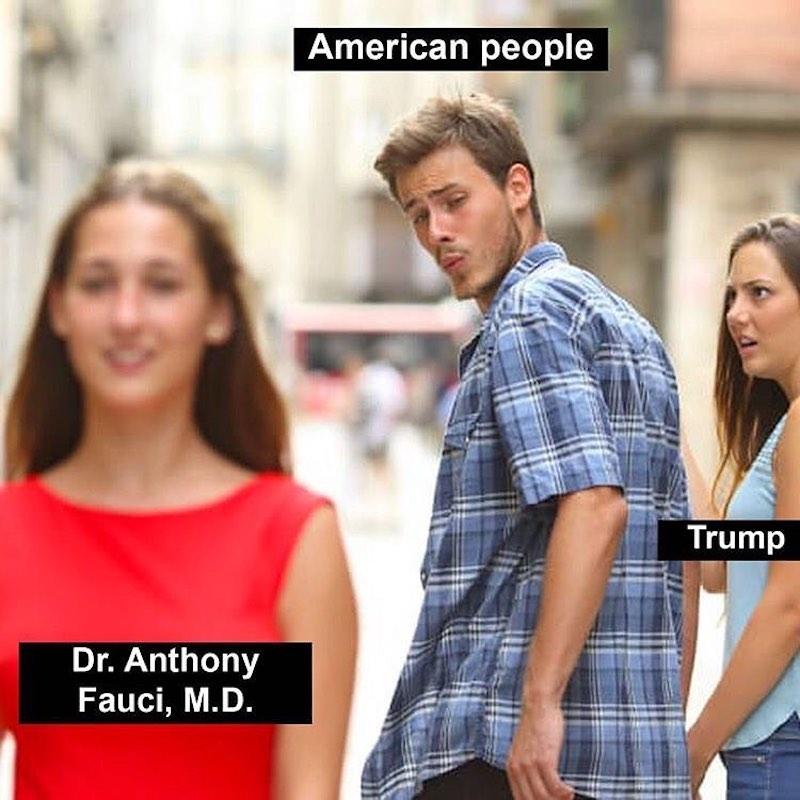 President Trump might be tweeting about his press conference ratings, but we all know the real reason people are tuning in — and it's not the former The Apprentice host.
Where are all the Dr. Fauci stans at?
The best way to prevent contracting or spreading the coronavirus is with thorough hand washing and social distancing. If you feel you may be experiencing symptoms of the coronavirus, which include persistent cough (usually dry), fever, shortness of breath, and fatigue, please call your doctor before going to get tested. For comprehensive resources and updates, visit the CDC website. If you are experiencing anxiety about the virus, seek out mental health support from your provider or visit NAMI.org.