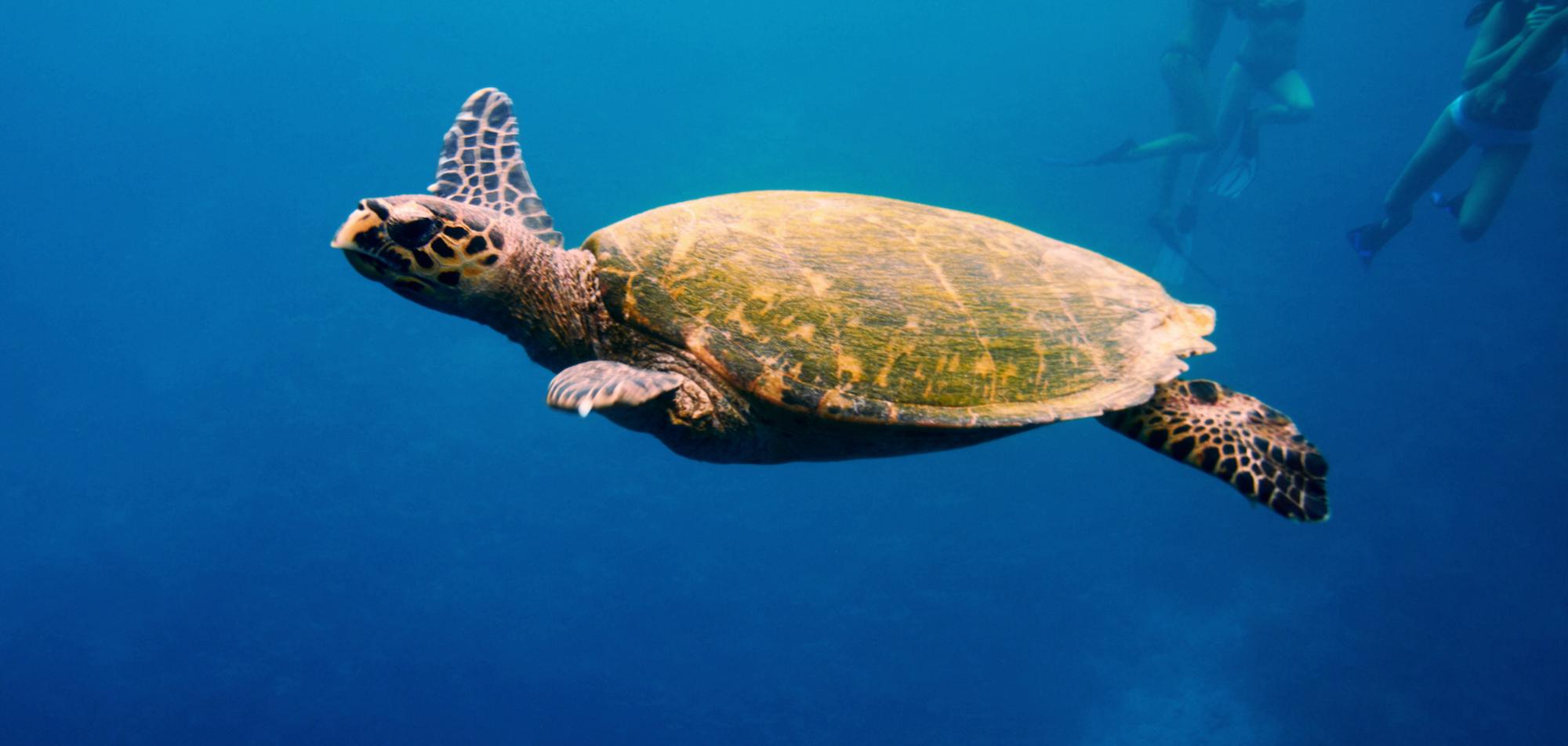 Why Do Turtles Slap Each Other? A Video on Twitter Has Users Questioning the Behavior
Some of the best things on the internet are cute videos of animals. On Twitter, one video in particular has gotten a lot of attention. It features two turtles — and one of them slaps the other in the face. While this may look like playful banter, the internet wants to know why they do this. Here is what we know.
Article continues below advertisement
Why do turtles slap each other in the face?
According to sources like Jal Jeev, turtles slapping each other is a common occurrence, and there could be a few different reasons they do this. If it's two males in the altercation, one could be trying to assert itself or show dominance. This could be because they aren't being fed as often as they need or there isn't enough space in their tank. They also do this to others in order to attract a mate.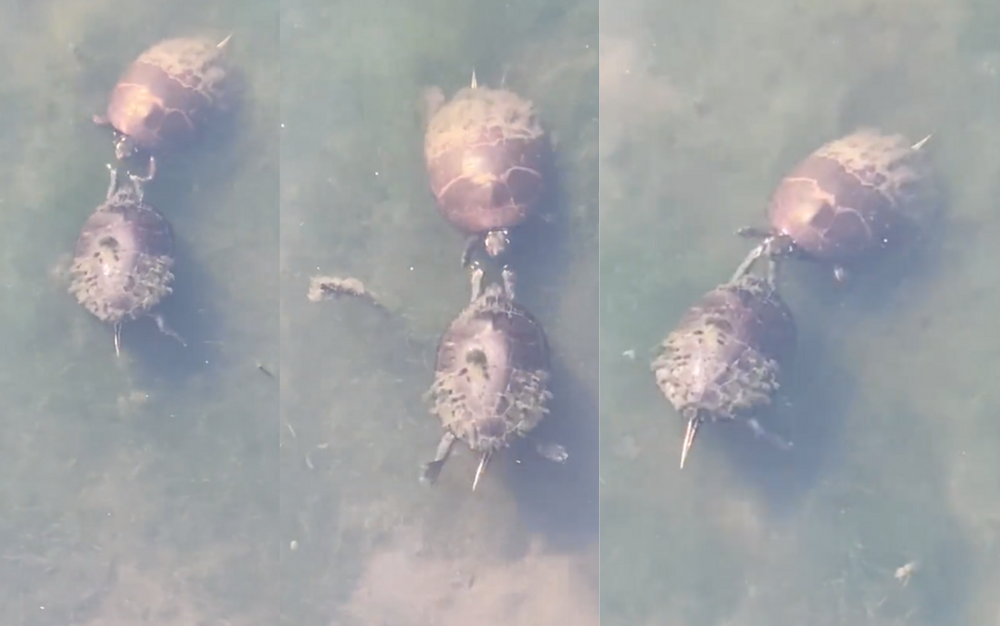 Article continues below advertisement
On the other hand, if a male turtle is slapping a female, it's likely a way of showing affection. Finally, if the two turtles are very young, hitting each other is probably just a playful action. Jal Jeev continues by saying that the slapping is typically seen in smaller breeds of turtles, although it's not clear what kind of turtles these are.
Should you stop turtles from slapping each other?
Because it is a natural thing for turtles to do, there isn't much of a reason to stop them from slapping each other unless it's happening for an extended period of time or they are actually hurting each other. To help prevent this, if you have turtles, make sure your turtles have enough room in their tank. According to Animal Brite, turtles get aggressive when they feel cramped, as it makes them territorial.
Article continues below advertisement
In order to avoid this, give them more room in a bigger tank. Small turtles need at least 20 gallons of water each to have the space they need, and the depth of the tank should be at least double the length of the biggest turtle. You also want to give your turtles options like secluded areas and basking spots.
Article continues below advertisement
To keep the turtles happy, Animal Brite says each of them should have their own basking spot. This way, they also don't need to fight over that space. Plus, you can give them other things to interact with. Plants and rocks can keep them occupied and this can help avoid them hitting each other out of boredom.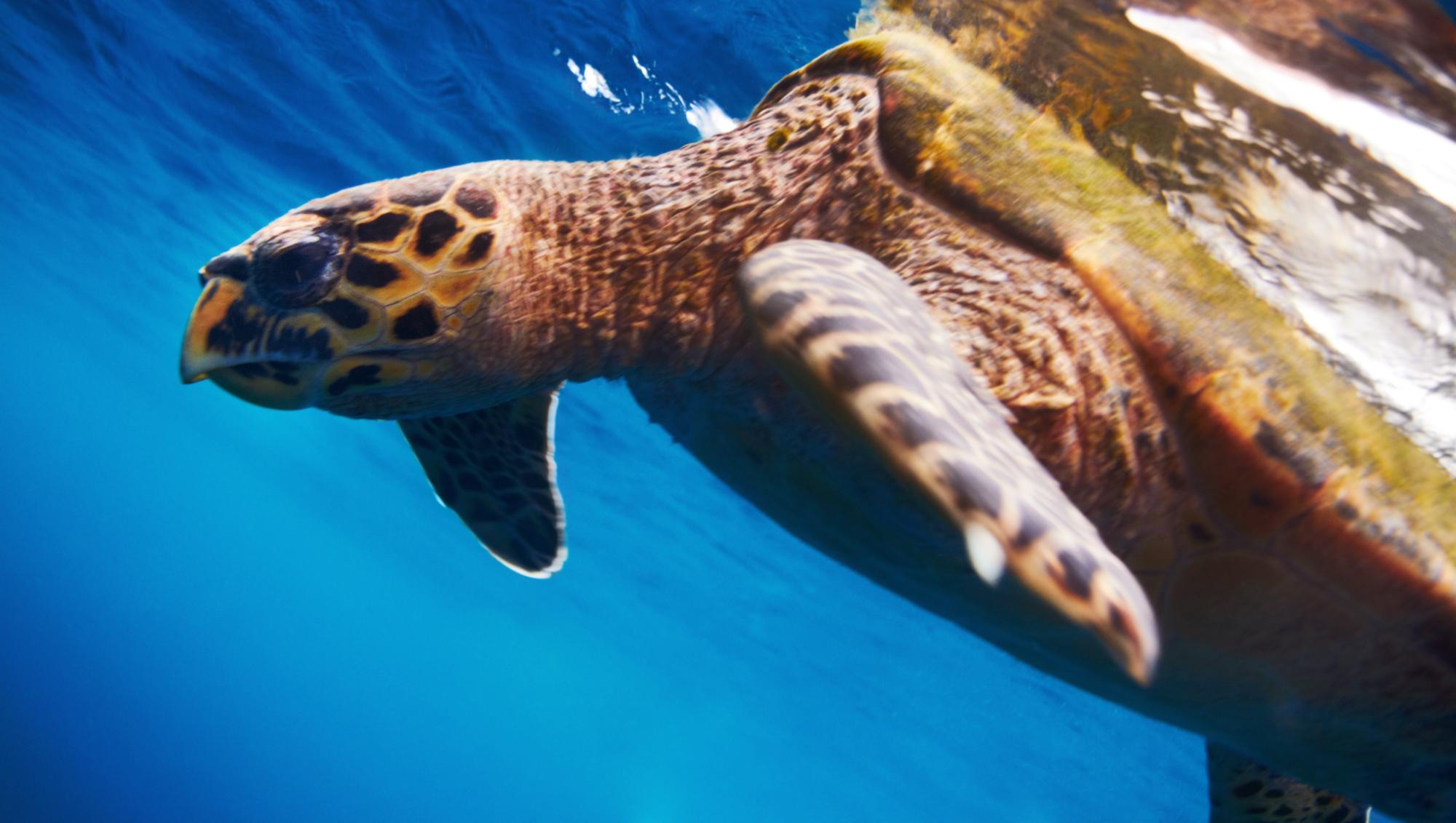 On top of that, it can also help to keep the tank clean. Consider how often you go between cleanings and if it's a healthy length of time for your turtles. To help you out, you might want to buy some kind of filtration system for the tank so you can ensure the health of the tank between the times you clean it.