Why Do You Have To Wear Socks in the NFL? A Look Into the League's Weirdest Rule
Why do you have to wear socks in the NFL? For years the football league has been fining players for not wearing socks properly while playing.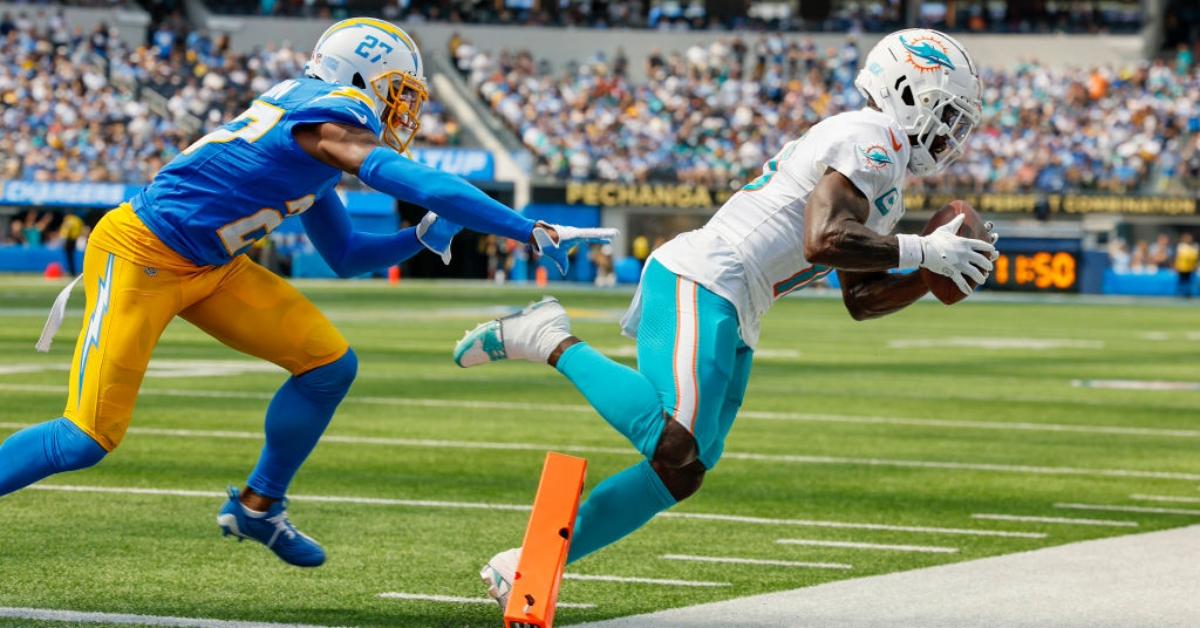 The Gist:
The NFL has a rule that players have to wear socks at all times.
Several football players have been fined for not wearing socks properly.
There are also other weird rules, like that jerseys must fully cover an athlete's body.
Article continues below advertisement
When it comes to the NFL, there are tons and tons of rules and regulations that the athletes have to follow. If not, they could receive everything from a monetary fine to expulsion from the league.
Some of the rules make sense from the outside looking in, but others cause football fans pure confusion. And this one is in the category of the latter.
Article continues below advertisement
Why do you have to wear socks in the NFL?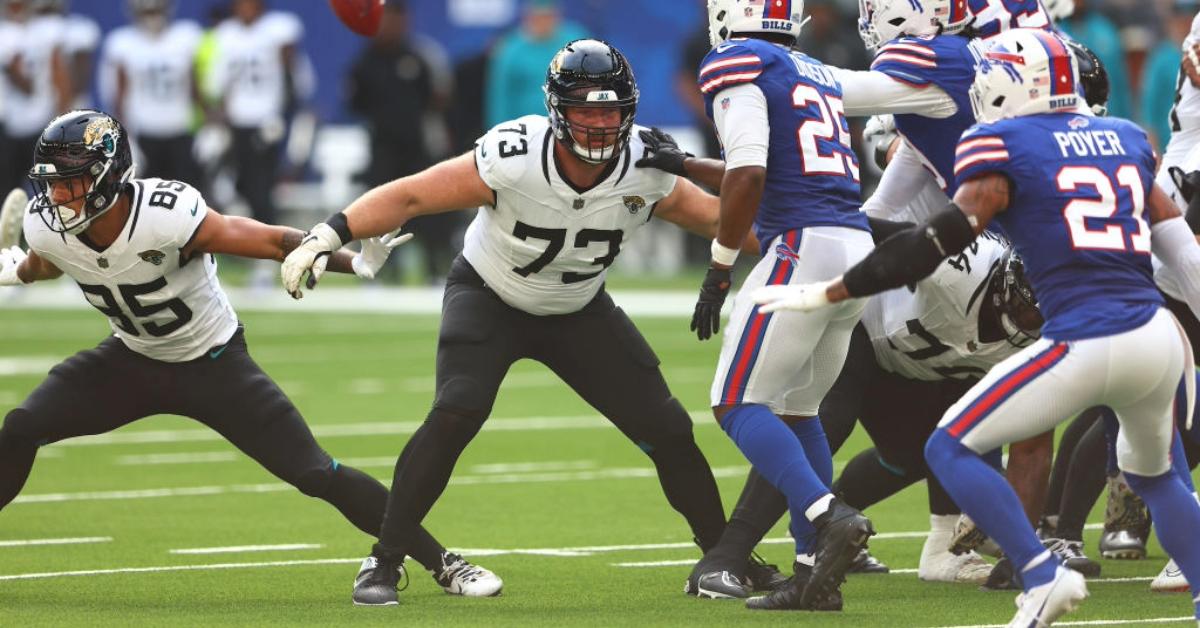 Surprisingly, there is a rule in the NFL that states that their athletes have to wear socks when playing on the field at all times. If the players do not comply with regulations, a fine may be given. This regulation made its way into the league's list of laws back in 1945 and has not been removed since.
Article continues below advertisement
"Game socks and/or leg coverings must cover the entire area from the shoe to the bottom of the pants, and must meet the pants below the knee," reads the official 2023 rulebook. Is this rule in place to make sure all of the players on one team are visually coordinated? It seems so!
Is the socks rule still enforced?
Article continues below advertisement
Weirdly enough, this rule is heavily enforced in the NFL today. For example, in Oct. 2023, Miami Dolphins receiver Tyreek Hill was fined thousands of dollars for not wearing any socks in a game against the Denver Broncos.
"So in the Broncos game, the first touchdown, I didn't have any socks on at all. But I was getting an IV and I didn't want to be late for the play. So I didn't have time to put on my socks. It was like $7,000, but I'm appealing and when I appeal it's probably going to get reduced," Tyreek explained to The Palm Beach Post.
Article continues below advertisement
Back to 2013, Frank Gore of the San Francisco 49ers was fined a whopping $10,500, not for forgetting to put on socks, but for the socks he was wearing being too low.
"Yeah, I'll be cool. It's all good. I was wrong. Next time I'll do better. When you're playing, you don't think about it. You're trying to win," he explained at the time of the fine.
Needless to say, when it comes to wearing socks properly, the NFL does not play around.
Article continues below advertisement
The NFL has so many surprising rules.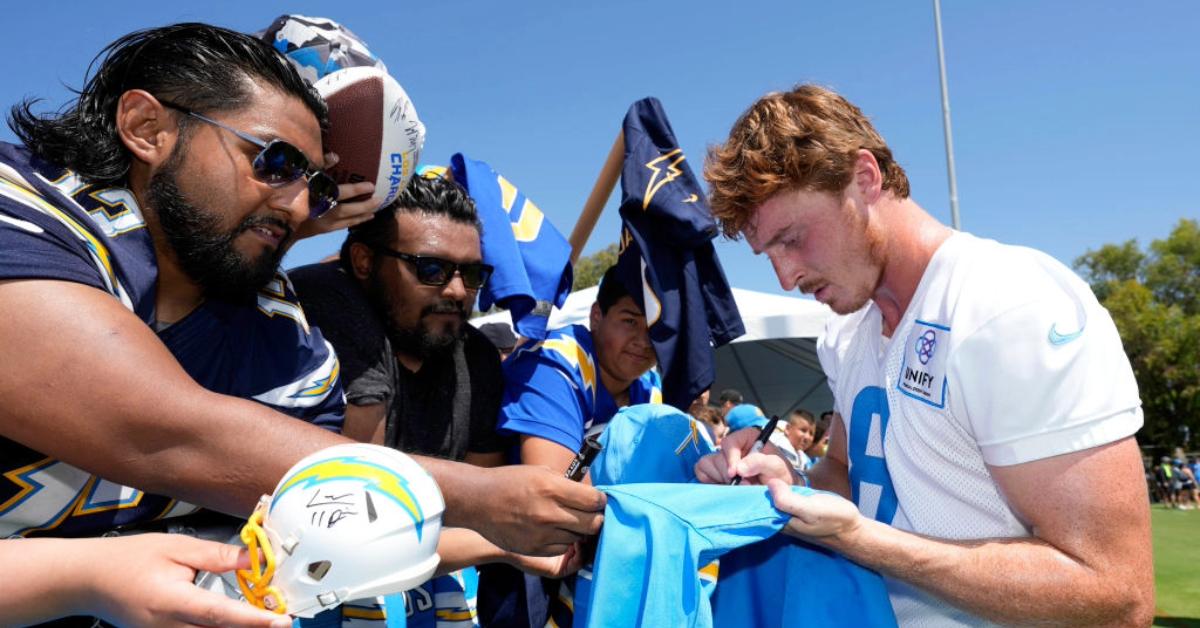 Strangely, this no-socks rule is just the beginning of a long list of rules that the NFL has for their players, many of which are regarding their uniforms and wearing them appropriately.
Article continues below advertisement
The official NFL rulebook also states that, "Jerseys are permitted to be hemmed but the length must be long enough to cover the waist area. Skin exposure due to improperly wearing jerseys is prohibited at all times throughout the game."
Meaning, that if a player gets tackled and their jersey lifts up, they need to make sure that they re-adjust their jersey as soon as possible to avoid any kind of reprimanding. Based on these rules, being a professional football player is even harder than it looks.