Calvin Ridley's Suspension Shows the NFL Takes a Hard Line on Players Betting
Calvin Ridley placed bets on games while he was out and has been suspended as a result, leading many to wonder if NFL players can bet on games.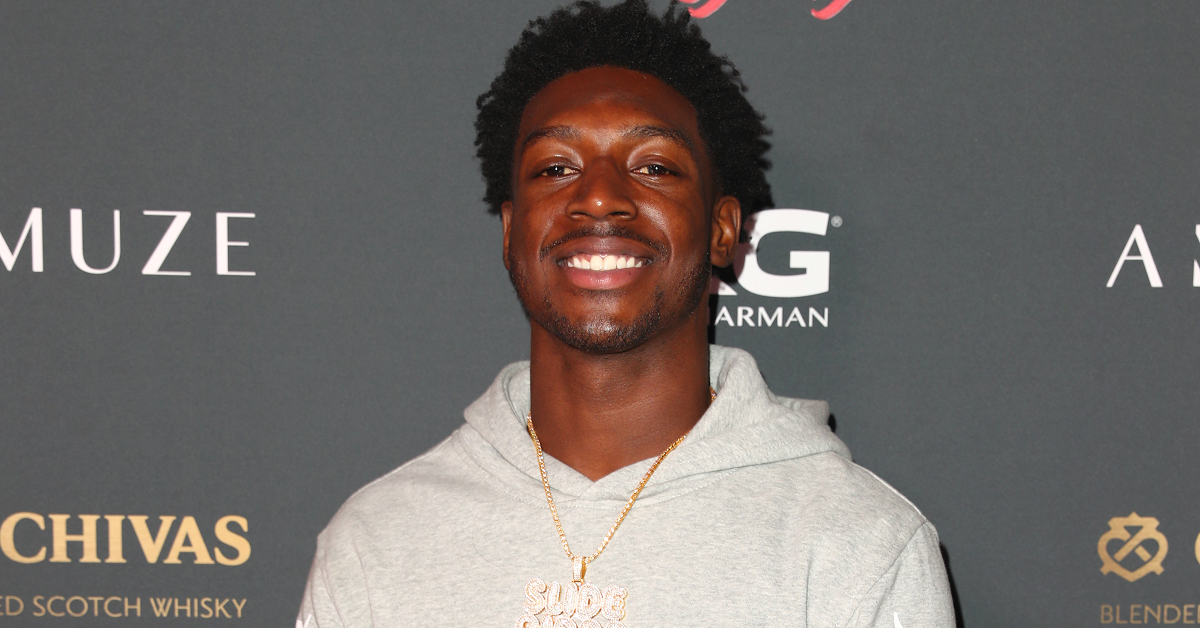 It's not at all uncommon for people to place bets on major sporting events. Sports betting is one of the most popular forms of gambling, but most major leagues are pretty prescriptive about the rules around these kinds of bets. News recently broke that Calvin Ridley, a wide receiver for the Atlanta Falcons, was suspended indefinitely for placing bets on NFL games, leading many to wonder whether NFL players can bet on games at all.
Article continues below advertisement
Can NFL players bet on games?
The simple answer is no. Calvin took much of the most recent season off to focus on his mental health, but the fact that he was not playing in the games does not mean that he is allowed to bet on them.
According to the NFL's gambling policy, betting on the NFL is strictly prohibited.
"NFL Personnel are restricted or prohibited from engaging in the following gambling-related activities, regardless of whether such activities are legal," the policy says.
Article continues below advertisement
"1. Betting on Football: All NFL Personnel are prohibited from placing, soliciting, or facilitating any bet, whether directly or indirectly through a third-party, on any NFL game, practice or other event," it continues. "This includes betting on game outcome, statistics, score, performance of any individual participant, or any other kind of 'proposition bet' on which wagering is offered."
NFL players are banned from betting on any professional or amateur sporting event.
The NFL's gambling policy actually states that players are banned from betting on any professional or amateur sporting event, and also discusses issues like shaving points or fixing games which are obviously related to sports betting.
Although there's no evidence that Calvin did anything to change the outcome of a game, the punishment he's received shows how seriously the NFL takes its gambling rules.
Article continues below advertisement
What happened to Calvin Ridley?
After news broke that Calvin had bet on games while he was not playing, he was handed an indefinite suspension from the NFL. Although that may seem harsh, it turns out that it's in line with the rules of the NFL as they have been codified.
"Apparent or alleged violations of this Policy by NFL Personnel will continue to be decided by the Commissioner or his designee on a case-by-case basis," the rules state.
Article continues below advertisement
"Violations of this Policy constitute conduct detrimental to the League and will subject the involved Club and/or person(s) to appropriate disciplinary action by the Commissioner," the rules continue. "Such disciplinary action may include, without limitation, severe penalties, up to and including a fine, termination of employment and/or banishment from the NFL for life."
Calvin has not yet received a lifetime ban, which is the harshest punishment, in part because he placed his bets while he was away from the league. Ultimately, though, Calvin is at the mercy of every team in the league, and if they decide that they don't want to work with him, he may find himself without a job. The NFL may be encouraging fans to gamble on games, but it clearly doesn't want players to follow suit.