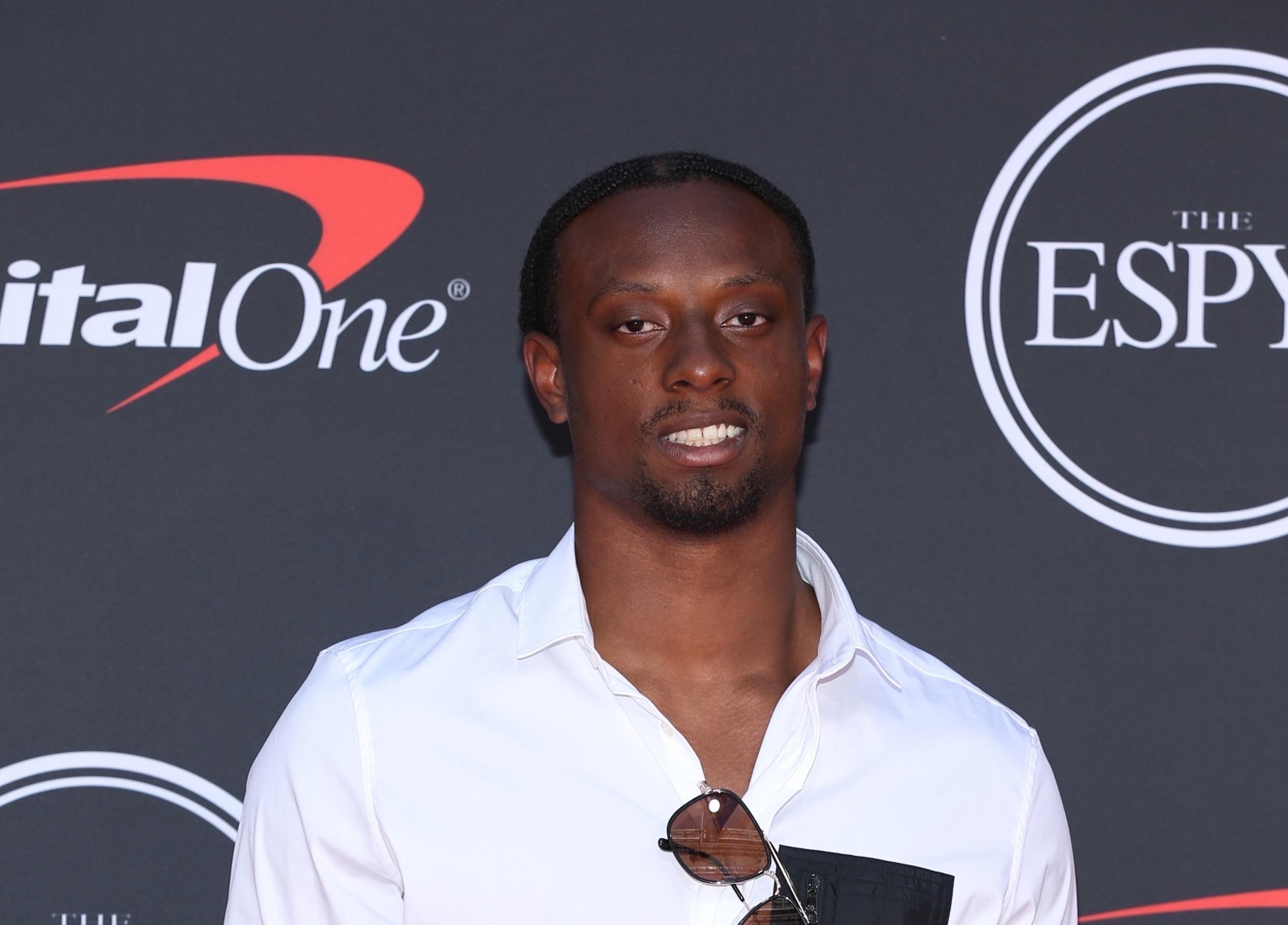 NFL Players Troll Eli Apple for Giving up Super Bowl–Winning Touchdown
Following the heartbreaking 2022 Super Bowl loss for the Cincinnati Bengals, cornerback Eli Apple is feeling the heat from NFL players and fans alike after giving up the game-winning touchdown.
In a tough battle for the championship, the Bengals lost to the Los Angeles Rams 23-20, with Rams quarterback Matthew Stafford finding Cooper Kupp in the endzone with under two minutes to play. Cooper, the Super Bowl LVI MVP, scored against Eli Apple.
Article continues below advertisement
In the most crucial moment of the game, Eli Apple completely choked; as a result, plenty of individuals in the NFL community expressed their distaste and mocked the Bengals defender. We understand he made a poor play that cost the Bengals their first Super Bowl championship, but why is he suddenly facing so much hate? Why does everyone hate Eli Apple? Here's what we know.
Article continues below advertisement
Why does everyone hate Eli Apple?
Following Eli Apple's massive mistake in the final minutes of the 2022 Super Bowl, NFL players and buffs took to Twitter to express their excitement over the universally disliked 26-year-old New Jersey native losing the Bengals their title.
Well, before the AFC Championship Game, Eli had been talking a hefty amount of smack; he took plenty of shots against his old teams: the New Orleans Saints and the New York Giants.
"New Orleans is the dirtiest smelliest city and has the worst food ever... it's that swine and crawfish [that's] killin yall brains," Eli wrote on Twitter. In another post, Eli said, "Idk which fan base I hate more... [probably] the Saints, but it's close with the Giants. It's a toss-up."
Article continues below advertisement
When the Bengals secured their spot in the 2022 Super Bowl after defeating the Kansas City Chiefs in the AFC Championship Game, Eli also took shots at Chiefs wide receivers Mecole Hardman and Tyreek Hill.
"Aye @MecoleHardman4 @cheetah dm me yall number, and I'll hook yall up with them Super Bowl tickets on me," he arrogantly penned on Twitter. While many expected to see Eli's redemption era in the 2022 Super Bowl, others foresaw his downfall, and they were right.
Article continues below advertisement
Eli Apple ate his words following the 2022 Super Bowl loss.
Immediately after giving up the Super Bowl–winning touchdown, viewers ran to Twitter to troll and ridicule Eli Apple for his lousy defense and for costing the Bengals a Super Bowl title.
Chiefs wide receiver Mecole Hardman Jr. got the last laugh, writing, "@EliApple Wish you [were] a better corner bro then the game-winning touchdown wouldn't [have] been scored on you." He then shared a video of his Super Bowl ring and tagged Eli in the post.
Article continues below advertisement
Other NFL stars joined in on the Eli Apple hate train: Saints receiver Michael Thomas said, "Eli going to Eli," while Chiefs defensive tackle Khalen Saunders mentioned that it smelled like "apple pie in SoFi." Additional responses came from Baltimore Ravens wide receiver Hollywood Brown and quarterback Lamar Jackson.