Why Does Ariana Grande Wear Gloves? It Turns Out They're Not Just a Fashion Statement
Ariana Grande sporadically changes up her look, but one constant accessory in her wardrobe is her gloves. Why does she wear them so often?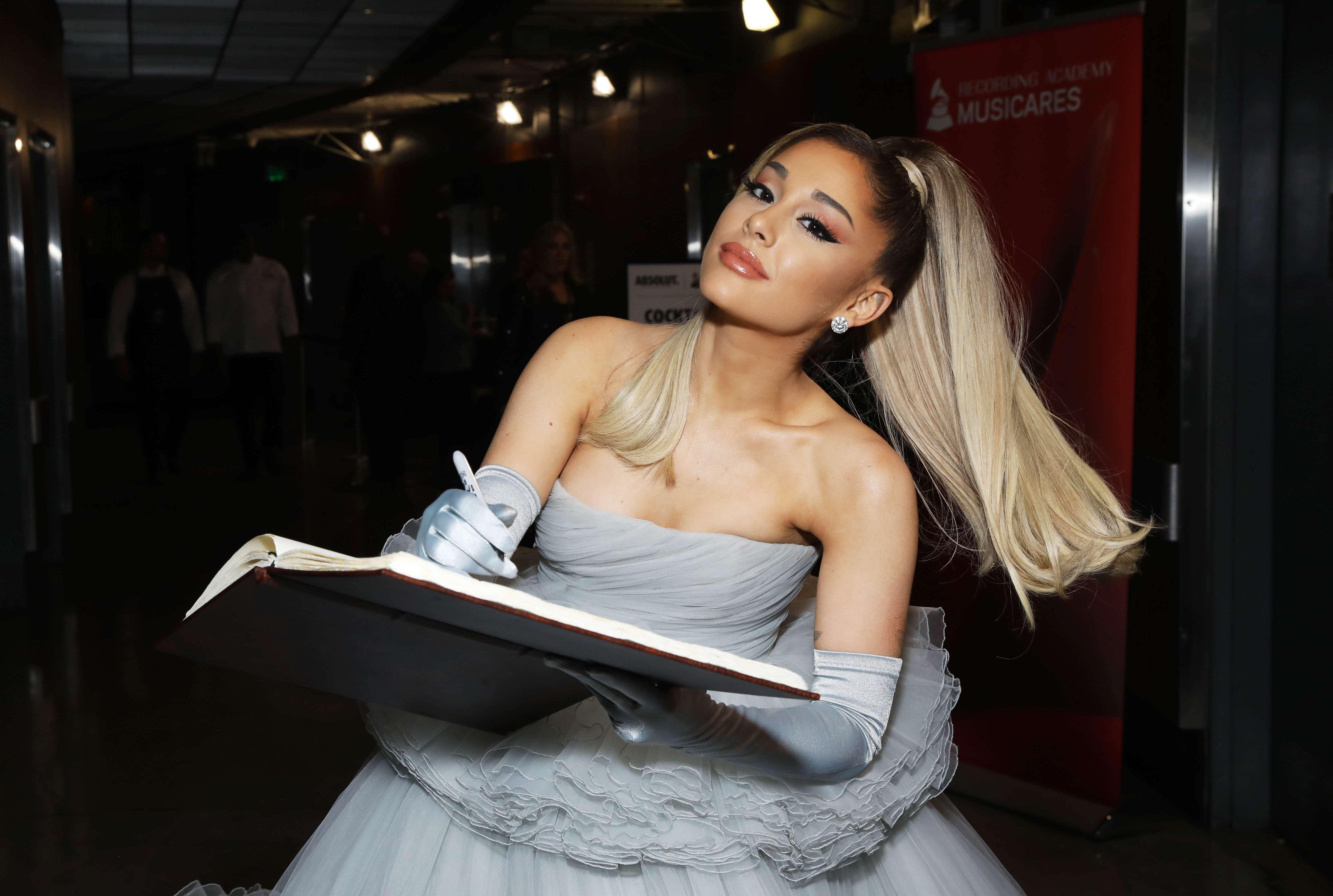 The most despised season, aka winter, is just a few weeks away, and, like many of us, Ariana Grande is investing in a good pair of gloves to combat the chilly temperatures. However, unlike ours, Ariana's gloves are more luxurious — and sometimes even technical.
It seems reasonable that her gloves are better than ours since she's a high-profile musician, right? She can have anything custom-made for herself, so of course, she'd want that for a cute accessory.
Article continues below advertisement
Well, though gloves are often fashion accessories, Ariana's decision to wear them isn't always about that. Yes, they do their job and keep Ariana's hands warm, but one pair she has worn also has magical powers of sorts to aid her vocals. So, why does Ariana wear gloves, and how do they help her music? Let's find out!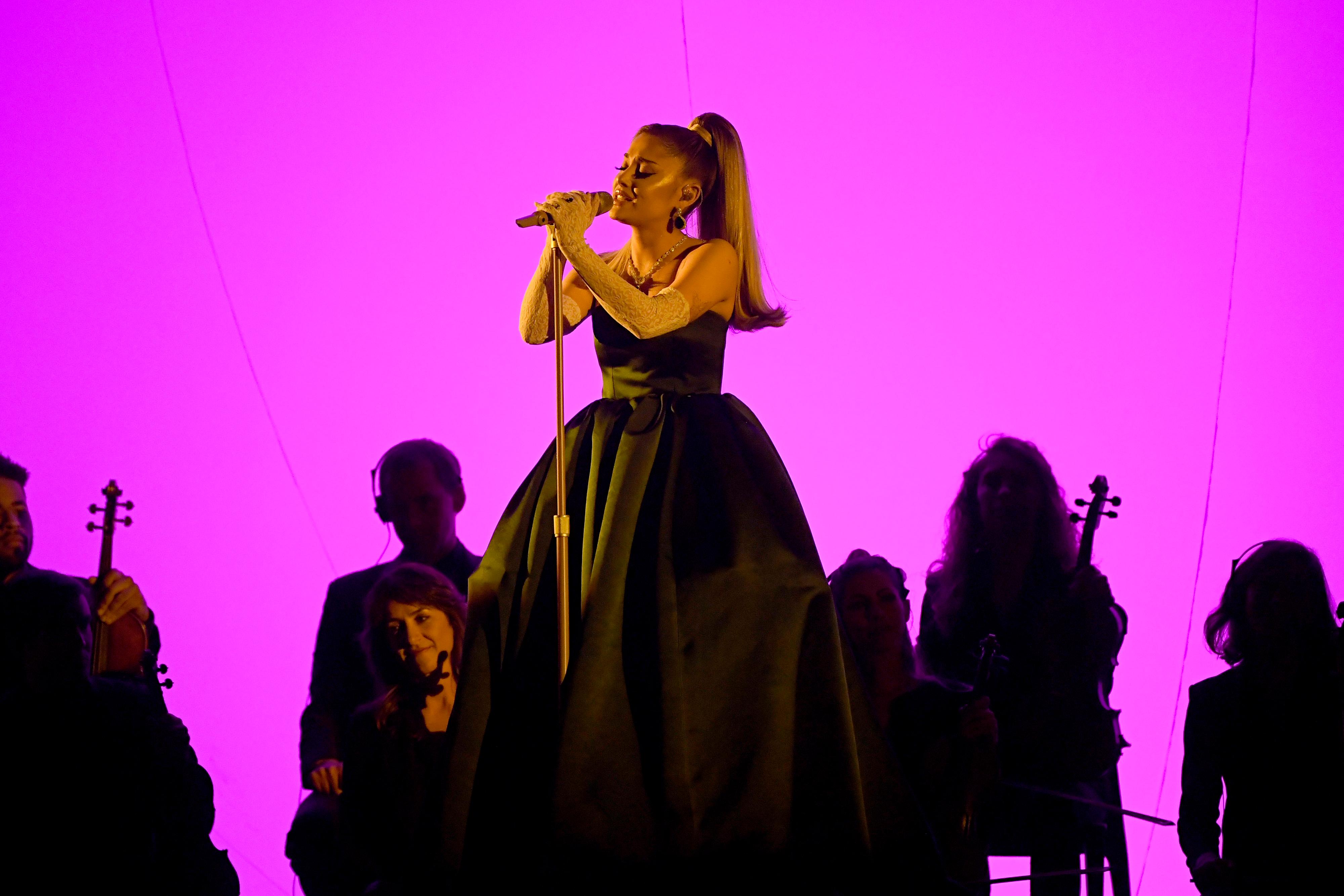 Article continues below advertisement
In 2015, Ariana wore MiMU gloves on tour.
While it might've looked like a fashion statement or paid homage to the Michael Jackson, Ariana's gloves weren't there to save her from the freezing temperatures. No, they were a high-tech accessory to heighten her performances.
Back in November 2014, a few months before her first arena tour, Ariana Grande shared a photo on her Instagram of her hands in a pair of MiMU gloves. In the caption, she gushed about her excitement for finally having her own pair.
"Was fit for my very own mimu gloves today! thank u, @ImogenHeap, for welcoming me to the mimu family. I'm on a cloud [nine], can't wait to use them on stage, hopefully very soon," she wrote.
Per MiMu's site, the gloves — a collaboration between the company and English musician Imogen Heap — are "the most advance wearable technology for music."
Article continues below advertisement
As Tech Crunch puts it, "Mi.Mu works by capturing movement and hand gestures with analog bend sensors. That information is then sent wirelessly via the x-OSC [a wireless input-output board] board on its wrists to a computer."
The outlet added, "Software developed for Mi.Mu enables performers to map that data to musical control signals and combine different gestures and movements to make more complex controls. The gloves can also be programmed to control third-party music production and editing software."
Article continues below advertisement
Ariana also shared a clip of her testing out her MiMU gloves for the first time, and it's absolutely incredible. In the video, Ariana belts out a few small notes and essentially catches them with her glove. We see her then move her hand around, and the sound alters in different ways. So, so cool.
Unfortunately, we haven't seen Ariana wear her MiMU gloves since the Honeymoon Tour. However, she's opted for a more comfortable glove look as of recently.
Ariana Grande often wears evening gloves.
It seems the Old Hollywood fashion style of the 1960s is making a comeback, and Ariana is all for it. As of late, it's hard to miss her without a pair of evening gloves covering her hands.
At the 62nd Annual Grammy Awards, Ariana wore opera-style gray gloves that matched her stunning, flowy ballgown. Throughout the night, she rotated between three different pairs to match her two other evening gowns.
Article continues below advertisement
Since then, Ariana incorporated opera gloves into her permanent wardrobe, especially during the "Positions" album era. In the "34+35" music video, Ariana is sporting a pair of vibrant purple opera gloves with her light pink babydoll dress.
In her current gig as a coach on NBC's The Voice, Ariana is making some of her best fashion choices to date. On the Nov. 22 episode, Ariana wore an all-leather get-up which consisted of a light blue strapless dress and long black gloves.
The next night, she donned an all-royal blue ensemble. Like the previous style, the outfit was all-leather and came together with a matching pair of opera gloves.