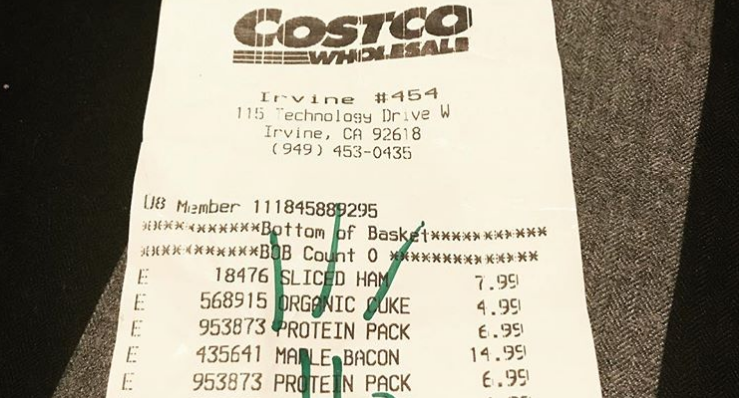 What's With the Receipt Checkers at Costco? Who's Trying to Steal Bulk Mayo?
Costco. The most American store of all time. It's so American that when my wife's cousin, who is also named Mustafa, was visiting the U.S. for the first time, I took him there immediately so he could absorb everything our country was about. He couldn't understand why or how you could buy fresh pizza, pineapples, cell phones with service plans, washing machines, furniture, rotisserie chickens, and sneakers all in the same store.
He also didn't know why folks were checking our receipts upon exiting.
Article continues below advertisement
Just why do Costco employees check receipts?
The first response most people have to this process is a negative one: to make sure that shoppers aren't stuffing things in their carts that they didn't pay for. I remember going to Costco as a kid with my dad and some guy was buying large trash bins. He had one stacked on top of the other, but it was jutting out a little bit. Hidden in that little space was a Nintendo 64 that came with an extra controller and Mario Kart.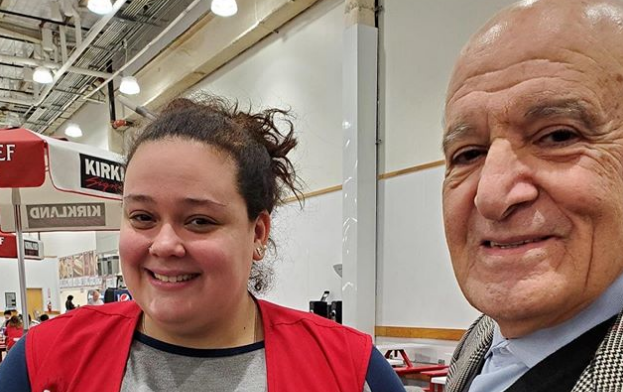 Article continues below advertisement
The man began to blame the young kid that was with him, but I think everyone around knew the deal: homeboy was trying to pull a fast one on the bulk superstore. It was a sad moment for us all: why would you try to do Costco dirty? The same place that gives you an obscenely long hot dog and soda for $1.49? They've given us so much for so long, stealing just doesn't seem right.
But apparently, there's another reason Costco checks receipts and it doesn't have to do with loss prevention, either.
In an interview with Consumerist, a former Costco employee by the name of David says that the retailer is also making sure that cashiers don't accidentally overcharge customers through accidental double scans of items that aren't in the cart.
According to David, in short, Costco is looking out for you. I know, as if you didn't love this mega store enough.
Article continues below advertisement
"To my mind [the receipt checking is] really not just to stop people from stealing. I hardly ever saw people that had items that had not been paid for. Literally maybe once or twice in a month of working the door. We would catch hundreds of dollars a week in overcharges, though," he told the outlet.
Article continues below advertisement
David said that there were plenty of times he had to call for a floor manager to refund the customer's money for an accidental double charge, or to get another item off the floor to add to the cart.
There are other instances where "special" prices aren't registered in the system yet, and the price in their product database doesn't match the prices on the floor.
These are more rare and much more difficult to ascertain, especially when there's a line of folks with carts filled of bulk items, worrying about trekking all of that stuff into their homes once they get out of whatever labyrinthine parking lot situation that's going on outside. But if it becomes known that the database hasn't been updated yet, receipt checkers are trained to keep a keen eye out for any items that are being routinely overcharged.
Article continues below advertisement
Do Costco employees get a discount through their website?
Costco's workforce is absolutely massive, which makes sense given the scope of the shopping experience they provide for their customers. That being said, they don't receive discounts on the products they purchase themselves in the store, but that's probably because they score a lot of cool perks just by working for the red, white, and blue brand.
Article continues below advertisement
Each employee receives four free membership cards, which includes 2 percent annual cash back on all purchases. You can also "gift" these cards to friends and family members of your choice. Once you've worked at a Costco for 25 years, you're also entitled to a lifetime membership card. That means no annual membership fees either.
So while loss prevention has something to do with them checking receipts, it's clear that Costco's dedicated to providing a stellar experience for both its customers and employees. But that's to be expected from a company that's constantly in the running for one of the world's best employers, and even was given that top distinction in 2017. Not bad.