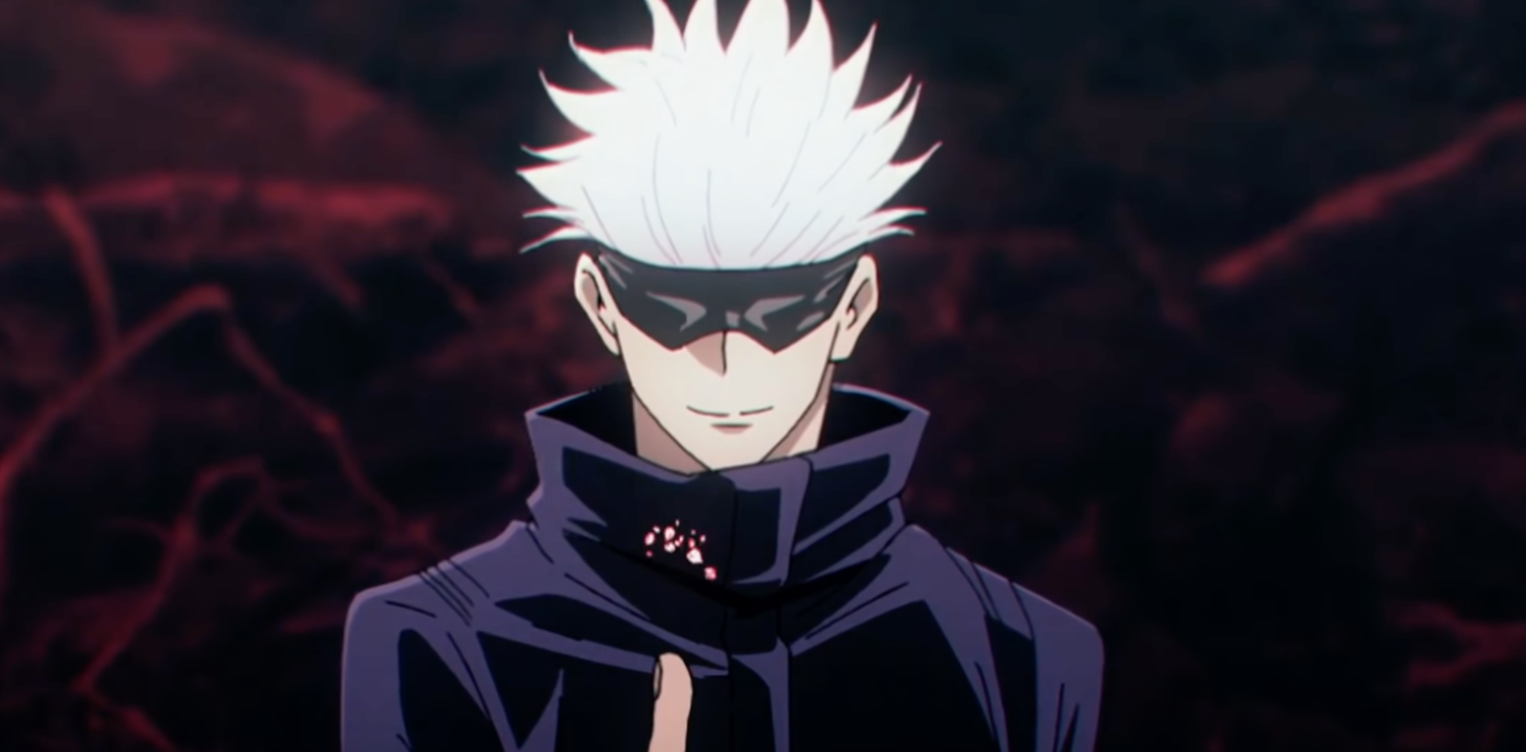 Why Does Gojo Wear a Blindfold on 'Jujutsu Kaisen'?
Anime lovers have found a new husbando in Satoru Gojo thanks to the anime Jujutsu Kaisen. Since we've been on this journey with main character Yuji Itadori, we've met a ton of great characters, but there's no one quite like Gojo. He's funny and lighthearted, but don't let that fool you. He's powerful and got a mysterious air about him fans love.
Article continues below advertisement
One of the reasons Gojo is so mysterious is because he's almost always covering his eyes with a mask. People who keep up with the series know that no one else does this and he almost never takes it off. But why? You'll quickly find out that when the mask comes off, the fight gets 100 times more intense.
So, why does Gojo wear a mask?
Gojo needs to cover his eyes because using them would tire him out too quickly. He's got something called Six Eyes, which has been passed down in his family's bloodline. This is a rare type of ocular jujutsu. That and something called Limitless, which was also passed down, make him the strongest sorcerer in the series's universe. According to an interview with Comic Book, Jujutsu Kaisen's creator, Gege Akutami, said that this means Gojo's eyes work too well.
Article continues below advertisement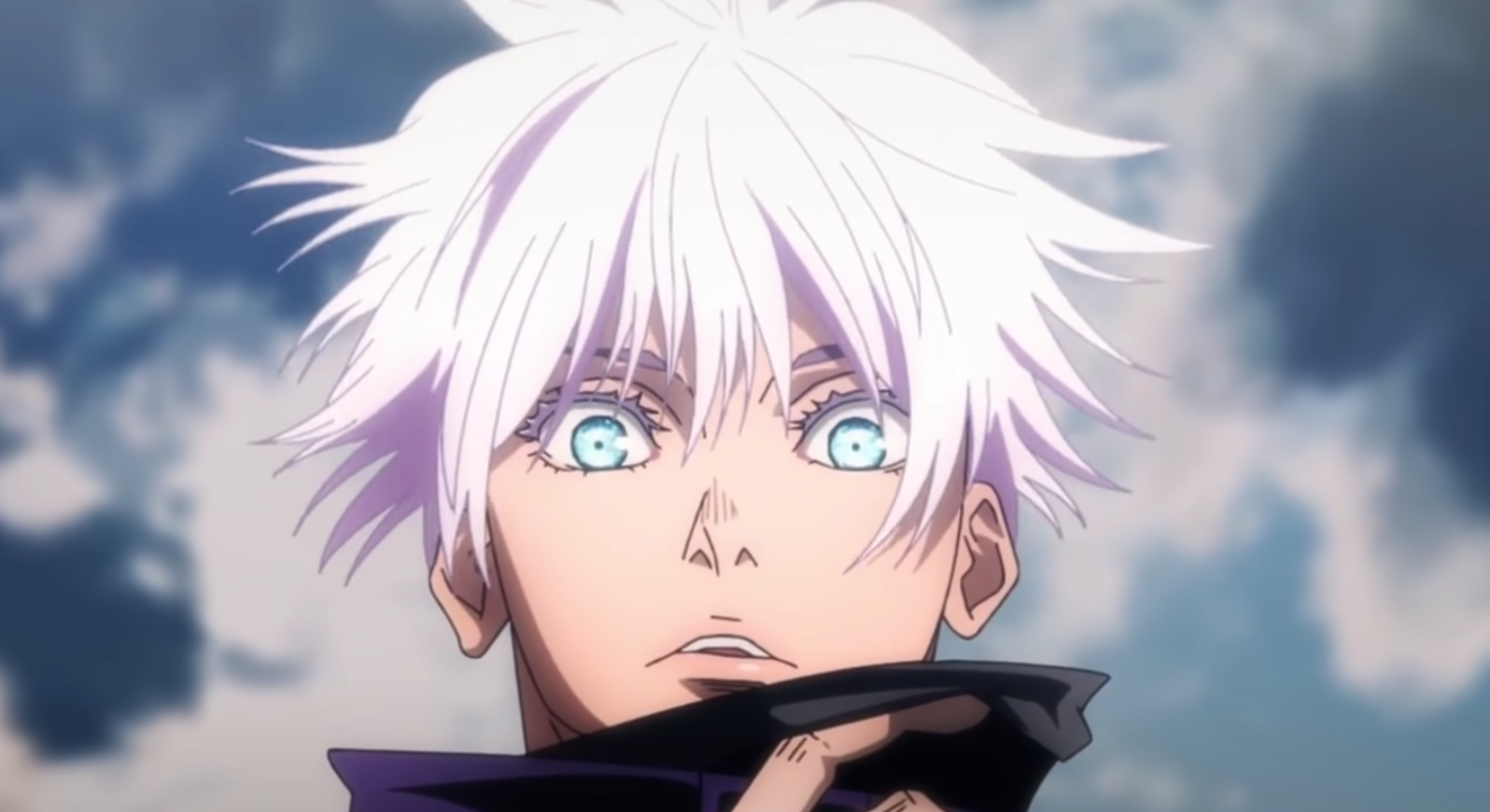 "To put it bluntly, Six Eyes is the eyes that shows cursed energy in so much detail," he said. "Cursed energy is what powers their jujutsu. With a certain amount of it, you can see curses. This is especially important for Gojo since it's his entire job to help protect humanity from curses."
Article continues below advertisement
It would make sense that Gojo could just walk around with his eyes exposed if he were fighting all the time, and the only time he actually gets to rest is when he's literally sleeping. But he's got other responsibilities like being a mentor to Yuji Itadori. Plus, he's a teacher at the Tokyo Metropolitan Curse Technical College.
If he has to cover his eyes, how does Gojo see?
Because Gojo's eyes work so well, he doesn't need them to see in the traditional sense. In the interview with Comic Book, Gege Akutami said that his eyes are so powerful, he can basically use them while they're covered. His powers are so strong that he pretty much uses them to see for him.
Article continues below advertisement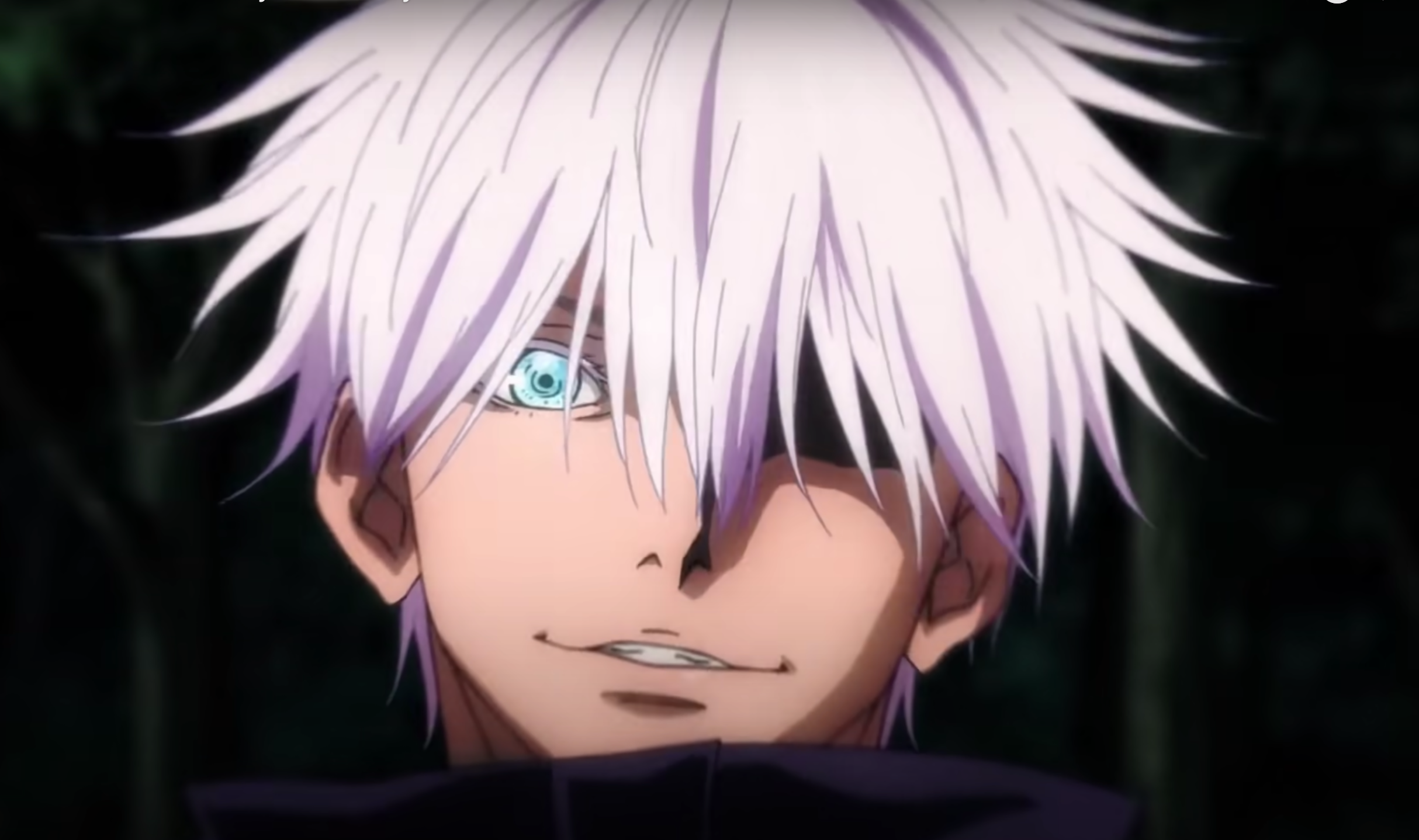 "He can even see like high-resolution thermography when wearing a blindfold," he continued. "He can even recognize things that don't have cursed energy, such as buildings, through the residue and the flow of the cursed energy."
Gojo only takes off the blindfold when he wants to use Domain Expansion. This is a jujutsu technique that can trap someone inside the wielder's Innate Domain. In this space, their attacks can't be avoided, pretty much assuring they win whatever fight.
Gojo is so powerful that he can use this attack multiple times a day when a typical sorcerer can only use it once a day.