Fans Are Speculating About the Necklace Hoda Kotb Has Been Wearing on 'Today'
Hoda Kotb has been wearing an M necklace on 'Today,' and many want to know why she's wearing it and what it may signify for her future.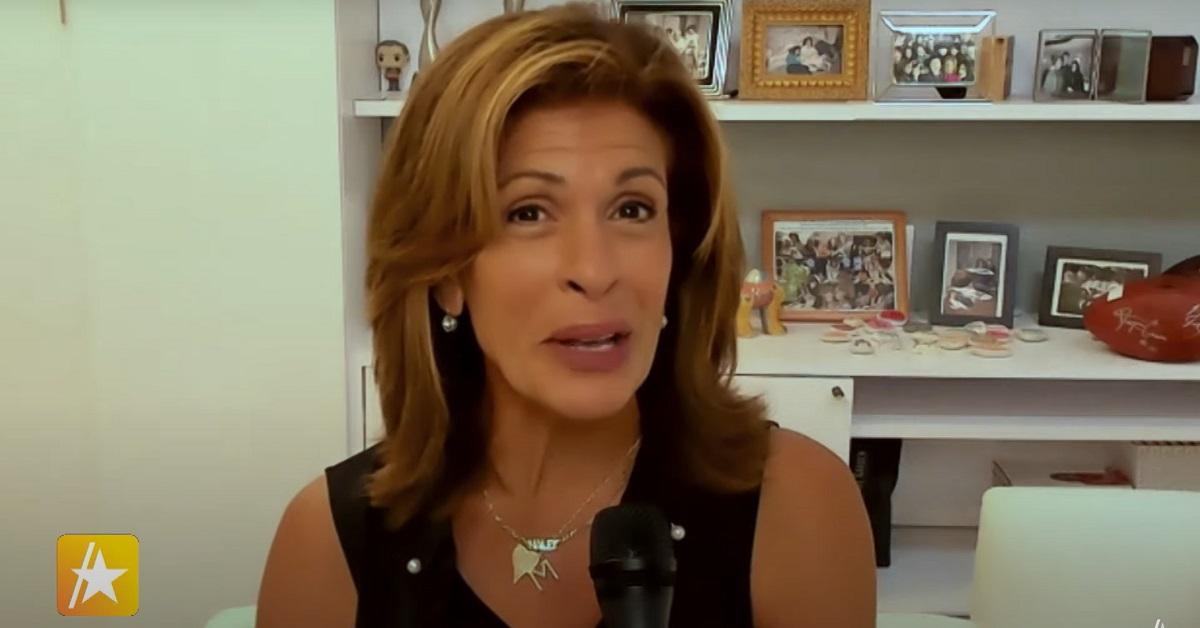 As one of the hosts of Today, Hoda Kotb is on TV more than almost anyone else. During her years with NBC, Hoda has cultivated an ability to anchor serious news segments as well as lighter, more fun content. Recently, fans have noticed a necklace with an M on it that Hoda has been wearing during her TV appearances, and many want to know why she's started wearing the necklace.
Article continues below advertisement
Why does Hoda wear an M necklace?
Throughout her TV career, Hoda has been open about the adoption process she's gone through for her first two children, and about the fact that she's planning to adopt a third child. Hoda first announced that she was starting the process to adopt a third child with fiancé Joel Schiffman in 2020, and fans have been waiting with bated breath for news of the child's arrival ever since.
Article continues below advertisement
Based on a photo that Hoda posted in October, some even suspected that the new arrival was imminent. This speculation really heated up because both of her daughters were wearing matching shirts that said "the big sister," leading some to believe that Hoda was dropping a hint about a younger arrival to the family coming soon. Ultimately, though, Hoda quashed that speculation, saying that she just buys two of everything, and didn't realize what the shirts said.
Fans think the necklace could refer to the name for the new baby.
Although there's been no confirmation yet that Hoda and Joel are going to be able to adopt another child, fans have speculated that the couple already has a name picked out for their third child. They've further suggested that the M necklace Hoda has been wearing is meant to be the first initial of that name, although Hoda hasn't said anything that officially confirms this.
Article continues below advertisement
"If it comes, it comes. So we just wait patiently," Hoda said of adoption during a recent interview on People (the TV Show!). It seems the future of Hoda's adoption is still uncertain, as is the exact meaning behind the necklace she's been seen wearing frequently in recent weeks. Because of the pandemic, adoption has been an even slower process than usual, so it's unclear when they might receive more concrete news.
Article continues below advertisement
Hoda made headlines last year for breaking down on air.
During the height of the COVID-19 pandemic, Hoda made headlines for breaking down on air during an interview with Drew Brees. The former NFL star had announced that he would be donating $5 million to help New Orleans, his home city, recover from the pandemic. The news reduced Hoda to tears, in part because she has a deep connection to the city and its people.
Hoda has always been willing to share parts of herself on air, and that moment of vulnerability proved that she remains human in spite of the high-profile world that she operates within. Whatever her necklace may ultimately mean, it's clear that it's something that's important to her on a personal level, and the fact that she wears it on TV signals her willingness to be open with her audience.