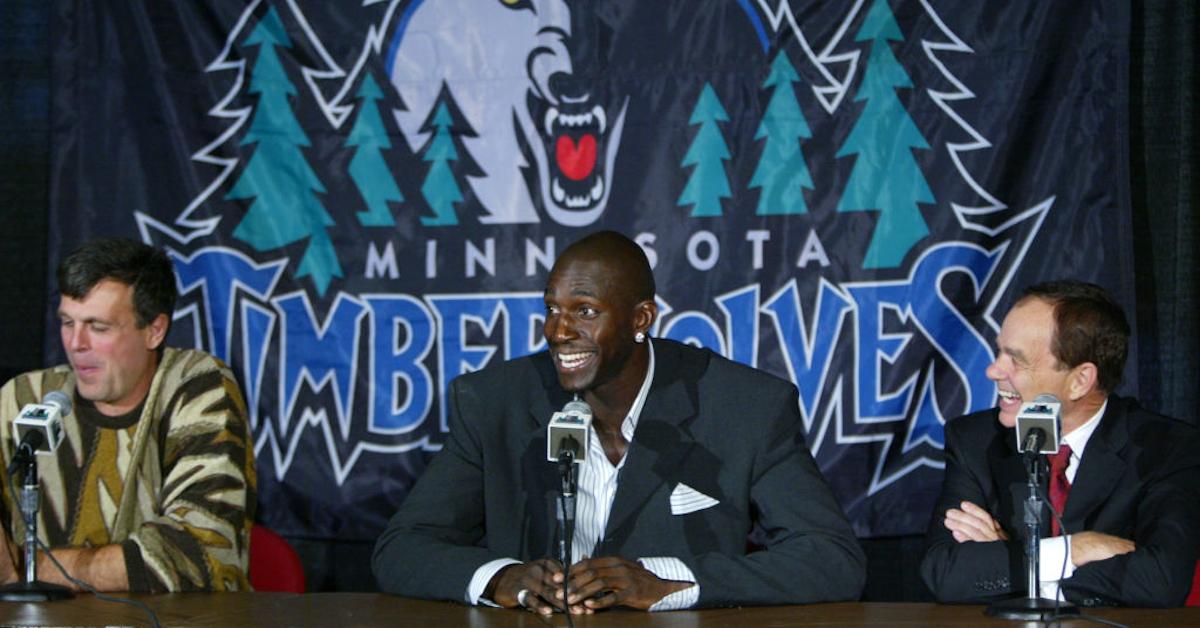 Kevin Garnett Has Said Some Pretty Gnarly Things About Timberwolves Owner Glen Taylor
When you think of the Minnesota Timberwolves, there's one image that comes to mind, and that's of Wally Szczerbiak eschewing the party lifestyle of his teammates to go and hang out with his man. A shining beacon of wholesomeness in a play hard, live fast lifestyle.
I kid, I kid. Everyone knows that even though Kevin Garnett left the T. Wolves in 2007, he's still very much the "face" of the NBA franchise.
He also allegedly hates the team's owner, Glen Taylor.
Article continues below advertisement
During an interview with The Athletic's Shams Charania, Kevin has said that he hasn't retired his number 21 jersey with the franchise because he "doesn't do business with snakes."
The serpent in question that Kevin is referring to is Glen Taylor, of course. Talk of the ups and downs of their relationship have reached mythical rumor status in the NBA, and the Uncut Gems star doesn't hold back whenever he speaks of Glen.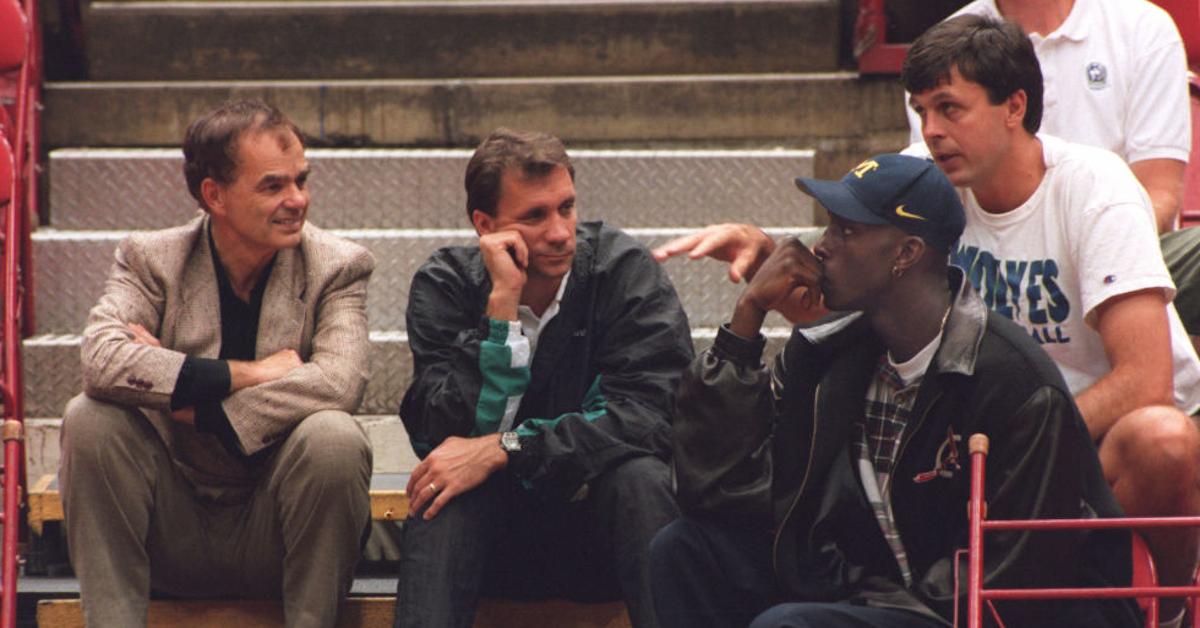 Article continues below advertisement
Why does Kevin Garnett hate Glen Taylor?
When speaking about retiring the Jersey, Kevin said: "Glen knows where I'm at, I'm not entertaining it. First of all, it's not genuine. Two, he's getting pressure from a lot of fans and, I guess, the community there. Glen and I had an understanding before Flip died, and when Flip died, that understanding went with Flip. For that, I won't forgive Glen. I won't forgive him for that. I thought he was a straight up person, straight up business man, and when Flip died, everything went with him."
Article continues below advertisement
Kevin continued: "There's no reason to complain. Just continue to move on. My years in Minnesota and in that community, I cherish. At this point, I don't want any dealings with Glen Taylor or Taylor Corp. or anything that has to do with him. I love my Timberwolves, I'll always love my guys, I'll always love the people who [f—] with me there."
The NBA star wanted to clarify, however, that Minnesota will always be near and dear to his heart: " I'll always have a special place for the city of Minneapolis and the state of Minnesota in my heart. But I don't do business with snakes. I don't do business with snake mu'[f—]as. I try not to do business with openly snakes or people who are snake-like."
Article continues below advertisement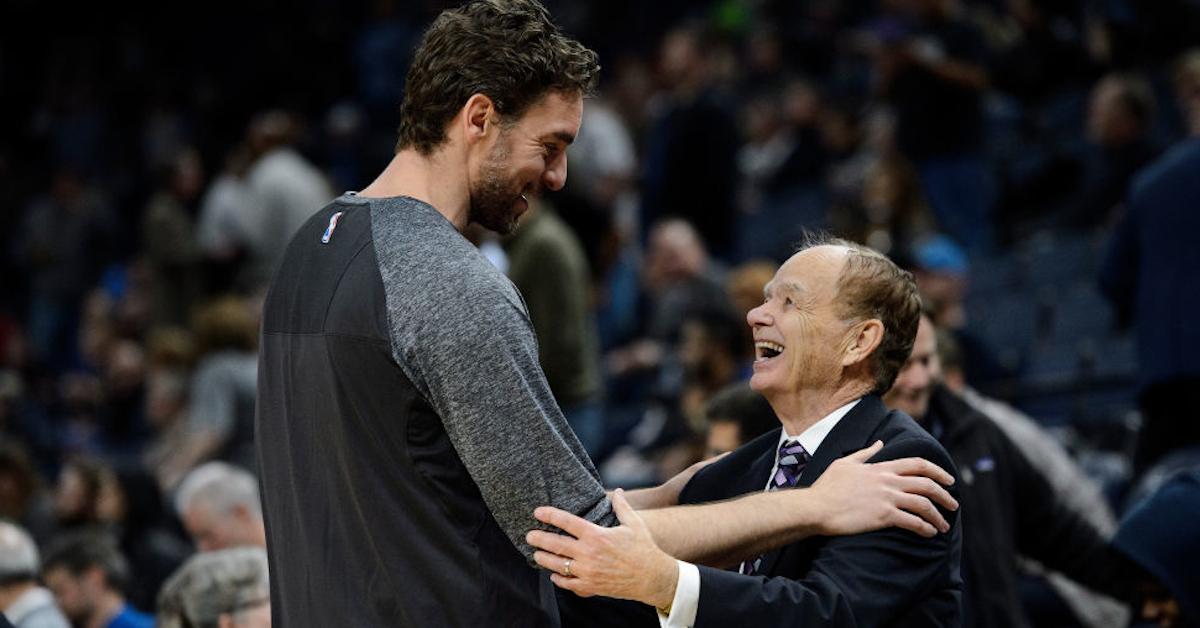 Garnett and Flip Saunders had a great working relationship.
Because Kevin was such an integral part of the Timberwolves' success as a player, it was understood that after he retired, he would join the team's ownership, along with Flip Saunders. However, when Flip passed away in 2015, a year before Kevin officially retired, all of those plans to make Garnett a "key decision-maker" for the franchise went up in smoke.
Kevin attributes the dissolution of those plans to Glen Taylor.
Article continues below advertisement
Article continues below advertisement
Taylor ultimately decided to hire Tom Thibodeau to not only be the head coach of the Timberwolves, but to be the president of the team's basketball operations. The Timberwolves had a losing record in the 2018-2019 season and were ranked 11th in the league, with 36 wins and 46 losses.
Even though Kevin is best known for being the star player on Timberwolves, it's interesting to note that the Celtics will retire his number 5 jersey with the franchise in the 20-21 season.