Is Kevin Garnett Still Beefing With Ray Allen for Leaving the Celtics?
During the NBA's 75th Anniversary Team celebration, fans noticed Kevin Garnett had an awkward encounter with Ray Allen. Why does he seem to hate him?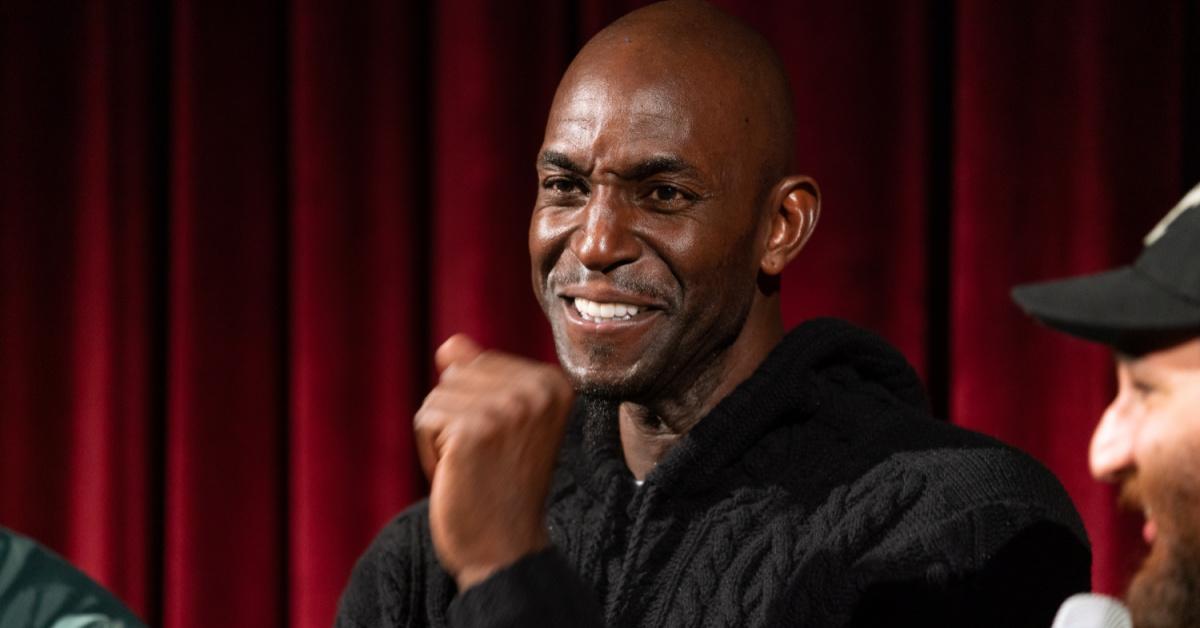 Although there are lots of folks who would argue that holding grudges isn't necessarily healthy, release a grudge is a lot easier said than done. When you care about something so intensely and you feel that an individual betrayed that trust you had, disassociating them from that hurt is difficult. It's not as simple as forgiving someone and even if you do, continuing to acknowledge them or even trying to be friends can be a tall order.
Article continues below advertisement
When it comes to the NBA, there are plenty of grudges between players. One that's been on people's radars lately is the one between Kevin Garnett and Ray Allen, but why does KG seem to hate Ray so much?
Why does Kevin Garnett hate Ray Allen?
The last time the Boston Celtics won an NBA championship was in 2008. Thanks to tremendous coaching from Doc Rivers and performances from players like KG, Ray, Paul Pierce, Sam Cassell, they were able to best the Los Angeles Lakers and nab the franchise their first championship in 22 years.
Article continues below advertisement
Since Ray and KG played with one another and attained the highest level in the sport against a very talented team, one would assume that there would be a sense of camaraderie between the two. However, that didn't appear to be the case. In fact, the beef between the two stars has been well-known and documented for years. But it seems that talk about the beef was reignited during the NBA's 75th Anniversary ceremony.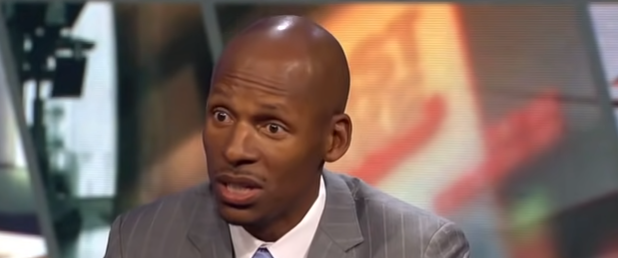 Article continues below advertisement
Kevin's reaction to seeing Ray going in to shake LeBron James' hand went viral on social media, with many NBA fans not only finding his response hilarious, but wondering why KG still feels so strongly about Ray years later.
Article continues below advertisement
The beginning of Kevin's beef with Ray started when Ray opted to move to the Miami Heat in 2012-2013, a move that Kevin didn't agree with. According to Ray, he had every intention of staying with Boston, but the contract Miami was offering him was much more lucrative than what the New England squad proposed.
Ray would ultimately go on to win a championship with the Heat in 2013 and he sunk what is arguably the greatest shot of his career in Game 6 of the NBA finals.
Article continues below advertisement
For Kevin, Ray's decision to leave to the Heat was an act of betrayal, and he believes in that so much that he left Ray out of the Celtics team reunion: "People don't understand that this is real life for us," Kevin said in a statement in 2017. "The situation with Ray is very sensitive. I think when we all talked about doing this reunion tour, we was talking about guys that we consider loyal, part of this group."
Article continues below advertisement
He continued, "Just being honest — my two cents, man. When Ray decided to go to the Heat, I felt like he moved on. He went to pursue another ring. He got another ring — shout to him. And that's it … It was all Celtics invited to this."
Article continues below advertisement
Ray discussed his choice to leave Boston in his autobiography and even addressed KG's displeasure with the move, saying: "I knew fans in New England wouldn't be happy with my decision. but I never could have imagined the degree of unhappiness. They acted as if I was Benedict Arnold. ... My sin was that I had the nerve to leave on my own."
As for Kevin, Allen said, "KG would quarrel with his grandmother if she signed with another team."
So that's what the beef is all about, in a nutshell.