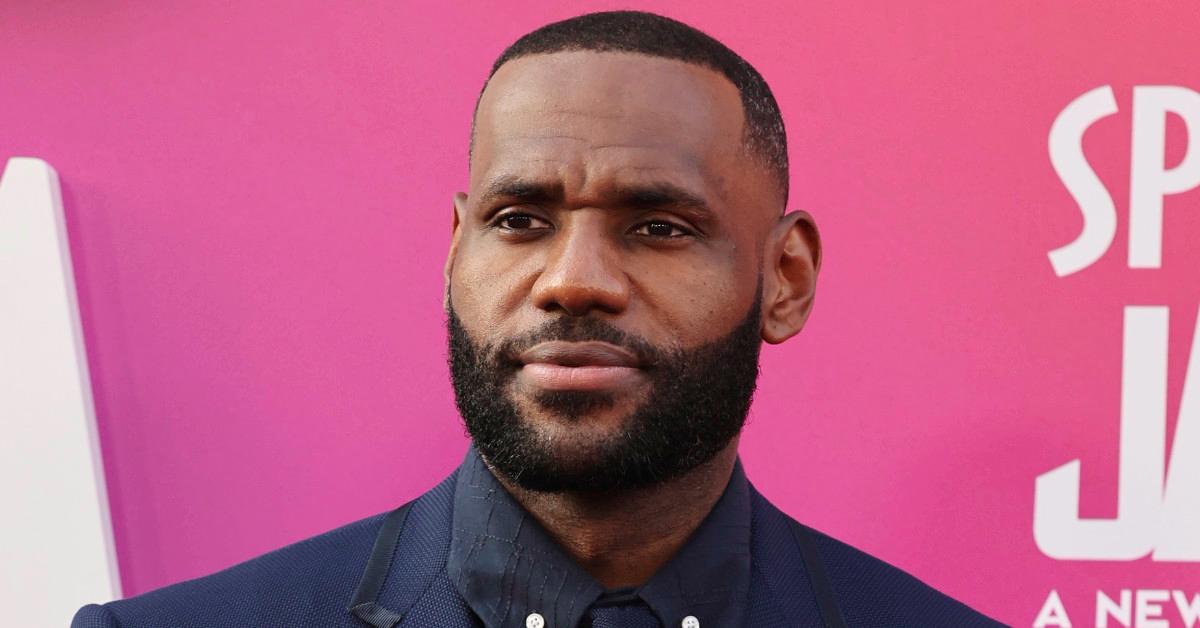 Team LeBron Set to Face Team Durant in the 2022 NBA All-Star Game
The NBA All-Star Weekend is already underway, with celeb competitors taking the court last night, Friday, Feb. 18, as part of the NBA All-Star Celebrity Game. It's not too late to tune into the action, though, and we have details about how to watch the NBA All-Star Weekend below.
Article continues below advertisement
In last night's celebrity face-off, former NBA star Bill Walton's team — featuring singer Machine Gun Kelly, former Bachelor star Matt James, and rapper Quavo — competed against NBA alum Dominique Wilkins' team — featuring comedian Tiffany Haddish, NFL star Myles Garrett, and country star Kane Brown. And in the end, team Walton triumphed over Team Nique, 65–51.
The action is far from over, though. Now it's time for the professionals to show their mettle…
You can watch the events on TNT, TBS, and NBA TV.
As CBS Sports reports, the skills challenge starts tonight, Saturday, Feb. 19, at 8 p.m. ET, followed by the three-point contest and the slam dunk contest. TNT will air those events live as part of its State Farm All-Star Saturday Night.
Additionally, NBA TV will stream the 2022 NBA All-Star Practice & Media Day event tonight at 8 p.m. ET. The same channel will also air this year's NBA HBCU Classic — with Howard facing off against Morgan State — at 2 p.m. today as part of the All-Star Weekend coverage.
Article continues below advertisement
Tomorrow, Sunday, Feb. 20, NBA TV will stream the NBA Legends Awards at noon ET and the NBA G-League Next Gem Game at 2 p.m.
And finally, the NBA All-Star Game will air on TNT and TBS at 8 p.m. ET tomorrow night, with an All-Star Tip-Off pregame show scheduled for 6 p.m. ET on TNT.
If you don't have access to TNT or TBS, Rolling Stone reports that you can watch the NBA All-Star Game on SlingTV — which costs $35 a month after a three-day trial — or on Hulu + Live TV — which costs $69.99 per month and has no free trial.
Article continues below advertisement
Keep your eye on Team LeBron — and Giannis Antetokounmpo in particular.
For tomorrow night's All-Star Game, LeBron James' team (Giannis Antetokounmpo, Stephen Curry, DeMar DeRozan, Nikola Jokic, Luka Doncic, Darius Garland, Chris Paul, Jimmy Butler, Donovan Mitchell, Fred VanVleet, James Harden, and LeBron himself) will compete against Kevin Durant's team (Joel Embiid, Ja Morant, Jayson Tatum, Trae Young, Andrew Wiggins, Devin Booker, Karl-Anthony Towns, Zach LaVine, DeJounte Murray, Khris Middleton, LaMelo Ball, Rudy Gobert).
And CBS Sports basketball writer Sam Quinn advises backing Team LeBron as the victors and Giannis as the game's MVP: "Picking against Team LeBron feels a tad irresponsible. He's undefeated in the All-Star Draft era. His team, on paper, is substantially better than the one Kevin Durant drafted."
As for Giannis? "Think of how easy he makes actual NBA games with his length and athleticism," Sam says of the Milwaukee Bucks power forward. "In games without maximum defensive effort, he's going to rack up easy dunks all night long."