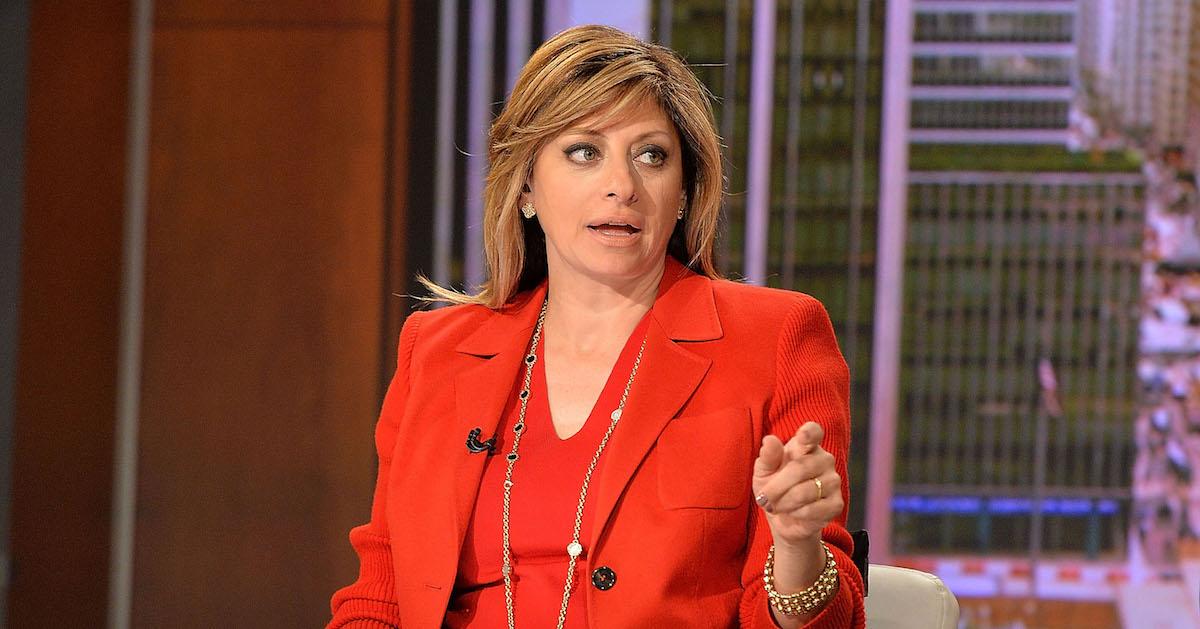 Why Does Maria Bartiromo Wear Dog Tags? There's a Military Connection in Her Family
There are plenty of places you might recognize Maria Bartiromo's face from since she's a well-known news anchor, television personality, financial journalist, and author. She hosts Mornings With Maria, Maria Bartiromo's Wall Street on the Fox Business Network, and more.
Article continues below advertisement
Maria is also the host of Sunday Morning Futures With Maria Bartiromo on Fox News. Some of her fans are curious to know why she wears dog tags. There might be a military connection in her family! Here's what you should know.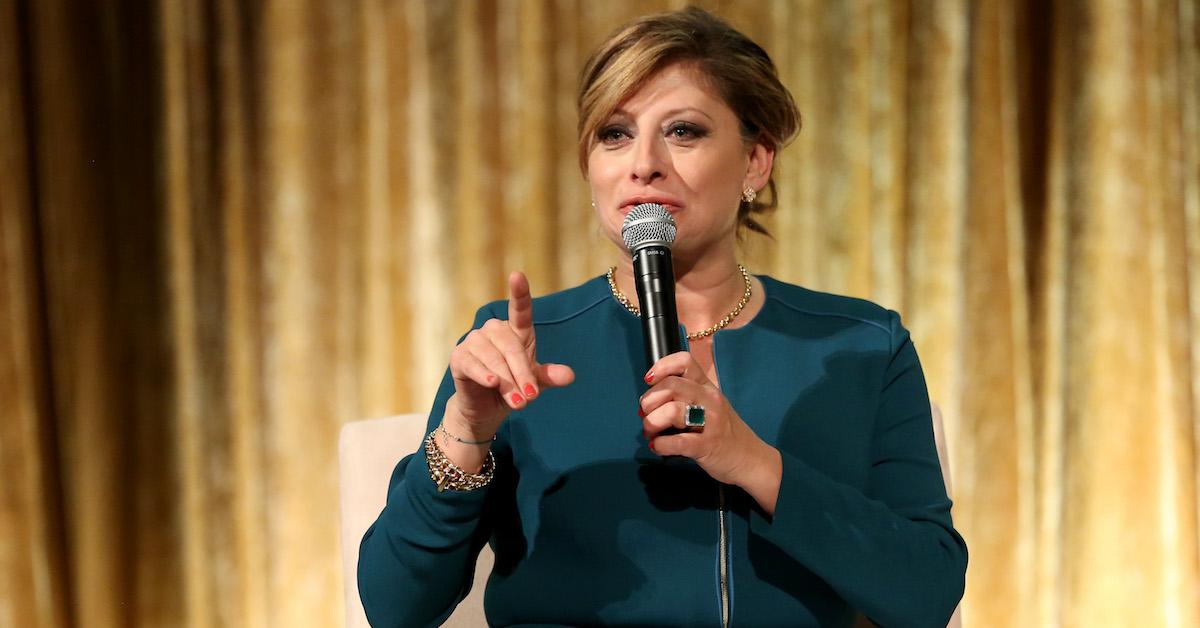 Article continues below advertisement
Why does Maria Bartiromo wear dog tags?
Toward the end of 2021, in mid-November, Maria posted a tribute to her parents on Instagram with an extremely heartfelt caption. In the series of photos, she started out with a throwback picture of her parents when they were a lot younger. She followed it up with several more recent pictures. It seems they like to spend a lot of time in the kitchen cooking delicious meals.
She wrote in the caption, "Thanks mom and dad. #VeteransDay. It doesn't get much better than this. #Cooking w/ #Dad. I learned from the best of the best. Cherish #family." She added an American flag emoji next to a red heart emoji before continuing, "#Blessed from baby to #Sweet16 and beyond."
Article continues below advertisement
She concluded her caption by thanking Fox News and a few other people for giving her a segment on the show to teach audiences how to make traditional-style pizza the way her dad once taught her.
Article continues below advertisement
The first picture in the photo series gives Maria's followers some insight into what her dad used to do as a member of the military. It's highly possible Maria chooses to wear dog tags today in honor of her father.
Article continues below advertisement
What other military connections does Maria Bartiromo have?
In another Instagram picture posted on Memorial Day in May 2021, Maria posted a tribute to her uncle Pasquale S. Bartiromo. She wrote, "On this weekend we remember our #FallenHeroes. Thank you to all who have given the ultimate sacrifice to defend our #freedom and #liberty. #RIP Uncle Pasquale who gave his life at such a young age in WWII to allow my family and me to live free. And thank you to all #Military and #LawEnforcement defending our #freedoms today."
She continued, "Thank you to my dad, grandfather, and my uncles who served proudly. Thank you to all of the heroes who sacrificed everything on #September11 to protect others and defend our liberty. We owe you everything."
Since Maria has so many family connections to the military, her dog tags might be in connection to any of the family members she mentioned in her caption.
Article continues below advertisement
Taking a scroll through Maria's Instagram reveals that she is very proud to be an American and even keeps red, white, and blue flag decor around her home! Her sense of country pride makes her choice to wear those dog tags so easy to respect and understand.