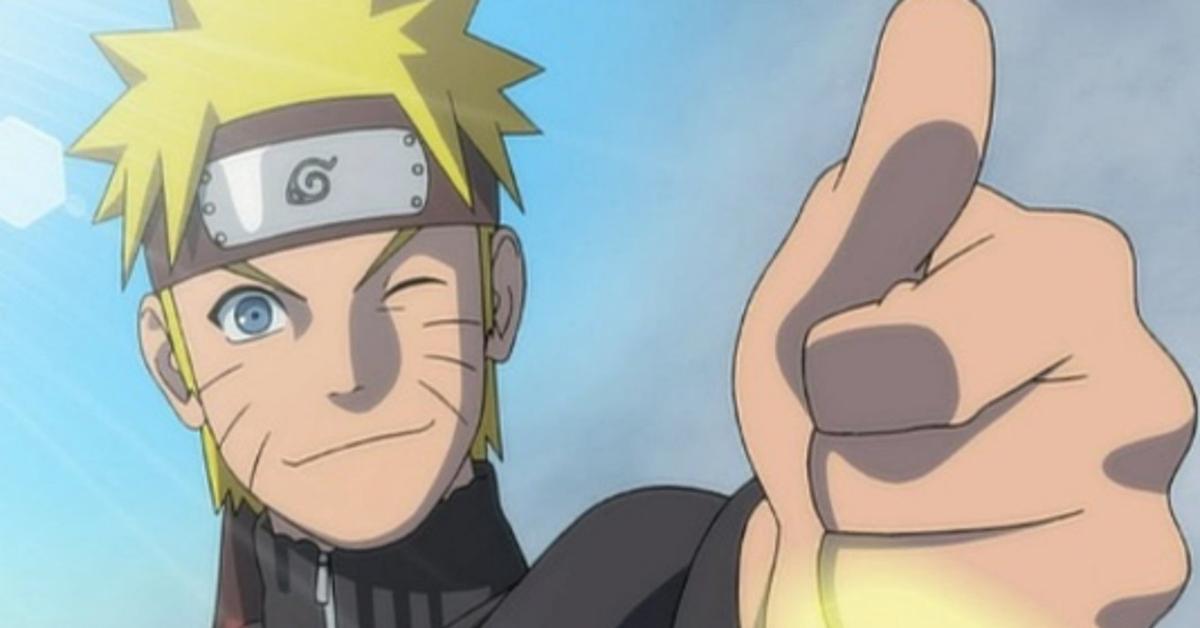 No, Naruto Doesn't Have Whiskers on His Face, They're Marks From a 9-Tailed Fox
Ninjas are cool. Whiskers, slightly less so, but not according to Naruto fans who want to know why the manga's protagonist has them on his face.
Anime is an interesting art form, just because there are a lot of things that are specific to the genre. Characters will develop ginormous tear drops above their heads out of nowhere and then crash to the ground when they're comically startled by something. There are tons of over-dramatized monologues, and there seems to be some weird obsession with cat people. Like why does Naruto, from the manga and anime of the same name, have whiskers on his face?
Article continues below advertisement
Seriously, why does it look like Naruto has whiskers?
Even if you don't read the manga or watch the anime, you've probably seen characters from the series or are familiar with the orange-jacket-rocking, spiky-haired ninja that runs with his arms dangling behind his back like some kind of nerd. As for his whiskers, I always assumed he was a great ninja because he was some sort of human-cat hybrid. I mean think about it: Being a cat and all is a perfect baseline for being a great ninja, isn't it?!
The thing is though, they aren't whiskers at all: Naruto Uzumaki has "marks" on his face that appear to be an animal mustache, and they were created by a mystical nine-tailed fox by the name of Kurama that shared his chakra with Naruto while he was in his mother, Kushina's, womb. There are instances in the manga where Kurama "speaks through" Naruto, and while he looks like Garfield on steroids, he sounds like Claw from Inspector Gadget.
Article continues below advertisement
Without nerding out too hard on the anime and its mythos, Naruto and Kurama have a pretty, uhh, interesting relationship to say the least. Kurama obviously possessed immense power and Naruto enjoyed the benefits of "channeling" the monster's attributes in combat, that is, until he realized he couldn't control himself and may even kill his allies in a fight.
Article continues below advertisement
So Naruto worked to learn to control Kurama's powers, and even though he became stronger in other ways, he learned he still was not powerful enough to stop Kurama from essentially "taking over" his body. That's when Naruto decides to go head-to-head with the being in battle, and, well, here are some of the highlights.
Article continues below advertisement
When all is said and done, Naruto is able to essentially take Ninetails' chakra and incorporate the power in his battles, making him a ridiculously strong individual as a result. Interestingly enough, his fight against Ninetails isn't really that competitive, with the ninja pissing him off, stealing his chakra, then imprisoning him.
Article continues below advertisement
Who's the writer of Naruto?
Naruto was developed by Masashi Kishimoto, and has sold more than 250 million copies of the manga worldwide, as well as spawned a ton of video games, toys, and other licensed merchandise. Masashi's first published work, Karakuri was unfortunately not met with much success after initial promise, and he tried to develop other mangas: a baseball-themed one called Yakyuo, a mafia-themed one titled Mario, and a fantasy epic titled Magic Mushroom (I wonder where he got the names for those).
Article continues below advertisement
After being assigned an editor (Kosuke Yahagi) following the potential Masashi displayed with Karakuri, the two developed Naruto together. The series immediately resonated with readers and it didn't take long for Naruto to become the hottest new manga after its debut in Sept. 1999. It's one of the best selling mangas of all time next to One Piece, Dragon Ball, and Golgo 13.
Nothing really comes close to One Piece, however, which has moved some 470 million copies worldwide. In fact, it sold so well some people actually believe it outsold the Bible. It hasn't, but considering it debuted in 1997, it could be well on its way.