If Only One of Your AirPods Is Working, Here's How to Get Them Back in Sync
Are you having an issue with your AirPods? Is only one of them working? It's not an uncommon issue, and there are a few steps you can use to fix it.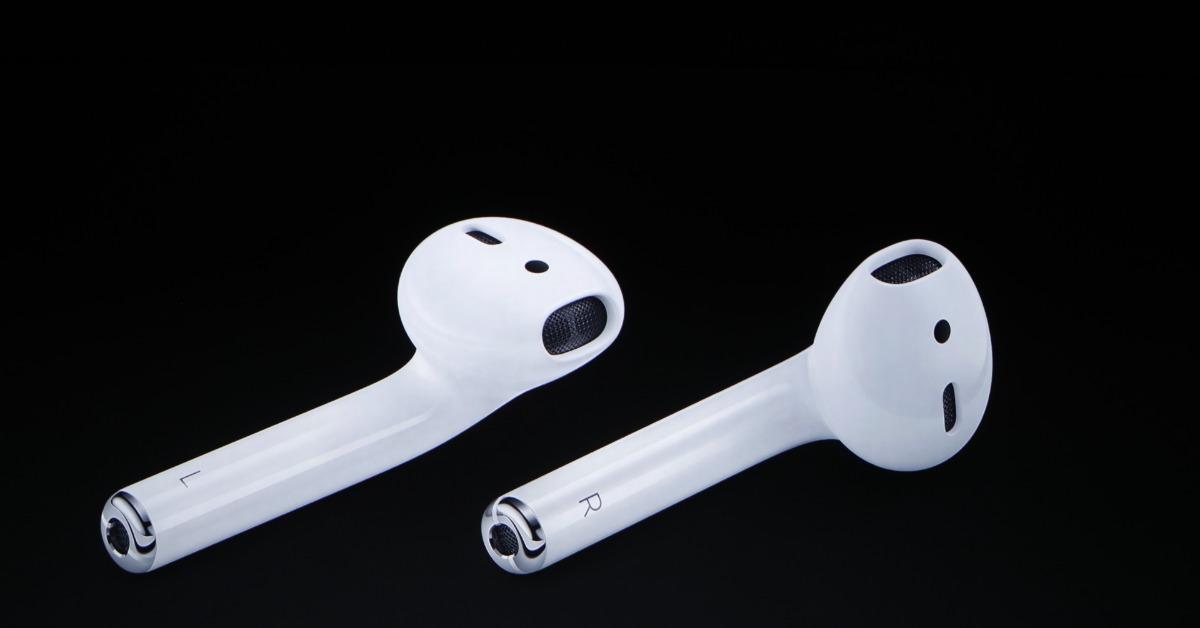 Wireless headphones has become increasingly common over the years, and now that so many modern phones no longer have headphone jacks, you basically need them — especially if you want to listen to music and charge your devices at the same time.
Although AirPods weren't popular when they were first released back in 2016, they have become a status symbol over the years. Now, there are jokes that make fun of people who still use wires.
Article continues below advertisement
Unfortunately, all of this popularity doesn't mean that AirPods don't have their faults. Some users have noticed that there are times only one of them works or that one has stopped working completely. But why does this happen? Here are a few reasons to help you figure it out and some ways you can fix it.
Why does only one AirPod work?
Unfortunately, there could be a few different reasons why one AirPod doesn't work. It may be that only one is paired to your device, or that one has water damage (they aren't waterproof, after all).
Article continues below advertisement
What's worse is that the issue isn't always so straightforward. Sometimes, AirPods just act up, and users can't figure out exactly why they aren't working properly. Restarting your device, messing around with your settings, and unpairing your AirPods are all simple options but aren't always the quick fixes you might think they would be. Here are some different ways you can resolve this problem.
Article continues below advertisement
Here's how to fix only one AirPod working.
According to Apple Support, you can make sure that the charging case is fully charged. Then place both of your AirPods in the case for 30 seconds. Make sure your device is close to the case when you open it back up so they pair back up.
Then, check your device to make sure that both of the AirPods are charging. If so, try playing something to make sure both of them work. If not, Apple says you should restart them and contact Apple Support.
Sometimes, it's not that your AirPod isn't working but that the volume is so low you can't hear anything. If you suspect this is the case or if the volume is uneven in them, Apple suggests cleaning them with this guide. In that same vein, it could be that the volume balance on your phone is moved to only one side, which can be fixed in your phone's settings.
Article continues below advertisement
It's possible that all of the above options could also work when it comes to making sure that both your AirPods are in sync. If not, check if your headphones and whatever device you are using them on are both up to date. But as a last resort, you may have to visit a Genius Bar at an Apple Store to get down to the root of the problem.
If the internet is any indication, AirPod issues don't tend to stick around for long.