This Freak Accident Put a 'Great British Baking Show' Judge on Crutches
Judge Prue Leith had crutches on a recent episode of 'The Great British Baking Show.' So, why does Prue have crutches? We need to know what happened.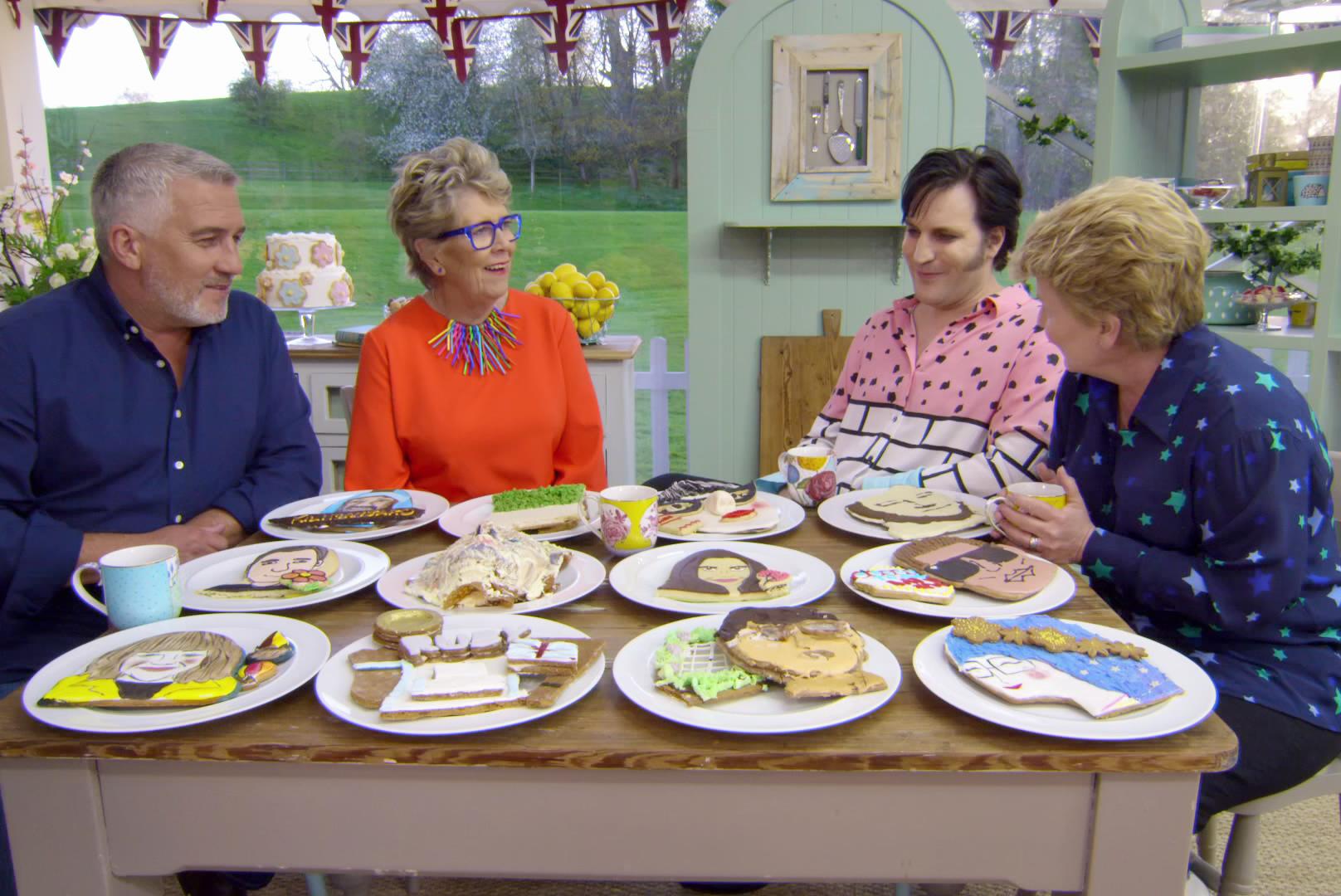 The Great British Baking Show judge Prue Leith limped onto the show in a recent episode with psychedelic crutches with pretty much no explanation. Fans of the show are wondering, what happened to Prue? If it's any consolation, the accident that got Prue onto the crutches was actually over a year ago, so the episodes that were recently added to Netflix are from 2019, meaning Prue may not be on crutches anymore!
Article continues below advertisement
Prue hopped onto the set of The Great British Baking Show after a catchy Wizard of Oz themed opening, in which she played the Cowardly Lion. It was a super fun sketch, but little did we know while watching it, it was actually quite hazardous. However, Prue's fun-loving spirit couldn't stop her from going on with the show, nor could it stop her from playing her important role as a judge throughout the season.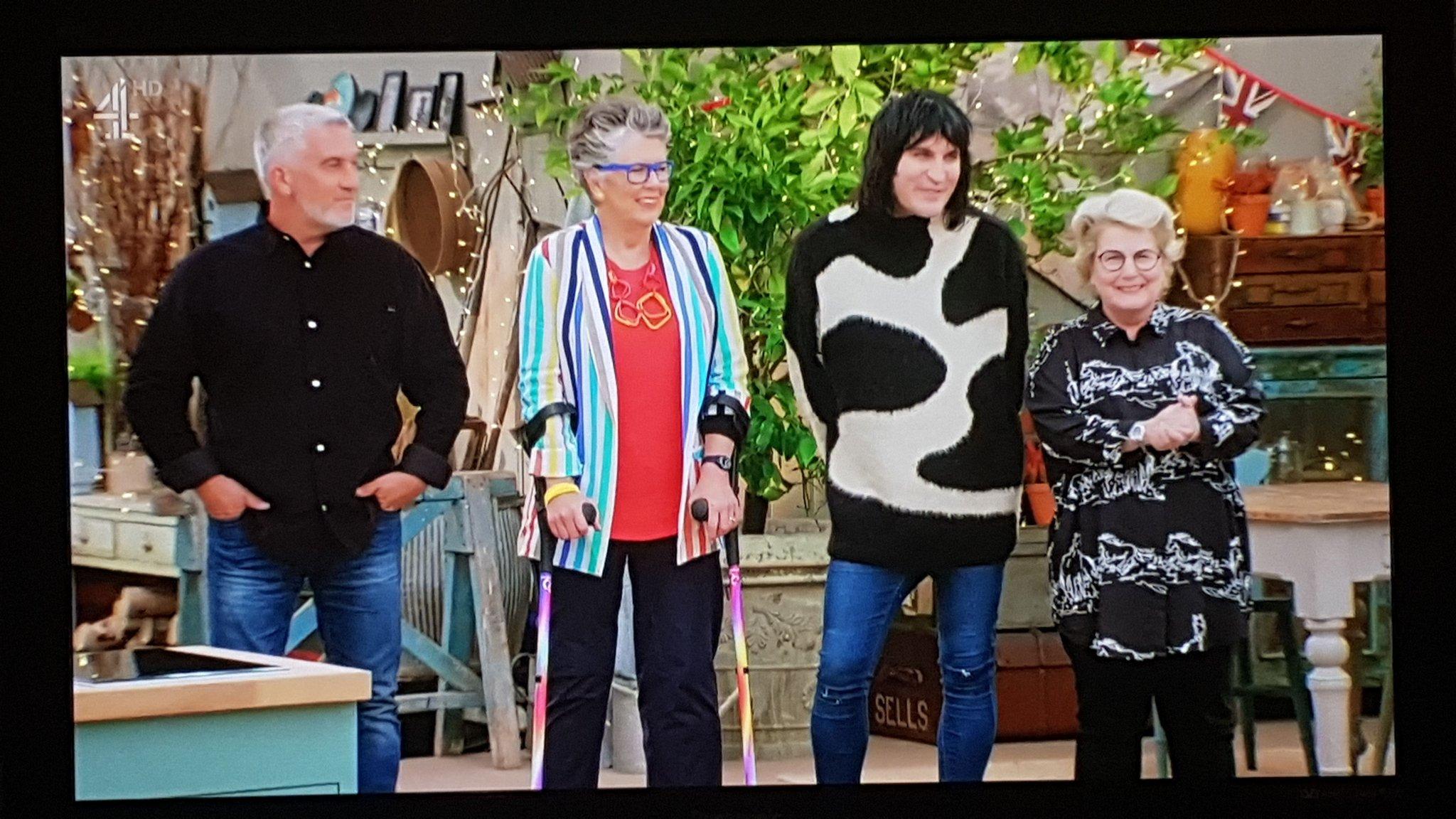 Article continues below advertisement
Prue has crutches because she snapped her Achilles tendon.
According to The Telegraph, Prue Leith had a freak accident while filming their opening sketch for the new season of The Great British Baking Show. Eager as she was, she went as hard as she could into the role of the Cowardly Lion, and in doing so, jumped in a way in which she suffered a "hammer blow" to her ankle.
Article continues below advertisement
Prue wrote about the experience in The Spectator, sharing that "Danny the medic" finally had something exciting to do on set that's not dealing with finger cuts. She shared, "He doses me with painkillers and sticks my foot in a bucket containing more ice than water. Soon the agony of that has wiped out any injury pain." She definitely has a sense of humor about the whole accident.
Prue is on crutches now, but she worked through the pain at first.
While Prue eventually got her ankle looked at and got the necessary care, when the accident happened, she just got right back into the Cowardly Lion costume with a very "the show must go on" attitude. Prue, along with her co-stars, Paul Hollywood, Noel Fielding, and Sandi Toksvig in their Wizard of Oz getups grinned to the camera, "Welcome to The Great British Bake Off!"
Article continues below advertisement
In the U.K., where The Great British Bake Off airs on Channel 4, they actually get to watch the show before the United States, where it airs as The Great British Baking Show, so that's why this actually happened back in the summer of 2019. Prue was first recognized on her psychedelic crutches at "The Big Feastival" in Oxfordshire in August of 2019, so her fellow Brits knew of her injury before we Americans did.
Prue is in pretty good health despite being on crutches.
Even though she tore her Achilles tendon in such a freak accident, Prue Leith is a 79-year-old woman and she is going strong. She joined the cast of The Great British Baking Show in 2017 as a judge, and has been one of our favorite personalities on the show since. Not only that, but as a well-respected British restaurateur, Prue met with the British Prime Minister last year to advise the government's review on hospital food. Prue is a woman of many colors, just like her crutches!