This 'Tower of God' Shocker Pretty Much Surprised Everyone
Why does Rachel betray Baam in the Crunchy Roll series, 'Tower of God'? She had some hostility toward him from the get-go. Keep reading.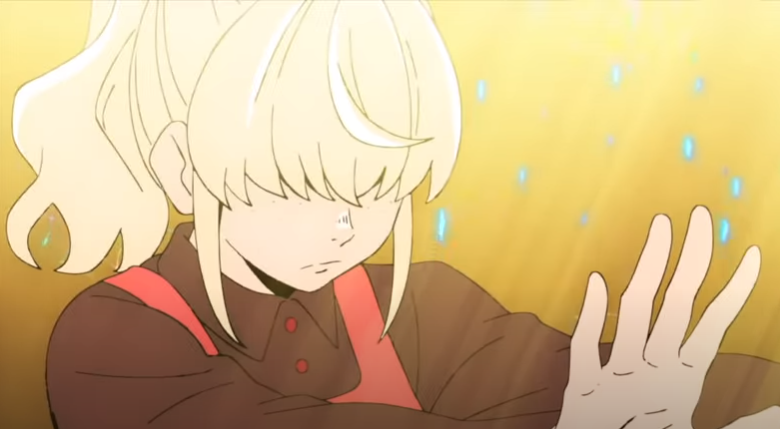 Crunchy Roll's original anime series Tower of God has us cartoon dorks really, really excited. Not only is the world that it takes place in absolutely fascinating with some great animation to boot, but it's the kind of 'toon that was brought to life through a sort of web-democracy.
But there's one question that fans of the series can't seem to shake, and it's this: why does Rachel betray Baam?
Article continues below advertisement
Will 'Tower of God' have a Season 2?
Based on a web comic with a ridiculous following from South Korean artist Lee Jong Hui, who goes by SIU, Tower of God has plenty of source material to draw from. It begins with a young man named Twenty-Fifth Baam who is chasing his only friend from childhood, Rachel, up a tower she is adamant about climbing.
When the two are separated, Baam persists in climbing the tower, only to discover that each floor of it has its own set of trials.
The comic has been running consistently on a weekly basis since 2010. It's currently comprised of three different parts, and each part could easily be sectioned off into different seasons for the anime. SIU uploads the comic every Sunday on Naver, with Webtoons getting the English translation some 14 hours later.
Article continues below advertisement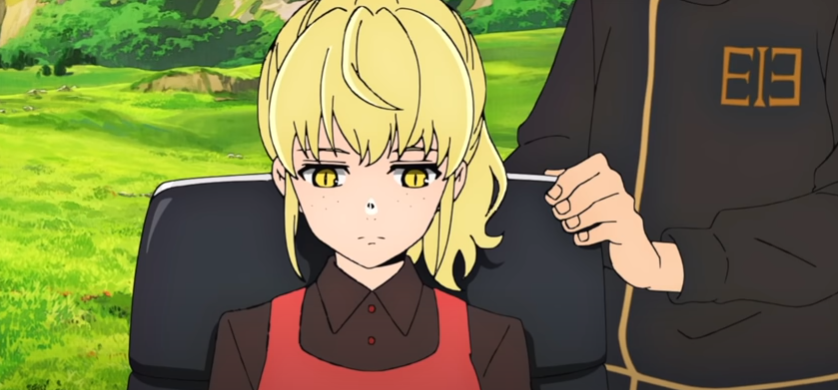 While no official word has been given yet from Crunchy Roll or the creative minds behind bringing the comic to life, it seems highly likely that Tower of God will most certainly get a second season due to its popularity. Fans should expect it to arrive sometime in April of 2021.
Article continues below advertisement
Why does Rachel betray Baam?
This is probably the most puzzling question for fans of the series as Baam is wholly dedicated to his friend. Heck, the entire reason he's going through these gnarly trials is because Rachel wanted to climb the tower in the first place and he couldn't bear the thought of living life without his friend and someone he is obviously very much in love with.
So why'd she betray him?
Article continues below advertisement
Tower of God viewers were dumbfounded when Rachel pushes Baam out of the bubble because there were so many layers to the betrayal. First, she pretends to be restricted to a wheelchair for years, and then we discover that when she wasn't chosen to enter the tower on her own, she strikes a deal with Headon which is probably the reason why she felt compelled to violate their friendship the way she did.
Reddit user Uiluj explains it best: "Headon wouldn't have let Rachel get past the first floor if she didn't make the deal. Baam can't help her climb the tower if she's stuck on the first floor. By the time they're on the Floor of Test, Rachel has FUG breathing down her neck."
Article continues below advertisement
They continued, "I'm not saying Rachel did the right thing, she did ultimately and continuously betray Baam. But there was nothing she could do to save Baam even if she tried. FUG would've eventually captured Baam. It would be so easy, Baam was barely able to create two bangs back then."
Article continues below advertisement
What's really interesting is that early on, in Rachel's conversations with Headon, the Guardian of the First Floor, she gets called out for being "ugly" and intrinsically "bad." We catch glimpses of her nature even before that interaction that, while Baam is an overall loyal and great person, Rachel really isn't.
The 'Tower of God' manga ending.
Some may argue that Tower of God isn't exactly a "manga," but the comic has a deep lore that's explored quite meticulously by SIU. Reddit has an excellent sub from fans of the series that contain a wide variety of not only spoilers, but explanations for the series' finer points. You can check it out here.