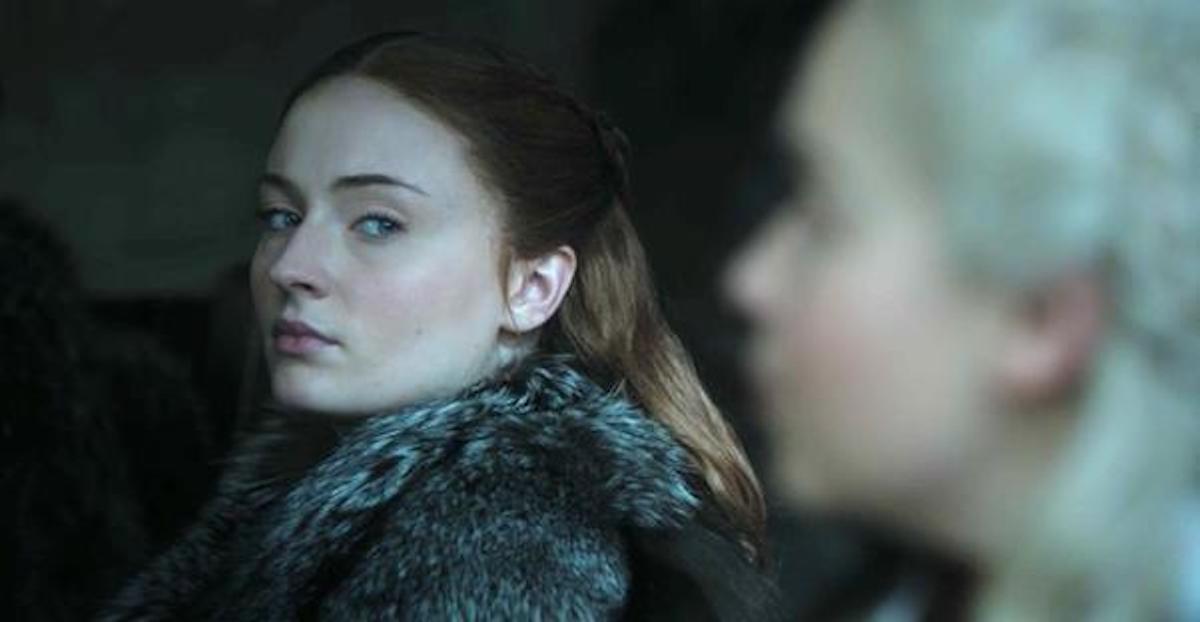 'Game of Thrones' Fans Are Divided Over the Sansa Stark and Daenerys Targaryen Feud
Article continues below advertisement
In fact, in the latest episode, the feud between the badass women resulted in Sansa breaking her promise to Jon Snow and telling Tyrion Lannister about Jon's secret parentage — something Daenerys wanted kept under wraps for obvious reasons.
So, why does Sansa hate Daenerys so much? 
While some fans of the HBO series think the feud between the two women is regressive, Sansa does have good reason to plot against the Mother of Dragons.
Article continues below advertisement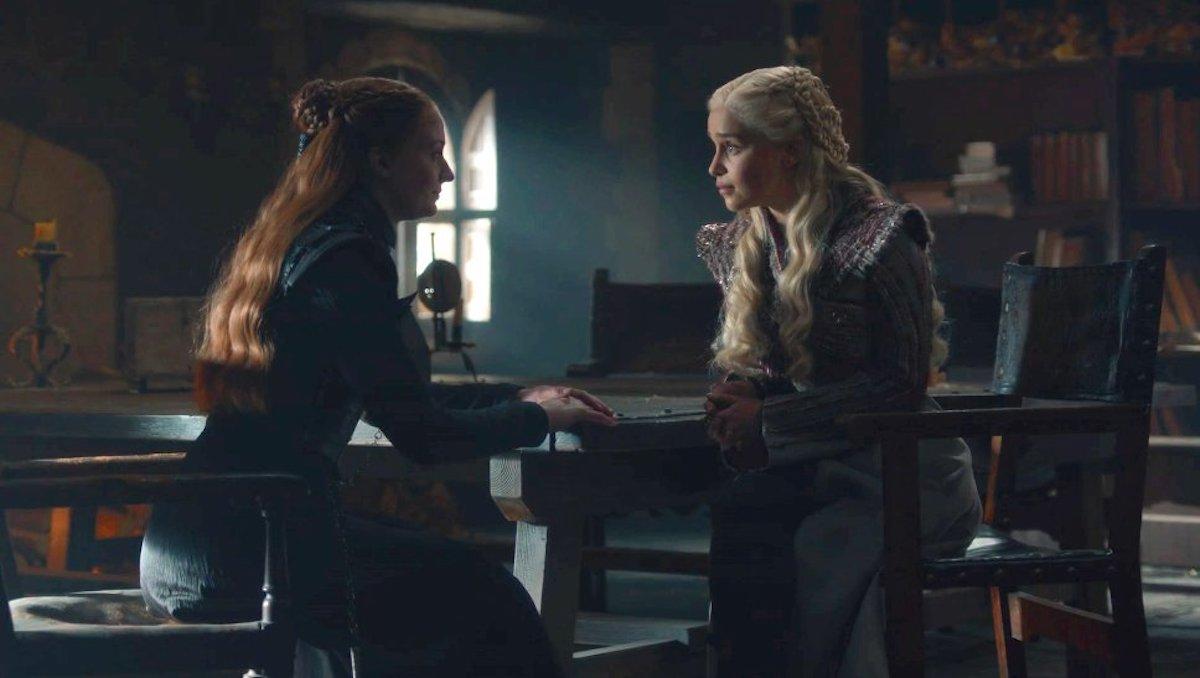 "It's possible to acknowledge that the writing on GOT is super male centric and that they're real bad at writing women w/o GRRM and also understand that Sansa has every reason to distrust an outsider who, ultimately, desires total subjection," one fan tweeted following the duo's initial meeting in Winterfell.
Article continues below advertisement
Emilia Clarke, who portrays Daenerys, also admits that Sansa, along with her sister Arya, do not welcome her to their home with open arms, despite the fact that Jon is her biggest supporter.
"I like to think that it's like Meet the Parents," she explained to Entertainment Weekly. "It's like: 'I hope they like me. [Jon Snow]'s wicked. It's a real good thing we got going on. He's the final piece. We're destined for greatness and world domination is a breath away.'
She continued, "And so I need to be like: 'Can I braid your hair, Sansa? Little Arya, come over here, let's play some cricket.' So there's that. And then, very, very quickly, it's like: 'Wait, is it just me, or do they hate me?'"
There's also the small fact that Daenerys does not listen to Sansa... 
Article continues below advertisement
Over the course of eight seasons, Sansa has definitely proven she is no longer the Little Bird we first met. Battle of the Bastards, anyone?
But, Daenerys refuses to take Sansa's counsel into consideration time and time again. More recently, Sansa suggested that their troops rest before marching south to King's Landing, since they just fought the Night King and his army.
However, Dany did not listen and we all know what happened next.
Article continues below advertisement
Article continues below advertisement
Will Sansa sit on the Iron Throne? 
It may seem far-fetched, but many viewers believe that now that Cersei and Daenerys are going to face off, the Iron Throne is wide open for Sansa to claim.
Article continues below advertisement
We mean, she did learn from the best. "[Sansa] knows what will happen if she gives Tyrion this information," showrunner D.B. Weiss said. "She's a student of Littlefinger, and she knows how information travels, and she can think many steps into the game, the way Littlefinger did."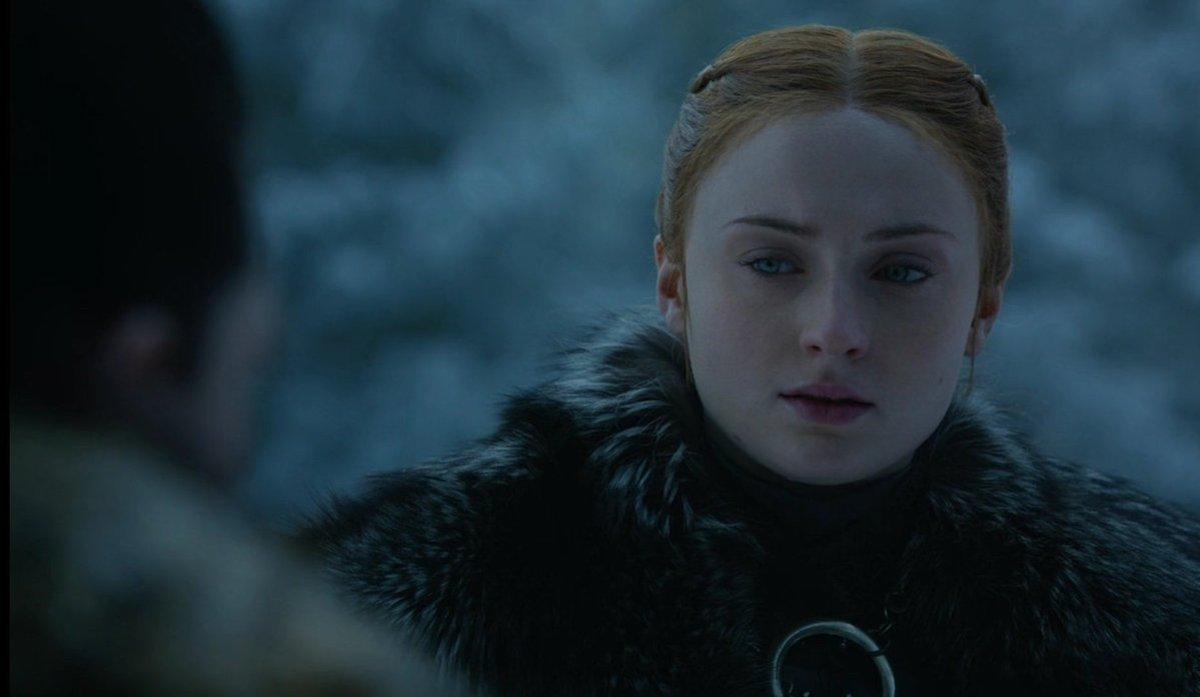 Article continues below advertisement
Or at the very least, it can Sansa who ultimately takes out Cersei, not the Dragon Queen. Fans point to the prophecy from Season 5, where in a flashback scene, when a witch told Cersei that she would be queen until "another, younger and more beautiful, to cast you down and take all that you hold dear."
While many thought the witch was referring to Margaery or even Daenerys, as the final season comes to an end, it's looking more and more like Sansa is the biggest threat to Cersei's rule.
Watch Game of Thrones Sundays at 9 p.m. EST on HBO.