Euron Greyjoy May Be in Possession of a Magical Weapon Known as Dragonbinder in 'Game of Thrones'
Details on 'Game of Thrones' theories surrounding Euron Greyjoy, plus, what the actor has to say about if his character will die in Season 8.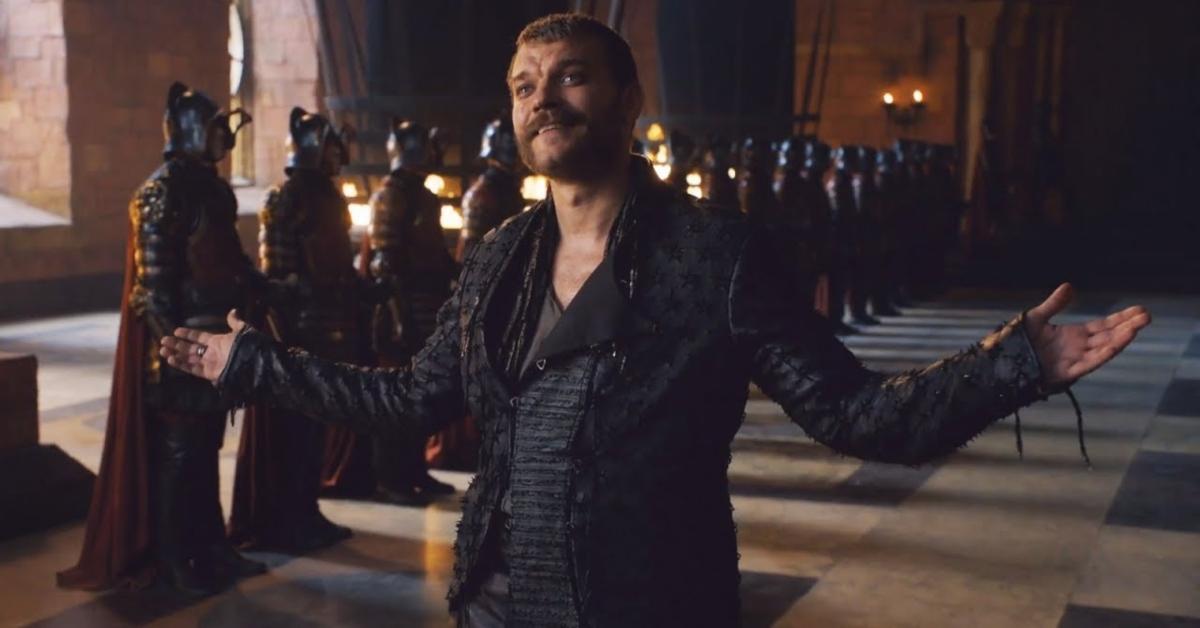 The Great War may be over, but the battle for the throne continues. In the final three episodes of Game of Thrones, we'll see our main characters plot to overthrow Queen Cersei Lannister and her army at Kings Landing. While many of our favorite characters survived the battle with the Night King and his army of White Walkers at Winterfell, that doesn't mean they will all live when they fight to take the Iron Throne from Cersei.
Article continues below advertisement
Aside from the Night King (though he's no longer a threat thanks to Arya Stark), Euron Greyjoy is another villainous character who has pledged his loyalty to Cersei. In Season 7, fans watched as Euron set sail for Esso to buy the Golden Company for his Queen. However, one fan theory suggests that Theon and Yara Greyjoy's uncle may have picked up the dragon horn along the way.
If so, his character's story arch just got a lot more interesting in Season 8.
What is the dragon horn theory again? 
In the book series A Song of Fire and Ice, which the HBO show is based off of, Euron has possession of a horn known as the Dragonbinder. In the books, the magical tool can be used to control dragons.
Article continues below advertisement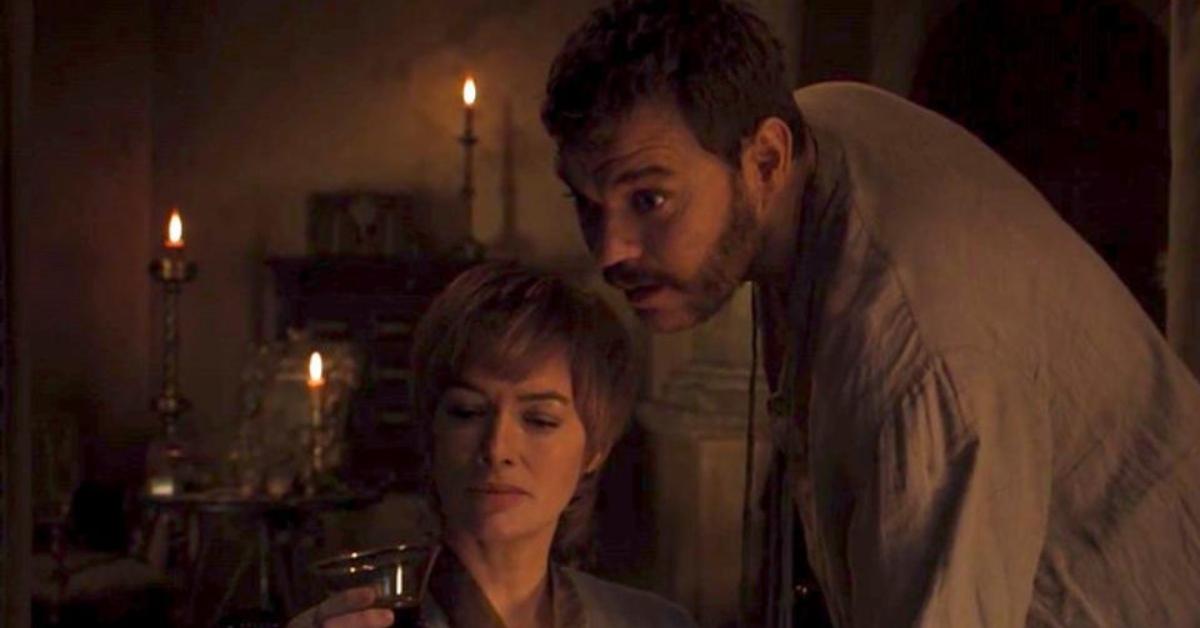 Not only can the horn be used take control over the winged-beasts, but in the books, it is known that if anyone hears it, it feels as though their bones are cracking. Overall, this horn is a deadly weapon. If this theory comes to fruition in Season 8 of GOT, and Euron does have Dragonbinder, that could mean Jon Snow and Daenerys Targaren have another serious problem on their hands.
Article continues below advertisement
Fans predicted Euron Greyjoy to die first… and we were wrong. 
Halfway through Season 8, and as of now, Euron continues to smile alongside Cersei as they prepare for the upcoming battle for the throne. The sociopath is definitely an understated villain this season, though many thought his role would be short-lived in the final few episodes.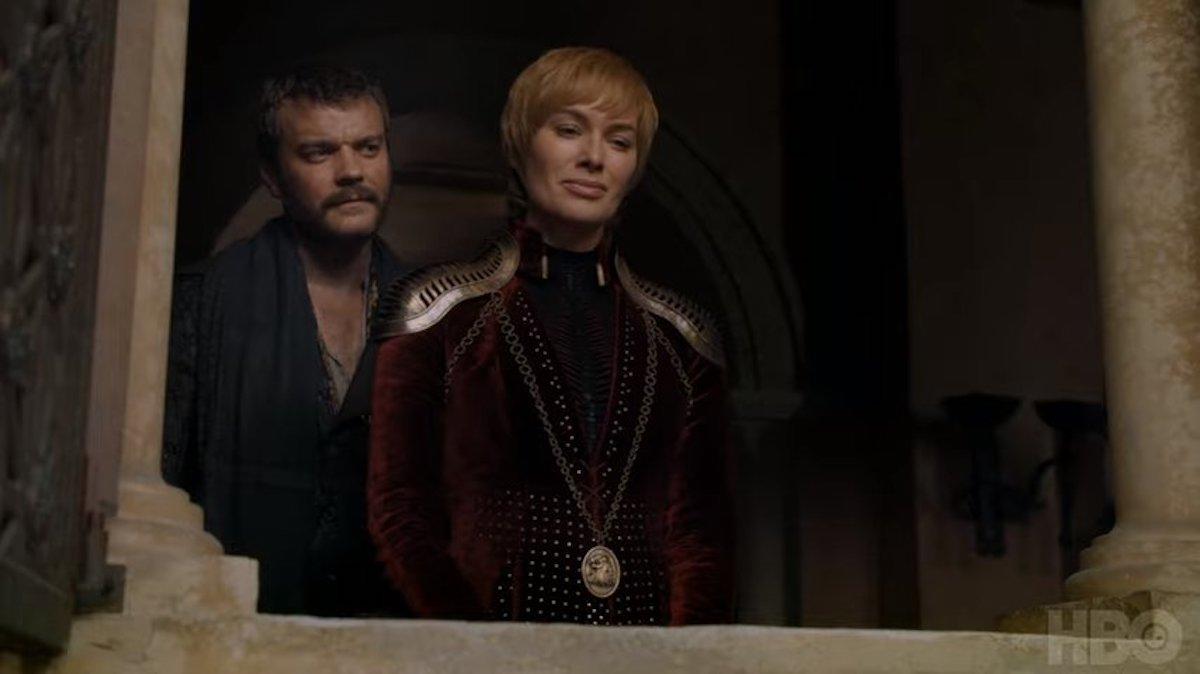 Article continues below advertisement
"My agent sent me a text that said the most likely character to die first is me," actor Pilou Asbaek, who portrays Euron, told Entertainment Weekly. "So a lot of people are gonna lose money… I do some cool s--t." While a few key speaking role characters have been killed off, many key players are still alive...though, the question is: For how long?
Eye color plays a huge role in Season 8... right? 
A huge surprise for fans last episode is when Arya bravely took down the Night King, thus saving everyone remaining from becoming part of the undead army. During "The Long Night," Melisandre reunites with Arya, and reminded the young wolf of what she said to her before they parted ways. "I see a darkness in you, and in that darkness eyes staring back at me: Brown eyes, blue eyes, green eyes. Eyes you'll shut forever."
Article continues below advertisement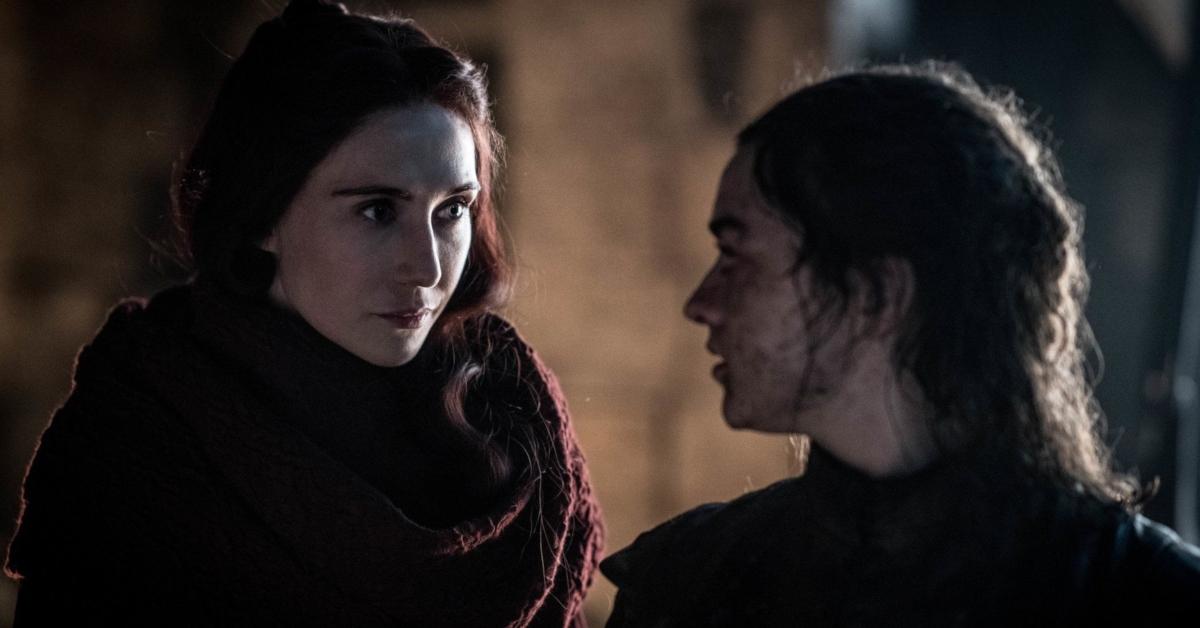 Trapped inside the castle of Winterfell surrounded by Wights, Melisandre repeats a version of this phrase, which resulted in the Stark girl plunging her dagger into the Night King. While she's shut the eyes of individuals with brown eyes (Walder Frey) and blue eyes (Night King), many fans question if the reference to green eyes could prophesize that she will be the one to kill Euron.
In case you were wondering, Euron has blue eyes BUT there is one person with green eyes on Arya's list and it's the Queen of the Seven Kingdoms herself, Cersei.
Watch new episodes of Game of Thrones on Sundays at 9 p.m. ET on HBO.