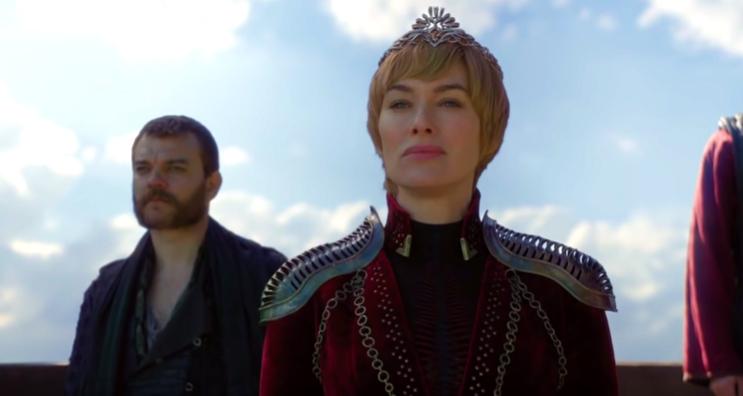 Fans Share Their 'Game of Thrones' Episode 4 Season 8 Spoilers
After the events of the previous episode, "The Long Night," Game of Thrones' Season 8, Episode 4 has a lot to address. After the myriad of shocking deaths, including the demise of a longtime series antagonist (aka the Night King), many are wondering what'll happen to the inhabitants of the realm.
Article continues below advertisement
This goes without saying, but there are MASSIVE SPOILERS ahead so if you haven't been keeping up to date with GOT and don't want anything ruined for you, now's a good time to go see a man about a horse.
For a long time now it seemed that the inevitable destruction of the Night King was the penultimate battle that was going to decide the fate of everything.
You had people binding together to destroy the icy nerd. Favorite characters were killed, long-time devotees to Daenerys and Jon Snow were murdered, but it was Arya Stark who managed to pull off her badass assassin skills and finally jab that dragonglass dagger into the cold-eyed wight-turner.
Article continues below advertisement
It was a hell of a way to end an episode and few people thought that the Night King would be toppled less than halfway into the show's final season, which is leaving everyone wondering:
What's going to happen during Episode 4 of Game of Thrones?
Article continues below advertisement
Here's what we know about the episode judging from the 40-second spot, a few promotional photos HBO's been passing around, and a few tidbits.
First off, it's movie length as well: at 80 minutes long, Episode 4 will be the last one that David Nutter directs, so expect it to be just as epic as the others in Season 8.
Featured in the mini-trailer is a shot of Euron and Cersei, who are most certainly plotting something that's most probably bad news for Snow and Co.
Dany's fleet is also sailing the ocean bearing the black sail and red crest of the Targaryens, and those at Winterfell are holding a massive funeral to honor the lives of everyone who passed in the battle.
Article continues below advertisement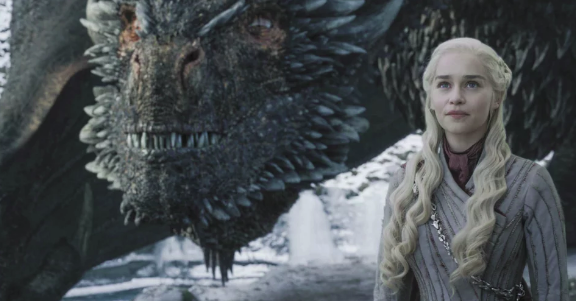 There's also a cool shot of Dany and Drogon looking off into the distance, presumably at the boats that are coming to the realm. It looks like Cersei and the Ironborn are going to have their hands full.
There are still a lot of questions/allegiances/potential betrayals that can go on in the show as well.
Just because Dany and Sansa were playing nice to defeat the Night King doesn't mean that their enmity towards one another will simply go away.
Article continues below advertisement
Jon and Dany are all in love and on the same team now, but who's to say that now that the ultimate threat of the Night King and wights are eliminated, along with the entire Dothraki army, that things will stay nice? Jon might be torn between his sister and his aunt/love interest, and Dany's "weakened" state might make the Starks want to edge her out of the picture.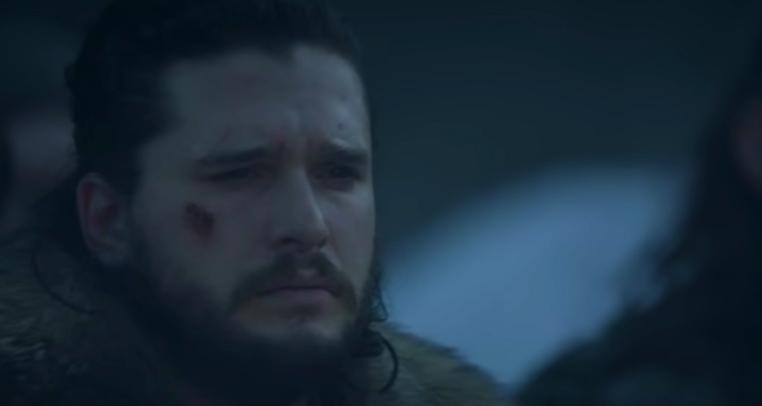 Article continues below advertisement
Jon could be put in a position where he's literally torn between two houses: the one that raised him and the one of his birth (well, they're both technically of his birth, but still.) Oh well, at least he has Ghost, who's alive and well.
As expected, fans have some interesting theories. 
While nothing is set in stone for the episode, a lot of watchful fans on reddit have been paying super close attention to the trailer and analyzed the tone/theme of the whole thing. Game of Thrones has made its bones of setting up anticipatory narratives and then shocking viewers in brutal ways.
Some have pointed out that the hopeful, almost overly-confident tone from Daenerys is setting the Mother of Dragons up for failure. It's also interesting that the "root and stem" line Cersei employs is the same one that Arya used when setting up Walder Frey for some murderous throat-slitting action.
Others noticed two dragons flying in the sky, but speculate that there's at least one more mythical beast that's getting killed. But which one will it be? Rhaegal? Or Drogon?
Article continues below advertisement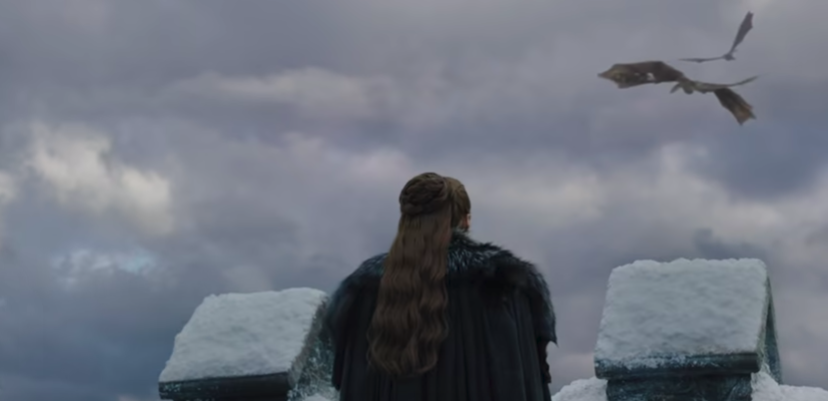 There's also Jaime, who, after fighting side-by-side with everyone, will have to decide whether or not he will come to Cersei's aid or fight against her. Maybe the fact that she's decided to ally herself with Euron Greyjoy will change his mind, but there is the fact she told him she was pregnant. Or was that all a lie?
Article continues below advertisement
The biggest theory going on is that the show will ultimately not force audience members to see a traditional Good vs. Evil storyline, with Jon and Dany taking on Cersei and Euron
Many think that the Jon and Dany connection will ultimately prevail over Cersei and the real war will occur between people "we actually care about." Reddit user the-giant explains it fairly well: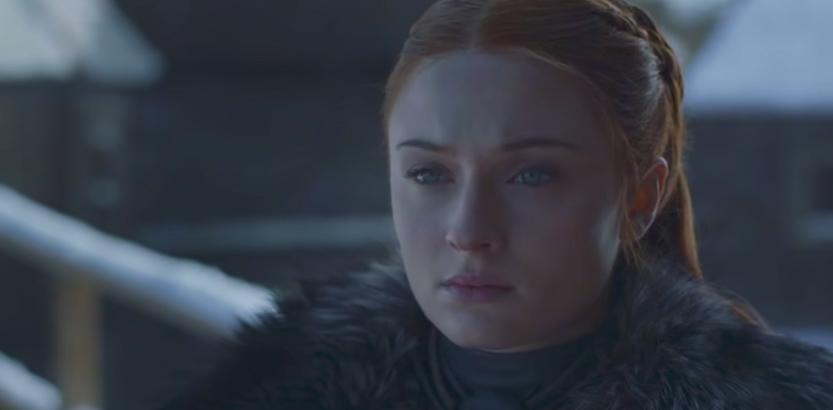 Article continues below advertisement
"People are really, really blind to miss Daenerys being bigged up here. Looking real smug, getting feted by the Northern Lords after their initial rejection of her. She's feeling herself and she will turn on Jon, Sansa, and everyone who does not bend the knee soon."
"The final fight was always going to come down to Jon and co. vs. Daenerys going full Anakin Skywalker. That's why the Night King died here. The end was never going to be down to a bunch of zombies, and it won't be Cersei either. It will be a heartbreaking war between people we actually care about."
Man, that actually would be super heartbreaking.
Watch Game of Thrones Sundays at 9 p.m. EST on HBO.