"Shut up Already": Wikipedia Keeps Asking for Money, but Why?
If you've ever browsed through Wikipedia, chances are you've seen the site's exhortations for donations, but why does the site need money?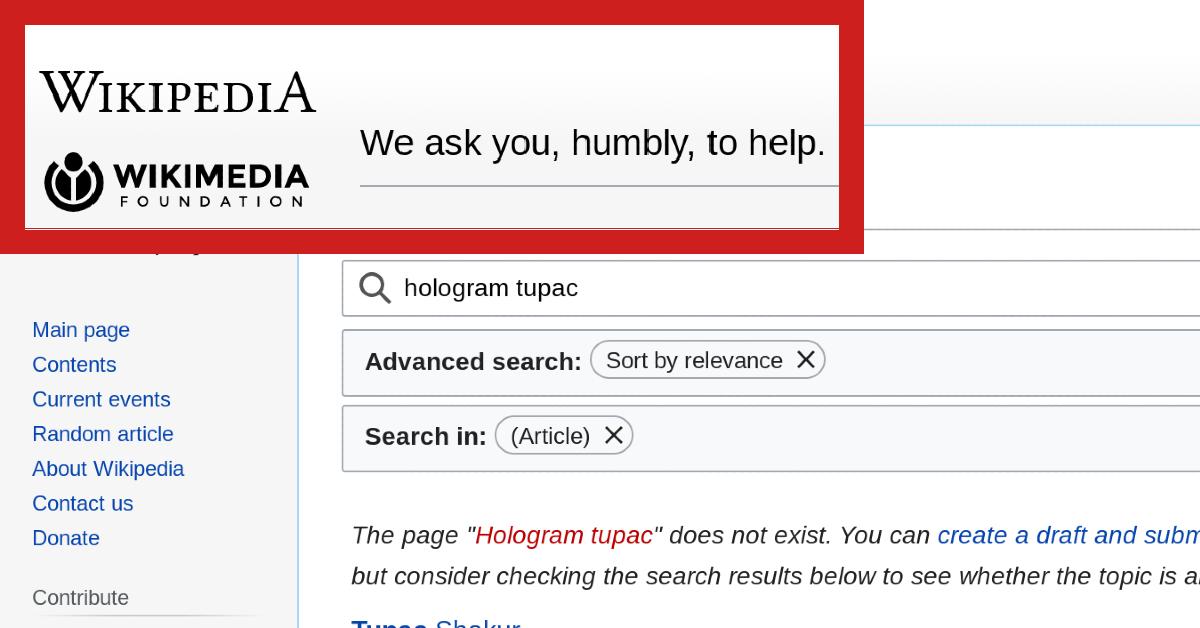 There's a strong argument to be made that Wikipedia is widely considered the biggest source of written information for people all over the world. Founded on Jan. 15, 2001, the online compendium of knowledge had a mission to create an ever-evolving online encyclopedia of knowledge uploaded by individual users with sources, citations, and as much evidence-based support for pages on the massive amount of subject matter covered on the site.
Since it's a free resource that isn't flashy by any stretch of the imagination, why does Wikipedia need money from site visitors?
Article continues below advertisement
Why does Wikipedia need money?
If you've ever visited Wikipedia — which, let's be honest, you probably did a ton while you were in college as you copied and paste large chunks of text and then re-wrote in your own words; or because you just wanted to find out if Hologram Tupac was actually supposed to appear in the 2022 Super Bowl Halftime show — you've probably been bombarded by the site's constant requests for donations.
You may have asked yourself, "Why does Wikipedia need donations? Aren't its posts put up by community users? And it kind of looks like a university forum from 2003 that hasn't really changed its format that much, so what are they using the money for?"
There are a few reasons why Wikipedia requests money for its visitors. Here's the site's founder Jimmy Wales' reasoning.
Article continues below advertisement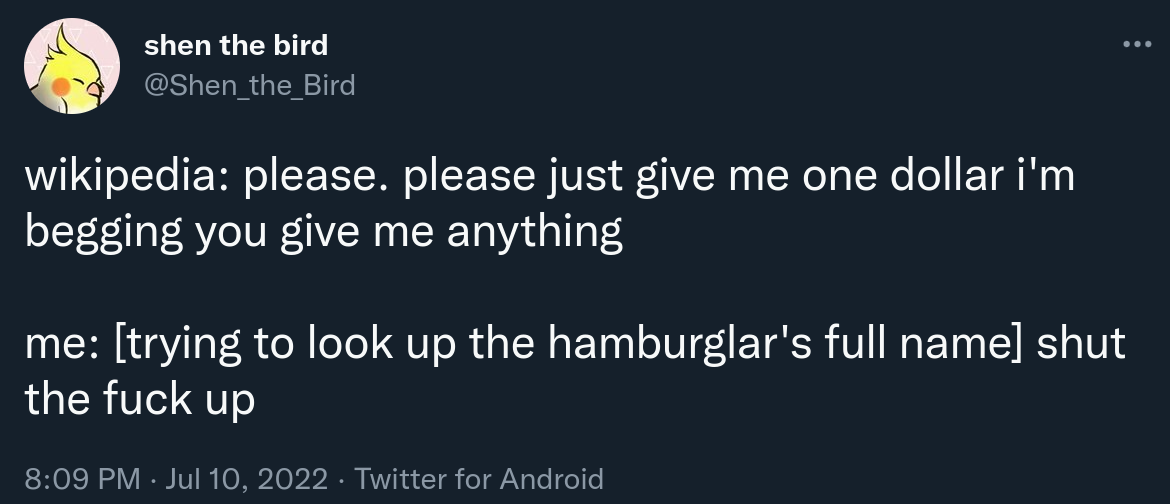 On the Wikimedia donation page, Wales writes that they're "a non-profit that depends on donations to stay online and thriving, but 98% of our readers don't give; they simply look the other way. If everyone who reads Wikipedia gave just a little, we could keep Wikipedia thriving for years to come."
Article continues below advertisement
The reason why they ask for donations is because running Wikipedia is a tall order. As of 2020, the site reportedly has some 450 employees and contract workers. Many of the folks who work at Wikipedia began their tenure as consistent and reputable contributors, dedicated to fact-checking and ensuring articles on the site were properly cited.
Article continues below advertisement
The national average full-time salary in the USA is $66,000 a year, according to CareerBliss.com, and Wikipedia employees earn an average of just below that at $65,000. The nonprofit Wikimedia foundation oversees operations for the popular online encyclopedia, and its assets have been looking pretty good throughout the years.
According to the site, Wikipedia has accumulated total assets in the amount of $221,177,536. Between 2020 and 2021, the site experienced its most significant jump in assets growth at a whopping $50,861,811.
Article continues below advertisement
Folks have criticized the website for continually asking for donations even though it managed to exceed expectations in hitting its $100 million endowment mark, which Wikipedia didn't expect to attain until 2026.
Article continues below advertisement
So how does Wikipedia spend its money? According to MakeUseOf.com, that hinges heavily on the app's "programmatic Ratio." The outlet states: "The bulk of [Wikipedia's] expenditure goes towards what Wikimedia refers to as programmatic ratio. This includes all aspects of the platform's development such as technical infrastructure, platform evolution, and brand awareness."
Article continues below advertisement
Former executive director of the Wikimedia Foundation stated in 2021 that she believed more money should be spent on Wikipedia's content providers and managers: "I believe that currently, too large a proportion of the movement's money is being spent by the chapters. The value in the Wikimedia projects is primarily created by individual editors: individuals create the value for readers, which results in those readers donating money to the movement..."
She added: "I am not sure that the additional value created by movement entities such as chapters justifies the financial cost, and I wonder whether it might make more sense for the movement to focus a larger amount of spending on direct financial support for individuals working in the projects."