Are 'Teen Mom OG' Star Amber Portwood and Her Daughter Leah Shirley Still at Odds?
For a while now Amber Portwood and her daughter Leah have not been close like audiences have seen in the past. Why are she and her daughter estranged?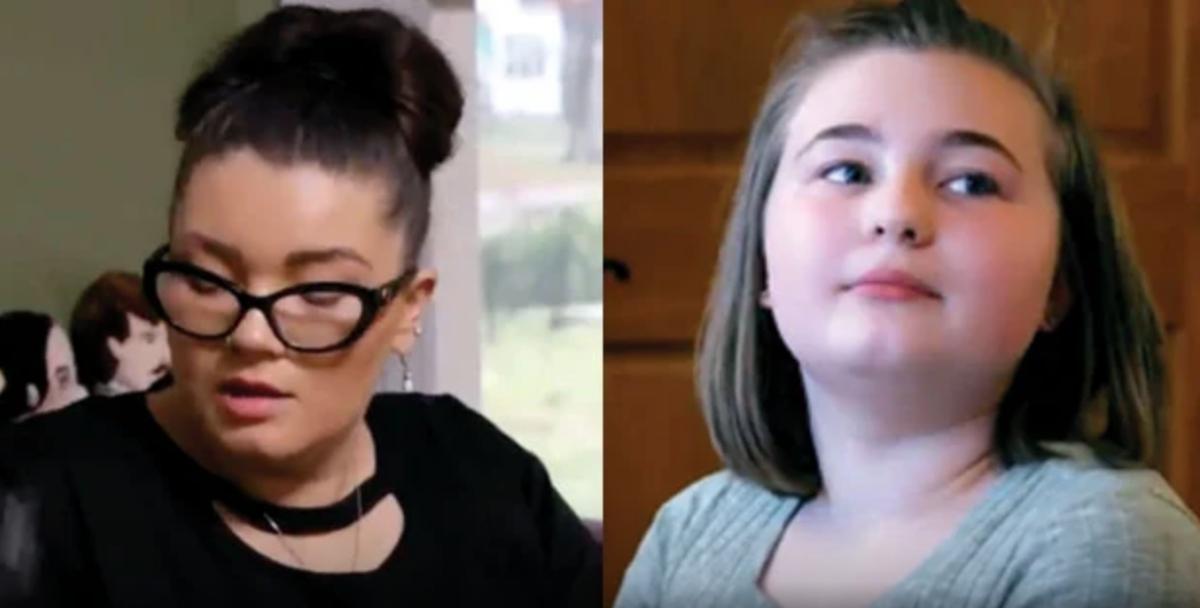 Over the years, viewers of Teen Mom OG have seen Amber Portwood and her daughter Leah Shirley struggle with their relationship. During Season 9B of Teen Mom OG, it was quite apparent that the two hardly had any connection. It wasn't until Episode 17 that aired on Oct. 5, that the two were actually filmed together, and when the estranged mother and daughter reunited, things did not go smoothly.
Article continues below advertisement
In the episode, Amber goes over to her ex Gary Shirley's to have lunch with Leah and the rest of his family. In a voiceover, Amber says, "It's been a while since I've seen Leah, and I'm excited but also anxious. I want to take it slow and not force anything to show her I'm here and committed." When the MTV personality enters the house, she says hello to her daughter. However, Leah doesn't get up and greet her. When Amber tries to sit down next to the 12-year-old, Gary asks her to sit next to his wife, Kristina.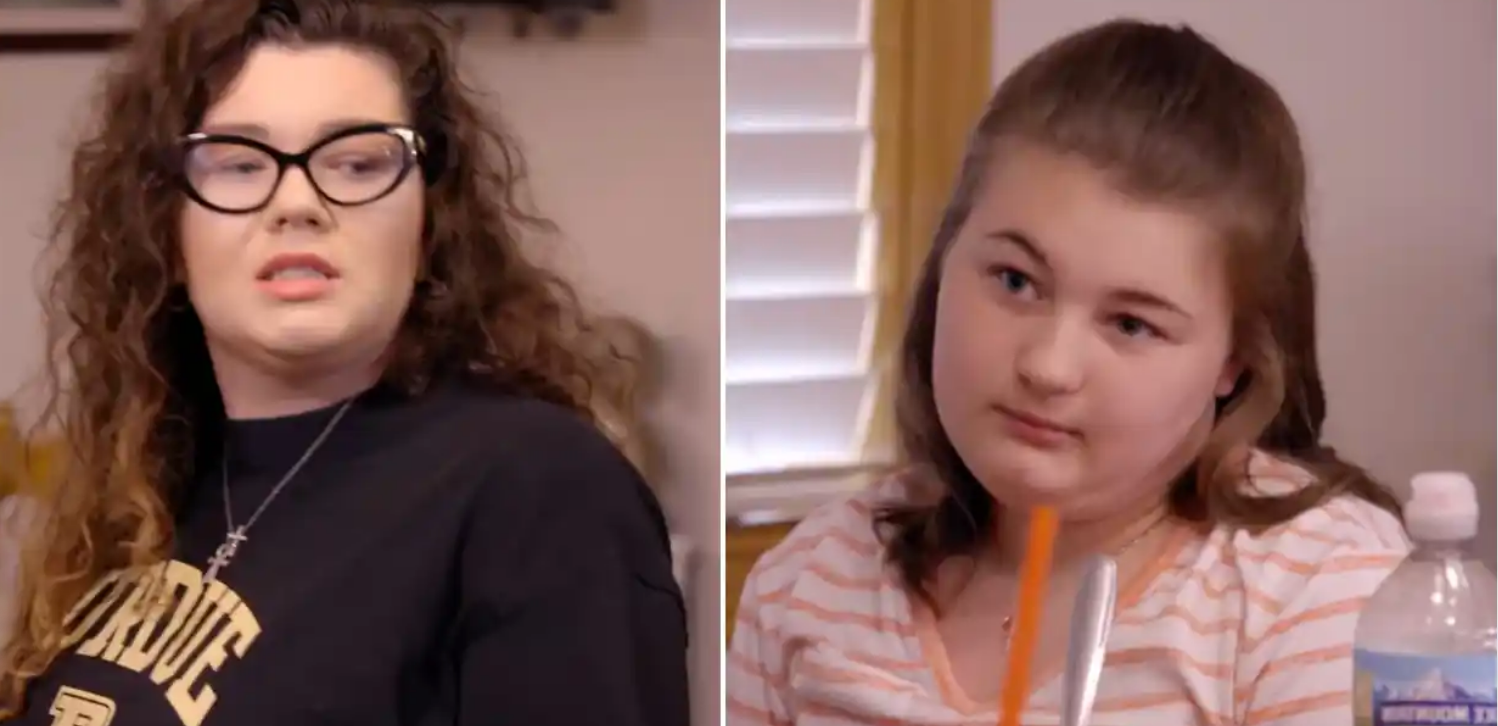 Article continues below advertisement
During Amber's visit, she and Leah have a tense conversation when she asks Leah about a movie she wanted to see. All of Leah's answers are very short. But their relationship hasn't always been so disconnected. Here's how it happened.
Why is Amber Portwood estranged from Leah?
Amber and her daughter didn't always have such a strained relationship. In past seasons, audiences have seen the two enjoy one another's company. Leah would stay the night sometimes at Amber's or they would go out and get manicures, but over the course of Season 9, their relationship totally takes a turn. At one point, Amber says, "It truly breaks my heart that Leah and I are drifting apart." What happened between them?
Article continues below advertisement
Amber has gone on social media and has said bad things about both Gary and Kristina on several occasions. In one of Amber's rants, she called Gary's wife a homewrecker.
Leah didn't like that her mother talked badly about her father and stepmother. Also, Leah felt that her mother hasn't really been there for her in the past. In an episode from Season 9A, Leah tells Gary that she doesn't want to invite Amber to her birthday party.
Article continues below advertisement
She tells her dad, "We don't really have a bond like that. Twelve years and she hasn't really done anything. That's kind of been like Kristina's spot."
In one episode, Amber makes a video for Leah apologizing for everything that she's done. The 31-year-old revealed that she hadn't seen her daughter in months and hoped that the video would help. She tells the producers, "I don't know what to do anymore. I'm still trying, but it's very unwelcoming."
She also shared, "I sent a video apology, but I didn't get a response. I just want my relationship with my daughter. She is losing time with her mom, and she's not wasting time with her mom."
Gary did show the video to Leah, and she told him that she's not ready to accept her mother's apology and went on to say, "I can't love somebody who tries to hurt other people." Gary does let his daughter know that at some point, it would be good for her to start having a relationship again with her mother.
Article continues below advertisement
What is the status of Amber and Leah's relationship now?
We're happy to report that things are looking up for Amber and her now 13-year-old daughter. In an interview with Page Six from November 2021, Amber stated that their relationship is "so much better." She also told the media outlet, "I don't want to mess anything up, but [things are] good. She's reaching [out], and I am [so excited]. My arms are up and open. As she's gotten older, she's learned more. She has every right to be mad at me for a lot of things. I let her feel her emotions and I understand that."
She explained, "I [needed] to give her her space because I know what my past was. And one day, she'll come back, and [we'll] move forward." Amber also disclosed that she was thankful for Gary and Kristina's help in getting her and Leah back on track.
Amber noted, "Gary and [his wife] Kristina [Anderson] have been a big help. We try to be one big, blended family, which is so hard to do — and I'm sure a lot of people know this — but we still try." We wish them nothing but the best!