America Ferrera's Exit on 'Superstore' Left Ben Feldman "a Little Surprised"
Why did America Ferrera leave 'Superstore'? The actor's co-star Ben Feldman reveals that he was "a little surprised" by her announcement.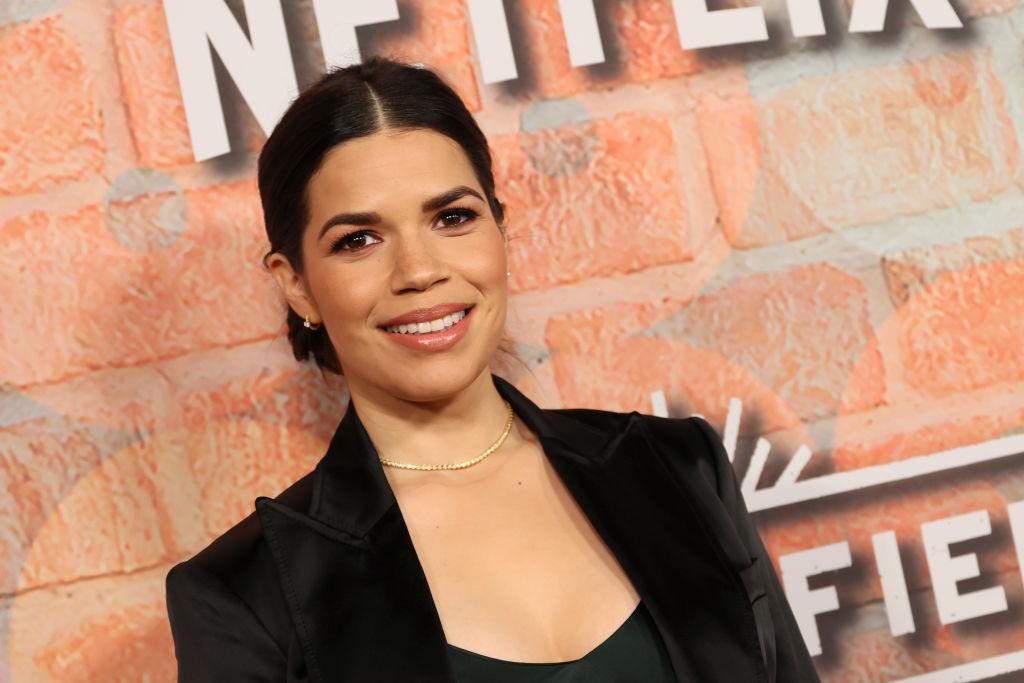 The longtime star of NBC comedy Superstore, America Ferrera, who'd been a part of the show for six seasons, announced in 2020 that she was leaving the show after its 100th episode. Throughout Season 6, one of the most enduring hardships for fans was processing that America, who is also one of the show's executive producers, finally decided to say goodbye to Cloud 9.
Article continues below advertisement
So, how did America's costars, specifically her on-screen boyfriend Ben Feldman, react to the news of her departure? Here's how it all went down, how Cloud 9's most lovable transfer took the news, and maybe even some news about her potential return to the show.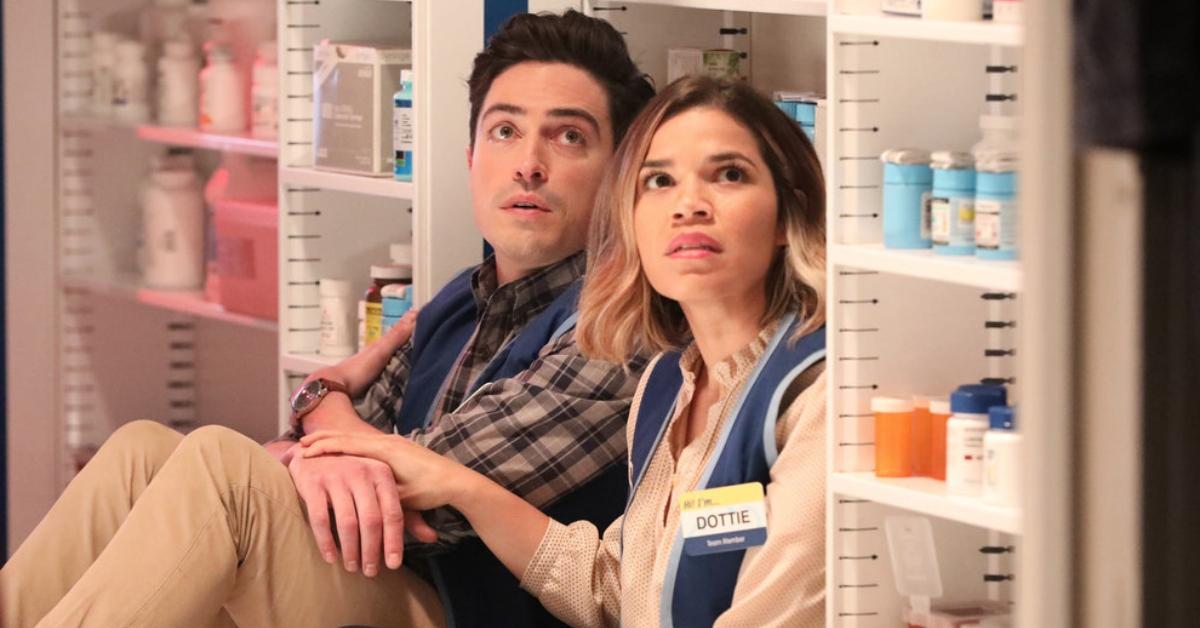 Article continues below advertisement
So, why did America Ferrera leave 'Superstore'?
Even the actor's co-stars were shocked by her announcement. Ben Feldman (who plays Jonah Simms in the series) told TVLine that he wasn't "terribly surprised" by America's decision to leave the series. "I knew before the [rest of the cast], only because my episode was coming up to direct and [America] didn't want to upstage or get in the way of [it]," he told the outlet.
He added, "We've been doing this for a while [and] America has a lot going on, so I don't think anybody was like, 'Oh my God! She's leaving!?' But I think, timing-wise, I was a little surprised. I think we all were. She was, too."
Article continues below advertisement
The actress initially made the announcement of her departure via Instagram:
"The last five years on Superstore have been some of the most rewarding, enriching and enjoyable years of my career. Producing, directing and acting with this wonderful cast and crew has given me opportunities to grow as a person and storyteller. I'm so grateful to my partners at NBC and Universal Television for the support and belief they have always placed in the show, and I'm most thankful to the brilliant Justin Spitzer for creating the funny, smart and relevant world of Superstore and inviting me to be a part of it."
Article continues below advertisement
She added, "As I start the next chapter for my family and career, I wish only the best, and much continued success, to my beloved Superstore family." While she didn't elaborate on what this next chapter specifically entails, we do know that America has one child with husband Ryan Piers Williams, and they announced that they're expecting their second.
The producer has no new projects in the pipeline, according to her IMDb. Despite the sadness around her departure, America's reps haven't ever officially commented on her decision to leave Superstore.
Article continues below advertisement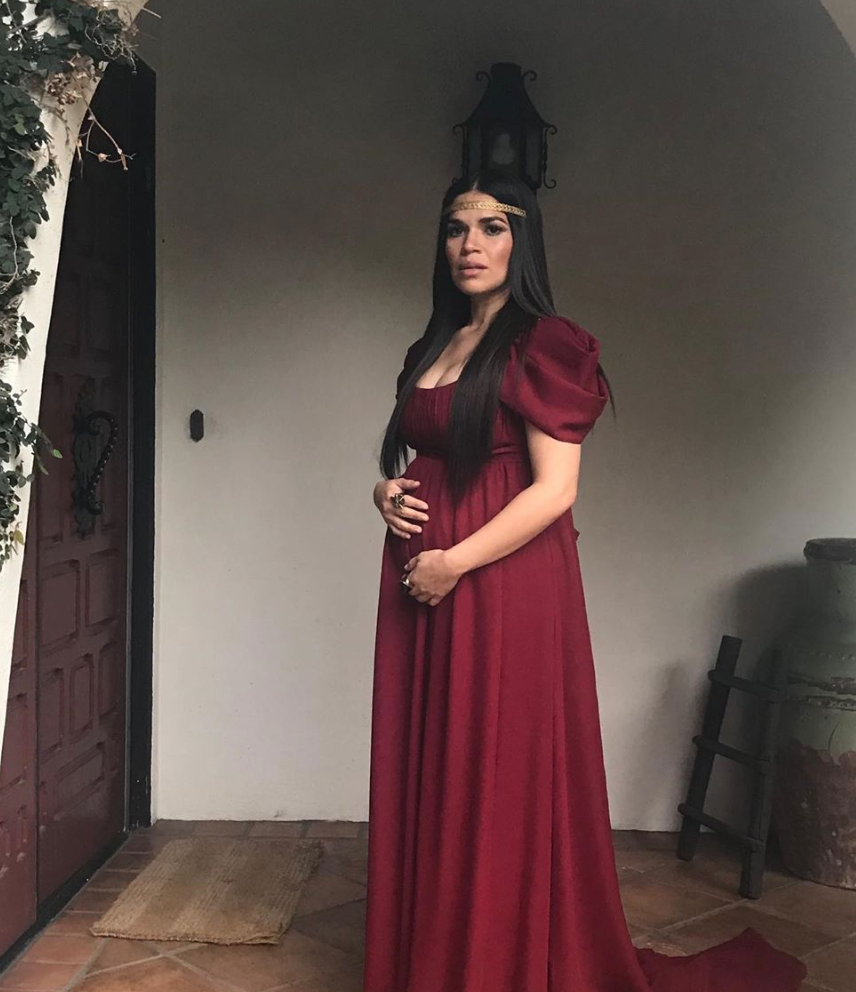 Is 'Superstore' successful?
What shocked fans about America's announcement (besides the fact that she was one of the main characters), is that Superstore is actually one of NBC's highest-performing shows. According to Deadline, Superstore averaged a 1.1 rating among adults between the ages of 18 to 49 and got 3.8 million viewers in Live+7 Day Nielsen's 2020 (which is considered really, really good). The Season 5 premiere skyrocketed to a 3.4 rating, with 7.5 million viewers across all platforms.
Article continues below advertisement
Deadline also reported that Superstore "continued to rank as one of NBC's strongest digital performers, generating 50 percent of its Live+35 day 19-49 average this season from digital sources, tying [with] The Good Place as NBC's most digital series so far this season."
Furthermore, Superstore is the most popular streamed show on Hulu (along with Brooklyn Nine-Nine). So, the reasoning behind America's departure can't be due to the show's performance. And she's arguably a huge contributor to that.
Article continues below advertisement
So, how exactly did 'Superstore' write off America at the beginning of Season 6?
In Season 5, Amy got closer than ever with the Cloud 9 management team. Meanwhile, her boyfriend Jonah (Mad Men's Ben Feldman) unionized, along with some other employees. These pivotal moments would go on to shape her last episodes on the show.
Agreeing to take part in the program until its 100th episode, America's character's final hurrah on Superstore came only two episodes into the sixth season. Fans who eagerly wondered what her departure would consist of wouldn't wait long, though. It appears as though Amy took another job in California.
Article continues below advertisement
For the rest of Season 6 after Amy's emotional departure, Jonah is forced to gripe with the hurt feelings of losing his girlfriend. He's even caught living in her old house at one point because he can't get over her move!
Article continues below advertisement
America is actually returning to 'Superstore' for the Season 6 finale!
America took to her Instagram on Mar. 10, 2021, to reveal some surprising news for fans: She is returning to Superstore for the Season 6 finale.
"Surprise! Amy's back! So glad I got to play with my @nbcsuperstore family for the big series finale. It was a joyful and bittersweet goodbye that we can't wait to share with our amazing fans," she wrote in the caption accompanying her reveal.
Now, it's only a matter of time before we see exactly how the developing dynamic between Jonah and Amy plays out with some time removed from her impactful departure.
The Season 6 finale of Superstore airs Thursday, March 25, on NBC.