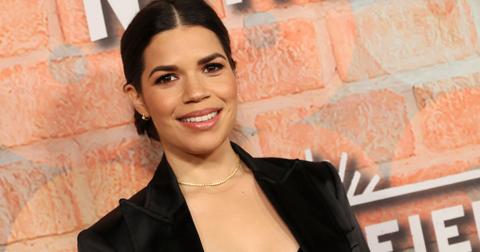 'Superstore' Star Ben Feldman on America Ferrera's Exit: "I Was a Little Surprised"
By Gina Vaynshteyn

Mar. 25 2020, Updated 12:49 p.m. ET
America Ferrera, who's starred in the NBC comedy Superstore for five seasons, previously announced that she's leaving the show after this season wraps up. In early February, it was announced that Superstore had been renewed for Season 6, so it came as a huge surprise to fans that America, who is also one of the show's executive producers, decided to say goodbye to Cloud 9.
Article continues below advertisement
Even the actor's co-stars were shocked by her announcement. Ben Feldman (who plays Jonah Simms in the series) told TVLine that he wasn't "terribly surprised" by America's decision to leave the series. "I knew before the [rest of the cast], only because my episode was coming up to direct and [America] didn't want to upstage or get in the way of [it]," he told the outlet.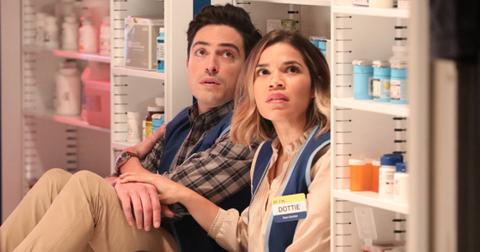 Article continues below advertisement
Adding, "We've been doing this for a while [and] America has a lot going on, so I don't think anybody was like, 'Oh my God! She's leaving!?' But I think, timing wise, I was a little surprised. I think we all were. She was, too."
Well, fans (including us) are wondering how the writers are going to wrap up Amy's storyline at the end of Season 5? Overall, we're sure we'll be shedding a few tears during the Season 5 finale.
So, why is America Ferrera leaving 'Superstore'?
The actress made the announcement on her Instagram:
"The last five years on Superstore have been some of the most rewarding, enriching and enjoyable years of my career. Producing, directing and acting with this wonderful cast and crew has given me opportunities to grow as a person and storyteller. I'm so grateful to my partners at NBC and Universal Television for the support and belief they have always placed in the show, and I'm most thankful to the brilliant Justin Spitzer for creating the funny, smart and relevant world of Superstore and inviting me to be a part of it."
Article continues below advertisement
She added, "As I start the next chapter for my family and career, I wish only the best, and much continued success, to my beloved Superstore family." While she didn't elaborate on what this next chapter specifically entails, we do know that America has one child with husband Ryan Piers Williams, and they announced that they're expecting their second a couple months ago.
Article continues below advertisement
The actress has no new projects in the pipeline, according to her IMDb. As of this time, America's reps haven't commented on her decision to leave Superstore.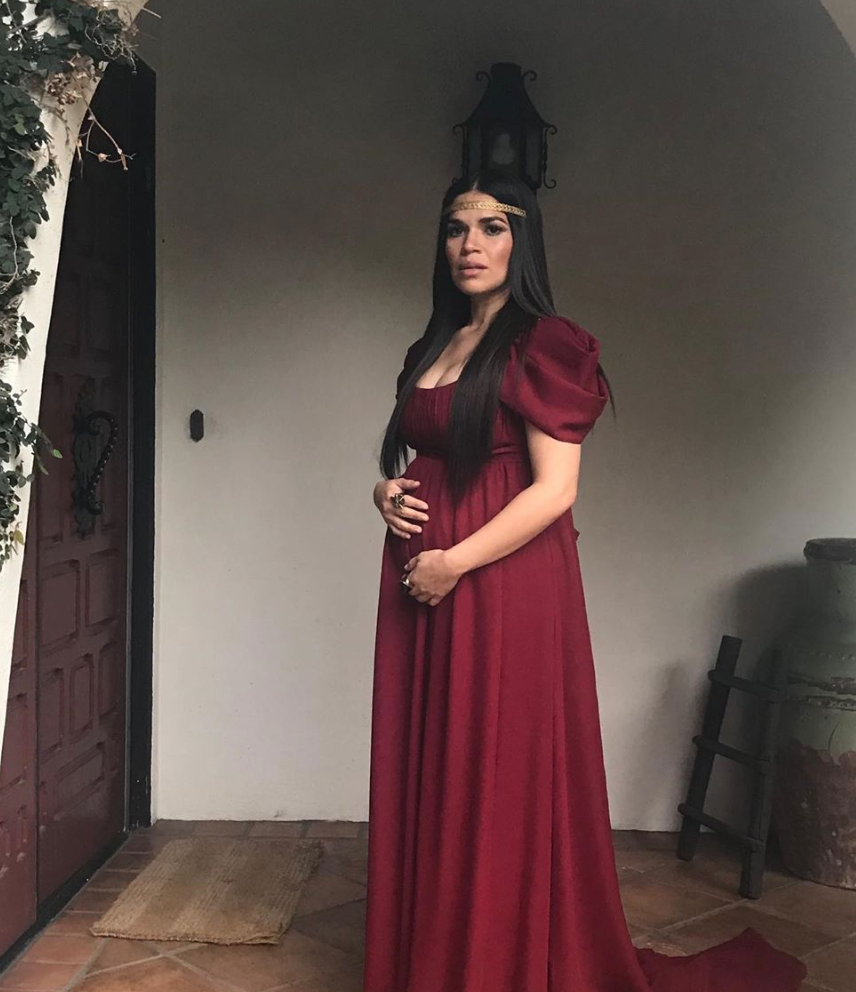 Article continues below advertisement
Is 'Superstore' successful?
What shocked fans about America's announcement (besides the fact that she's the main character and runs the show), is that Superstore is actually one of NBC's highest-performing shows. According to Deadline, Superstore averages a 1.1 rating among adults between the ages of 18 to 49, and gets 3.8 million viewers in Live+7 Day Nielsen's (which is considered really, really good). The season premiere skyrocketed to a 3.4 rating, with 7.5 million viewers across all platforms.
Deadline reports that Superstore "continued to rank as one of NBC's strongest digital performers, generating 50 percent of its Live+35 day 19-49 average this season from digital sources, tying [with] The Good Place as NBC's most digital series so far this season."
Furthermore, Superstore is the most popular streamed show on Hulu (along with Brooklyn Nine-Nine). So, the reasoning behind America's departure can't be due to the show's performance. And she's arguably a huge contributor to that.
Article continues below advertisement
How will 'Superstore' write off America?
CNN reports that NBC hasn't addressed how Superstore will write off America's character, Amy. In Season 5, Amy has gotten close with the Cloud 9 management team. Meanwhile, her boyfriend Jonah (Mad Men's Ben Feldman) is unionizing, along with some other employees. Is Amy being set up to leave for another gig? That would feel so weird! Regardless of how the show carries on without America, the internet is in tears over the whole thing.
Article continues below advertisement
UMMM WTFFFFFF. AMERICA FERRERA IS LEAVING SUPERSTORE. HOW? HOW DO THEY DO ANOTHER SEASON WITHOUT HER? SHE'S LITERALLY THE MAIN CHARACTER! 😭😭😭😭😭😭😭

— MishBirWali Prags ✨ (@OyyeHoyyeBasket) February 29, 2020
imma be honest what even is superstore without america ferrera..... like literally

— rip superstore 🤍 (@irissknowles) February 29, 2020
Article continues below advertisement
america ferrera is the heart and star of superstore, i don't think they'll survive without her. i say this as a compliment to her, and as a fan of the show.

— moni ♡ (@spicyperalta) February 28, 2020
We'll soon enough learn in the following weeks how Superstore plans to carry on with America. Meanwhile, we'll be eating our feelings and watching re-runs on Hulu.