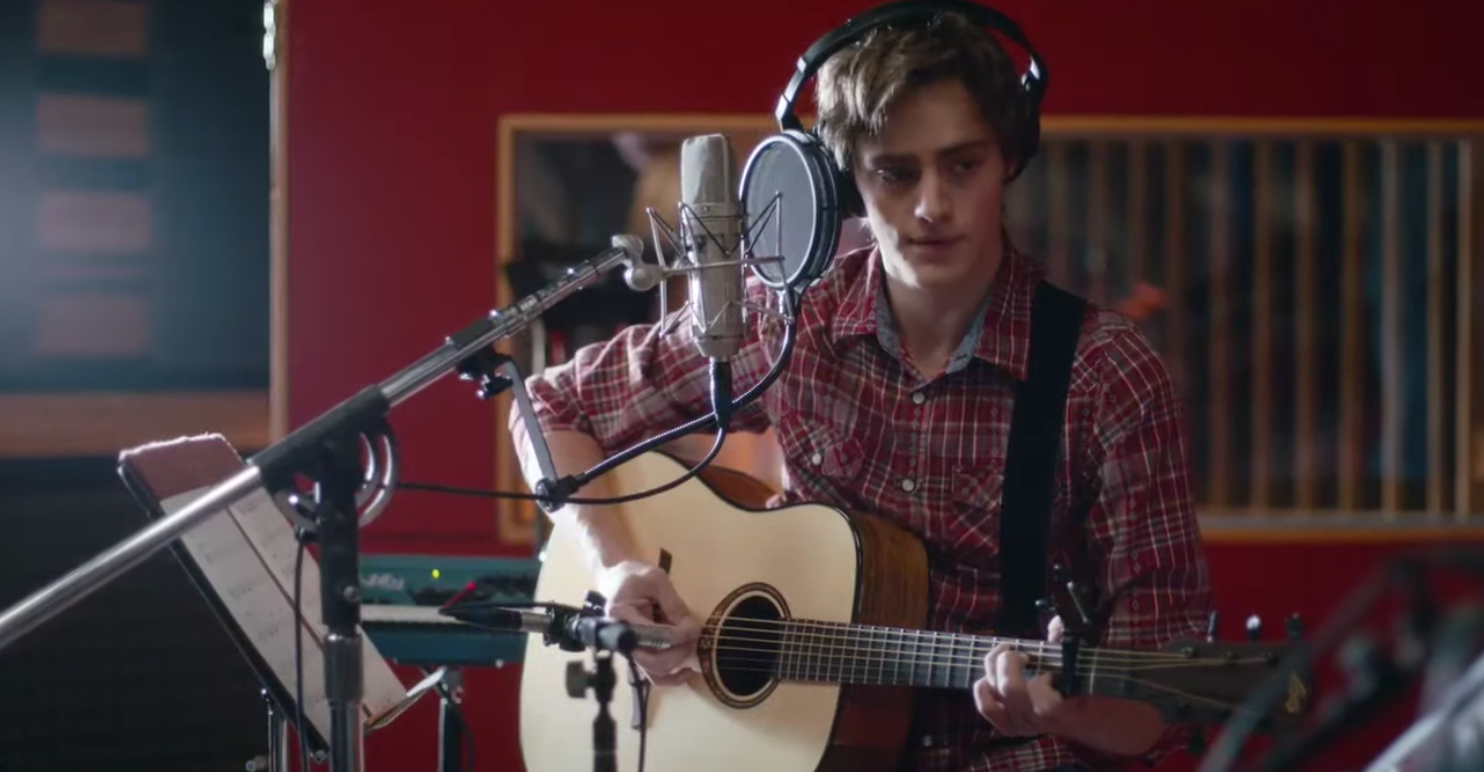 Here's Why the New Disney+ YA Tearjerker 'Clouds' Is Rated PG-13
The based-on-real life story of an 18-year-old with cancer, Clouds, is both inspiring us and making us weep. The biopic, which is available to stream on Disney Plus, is set in 2012 and focuses on high schooler Zach Sobiech, a teen who rises to viral fame with his music and (it's not really a spoiler, since it's based on a true story) dies shortly after, due to his cancer diagnosis, in 2013.
The YA movie (its title is based on Zach's hit song, "Clouds") makes you feel all the feelings, as any YA movie about a teen with not a lot of time left tends to do.
Article continues below advertisement
The movie has subtle religious undertones (it's based on his mother Laura Sobiech's memoir titled Fly a Little Higher: How God Answered a Mom's Small Prayer in a Big Way), although it doesn't lean on faith nearly as heavily as the book does. This might make you wonder why Clouds, a pretty wholesome Disney movie, has a PG-13 rating.
Article continues below advertisement
Why is Clouds rated PG-13?
Clouds is rated PG-13 for a bit of "strong language" and a little bit of sexuality. It's noted that in the movie, "A young man singes 'I'm sexy and I know it' and gyrates suggestively. A male character is seen shirtless, wrapped in a sheet in a religious ceremony. A main character's back and chest and seen in medical contexts. A young man removes his shirt and a young woman kisses his chest. A couple kiss passionately in bed on a few occasions. A young woman falls asleep in his bed with a young woman," a parent movie review site lists off.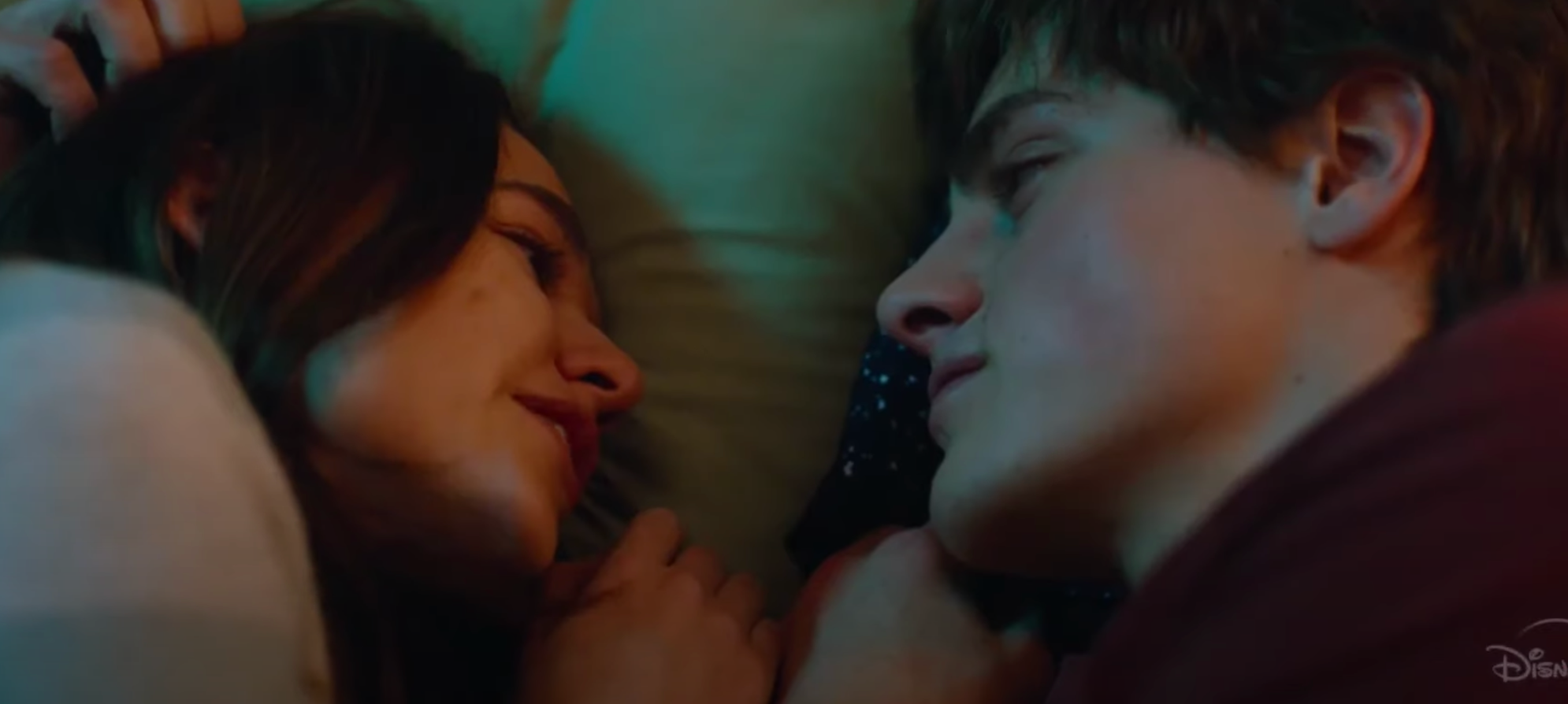 Article continues below advertisement
And as for the profanity part, apparently there is one "sexual expletive" is used, although the site doesn't specify which one.
Like most YA teen movies about cancer, it's true that there's a romance story involved, and that's between Zach and his high school crush, Amy. He asks Amy out and she accepts, and they fall in love with each other. If you're wondering if Zach and Amy go all the way like the ill-fated teens in The Fault in Our Stars did (Hazel and Gus, two terminally-ill teenagers have sex while they still can — can you really blame them?) it seems like there's only a couple make-out sessions in Clouds, according to Decider.
Article continues below advertisement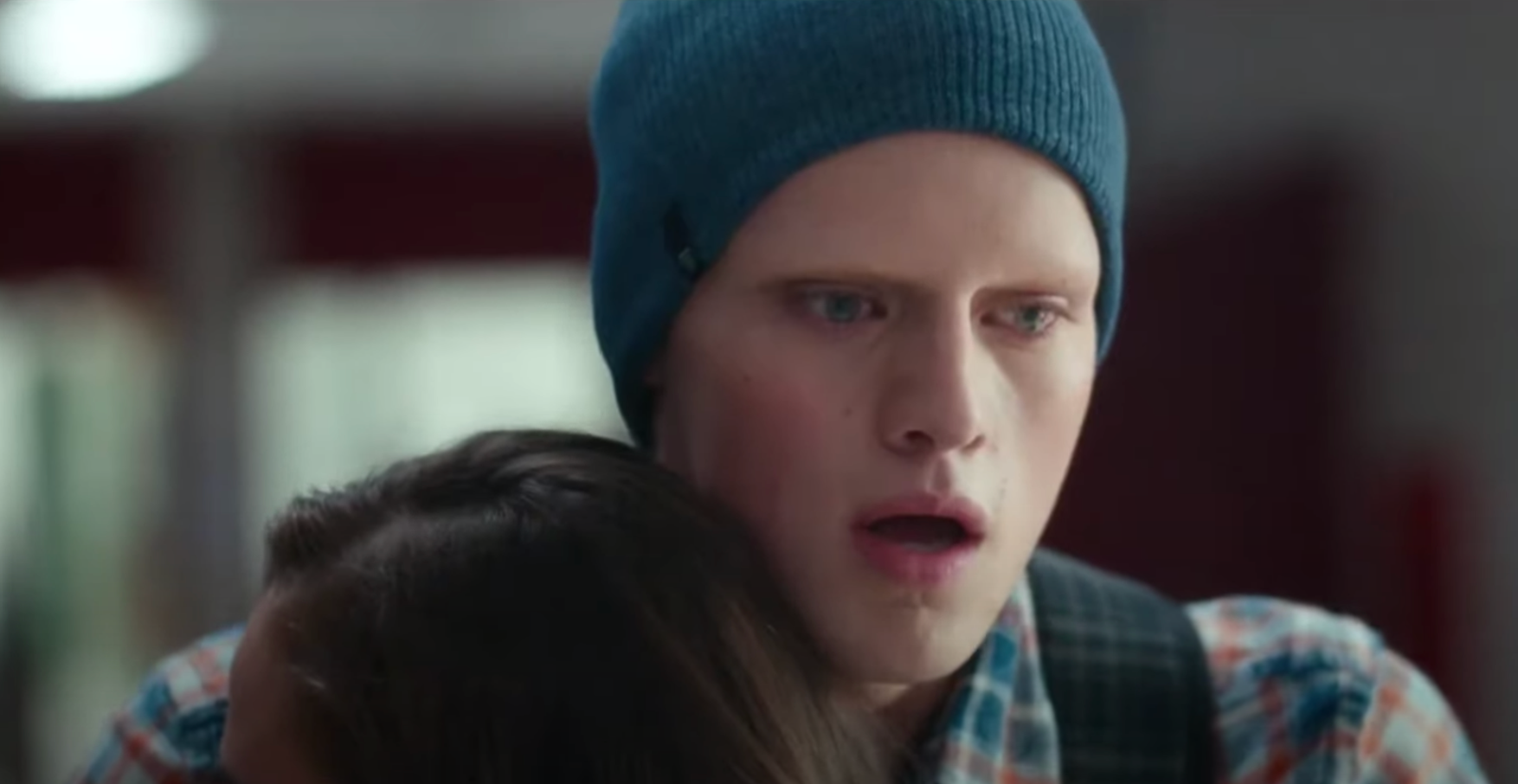 Directed by Jane the Virgin's Justin Baldoni (who also spent a lot of time with the real Zach in 2012-2013 when making the documentary short My Last Days: Meet Zach Sobiech) and starring Fin Argus as Zach, Sabrina Carpenter as his best friend Sammy, and Madison Iseman as Amy, it's receiving pretty great reception online. Just prepare to cry. "Man what fault in our stars did to me #CloudsMovie multiplied that LITERALLY," one person tweeted.
Article continues below advertisement
Article continues below advertisement
"DID I JUST FINISH WATCHING #CloudsMovie YES DID I CRIE MY EYES OUT YESSSS. Such a beautiful movie,"
Article continues below advertisement
"#CloudsMovie was absolutely beautiful! Thank you Zach for making us believe. Such a beautiful soul! @justinbaldoni you definitely have made him proud," another fan tweeted.
You can stream Clouds on Disney Plus now.