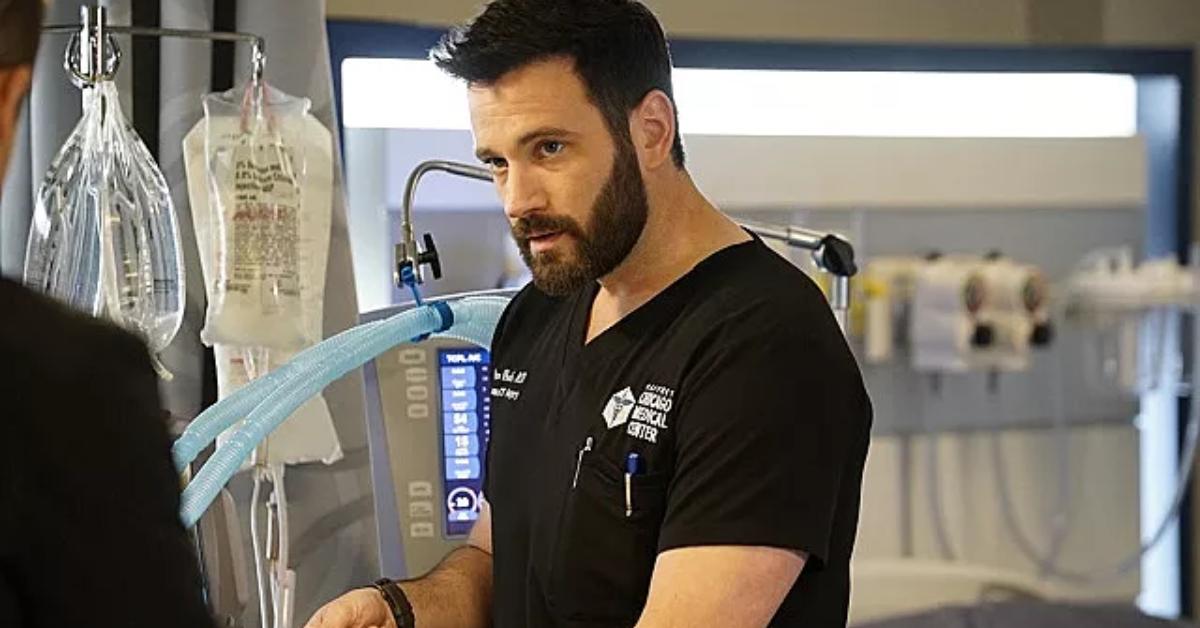 Actor Colin Donnell Talks Connor's Shocking Exit in Season 5 Premiere of 'Chicago Med'
[Warning: Season 5 spoilers below]
Last season, it was announced that Colin Donnell who plays Dr. Connor Rhodes would not be returning to Chicago Med for Season 5, which left many fans questioning how the writers would explain his departure. Luckily, viewers weren't left hanging and Colin and fellow co-star Norma Kuhling (who plays Ava Bekker) appeared one final time in the season premiere.
Article continues below advertisement
To recap, Chicago P.D.'s Kevin Atwater (LaRoyce Hawkins) crossed over to investigate the death of Connor's father, which left Connor as a prime suspect. However, a major plot twist came when Dr. Isidore Latham (Ato Essandoh) discovered that the insulin used to kill Connor's dad was contaminated, leaving a trace of evidence as to the identity of the killer.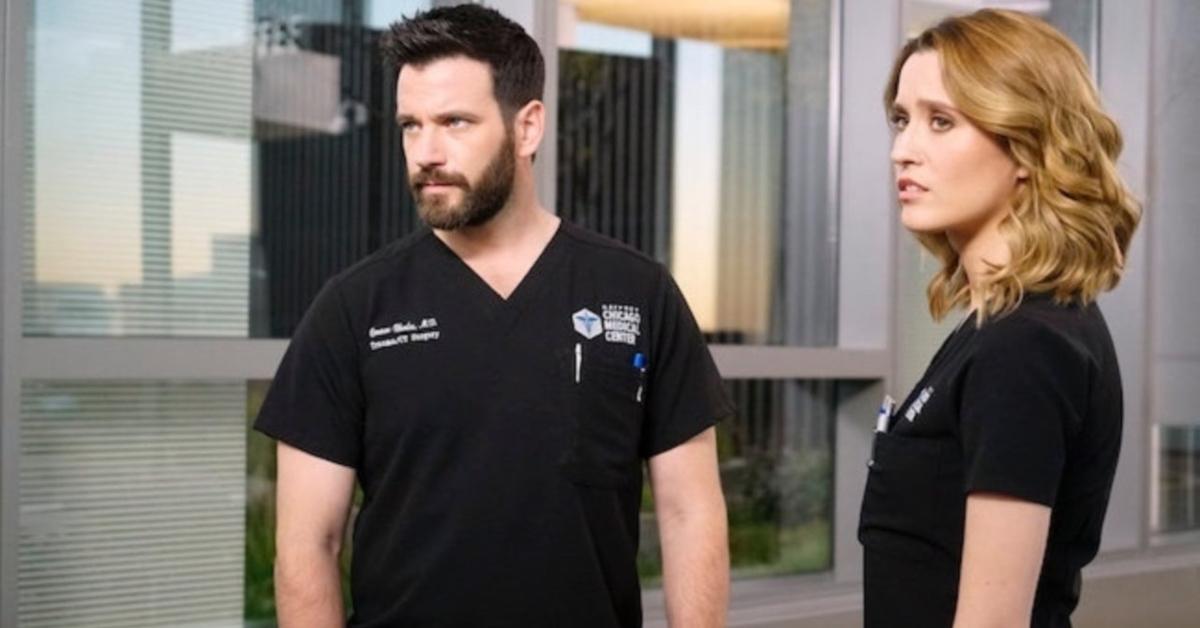 Article continues below advertisement
Surprise, the murderer was Ava. The episode ended with Ava slashing her own throat and the Med team being unable to revive her. With the events that transpired, Connor decided to walk away from the Med team and left without even saying goodbye.
Showrunners Andrew Schneider and Diane Frolov recently spoke about why they decided to write Colin's character off after four seasons. So, why is Connor leaving Chicago Med?
Seriously, why is Connor leaving Chicago Med?
"There was a general feeling that Connor's story was really coming to a conclusion. It was hard to extend the story any further," Andrew told Cinema Blend. "Everybody loves Colin and Norma, but it was just a sense of, 'Let's do some changes.'"
Article continues below advertisement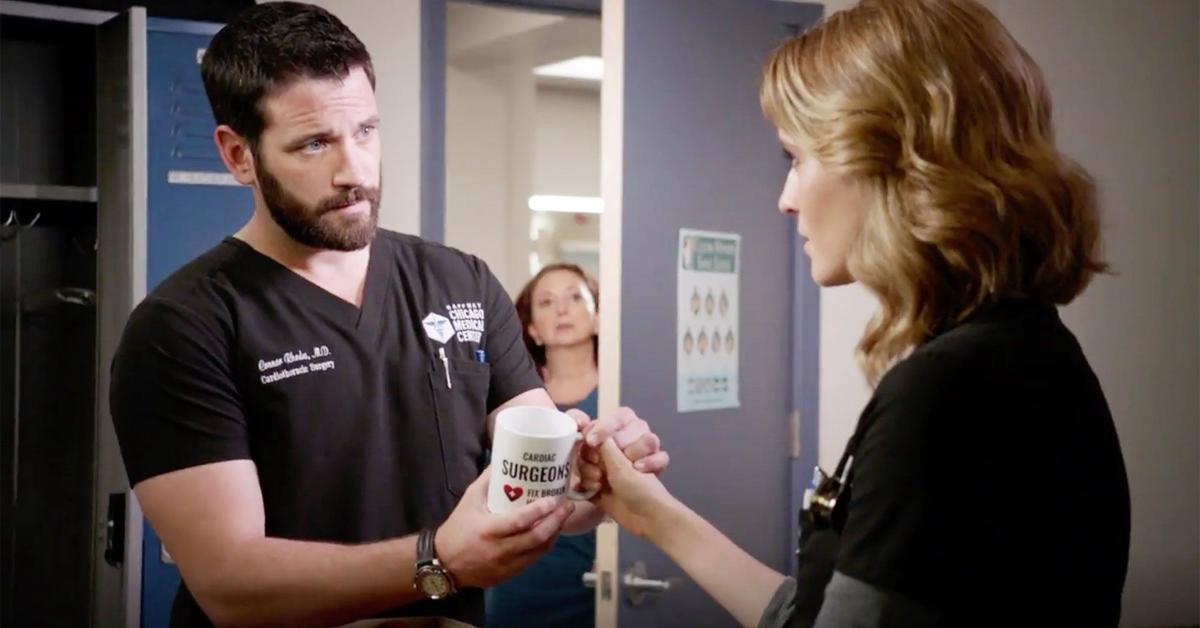 Additionally, Diane told the outlet: "We had talked about the end of these stories way back last year, and what we had to do in the premiere was kind of speed that up. From the get go, when we decided that Ava had a personality disorder, she was doing these terrible things. We knew she was not going to come to a good end."
Article continues below advertisement
Colin Donnell talks leaving Chicago Med and Connor's ending.
The 36-year-old actor told Us Weekly that he was "happy" with how his character's story ended. "He left on his own terms, which I thought was really lovely for the character and for me personally," he said.
Though he was surprised by the news of being cut from the series, he understands that's how show business works. "I can't say anything negative. They let me know that they were going to move in a new direction and I went, 'Thanks for an awesome four years.'"
Article continues below advertisement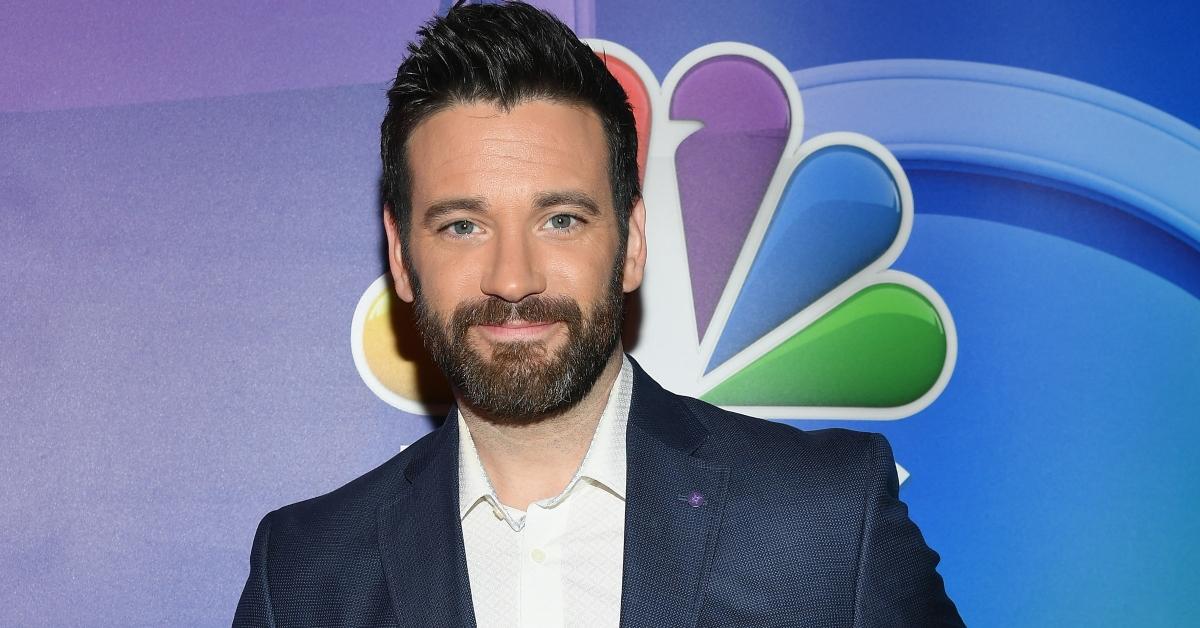 As for if his character will ever return to the NBC series, he's hopeful for the future. "I would love to go back," he told Us. "I would love to pop in here and there, and I sort of have a history of doing that now on shows! I'm really very happy and thankful to them that they gave me the exit that they did so that the door is open for the future."
Showrunners Diane and Andrew also welcomed the idea of Connor's possible return to Chicago Med. "Sure! Absolutely. We're very very fond of the actor, of Colin, and think he's great. So yeah!" she told Cinema Blend. Andrew added: "We'd welcome him back."
Catch new episodes of Chicago Med on Wednesdays at 8 p.m. ET on NBC.