"The Korean Zombie" Earned His Nickname From His Exciting Fighting Style
Why is Chan Sung Jung called "The Korean Zombie"? Well, if you've seen any of his early fights, then you'll know exactly why.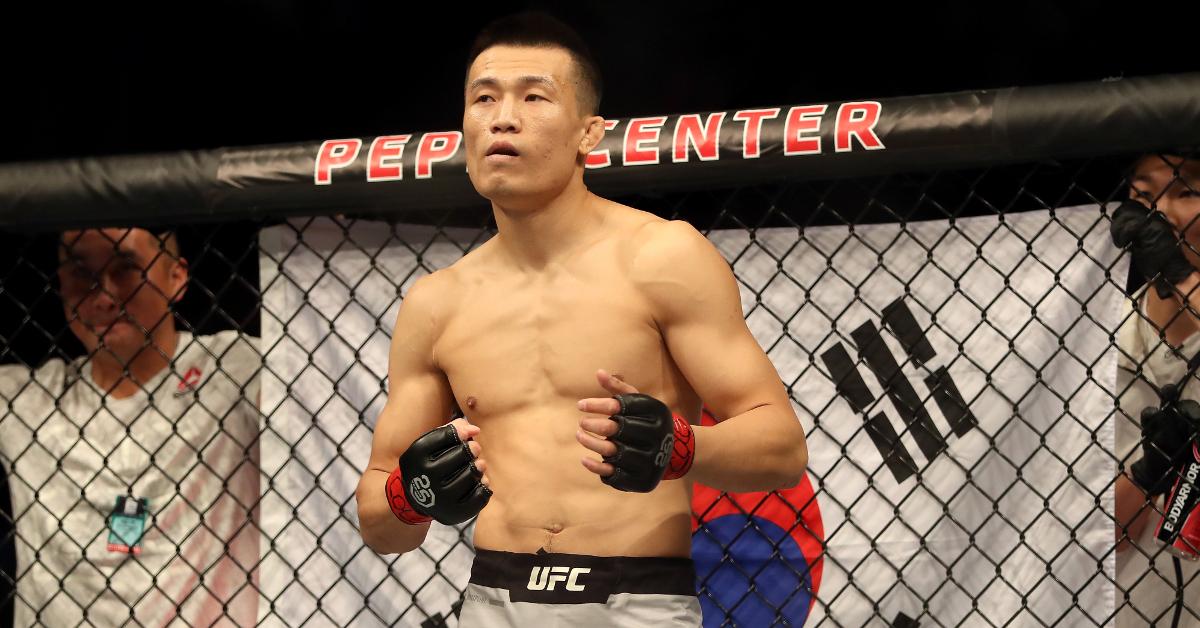 There are some mixed martial arts fighters that have some pretty confusing nicknames that need a little bit of explaining to fully understand. Like where Rich Franklin got his "Ace" moniker (hint: it's because he kinda looks like Jim Carrey and people conflated him with Ace Ventura).
Article continues below advertisement
Then there are other fighters who, upon watching them scrap, have monikers that fit completely, like why Chan Sung Jung is called "The Korean Zombie."
So why is Chan called "The Korean Zombie?"
If you've ever watched any of Chan's early MMA bouts then one thing was immediately clear, he was the kind of pugilist who moved forward no matter what was going on. Seriously, anything.
You could punch and kick the guy in the face, hit him with your hardest shots, and for the most part, he would never falter. And even if he did manage to get knocked down he'd come right back up and ready to throw bombs at your face.
Article continues below advertisement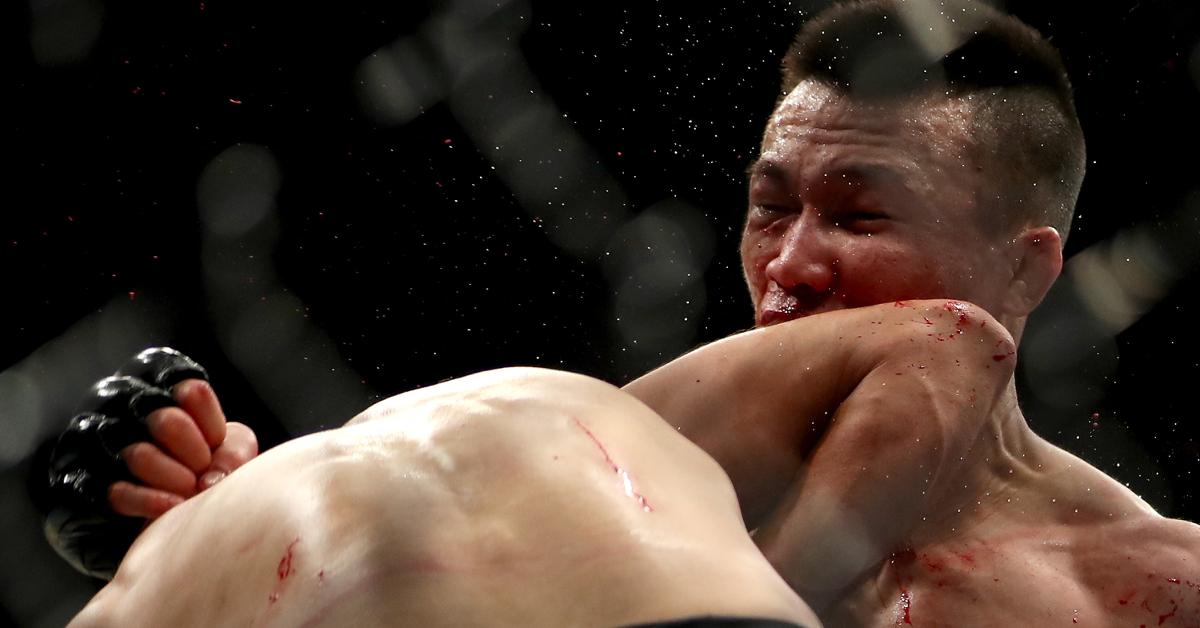 In fact, his scrap against Leonard Garcia, which was contested on March 26, 2011, was a ridiculously close affair that saw the two 145lb-ers smash each other in the face for three consecutive rounds and never showing any signs of quit.
Even though this fight is nearly a decade old as of this writing, it's still a bout that MMA fans remember fondly.
Article continues below advertisement
Not for its technical prowess, but mainly because it looked like a scene out of a Rocky film: there was zero defense and just straight-up swinging for the fences in an attempt to knock each other out. Both men were beaten to a pulp, but they were both still standing at the end of it all.
Interestingly enough, shortly after that fight, Chan's MMA career was put on hold as he had to serve in the military, a mandatory rule in his native country of South Korea.
Article continues below advertisement
But he was clearly training the entire time and had one goal on his mind: become a better martial artist, and he did.
While he relied on his iron chin and heavy hands for his first crop of fights, after he returned to the UFC he seemed to be a completely different fighter and one that fans were excited to see back inside the cage.
"The Korean Zombie" has a 21 and 5 record.
His most recent falter was to Yair Rodriguez who nailed him with a highlight-reel-out-of-nowhere-upwards-elbow-KO. Prior to that, he lost to Jose Aldo... and this was prime Aldo we're talking about before he lost in a devastatingly unceremonious fashion to Connor McGregor.
Article continues below advertisement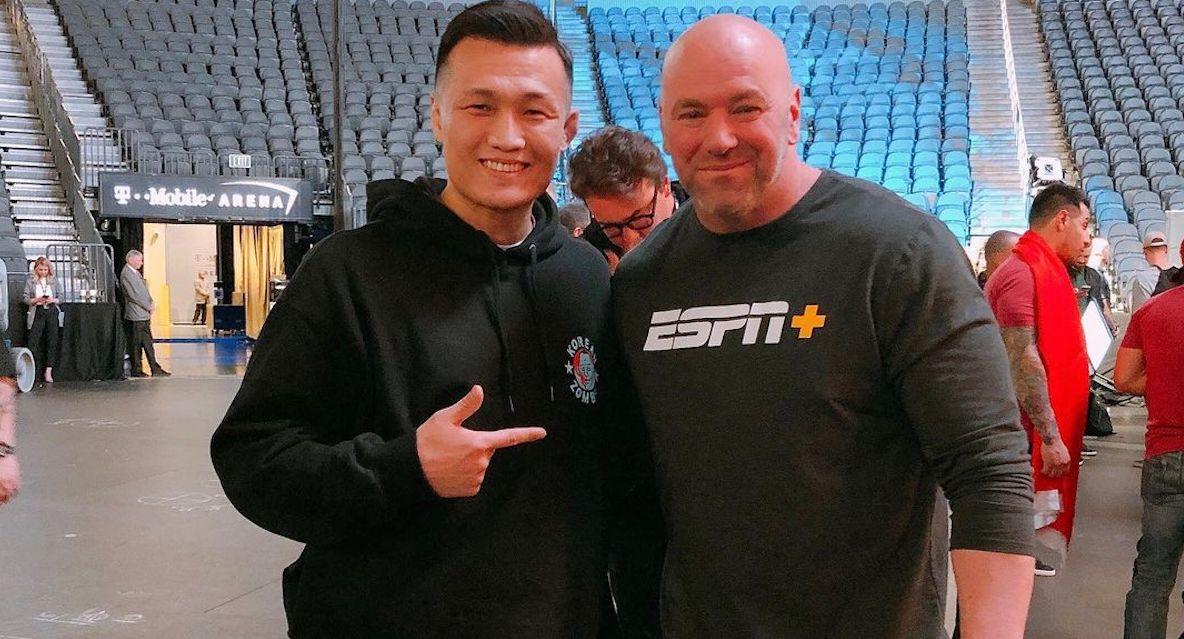 Chan also lost that slobberknocker to Leonard Garcia (although it was really anyone's fight) but he definitively won the rematch with a twister submission.
Article continues below advertisement
He also holds victories over Dustin Poirier, Frankie Edgar, and Renato Moicano. His two last bouts were against not only recognizable names but pretty stalwart fighters in the UFC's super-stacked featherweight division.
Both of these victories were via TKO and he showcased not only his trademark ability to constantly move forward, but he's combined it with a scary precision and technical acumen that's put the rest of the brawlers in his weight class on notice.
Brian Ortega shaved his hair off prior to his bout with "The Korean Zombie."
Brian was fast-becoming the UFC's favorite fighter to rule the featherweight division: he's a heck of a combatant with an all-around game who can be competitive either standing up or grappling. On top of that he's well-spoken, good looking, and a positive role model, and many thought he'd give Max Holloway trouble when the two squared up.
Article continues below advertisement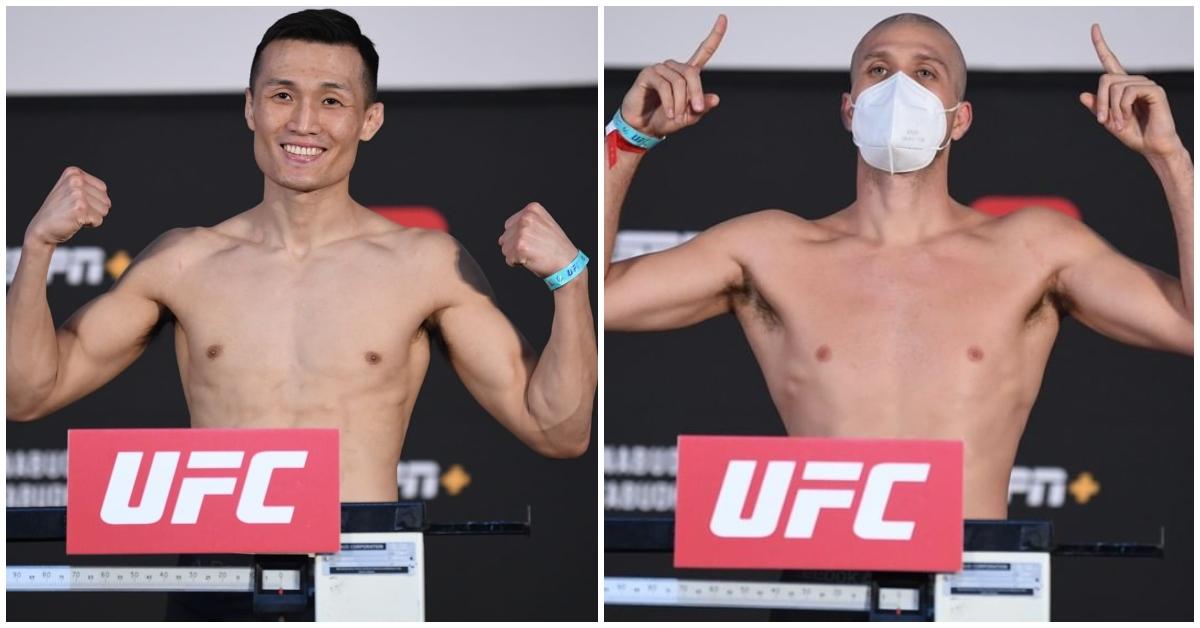 But he didn't — he was completely dominated on the feet by the Hawaiian fighter for five rounds and hasn't competed since. His last fight before his match against Chan Sung Jung was on December, 8 2018, so fans haven't seen him in action for a long time.
Which is why they were shocked to see his traditional long locks shaved from his head at the weigh-ins.
Article continues below advertisement
Brian donated his hair to the Locks of Love for children who are undergoing chemotherapy. Brian also made headlines recently when he got in a strange beef with Chan's manager, Jay Park who's also a K-Pop star, that culminated in the featherweight contender slapping him in the face.
Brian, in a now-deleted video, didn't apologize for the smack, stating that Jay was generating smack talk on Chan's behalf and stating that Brian "dodged" the fight.
Jay denies ever drumming up smack talk against Brian and added that it's not a good look nor does it make Brian look "tough" for smacking him as Brian's 40 pounds heavier than he is.
Let's leave the fighting to the professionals.