Instagram Wants to Keep You (Even More) Glued to Your Phone With Suggested Posts
An Instagram update adds suggested posts to the main feed — the better to keep you glued to your phone! And, of course, you can't turn them off.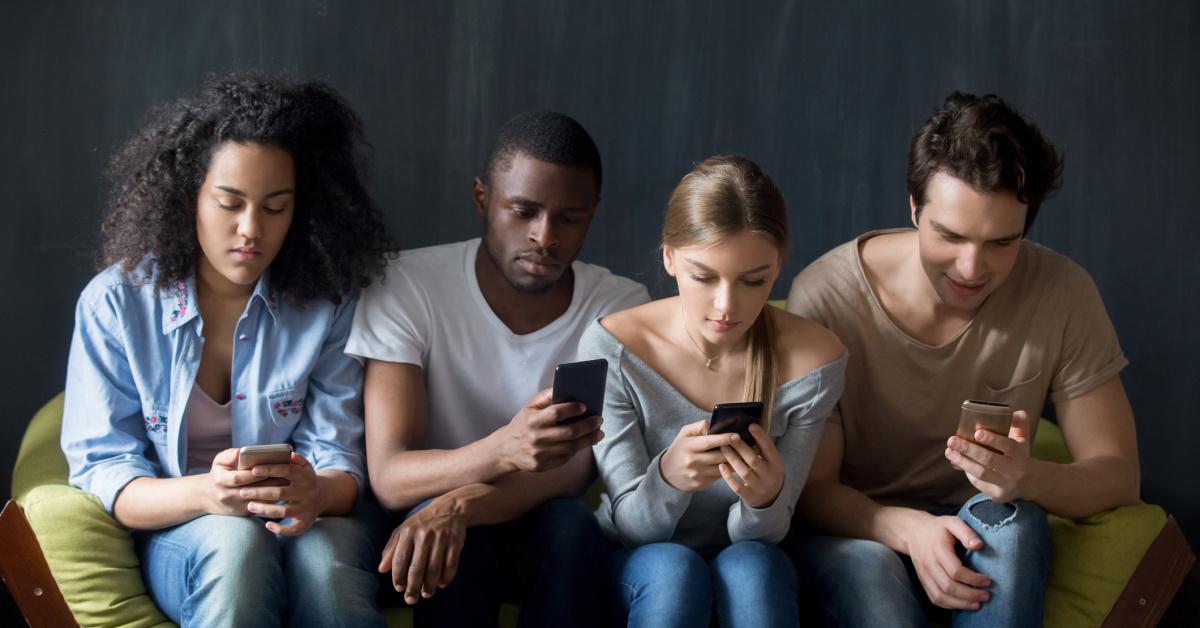 You may have noticed something a little wonky in your Instagram feed lately. As you scroll through pictures of your friends' cute outfits, cute babies, and cute loaves of sourdough bread, you might suddenly start seeing posts from people you don't follow. How can that be?
Article continues below advertisement
Instagram has officially started showing "suggested posts" in the main feed. As you might expect, people aren't exactly thrilled with this development. Why did Instagram suddenly start doing this, though? Here's what we know.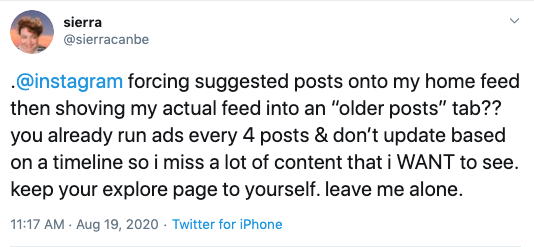 Article continues below advertisement
Why is Instagram showing suggested posts?
It seems as though the suggested posts started showing up in people's main feeds after the most recent Instagram update. Clearly, that indicates that the suggested post thing was totally intentional on Instagram's part. But why would Instagram want you to see posts from people you don't actually follow?
You could say it's because Instagram wants to enrich your browsing experience and expose you to things it thinks you will like. That's certainly one way to spin it, but the truth is that Instagram just wants to keep your eyes on the feed — that's where you see all the ads, after all.
Article continues below advertisement
In the past, you might have reached the "You're all caught up!" message after scrolling through your feed, then closed the app (or refreshed it a couple of times and then closed the app). But now, Instagram has decided to show you additional posts that you may find interesting — there's no need to close the app! Ever!
Article continues below advertisement
Judging by the reactions on social media, it seems as though people definitely do not like this particular update. We already had the Explore Page to find new content, and most of us spend more time than on the app than we wish we did — was it really necessary to add more content to the main feed?
In an interview with The Verge, Julian Gutman (head of product at Instagram Home) said that suggested posts aren't intended to keep people glued to their phones. "[T]his really came from a vision a couple years ago around people really seeing [the] feed as a place for their interests," he said. "[W]e just want to make it really easy for people to see that [relevant content] when they get to the end of their feed. That's really the motivation here, make it easier for you to go deeper on your interest."
Article continues below advertisement
And yeah, sure, the suggested posts probably are things that you'll find interesting. That's the (slightly terrifying) beauty of machine learning and algorithms. Still, with endless suggested posts, the onus is now on individual users to decide when they've had enough scroll-through-the-feed time, and humans are kind of notoriously bad at making that call.
Article continues below advertisement
Is it possible to turn off suggested posts on Instagram?
Naturally, some people want the option to turn off this new Instagram feature. Unfortunately, you cannot. According to Instagram's Help Page, "you won't be able to hide Suggested Posts." Cool. For now, the only thing you can do is tap the three dots in the upper right-hand corner of each individual post, then tap "Not Interested" so you won't see that particular post again.
That doesn't really solve the problem, but it does send a message. There's also a chance that if enough people hide enough posts (and continue railing against suggested posts online, Instagram might give us the option to get rid of them. Maybe. Someday.