Is Jimmy Johnson Not on Fox's NFL Sunday Programming? Here's What We Know
NFL fans want to know why legendary coach Jimmy Johnson isn't commentating on Sunday night football games. Is he all right?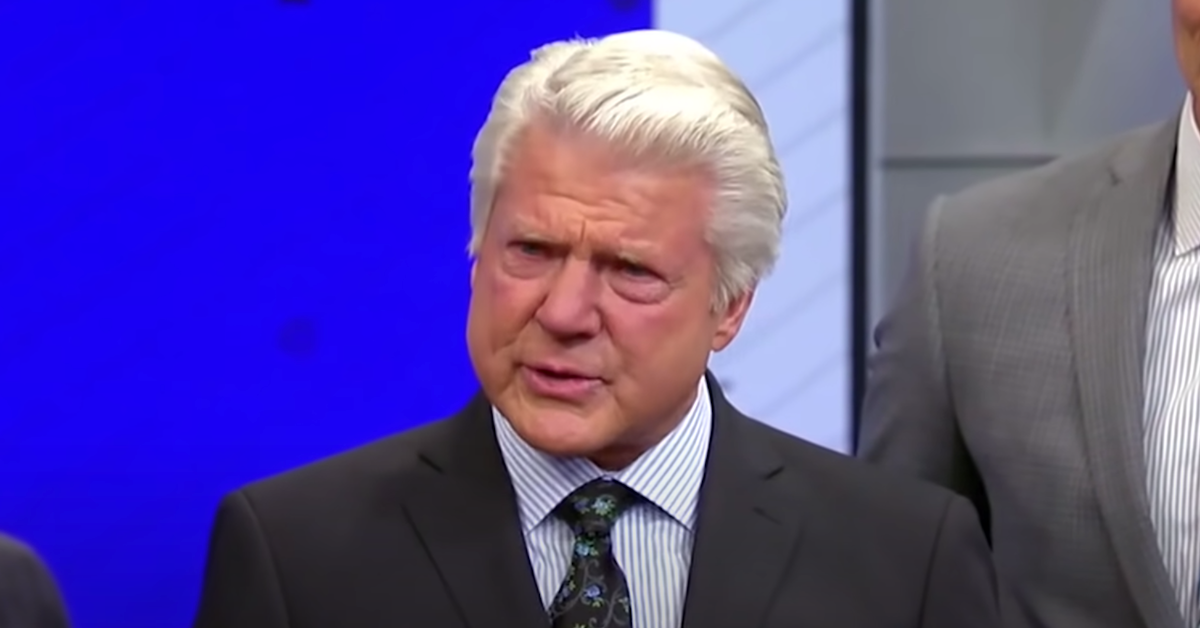 It's been said that the Dallas Cowboys are America's football team. While I think the New England Patriots would have something to say about that, the Texas-based football squad is one of the most recognizable franchises in the history of the sport with a rabid fanbase that spans several states. And while there have been a lot of great coaches for the Cowboys, one of club's most celebrated is Jimmy Johnson. Speaking of J.J., why is he not on Fox's NFL Sunday ticket commentating?
Article continues below advertisement
Why is Jimmy Johnson not taking up mic duties for Sunday NFL games on Fox?
The coach turned on-air analyst said in a statement to the Dallas Morning News that he "requested to but back on ... time rather than to retire." In an email with the outlet, Jimmy wrote, "I'm under contract this year and next but have told Fox that I'm taking it year-to-year."
And while Jimmy has a mane of silver grey hair and has been around the game of pigskin for seemingly forever, it's easy to forget his age.
He was born on July 16, 1943, making him 77 years old as of this writing. And while you'd never know it by looking at him, the former coaching icon wants to get some time away from the TV cameras. That might have to do with his tan, or with the fact that he's about as passionate as a human could possibly be for the game of football.
Article continues below advertisement
Jimmy Johnson's coaching career was a redoubtable one.
It's easy to forget that the man actually joined Fox's ranks in 2002 to become a part of their studio team. Recently, fans may have noticed that sometimes he'll come on camera to provide commentary while other days he's mostly just enjoying the semi-retired life.
Prior to providing expert insight into America's national past-time (suck it, baseball), Jimmy won two Super Bowls with the Cowboys and managed to secure a National Championship with the University of Miami.
Article continues below advertisement
Johnson said his new schedule of appearing during the show's Sunday pre-game show gives him the opportunity to "return home Sunday night," so he can enjoy some personal time.
Johnson currently resides in the Florida Keys, specifically Tavernier, Fla. He and his wife Rhonda, who have been married for 19 years, share a beautiful home that's right on the beach.
Article continues below advertisement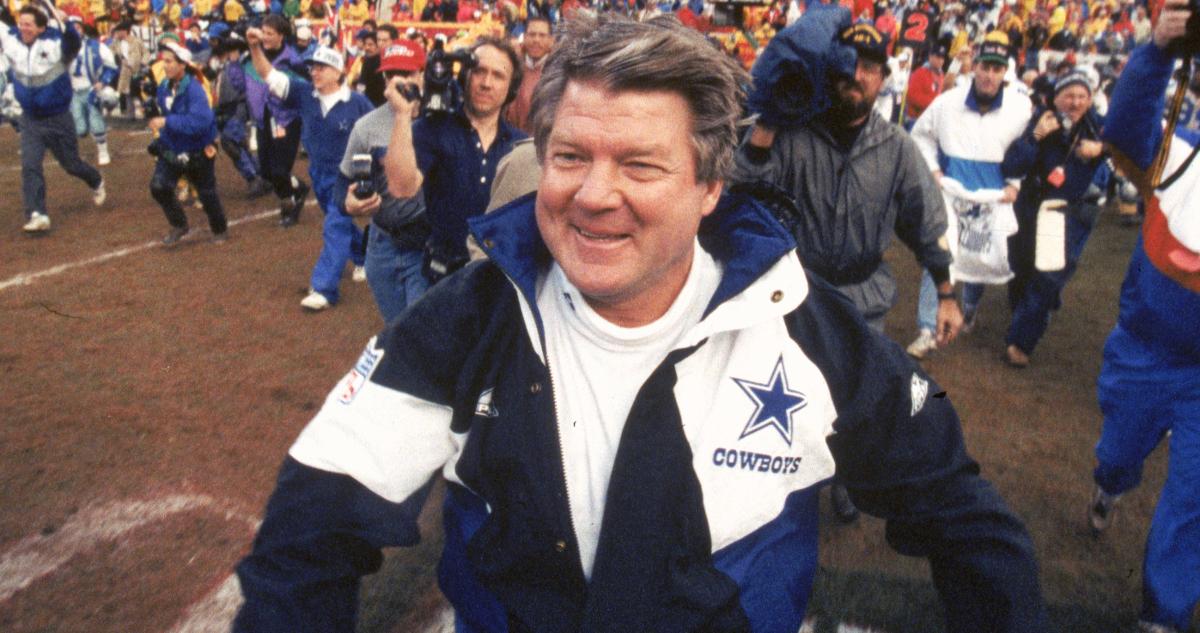 Johnson doesn't just commentate on TV, he owns two restaurants.
Johnson isn't just soaking up the rays and pounding Coronas when he's home, either. In addition to the Big Chill in Key Largo, he owns a restaurant/bar called Three Rings.
So there are plenty of reasons for him to want to stay behind in Florida, and he's spending even more time at home after the COVID-19 outbreak.
Article continues below advertisement
Jimmy Johnson announced that instead of traveling to Hollywood to shoot his segments for Fox, he would instead stay at home and announce remotely as he was at high-risk for contracting the coronavirus when the pandemic first hit.
He broke the news on Twitter:
Article continues below advertisement
Johnson was actually a part of Fox NFL Sunday since it began in 1994 after he left the Cowboys and Barry Switzer took his place. He left the show in 1996 after he got back in the game to coach the Miami Dolphins in 1996, and then finally returned to TV in 2002.
He was slated for an NFL Hall of Fame induction this year, but COVID-19 threw a wrench in all of those plans, so he'll get his moment of HoF honors at a later date.