Emotional Funeral Scene Marks Max Gail's Last Appearance on 'General Hospital'
Why is Max Gail leaving 'General Hospital'? The 77-year-old actor played Mike Corbin, a character who was diagnosed with Alzheimer's disease.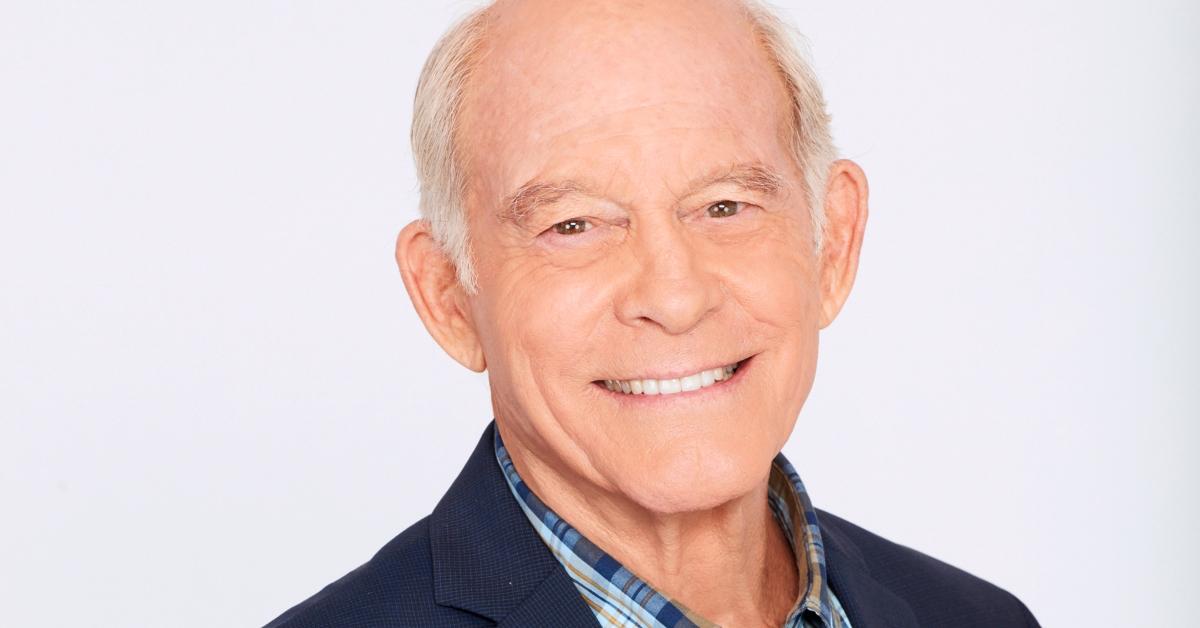 A recent episode of General Hospital captured one of the biggest traumas mobster Sonny Corinthos (Maurice Benard) will ever have to face. The Sept. 17, 2020 episode revolved around the tragic passing of his father, Mike Corbin.
The past few seasons explored Mike's battle with Alzheimer's disease, and his struggles to cope with the irreversible health condition. Nevertheless, it's likely that leaving the show posed a tough decision for Max Gail, the actor playing Mike.
Article continues below advertisement
Actor Max Gail made one of his last appearances on 'General Hospital' on the Oct. 8, 2020 episode.
Actor Max Gail was originally cast for a storyline that was supposed to unfold over the course of about two months.
Eager to revive Mike's character — who was played by the mightily talented Ron Hale up until the actor's retirement in 2010 — the creators of the show wanted to explore the later years of the recovering gambling addict.
Max was brought in to depict the next chapter in Mike's life.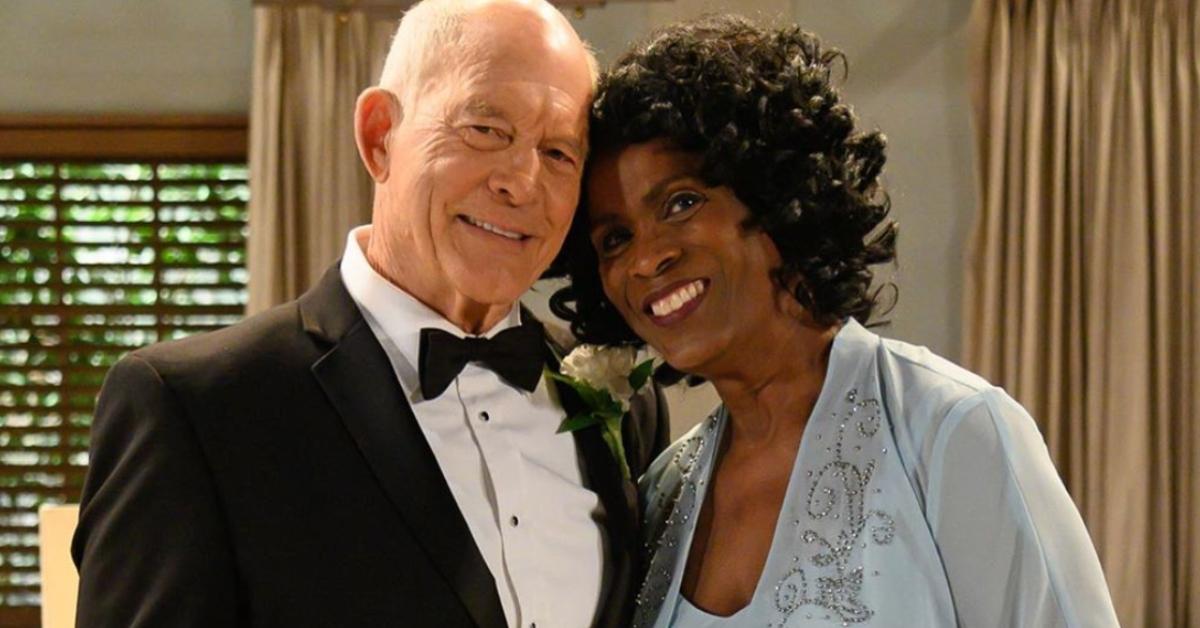 Article continues below advertisement
"I got a call to read for a recurring part they thought would last maybe two months," Max explained in a previous interview with Soap Hub.
"So I thought, first of all, it's been seven years and he's somebody who's gone through a significant life change," he said, before going on to add that "I know a lot of friends who have been through 12-step programs [...] You can become a different person and find out more who you really are. So, I just felt that we would be finding our own connection."
Fortunately for fans, Max stayed on the show for two years, delivering an impeccable portrayal of Mike as he made efforts to mend his relationship with Sonny while also trying to come to terms with the long-term implications of Alzheimer's disease.
Article continues below advertisement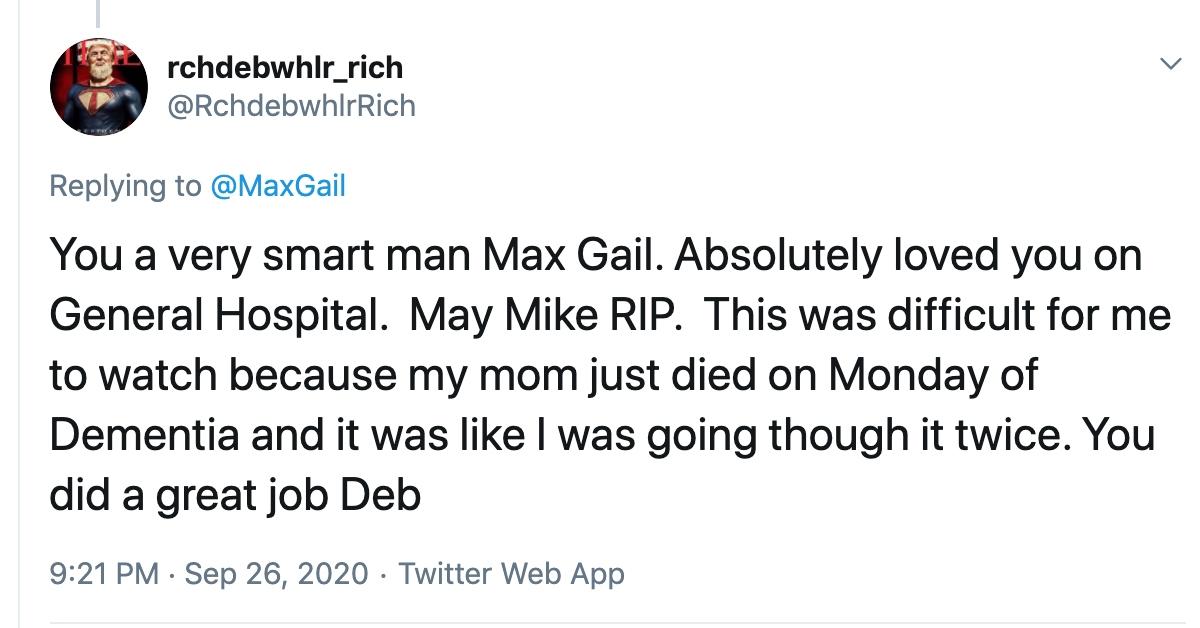 As the General Hospital episodes airing before the coronavirus (COVID-19) pandemic revealed, the character never really slowed down, regardless of the difficulties he had to face because of his health condition.
In fact, he has taken to pursue a romantic relationship with another patient diagnosed with Alzheimer's disease, Yvonne Godfrey (Janet Hubert), shortly after being admitted to a care home, Turning Woods.
Article continues below advertisement
'General Hospital' returned to the screen with new episodes on Aug. 3, 2020.
As one of the oldest actors on the show, 77-year-old Max likely had to take into account additional factors before agreeing to return to the set in the summer of 2020. Despite the social distancing regulations, testing, and other measures put in place, it's perhaps reasonable to hypothesize that working on set was riskier for him than his younger colleagues.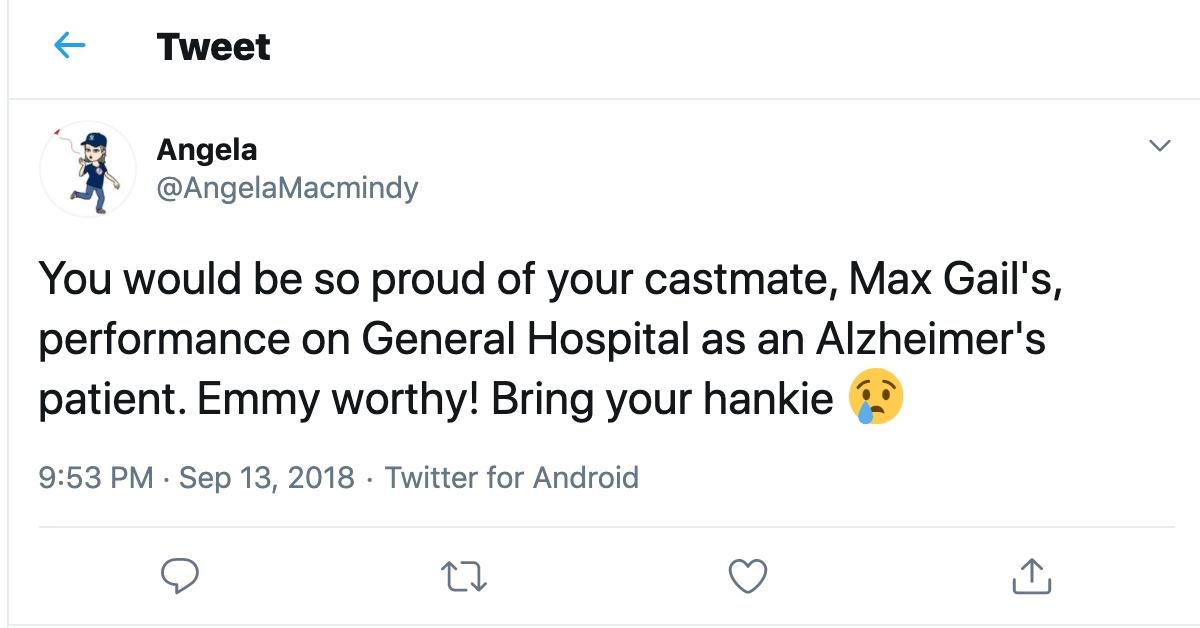 Article continues below advertisement
His character spent his last hours with his loved ones, including Josslyn (Eden McCoy), Jason (Steve Burton), Brook Lynn (Adrianne Leon), Sonny, and others. The episode airing on Oct. 8, 2020 revolved around Mike's funeral, showing the members of the family come together one last time to commemorate the memory of the much-beloved character.
Catch new episodes of General Hospital daily at 2 p.m. ET on ABC.