Fans Don't Understand Why 'Mayans M.C.' Is Ending With Season 5—What We Know
'Mayans M.C.' Season 5 is the last for the 'Sons of Anarchy' spinoff, and here's what's been reported about why the FX series is ending.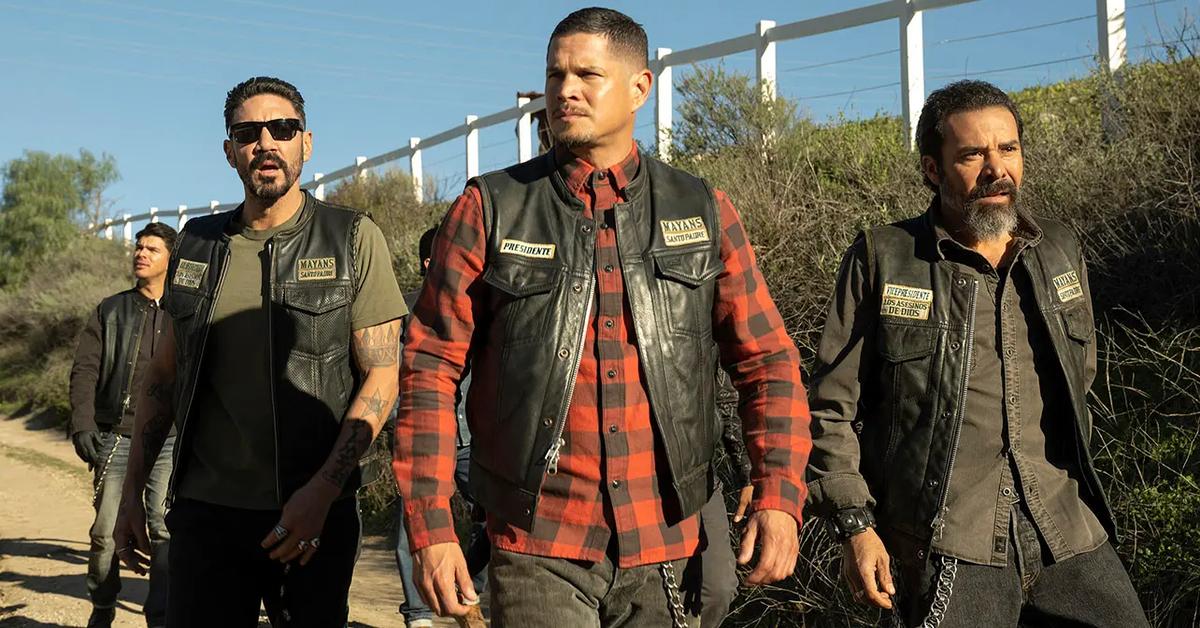 Mayans M.C. has been one of FX's most well-known shows for years, picking up the action-drama baton from its predecessor Sons of Anarchy and running with it. Audiences have embraced Ezekiel "E.Z." Reyes (played by J.D. Pardo) as he faces his own violent trials and tribulations within the titular motorcycle club, rising from prospect to power player.
Article continues below advertisement
The series returned for Season 5 in May 2022, but many viewers were thrown by commercials stating that it was also the final season. Why is Mayans M.C. ending with the fifth season? Here's what we know about the show's conclusion, and where viewers can stream episodes to get caught up before E.Z.'s story comes to a likely spectacular end.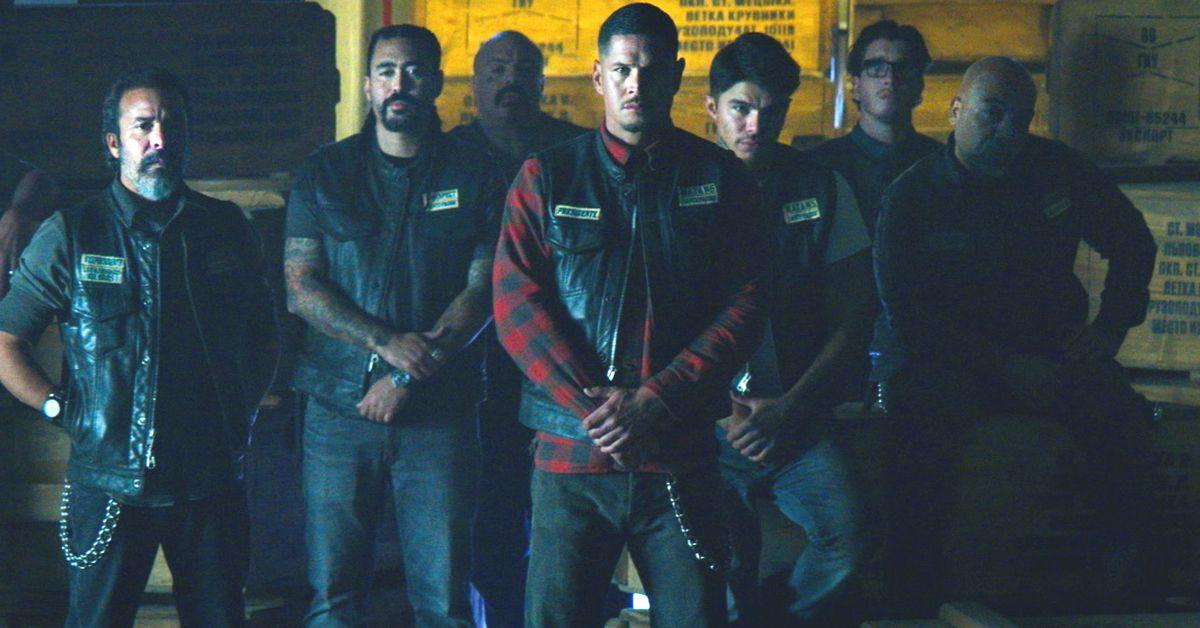 Article continues below advertisement
The ending of 'Mayans M.C.' is reportedly a network decision.
Mayans M.C. ending is not a surprise. The show's fate was revealed in January 2023 at the Television Critics Association Press Tour, with Variety reporting that FX Content and FX Productions chairman John Landgraf announcing that Season 5 had also become the last season.
The report didn't cite a specific reason for the change, but the fact that it was announced by the network suggests that it was a creative decision to let the show go out on its own terms—as opposed to being abruptly cancelled.
FX took a similar tack with its other noteworthy crime drama Snowfall, which ended in April 2023 after six seasons. When the John Singleton series was renewed for Season 6 in 2022, it was likewise announced that it would be the show's last season, and FX promoted it as such for all 10 episodes.
Back in April 2022, Mayans M.C. co-creator Elgin James revealed to Variety that he already knew how the motorcycle drama would end, so all signs point to that end simply having arrived.
Article continues below advertisement
"I was like, by the way, this is how it all ends," James said to the publication. "First, I told the actors, so they know. They know where this ends and the studio and the network are starting to get a sense of where it ends but we'll see if it's Season 5 or Season 15."
By concluding after Season 5, Mayans will have run two seasons less than Sons of Anarchy, but still have amassed 50 episodes.
Article continues below advertisement
Here's where to stream 'Mayans M.C.' before the series finale.
With only six Mayans M.C. episodes left, many viewers are looking to revisit the past five seasons, either to make sure they remember all the important details and characters ahead of the conclusion or just to savor the show that they've come to love so much. Luckily, it's easy to find how to stream Mayans M.C. online.
The complete series is available to watch on Hulu, which is also home to other FX favorites like Snowfall, Justified and The Americans.
The remaining episodes promise just as much confrontation as viewers would expect from the final season. FX's official description reveals that the June 14, 2023 episode is entitled "I Want Nothing But Death" and in that episode, there's "a fight to the death" between the Mayans and the Sons.
It wouldn't be a surprise to see several major characters die in the weeks to come; Sons of Anarchy killed off many of its leads along the way to its ending. But at least Mayans is apparently getting to go out the way it wants to—fitting for a series about characters who live by their own rules.
The Mayans M.C. series finale is expected to premiere on July 19, 2023.
Mayans M.C. airs Wednesdays at 10:00 p.m. on FX.