The 'Mulan' Remake Isn't the Childhood Classic You Might Be Anticipating
Why is 'Mulan' rated PG-13? The upcoming live-action Disney remake is much darker than the adorable cartoon you probably remember from the '90s.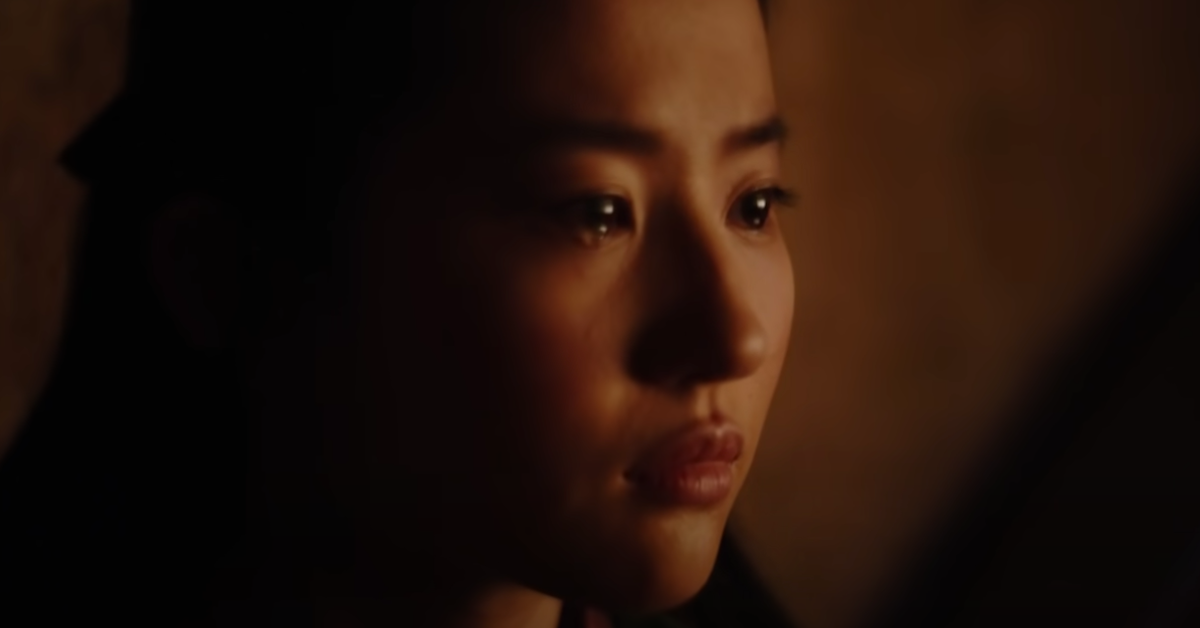 Disney's live-action remakes are notoriously darker than the original animated films. Maleficent, for example, brought Sleeping Beauty's villain to life in the most terrifying way possible, while the 2010 version of Alice in Wonderland was far more cynical than the trippy-yet-joyful Lewis Carroll original.
And it seems as though Mulan is no different.
Article continues below advertisement
So, why is Mulan rated PG-13? Disney's latest live-action creation still tells the tale of an aloof-yet-lovable teenage girl who joins the army to save her father, however, it won't be the colorful, musical movie your '90s heart fell in love with.
Keep reading for everything you need to know regarding the surprisingly adult rating.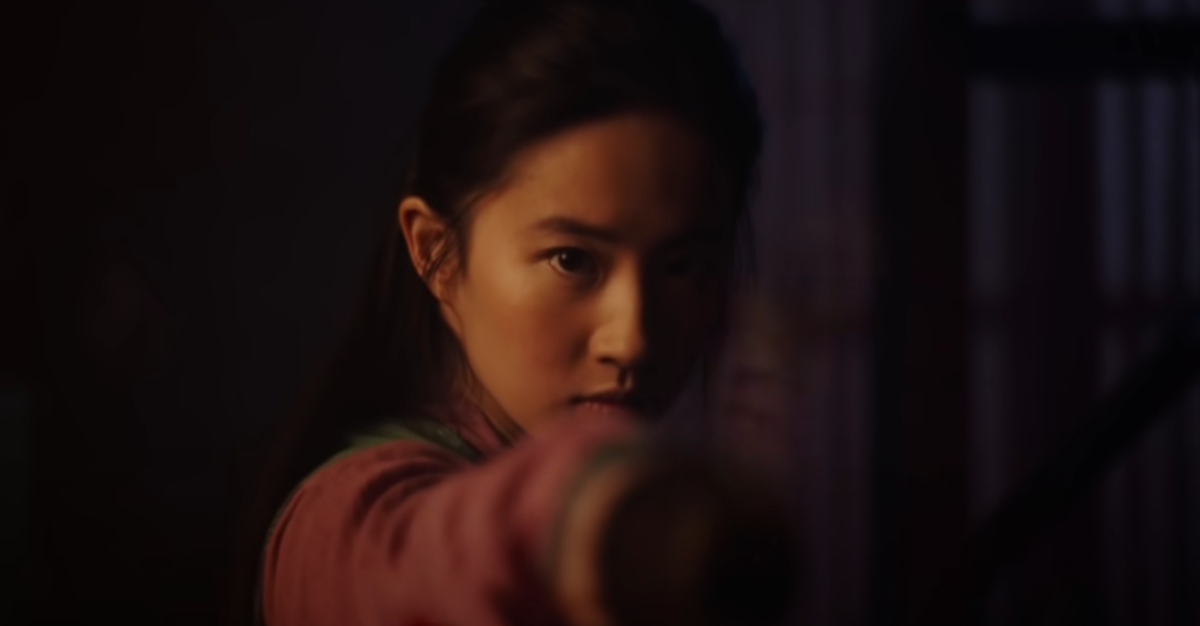 Article continues below advertisement
'Mulan's surprisingly PG-13 rating is largely due to the ending.
Apparently, a vast majority of the live-action Mulan remake is pretty appropriate for most audiences, but according to Decider, it was given the PG-13 rating because of the "twist ending," which shows some pretty intense fight scenes. There are also a few "sequences of violence," which you can tell from the trailer, as Mulan is seen holding a large sword, before it cuts to some pretty epic war scenes.
The movie doesn't, however, feature anything remotely sexual.
Apparently, this happens to be the first Disney live action remake to earn anything above a PG rating, however, it isn't the first Disney movie to earn a PG-13 rating. While it's rare that Disney goes above PG, according to Fandom, a few flicks, including Black Panther, a few of the Avengers movies, Star Wars: The Rise of Skywalker, the Pirates of the Carrbbean movies, and The New Mutants were PG-13 as well.
Article continues below advertisement
With that in mind, the Mulan remake might not be the best flick to bring your younger siblings to, but it could be a pretty awesome selection for a movie night viewing.
Article continues below advertisement
Is the 'Mulan' remake going to be a musical?
If you, too, hail from the '90s, you most likely grew up on Mulan's greatest hits, which included "Honor to Us All," I'll Make A Man Out Of You," and "Reflection." However, for younger generations that go to see the 2020 remake, that, unfortunately, will not be the case, as the live-action version will not be a musical.
Apparently, in lieu of singing, the 2020 remake will include songs that will be presented as instrumental versions. For example, during military training, you'll most likely hear an instrumental snippet of "I'll Make A Man Out Of You," and amid her travels, you might catch a sound byte of "A Girl Worth Fighting For."
There won't, however, be any musical numbers.
Article continues below advertisement
Likewise, Mushu the dragon won't even be a character in the new movie either. As expected, fans are obviously devastated that the beloved magical character, originally played by Eddie Murphy, might not be making an epic comeback, to awaken the spirits and guide Mulan through her epic, life-changing journey.
The 2020 iteration of Mulan is certainly going to be different from the 1998 Disney classic, but we're psyched nonetheless. Stream Mulan on Disney+ now.