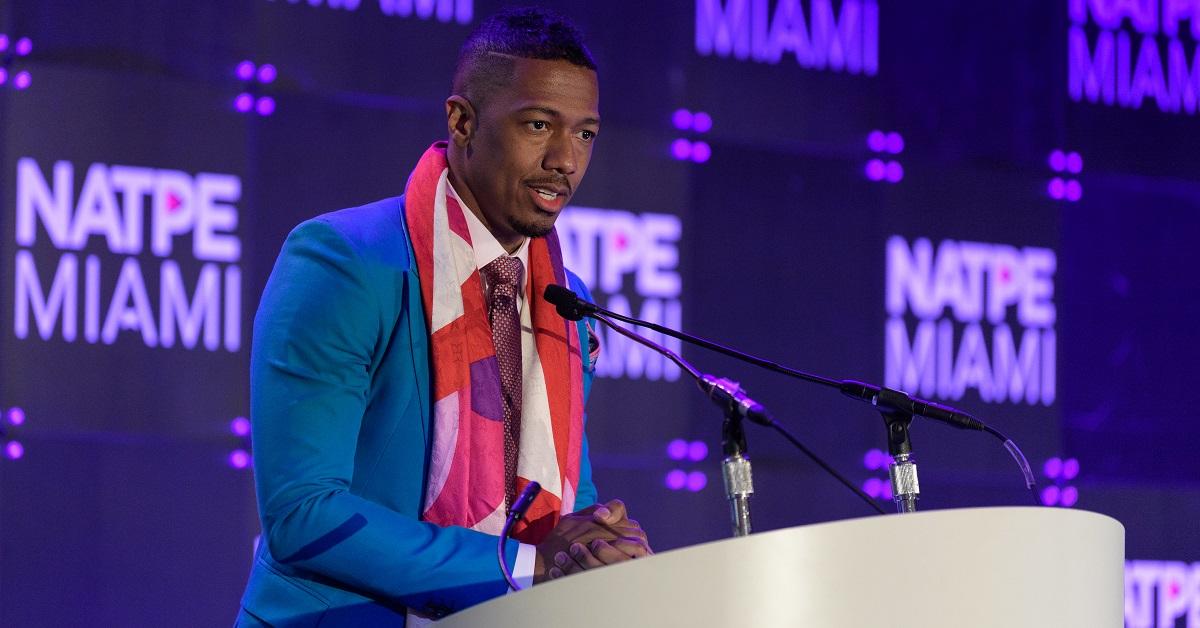 Nick Cannon Is Planning a $1.5 Billion Lawsuit Against Viacom Over 'Wild N' Out'
It looks like Nick Cannon isn't going to take his firing lying down. Cannon was dropped by ViacomCBS in July 2020 after making anti-Semitic comments. Now, the mogul is planning to take the company to court over compensation from his show Wild N' Out, which he has been demanding since he was fired. According to The Shade Room, Cannon is planning to sue Viacom for a whopping $1.5 billion.
Article continues below advertisement
Nick Cannon believes 'Wild N' Out' belongs to him.
"It is just that simple, Wild 'N Out belongs to Nick!" his team told The Shade Room. "The show was created by Nick Cannon with his idea and original thought. Wild'N Out has brought billions of dollars in revenue to Viacom since 2015. And Nick deserves and has earned everything it is worth."
Article continues below advertisement
The statement also cited Cannon's work providing young Black people with job opportunities through the show. "From the platforms he provides for other entertainers, the jobs he creates for Black youth, the time he gives to mentoring incarcerated men and women, to the money he gives back and puts into communities, homelessness, and people less fortunate," Cannon has always been generous, it continued.
Who actually owns 'Wild N' Out'?
Although it's still something of an open question, typically, the network that picks up a show also owns the rights to it. That may also explain why Cannon is suing for monetary compensation instead of the rights to the show itself. If he actually wins the lawsuit, he plans to donate the money to inner-city programs and communities in need. Since his initial anti-Semitic outburst on his podcast, Cannon has also taken steps to repair his reputation.
Article continues below advertisement
Nick Cannon has been on an apology tour.
In a follow-up episode of his podcast, Cannon discussed the way his statements had hurt the Jewish people with Rabbi Abraham Cooper. The two also discussed the dangers of anti-Semitic conspiracy theories, which Cannon had previously seemed to believe in.
"If Viacom believes in growth, equality, education, then Viacom will do what is right and pay Nick what they owe, and give him his $1.5 billion brand," his team told The Shade Room.
Article continues below advertisement
Cannon also made an appearance on a Jewish program where he was joined by Rabbi Noam Marans to discuss strategies for improving relations between the Black and Jewish communities.
"If my goal truly is to break down the walls and barriers amongst communities and bring us closer together, it truly is time to get rid of all of the things that divide us and utilize this moment," Cannon said during their conversation.
"I'll be that sacrificial lamb if I have to be that person that stands firm," he continued. "A lot of people may have been upset that I apologized, but I feel like that's what someone of true character is actually supposed to do when they hurt someone. And now, let's get through this process of truth and reconciliation."
As he seeks monetary compensation for his show, it seems Cannon has taken steps to show that he knows he made a mistake.