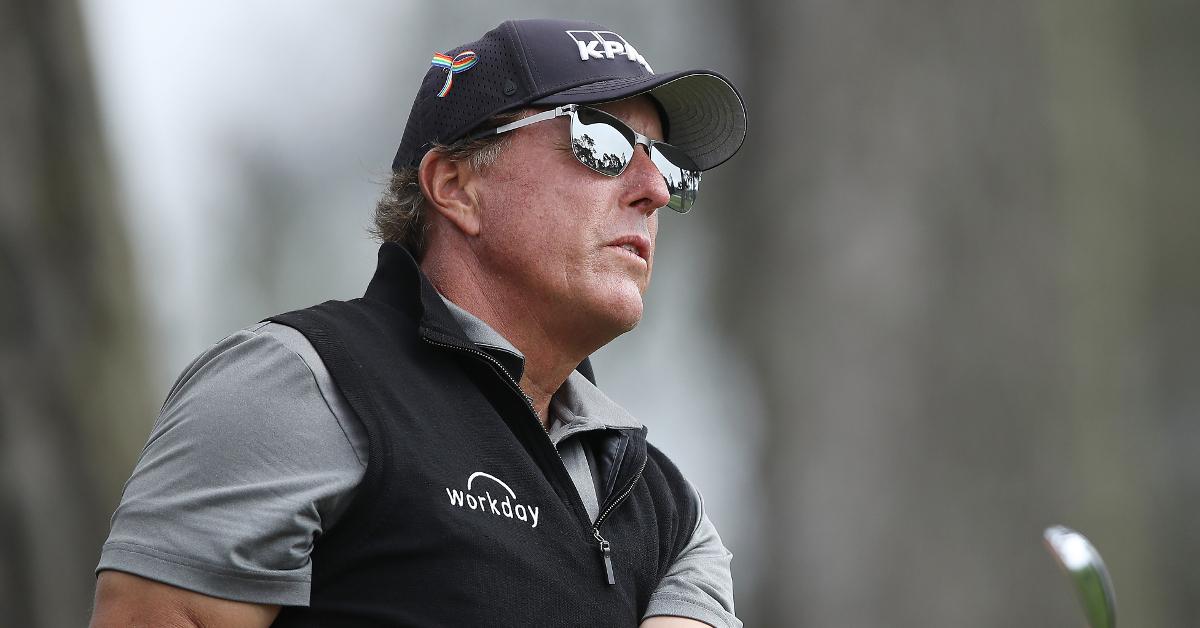 People Just Can't Stop Roasting Phil Mickelson's "State Trooper" Sunglasses
When you think of "badass" sports, golf probably isn't the first one that comes to mind. That honor is reserved for professional tough guys like cage fighters, pro-boxers, and kickboxers, then rugby and football players. Golf is probably about as "tough" as bowling, actually, strike that because bowlers at least throw around heavy balls. Which may be why so many people are questioning why Phil Mickelson is wearing such specific sunglasses all of a sudden.
Article continues below advertisement
Seriously, why is Phil Mickelson wearing sunglasses now?
Golf's played outdoors, usually on wide open courses that expose players to the sun. So it's normal for golfers to don a pair of shades to keep the sun out of their eyes while they smash little white spheres in the hopes of landing them into a hole in the ground. However, it's the type of sunglasses that Phil's wearing that has people questioning his fashion choices as of late.
Some fans of the sport, and Phil, have expressed their distaste in his choice of eyewear online, stating that he's trying to look like a "State Trooper." Others have likened Phil's eye adornments to when a "good guy" professional wrestler and fan favorite decides to "turn heel."
Fashion criticisms aside, other folks have noticed that Phil will wear the sunglasses regardless of the weather.
Article continues below advertisement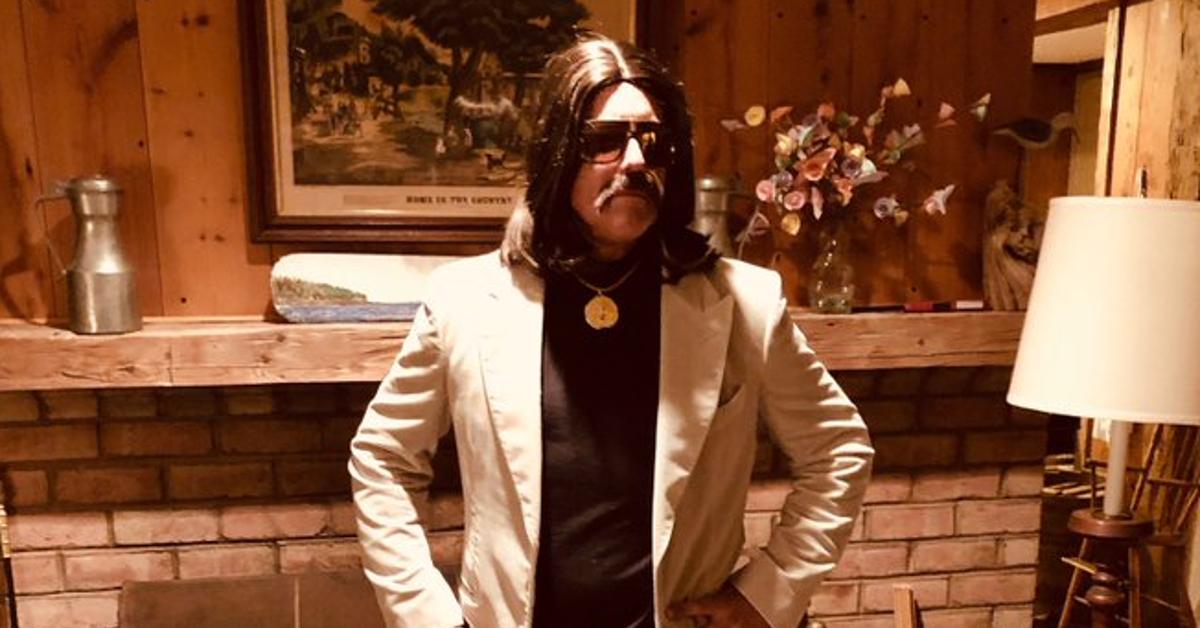 People have even likened them to Cartman's sunglasses on 'South Park.'
The irreverent Comedy Central series has had its fair share of iconic moments and catchphrases, and one that's persisted for years is Eric Cartman's "respect my authoritay!" line. This occurred when Eric assumed a state trooper persona, and he was rocking a pair of aviator sunglasses that, no matter where he was in South Park, reflected a desert backdrop.
Article continues below advertisement
Article continues below advertisement
Phil Mickelson's fans couldn't help but make the association with Cartman's shades and his newfound love for reflective sunglasses.
What's interesting, however, is that there doesn't seem to be any "deeper" reason as to why Phil keeps the shades on. Folks have often wondered why tech journalist Kara Swisher is always rocking aviators, and it turns out that the Recode founder suffers from minor photosensitivity.
Article continues below advertisement
This doesn't seem to be the case for Phil, as there aren't any major reports that point to any eye injuries or conditions that would necessitate him wearing a specific style of sunglasses. He has sustained injuries in the past: he's had two surgeries to repair sports hernias, and suffered a wrist injury in 2007. But there haven't been any reports of his eyes requiring any special care.
Article continues below advertisement
Phil Mickelson's Coffee for Wellness looks seriously healthy.
Some health experts will debate about the nutritional benefits of downing a cup of joe first thing in the morning, but it's difficult to argue that Phil Mickelson's trademark morning beverage isn't darn healthy. He's posted videos of his morning coffee routine and promises that a ready-made formula will be available to consumers soon.
You could also make it yourself, if you're so inclined. He's posted a video of it below:
Here's how to make Phil's Coffee for Wellness:
Collagen protein powder.
MCT powder.
Himalayan sea salt.
Cinnamon.
Manuka honey.
L-theanine amino acid.
Add all of this stuff to your coffee (however you like it made) and drink away. Would you be interested in trying it out? Or only if it comes with a pair of Phil's (in)famous sunglasses?