Here's Why 'Reservation Dogs' Is Ending on Hulu With Season 3
'Reservation Dogs' Season 3 will be the ending of the FX on Hulu comedy, but the reason why it's being cancelled isn't funny. Here's the scoop.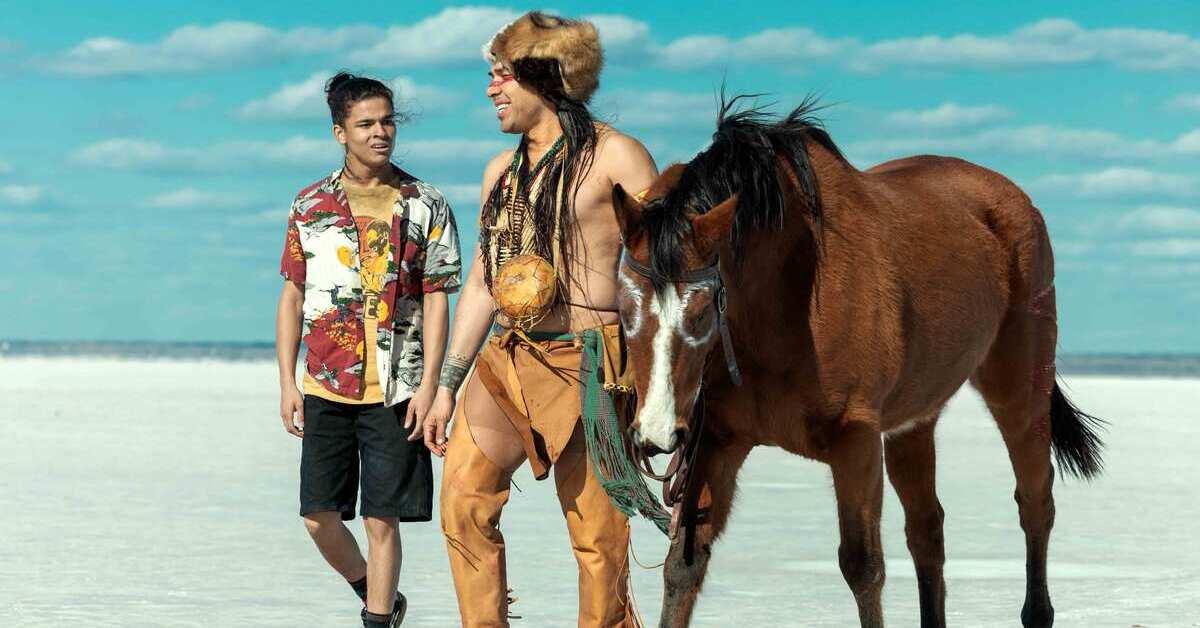 Fans of Hulu's critically acclaimed comedy Reservation Dogs are still heartbroken that Season 3 will be the final season. FX, which produces the series exclusively for Hulu, has announced that the series following a group of indigenous teenagers in Oklahoma is coming to an end. As is the case with most TV shows, audiences have since been asking why.
Article continues below advertisement
Did FX decide to cancel Reservation Dogs? Or is the show coming to an end for a different reason? Read on for why Reservation Dogs is ending and what has been said by the show's producers about the conclusion. While the series has brought a lot of laughs to audiences, the story behind its fate is actually very poignant.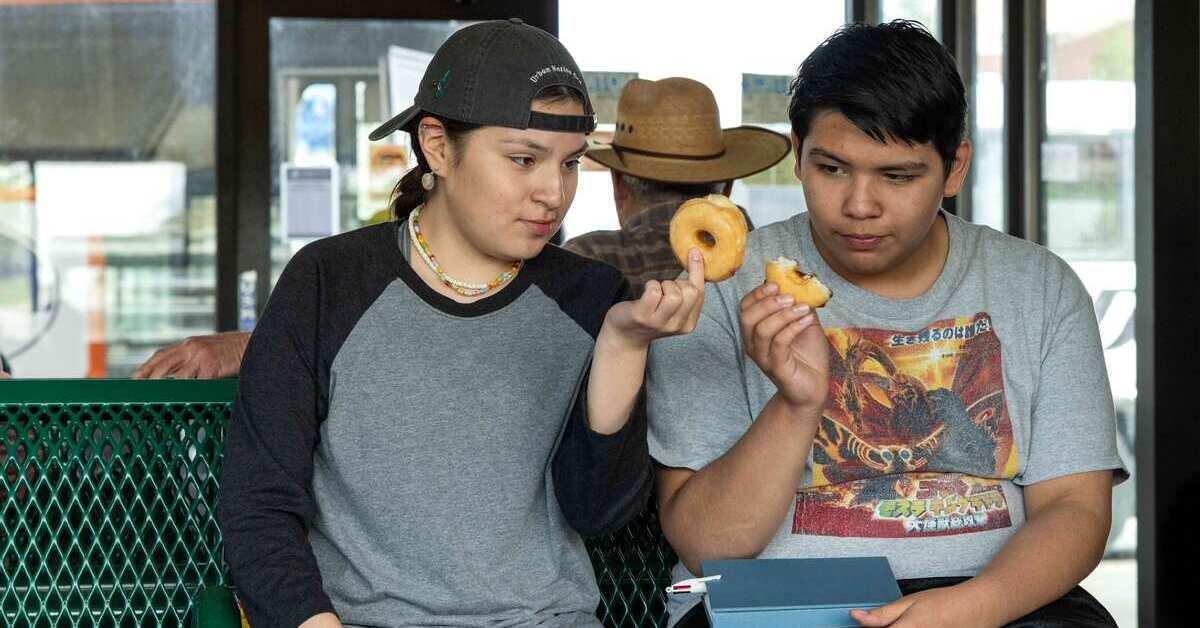 Article continues below advertisement
'Reservation Dogs' was not cancelled by FX or Hulu.
It's TV viewers' first instinct to blame the network or streaming service for a show's ending. Particularly since FX has also recently said goodbye to two other original series, Snowfall and Mayans M.C., it seems like that might be why Reservation Dogs isn't getting Season 4. But neither FX nor Hulu, which airs the show, decided to cancel the program.
Instead, the choice was made by series creators Sterlin Harjo and Taika Waititi.
In June 2023, Sterlin posted on Instagram that he and Taika decided the third season was the right place to conclude the series from a creative standpoint.
"I always knew what the end of this story would be, I just didn't know when it would arrive," Sterlin said (per Deadline). "As we continued to break stories and write scripts this season, it became clear to the producers, Taika, and me that the season three finale is the perfect series finale."
Article continues below advertisement
FX subsequently issued a press release in response, saying in part, "We support Sterlin and Taika's decision to end the series in a way that will cement its legacy.
"We, along with our partners at Hulu, are forever grateful to the producers, writers, directors, cast, crew, and the Native land and communities in eastern Oklahoma who collaborated to make this masterpiece."
It's become rarer and rarer for a TV show to end on its own terms, so it's meaningful that Reservation Dogs gets to conclude the way that Sterlin wants it to. While viewers might be upset and want another network or streaming service to pick the show up, they can take solace in knowing that the characters are getting the proper farewell that they were always supposed to have.
Article continues below advertisement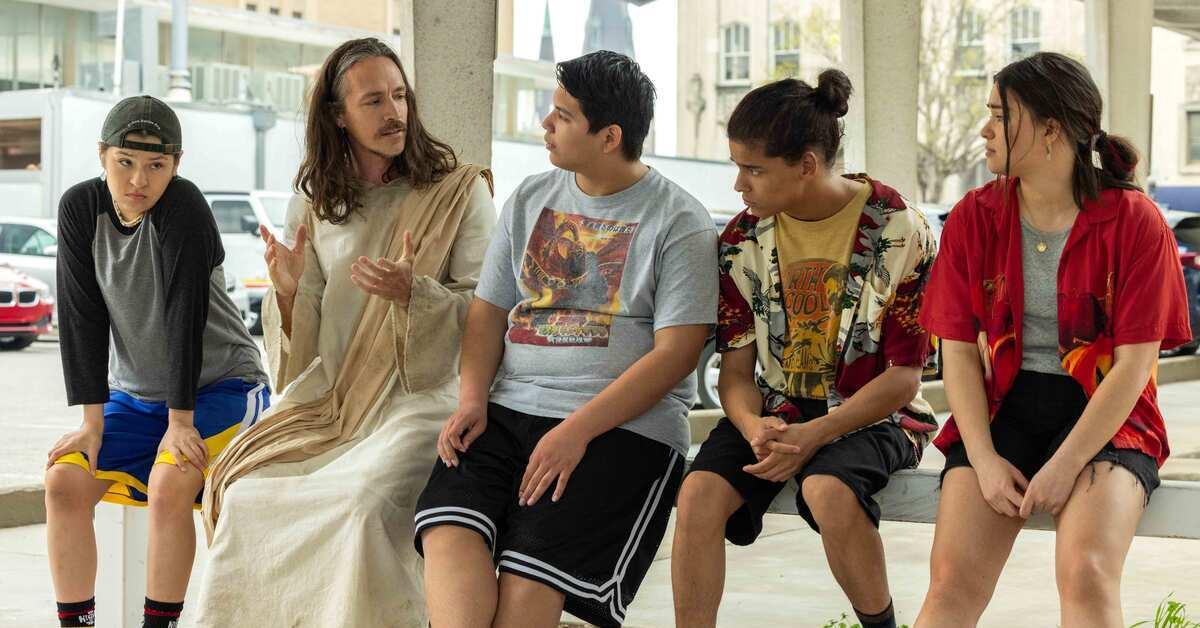 What's ahead in the final 'Reservation Dogs' Season 3 episodes?
There are eight episodes left in Reservation Dogs Season 3, with the series finale streaming on Hulu on Sept. 27, 2023. Luckily, FX has also revealed some details about the upcoming episodes through official synopses.
Season 3, Episode 3 is entitled "Deer Lady," and as that title indicates, it focuses on Kaniehtiio Horn's recurring character. The synopsis reads, "Deer Lady sees a glimpse of her past while helping Bear."
The following episode is called "Friday," and doesn't have anything to do with the movie series of the same name. Instead, it involves the Rez Dogs dealing with the fallout over their decision to go to California.
That means there's still plenty of adventure and drama ahead in the remainder of Season 3. While it might be the last season, Reservation Dogs isn't going out quietly.
Reservation Dogs streams Wednesdays on Hulu.