It's *Not* Always Sunny in Philadelphia When Episodes Get Banned
What are the 'It's Always Sunny in Philadelphia' banned episodes? 'IASIP' doesn't shy away from controversial jokes — how can we watch them?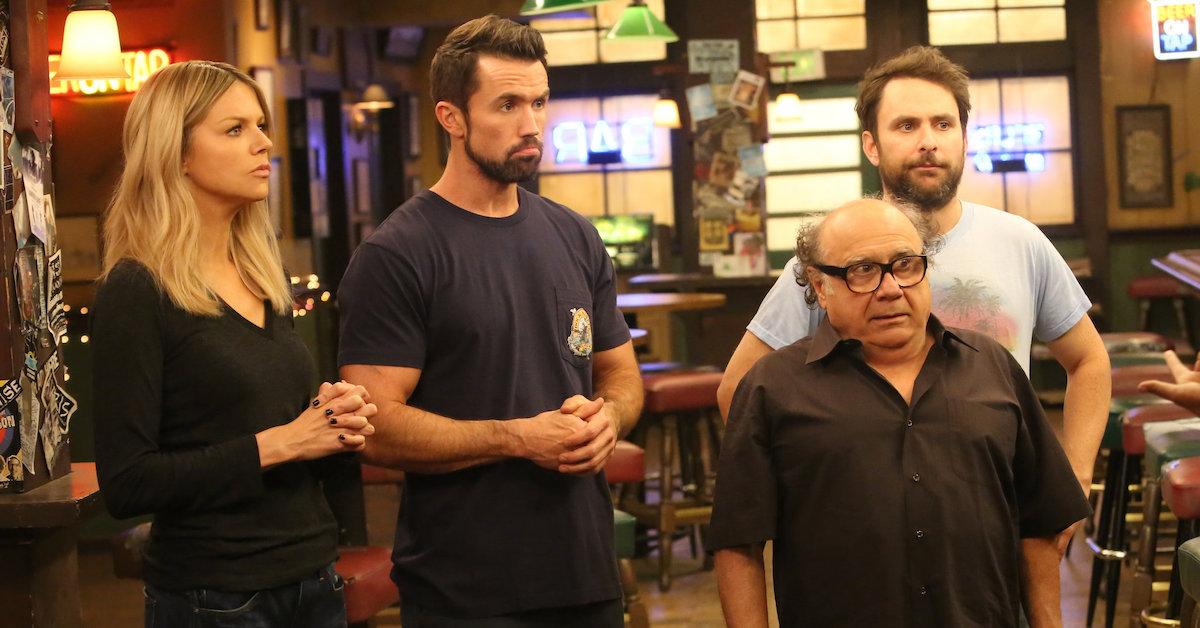 One television show we can count on to never die is It's Always Sunny in Philadelphia. Rob McElhenney, Charlie Day, and Glenn Howerton have said on their popular It's Always Sunny podcast that the show will not end as long as they are alive. But that also means the show's long history could lead to some *questionable* moments. So it's no surprise that specific episodes of the controversial comedy are banned.
Article continues below advertisement
It's Always Sunny in Philadelphia has never strayed from taking risks, which led to certain episode bans. While those episodes will always exist on DVD, in the editing room, and in the minds of longtime fans, Hulu has removed them from their platform. In some ways, banned episodes are a badge of honor—IASIP joins Seinfeld, Buffy the Vampire Slayer, South Park, and many more. So which episodes of IASIP are banned, and how can we watch them?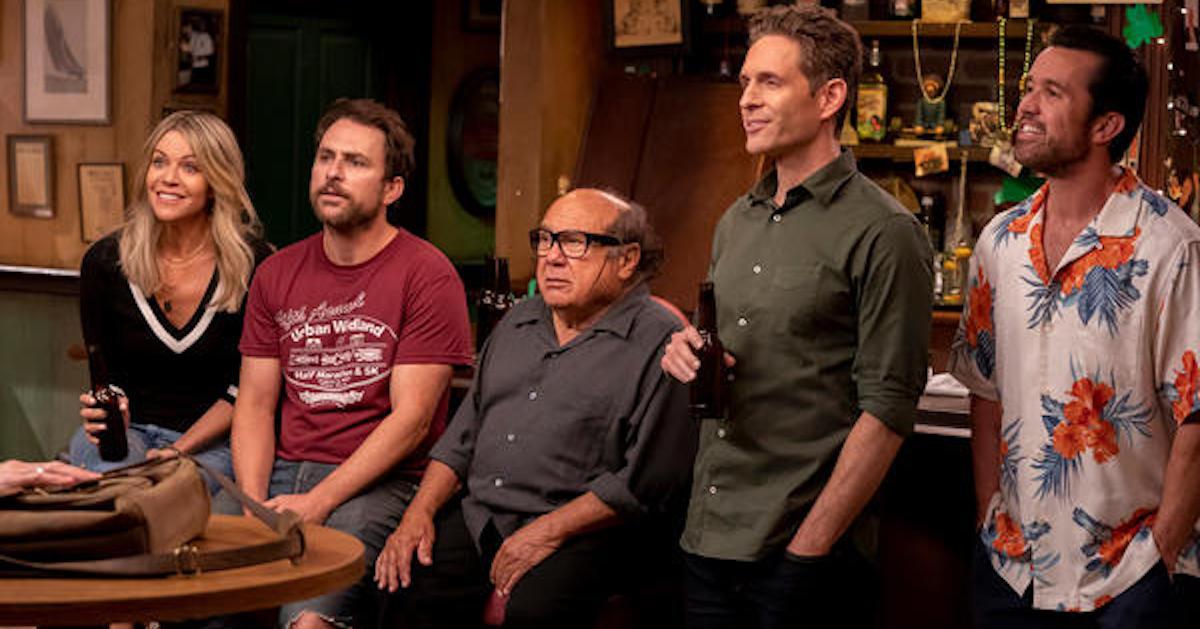 Article continues below advertisement
Most banned episodes of It's Always Sunny in Philadelphia are because of some form of blackface, although the network failed to ban two episodes in which the characters say the N-word. Throughout the series, our leading characters mock everyone while nearly raping and killing various other characters. There's even an unbanned episode called "Dee Dates a Retarded Person." So, in many ways, it seems a bit arbitrary to ban this group of episodes.
Banned 'IASIP' Episode #1 — Season 4, Episode 3, "America's Next Top Paddy's Billboard Model Contest"
In this episode, the gang looks for a model for the billboard Frank bought to advertise Paddy's. Obviously, Dee (Kaitlin Olson) and Dennis both want to model, and even Frank (Danny DeVito) throws his name in the hat, but of course, the gang cannot agree on anything. The episode is banned because of Dee's depiction of Martina Martinez and Taiwan Tammy when Charlie and Dee band together to try to make viral improv videos.
Article continues below advertisement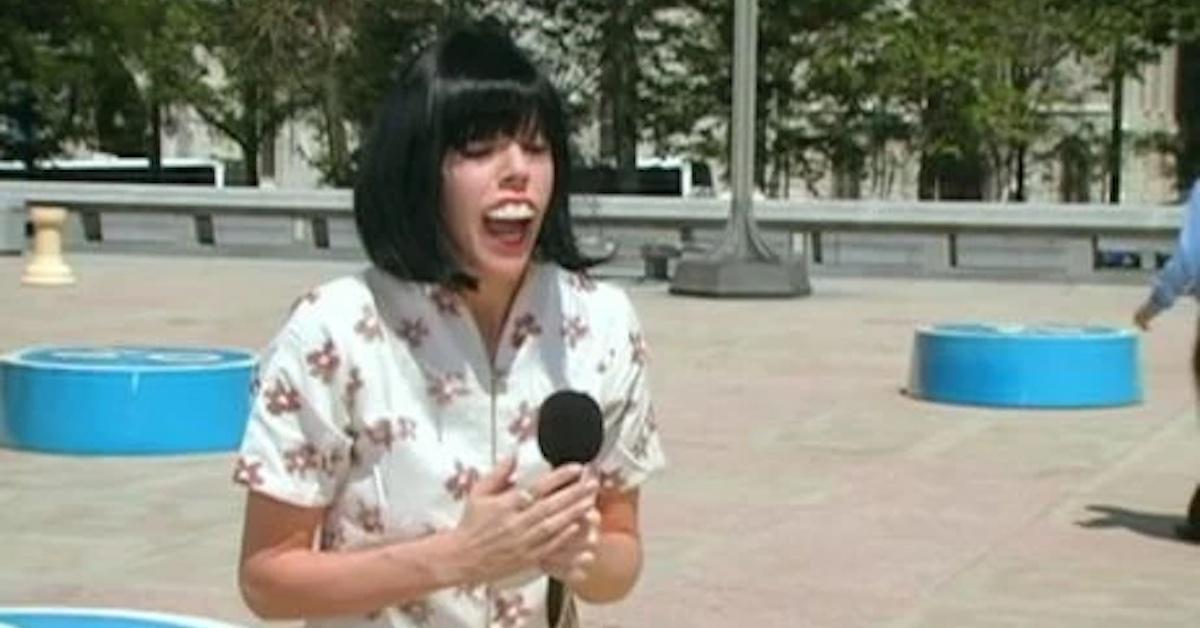 This isn't the last time we'll hear about Martina Martinez—she's Dee's "TV reporter" who wears a form of blackface. Dee describes her as "a streetwise Puerto Rican girl who's always quick with a sassy comeback." Taiwan Tammy is Dee's yellowface character, but even Charlie admits that the character is "extremely racist."
Article continues below advertisement
Banned 'IASIP' Episode #2 — Season 6, Episode 9, "Dee Reynolds: Shaping America's Youth"
Although this episode has Dee's name in the title, that's not why it was banned. This is one of many Lethal Weapon episodes in which the gang creates sequels to the famous Lethal Weapon films. In this one, Dee is hired as a substitute teacher, and she brings her students to Paddy's Pub to screen Othello to discuss blackface.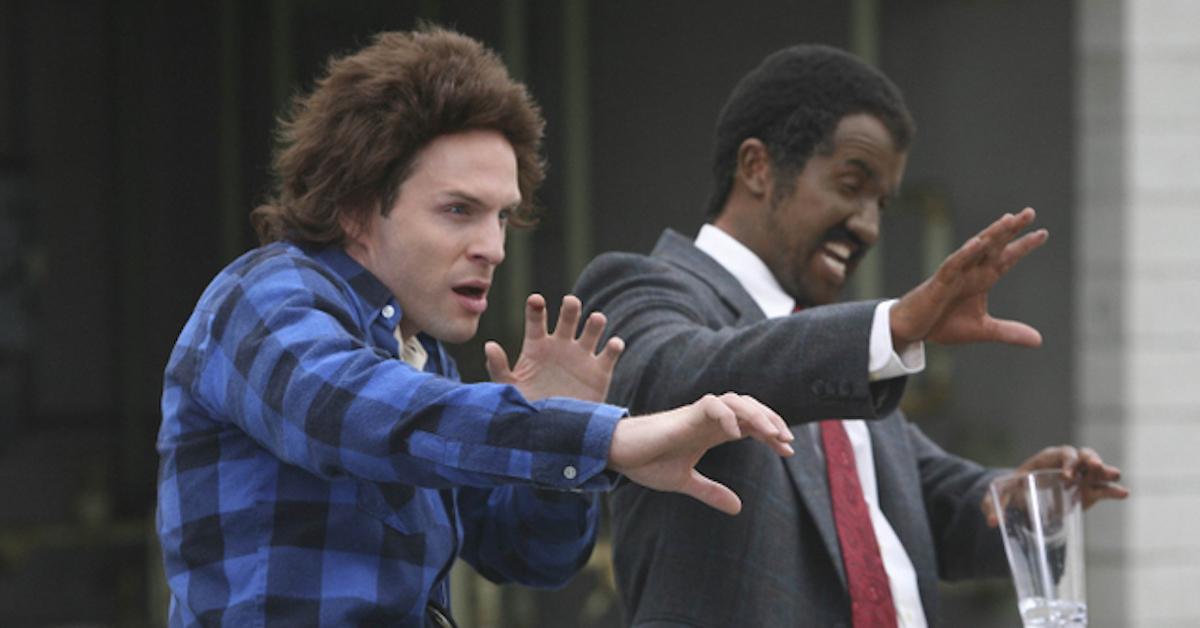 Article continues below advertisement
But instead of Othello, they end up watching the gang's Lethal Weapon 5, in which Mac wears blackface as Murtaugh, and Frank plays a Native American casino owner. Charlie then paints blackface onto Richie, a student he decides to mentor after Richie is picked on for wearing Insane Clown Posse facepaint, to help him fit in. While the characters are misguided, the episode remarks on why blackface is wrong.
Banned 'IASIP' Episode #3 — Season 8, Episode 2, "The Gang Recycles Their Trash"
While all the Always Sunny characters have an evil streak in them, by many counts, Dee would not be considered the worst. Even still, she is the reason most of the banned IASIP episodes were taken off of streaming services and syndication. In this episode, the garbage collectors are on strike, so Frank tries to take advantage of this by crossing the picket line and secretly renegotiating his own trash-collecting contract.
Article continues below advertisement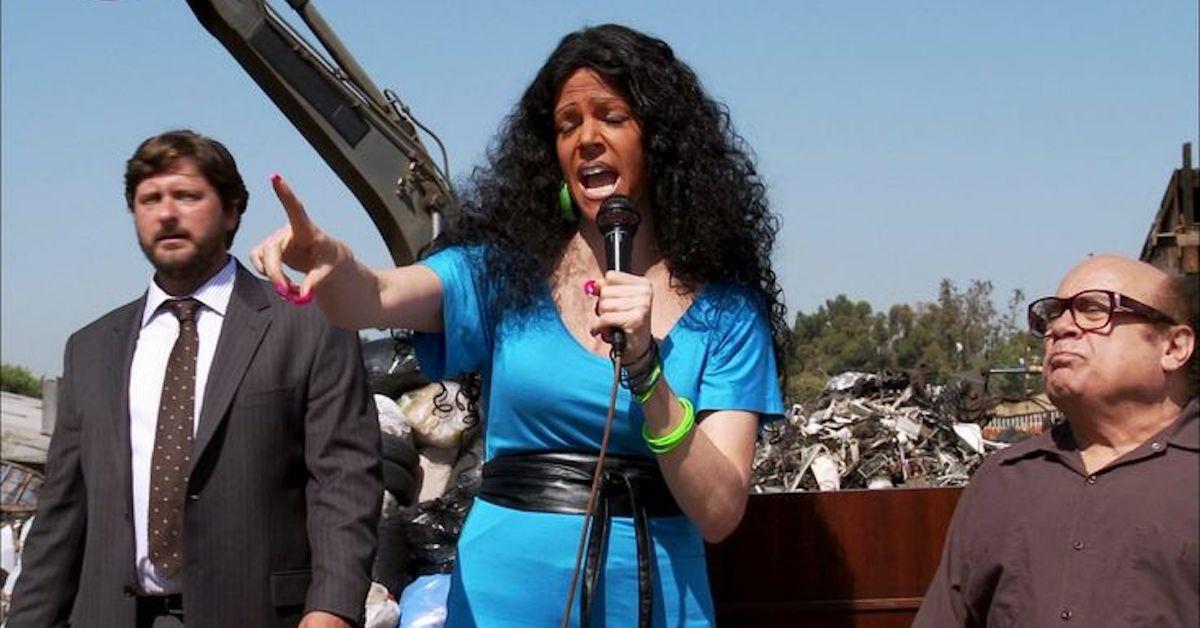 But in the process, Dee gets fed up with the men and dresses as Martina Martinez once again to incite the striking workers. She tells the crowd they're getting "screwed" by white men and tries to heighten racial tensions, although she later makes offensive references.
Article continues below advertisement
Banned 'IASIP' Episode #4 — Season 9, Episode 9, "The Gang Makes Lethal Weapon 6"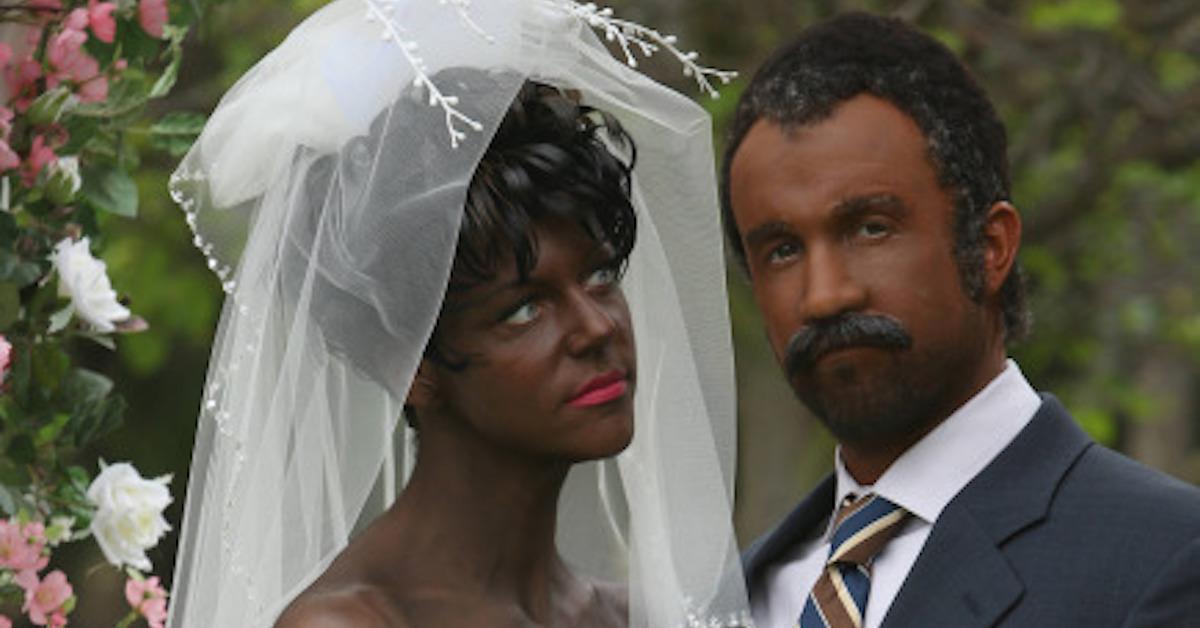 Similarly to "Shaping America's Youth," this episode employs blackface within the gang's making of Lethal Weapon 6. Although this time, they go even further. Mac once again portrays Murtaugh in blackface, but now, Dee joins in with her character, Rianne. In "The Gang Makes Lethal Weapon 7," the characters actually reference the fact that Lethal Weapons 5 and 6 were "removed from libraries."
Banned 'IASIP' Episode #5 — Season 14, Episode 3, "Dee Day"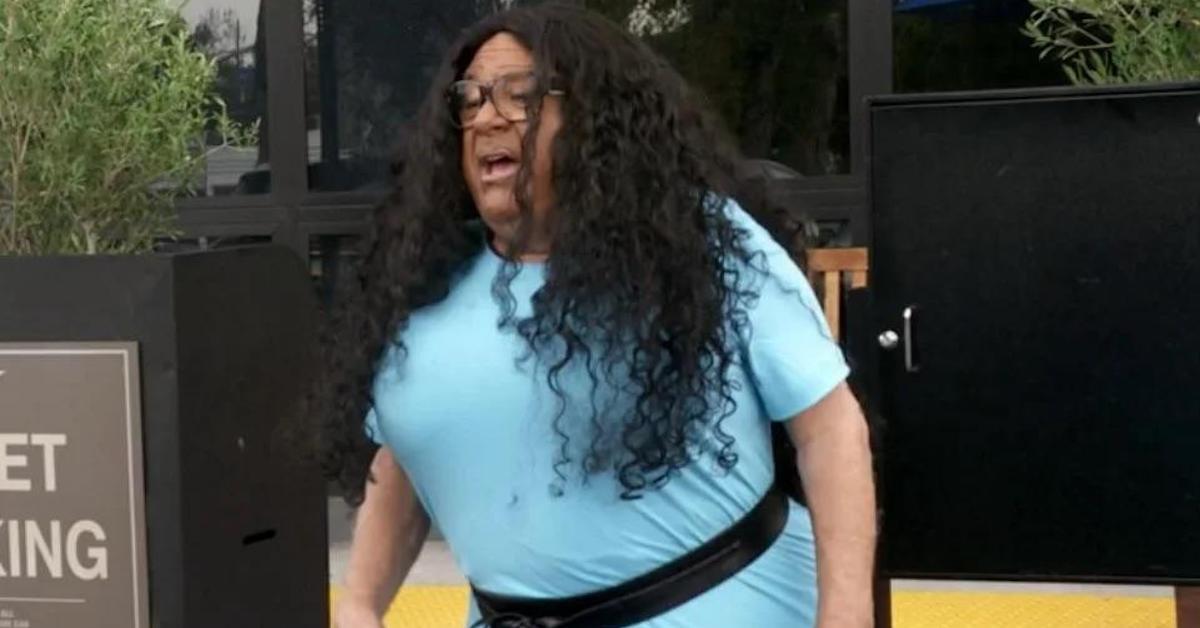 It's rare that Dee gets a win, but this episode is a special one. Once again, from our perspective, we're mocking characters that make poor and offensive decisions, but inside the episode, Frank's portrayal of Martina Martinez leads to its ban. Dee makes the guys do whatever she wants for a day, and one of those things is that they have to dress up as her favorite characters and act out sketches for her. And of course, Martina is one of those characters.
While the banned Always Sunny episodes aren't typically available to stream or watch on television, they should be available to purchase on Google or even Amazon. Blu-Ray and DVD box sets may also be available, but double-check that the banned episodes are there before purchasing! And while we definitely don't condone blackface, Always Sunny is often a social commentary on the dredges of society, and its creators definitely don't condone it either.