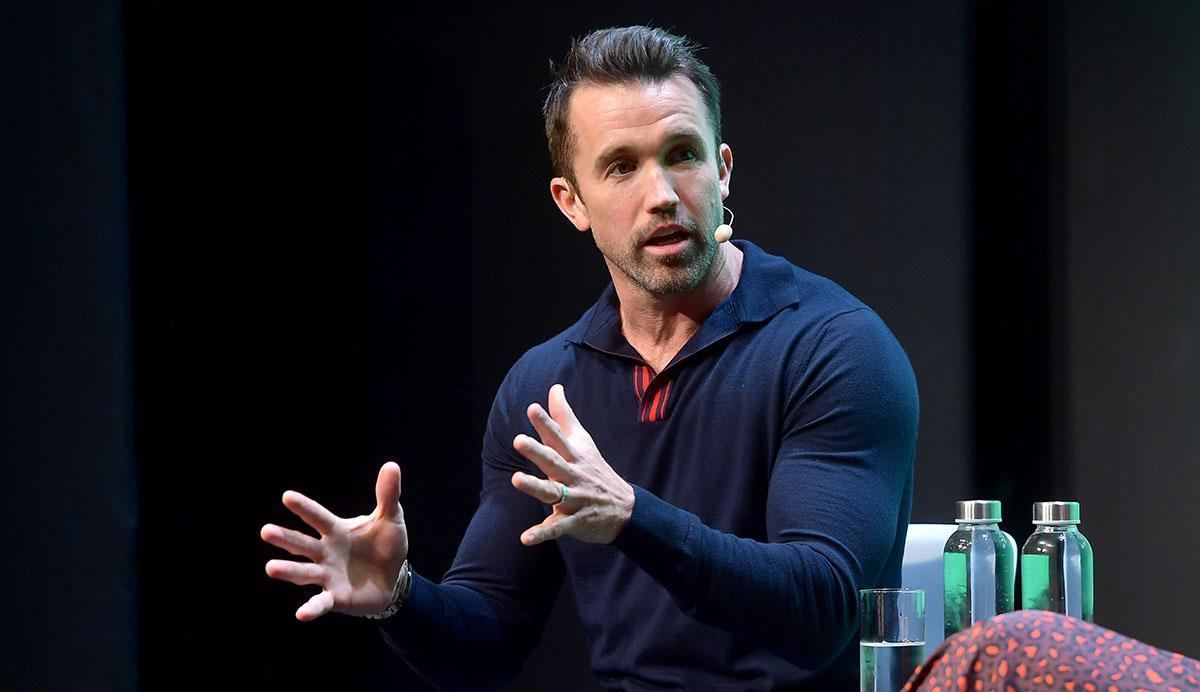 Rob McElhenney Has Known His Wife Since Starring on 'Sunny' With Her
For two actors who are widely known for playing highly specific characters, Rob McElhenney and Ryan Reynolds purchasing a Welsh soccer team seems really out of left field. But that's exactly what happened in 2020 when the pair bought the fifth tier Red Dragons in the hopes of giving them their underdog story. Their purchase will be documented in the upcoming series Welcome to Wrexham on FX. It's an interesting move on Rob's part, considering his claim to fame.
Article continues below advertisement
Rob McElhenney is best known for co-developing, writing, and starring in the cult classic FX comedy series It's Always Sunny in Philadelphia. In the series, he portrays Ronald "Mac" McDonald a co-owner of the Philly-based Paddy's Pub who greatly over-estimates his physical prowess as a bouncer.
He has portrayed the character for more than 15 seasons. When you're on a show for that long, it's easy to make romantic connections. In fact, he met his wife from day one on set!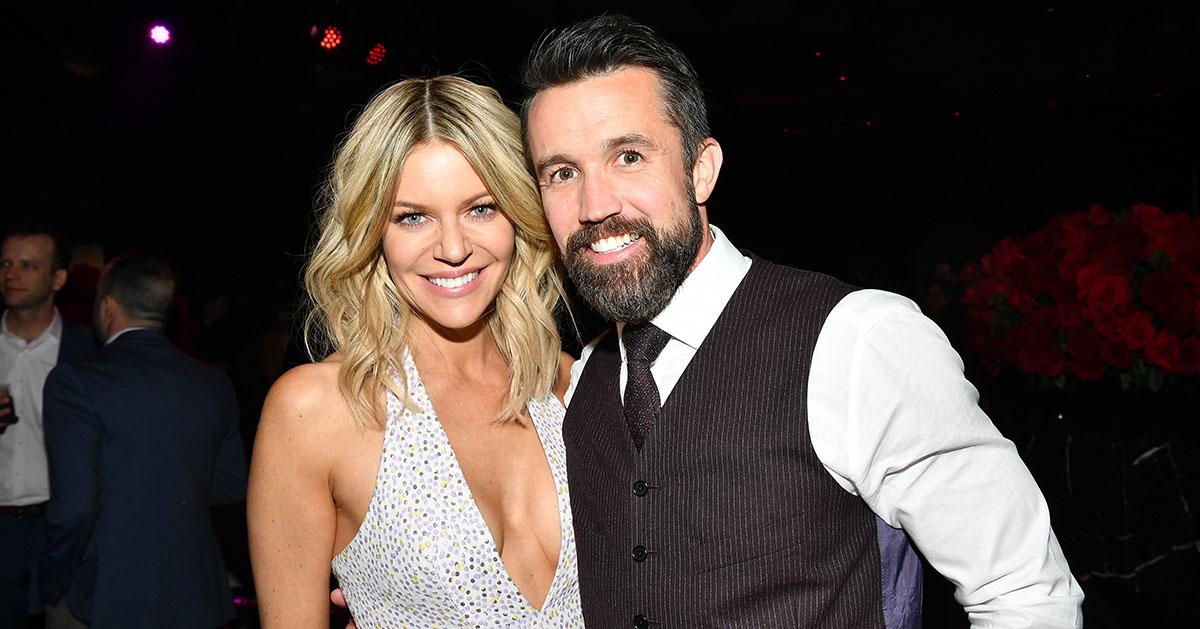 Article continues below advertisement
Who is Rob McElhenney's wife? Details on their marital status.
Rob McElhenney is married to none other than Sunny co-star Kaitlin Olson. They've both been on the show together since the very first season. In the series, Kaitlin portrays Deandra "Sweet Dee" Reynolds aka Dee. Her on-screen character is often the butt of the male protagonists' jokes and she herself is severely deluded about her acting capabilities.
But while Mac and Dee often take verbal swings at each other throughout every episode, the two actors are happily married in real life.
Rob reportedly started a romantic relationship with Kaitlin during Season 2 in 2006. The couple tied the knot in September 2008. They would later have two sons named Axel Lee (born in 2008) and Leo Grey (born in 2012).
Despite how often their on-screen Sunny characters fight, there's no love lost between the two comedians. In a podcast interview on WTF with Marc Maron, Rob lovingly called his wife "the funniest woman in show business."
Article continues below advertisement
In August 2022, Rob celebrated his wife's birthday with a heartfelt Instagram post.
He wrote: I love this woman more than she loved her Aqua-net in 1988. Happy birthday you awkward-ass beautiful perfect specimen."
They're not the only Sunny co-stars who are married to each other. Charlie Day (who plays Charlie Kelly) married Mary Elizabeth Ellis (The Waitress) in 2006. The wife of Glenn Howerton (Dennis Reynolds) once guest-starred in an episode of the series.
Article continues below advertisement
Is Rob McElhenney's wife in 'Welcome to Wrexham'?
It's reasonable to think that Kaitlin would appear in at least some episodes of Welcome to Wrexham. The real-life documentary shares much of her husband's journey in helping the Red Dragons achieve newfound glory. As of this writing, however, there is no indication as to whether or not Kaitlin will appear in some form throughout the show.
However, the series will certainly showcase the bromance between Rob and Ryan Reynolds during their historic purchase.
Welcome to Wrexham premieres tonight at 10 p.m. EST on FX.