Mac's Uncle Donald McDonald Looks Eerily Familiar — He's Closer to Mac Than We Realized
Who is Donald McDonald in 'It's Always Sunny in Philadelphia'? Mac's Uncle Donald makes his first appearance in Season 16 of 'Always Sunny.'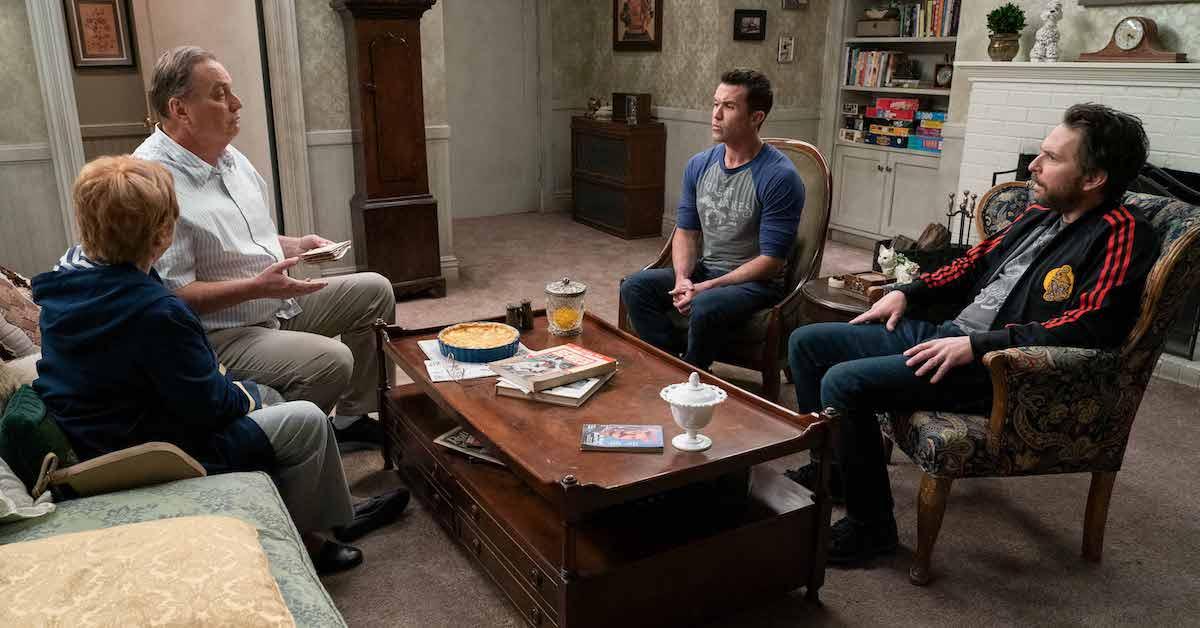 Spoiler alert: This article contains spoilers for It's Always Sunny in Philadelphia Season 16, Episode 2.
An unexpected twist came in Season 16, Episode 2 of It's Always Sunny in Philadelphia. While Season 15 focused on Charlie's relationship with his father, Season 16 dives back into Mac's (Rob McElhenney) fraught relationship with his parents. In Episode 2, titled "Frank Shoots Every Member of the Gang," we learn that Mac has an Uncle Donald McDonald. Yes, the McDonalds have some unfortunate names because Mac's real name is Ronald.
Article continues below advertisement
Even still, when we finally meet Donald, he's not exactly who we expected, but definitely who we hoped for. His comedic timing is on point, and Mac's reaction to him is baffling to everyone, especially Charlie (Charlie Day). But who is Donald McDonald and what does he mean to Mac?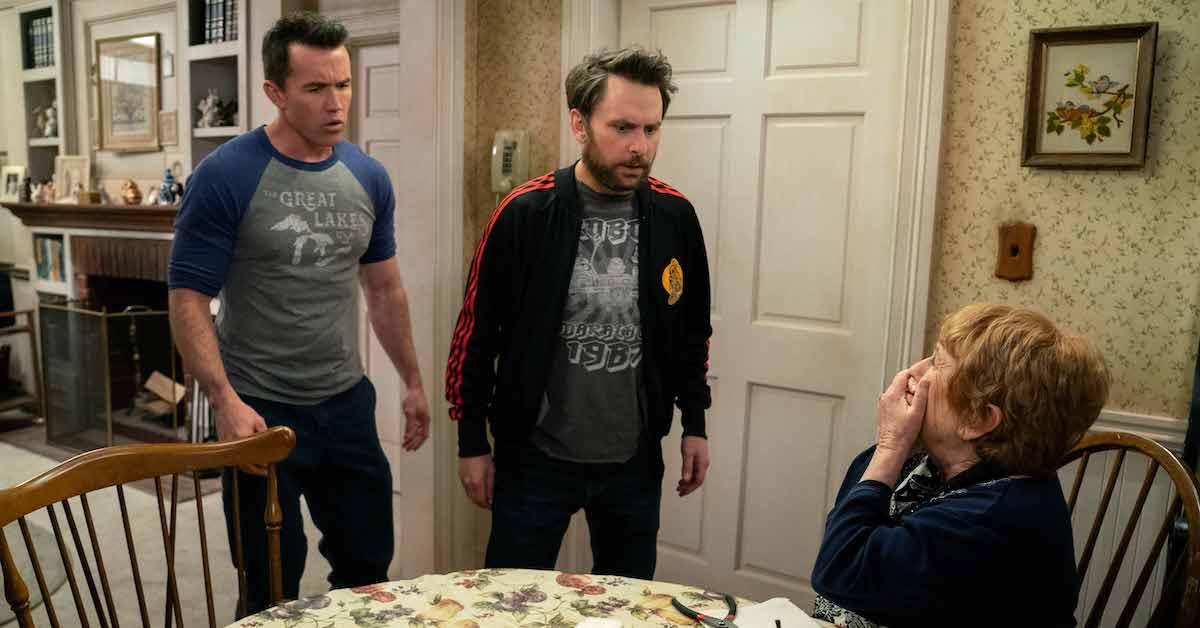 Article continues below advertisement
Donald McDonald is Mac's uncle in 'It's Always Sunny in Philadelphia.'
After Charlie and Mac talk to Dee (Kaitlin Olson) and Dennis (Glenn Howerton) about what they might get from their parents when they die, Charlie and Mac decide to dig into their family history. Charlie claims that his fortune will come from his family teeth, but his mom already gave the teeth to his sisters. Yes, this is the first we're hearing of Charlie's sisters and they are as unhinged as we would expect.
Article continues below advertisement
When Mac asks his mom if there's anything in their family history, even something sentimental, his mom reveals (in one-word spurts, of course) that his Uncle Donald has some letters written by his grandfather during the war. Mac decides to hijack Charlie's trip to his sisters and stop in Hamburg, New Jersey to visit his Uncle Donald and get the letters.
Uncle Donald's place seems surprisingly normal, considering what we know about Mac's family. Mac's father, Luther, is a convict who's always on the wrong side of luck, and Mac's mother is abusive and practically the opposite of maternal. Uncle Donald is perfectly nice, but strangely familiar. He shares how the letters were actually written to Mac's father, Luther, and Donald was just holding onto them.
Article continues below advertisement
This is because Donald and Luther's father, Mac's grandfather, preferred Luther. He said that Donald was the "weird" one. Throughout Donald's anecdote, it's heavily hinted that Donald, like Mac, is gay, which is why he never got married or had children. Although Charlie picks up on this, Mac is oblivious and even says that he can't relate to Donald's challenges.
Article continues below advertisement
In fact, Donald offers to be like the father Mac never had. Mac is constantly seeking out his father's approval to the point of pushing his father over the edge and creating a further rift between them. So when Donald offers to be Mac's father figure, Charlie tries to help Mac make the connection, but Mac is his classic one-track-minded self who often misses the forest through the trees.
Donald McDonald looks familiar in 'Always Sunny' because he's played by the same actor who plays Mac's dad.
Hilariously, the tie between Donald and Mac's dad gets even stronger when we realize that Donald is portrayed by Gregory Scott Cummins, who also plays Luther McDonald aka Mac's dad. Sure, Luther looks a lot more criminal, but that's what makes his double role in the series hilarious. Donald is the buttoned-up suburban dad figure that Mac's always been looking for … and he is literally the same man as Mac's dad.
Article continues below advertisement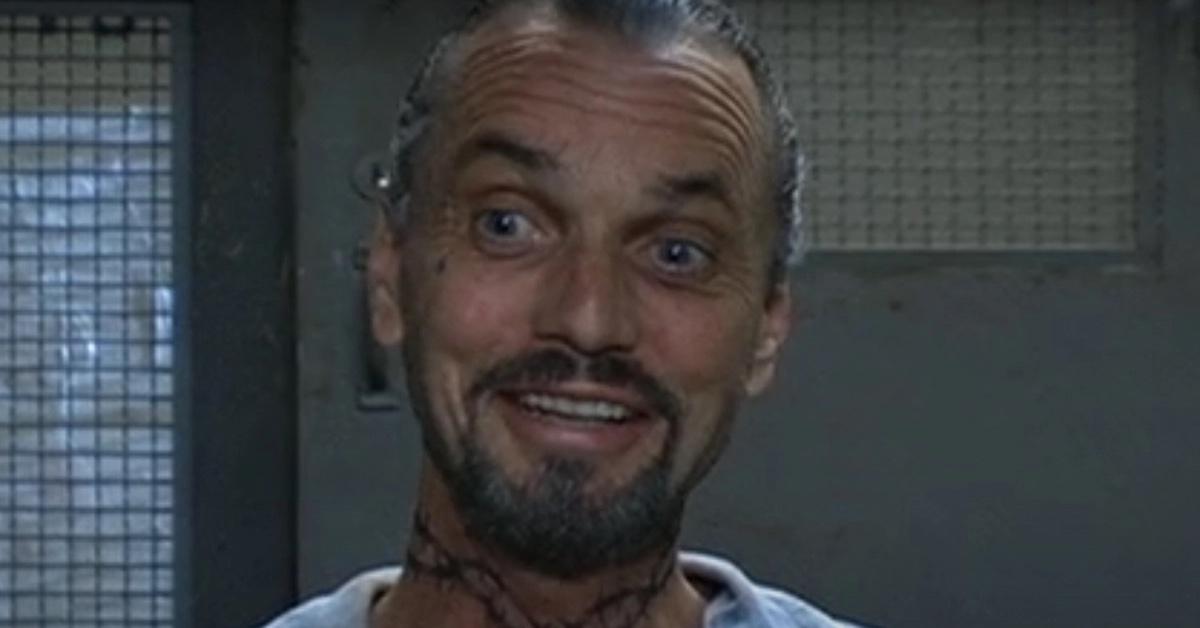 Gregory's last appearance as Luther was in Season 13 in the episode, "Mac Finds His Pride," when Mac tries to come out to his dad. However, Luther walks out on Mac's expression of his sexuality through an audiovisual performance, and Mac is left without a true father figure. Now that Uncle Donald McDonald is here, could we see more of Gregory in this new role as the father Mac never had?
New episodes of It's Always Sunny in Philadelphia air every Wednesday at 10 p.m. EST on FXX.