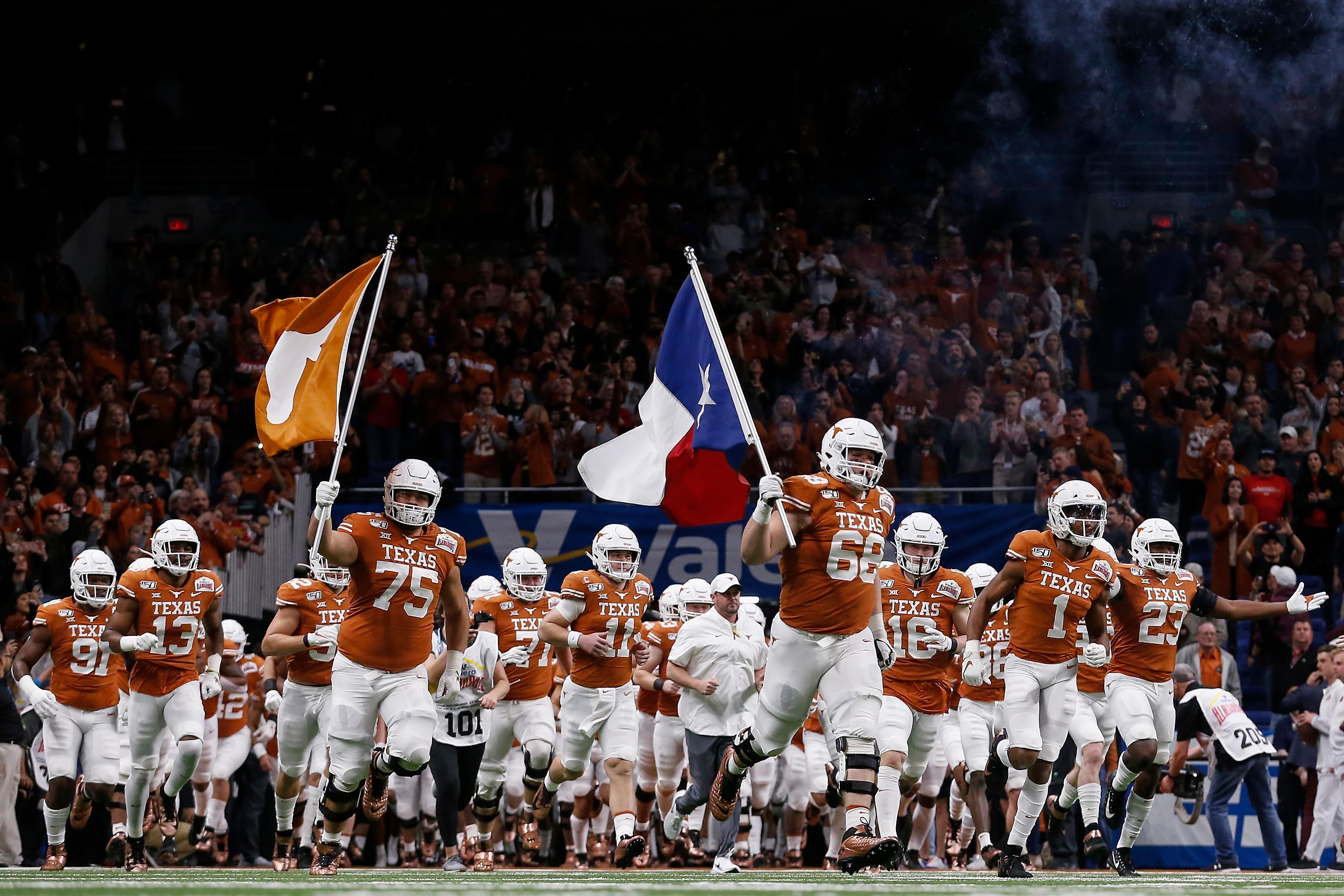 Why Exactly Is "The Eyes of Texas" Racist?
In June 12, Brennan Eagles posted a statement on Twitter on behalf of the University of Texas Longhorns student athletes, demanding that their college not just make statements in support of Black Lives Matters, but to actually do work to make changes to racist systems.
In the post, the athletes ask that certain buildings, such as James Hogg Auditorium, be renamed and that more diverse statues be added to the campus, created by artists that are people of color.
Article continues below advertisement
They also asked for an outreach program for inner cities be created and that modules be added to freshman year curriculum to teach on the history of racism on campus and provide racial injustice awareness. Specifically in regards to athletics, they asked that there be more diversity in their Hall of Fame, that the athletics department donate .05 percent of their yearly earnings to Black organizations, and that an area of the stadium be named for the first Black football player at the University of Texas (UT).
Article continues below advertisement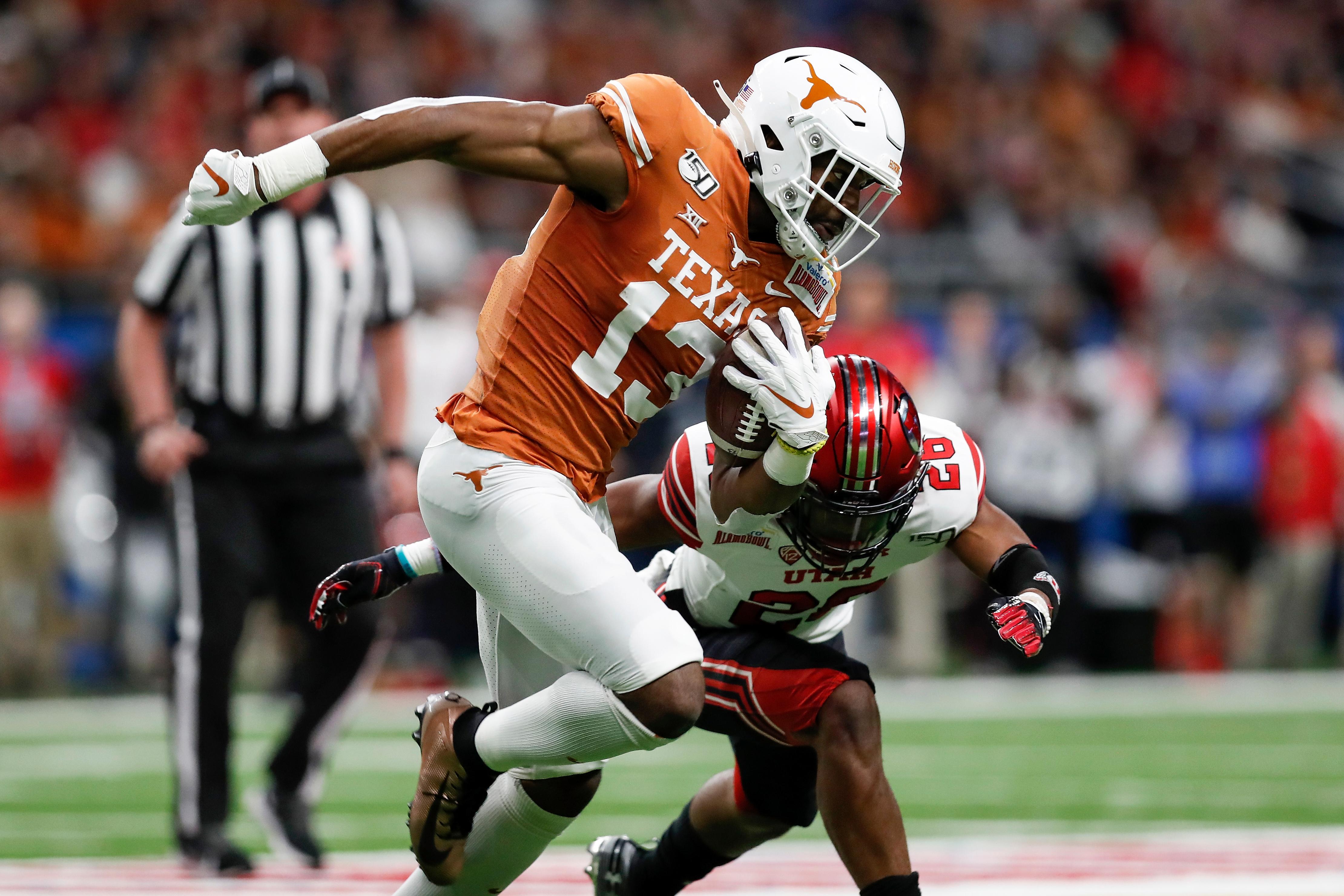 Why is "The Eyes of Texas" offensive?
UT students know "The Eyes of Texas", particularly if they're sports fans. It's so expected that the athletes partake in singing the song that it's noticeable and chastiable if they don't. The athletes know that not singing it can have consequences. Juwan Mitchell losing his position on the team is largely attributed to him failing to sing it after a game against Texas Tech.
Article continues below advertisement
Essentially, what this means is that student athletes are expected to sing this song in order to continue playing and stay in good standing with the college and with the team's fans. Which is a hard pill to swallow when you look at the racist history behind the song.
Article continues below advertisement
"The Eyes of Texas" gets its name from a quote by William Lambdin Prather, who was president of UT from 1899 to 1905, and who happened to be a very big Robert E. Lee fan.
"On one occasion during the Civil War, it fell to the lot of a Texas troop to be reviewed by General Robert E. Lee," Prather said while addressing the UT students for the first time. "The officer in charge gave this command: 'Forward, men of Texas, for the eyes of General Lee are upon you!' I would like to paraphrase that utterance and say to you, 'Forward, young men and women of the University, the eyes of Texas are upon you!'"
Article continues below advertisement
The phrase stuck, with the kids often poking fun at Prather for using the phrase during every address he gave. One such way in which they teased the president was by writing a song using the phrase. What's more, the song, which was composed by John Lang Sinclair, was put to the tune of "Levee Song" — which you might know better as "I've Been Working On the Railroad". Although it was once better known as "I Been Wukkin' on de Railroad" as it was generally sung in caricatured Black dialect.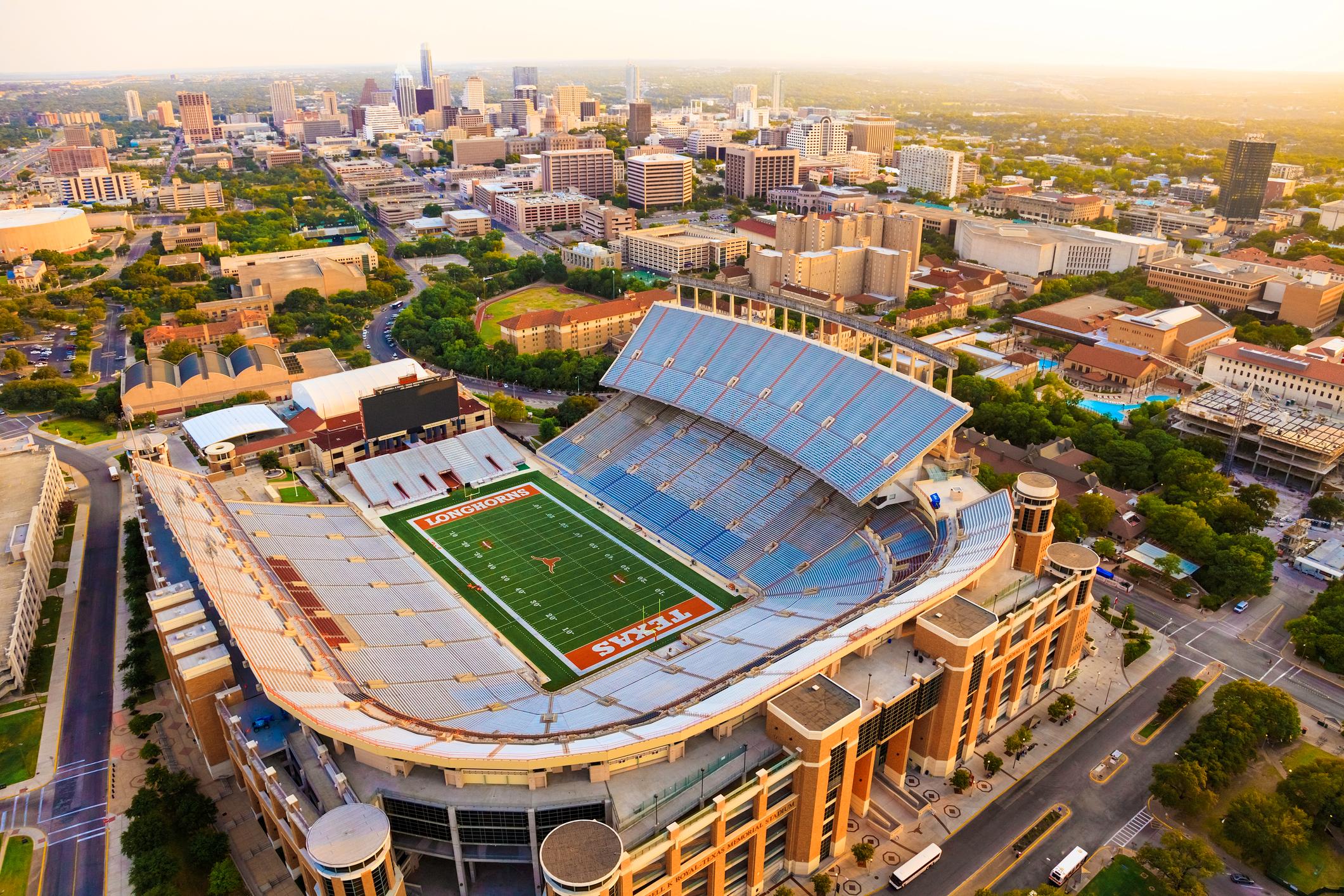 Article continues below advertisement
"Levee Song" was a popular choice for college minstrel shows. It was typical for minstrel shows to include white actors covered in black makeup and to act as plantation slaves, usually making them appear unintelligent, lustful, and mean. And that was also precisely how "The Eyes of Texas" was performed as well. In 1903, the song was performed at the annual Varsity Minstrel Show, with the performers donning blackface. It was introduced by the performers talking in caricatured Black dialect about how the president is "gwine make a speech" and "gwine tell it: 'the eyes of Texas are upon you!'"
Though the song was initially to mock the president's overused phase, the students' minstrel song became revered. Prather himself loved it, with it even being played at his memorial service.
Over time, though the roots of the song were forgotten, "The Eyes of Texas" remained, with it being played at all UT occasions, including at the beginning and end of football games.
If you are looking for ways to donate your time or money to Black Lives Matter and other antiracist organizations, we have created a list of resources to get you started.