This Baltimore Ravens End Zone Is a Golden Tribute to the Team's Biggest Fan
Why is the "mo" in "Baltimore" a different color in the Ravens' end zone? It's just one way the NFL team is honoring 14-year-old Mo Gaba.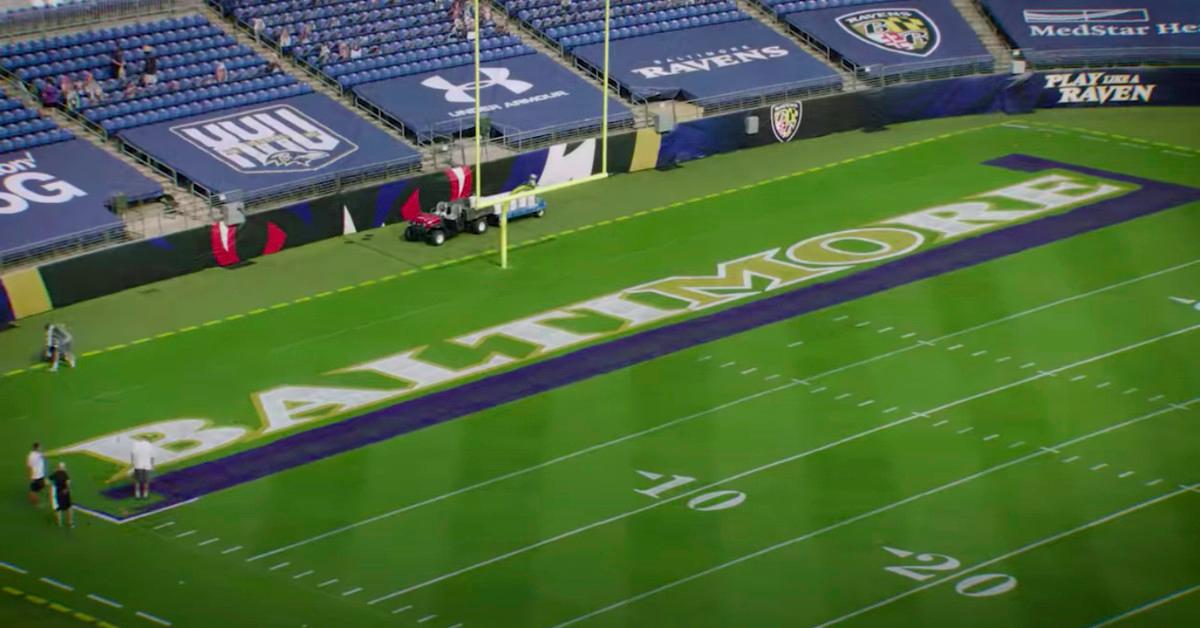 Attentive NFL fans may have noticed a change in one of the end zones at the Baltimore Ravens' M&T Bank Stadium in Baltimore, Md. And there's a touching reason why the "mo" in "Baltimore" is a different color.
Turns out, the gold "MO" lettering in the Ravens' end zone is just one way the team is celebrating the life and legacy of Ravens superfan Mo Gaba, who died at age 14 in summer 2020.
Article continues below advertisement
Mo Gaba is "forever a Raven."
Mo, a devoted fan of both the Baltimore Ravens and the Baltimore Orioles — the city's Major League Baseball team — was diagnosed with cancer at 9 years old and eventually lost his vision.
His cancer reemerged in June 2020, and he passed away the following month — just a week after his mother, Sonsy Gaba, told Facebook followers he was being "damn resilient."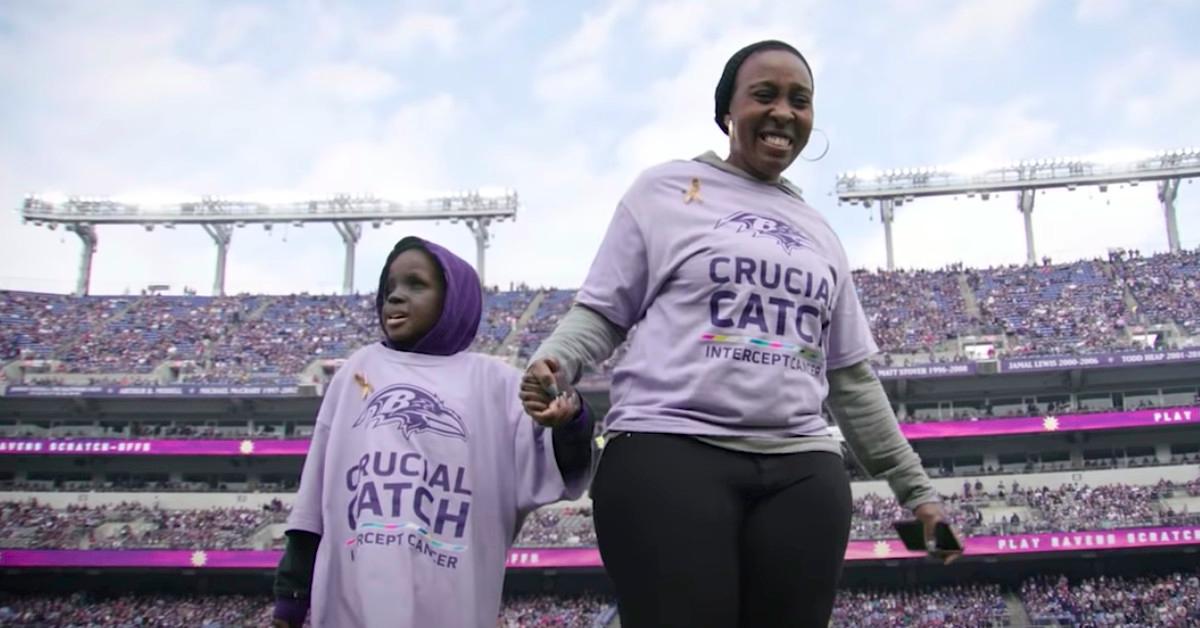 Article continues below advertisement
Sonsy announced her son's passing on July 28. "I lost my best friend today," she wrote on Facebook, per The Baltimore Sun. "[Your] legacy will live on, love bug."
On social media, the Ravens posted footage of when Mo helped the team draw up a touchdown during practice and when he announced an NFL draft pick in Braille. "Forever a Raven," the team wrote. "We love you, Mo."
Article continues below advertisement
The Orioles also honored the teen on Twitter, writing, "Thank you, Mo, for sharing your joy and contagious laughter with the team and all the countless memories we will never forget."
Article continues below advertisement
The MLB team had previously elected Mo into the Orioles Hall of Fame. "Mo's positive energy has been constant throughout every battle and continues to bring the entire city of Baltimore together in the face of ongoing crisis," the Orioles said in the election announcement. "His unwavering positivity and kindness are qualities every Baltimorean aspires to emulate. Mo Gaba has impacted more people in his 14 years than most people do in an entire lifetime."
The Ravens are keeping Mo's memory alive.
In Mo's memory, the Ravens filled a section of M&T Bank Stadium with 575 cardboard cutouts of the teen — and even one of Sonsy — in what the team called "Mo's Rows." After checking out the cutouts, Sonsy also applied the last strokes of gold paint in the end zone.
Article continues below advertisement
"It's hard to believe that my son left behind a legacy, and it was just being himself," Sonsy said in a video the Ravens made to honor their "biggest fan."
"He did nothing out of the ordinary, and what he did in 14 years of his life, I can't help but be proud of him," Sonsy added. "Seeing his name in the end zone at this game, it's going to be a great moment. I'm looking forward to it."
The Ravens also announced on Thursday, Nov. 5, that Mo will be getting a street named after him, a street called Mo Gaba Way.
Ravens head coach John Harbaugh paid tribute to Mo, as well. "The world has lost a beautiful spirit and a shining light," John said in a statement, per the Sun. "With his infectious laugh, amazing love of life and love of Baltimore sports, Mo captured the hearts of not only our organization, but the entire state of Maryland."