Find out Which Former 'View' Co-Host Will Be Returning to the Table
Why is 'The View' in reruns this week? The daytime talk show will not return until September. Plus, find out which former host will be returning.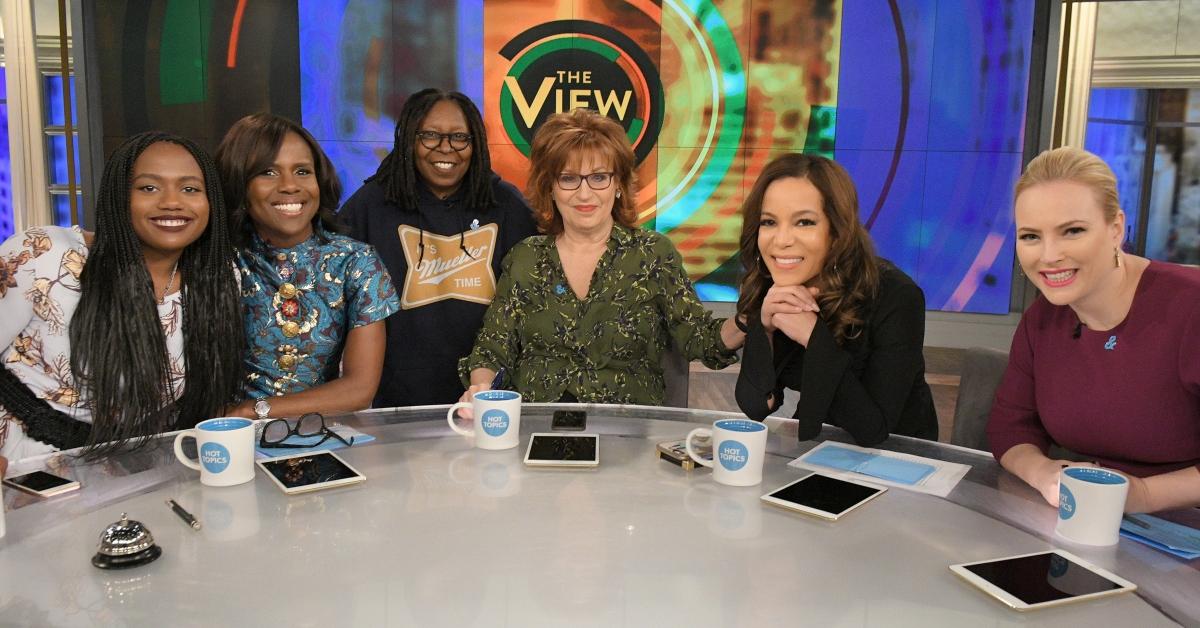 If you're a fan of the long-running talk show The View, you may have noticed that the ABC series has been recently airing reruns. Hosted by Whoopi Goldberg, Joy Behar, Sunny Hostin, Meghan McCain, and Ana Navarro-Cardenas, the women will not be updating viewers for the rest of summer. Keep reading to find out why The View is airing reruns and what host is returning to the table.
Article continues below advertisement
Why is 'The View' in reruns this week?
Don't worry, dedicated View fans. The daytime talk show is currently taking a summer hiatus, which began on Monday, Aug. 3. Meghan also reassured fans that she will be returning to the series in September following the month-long break.
Article continues below advertisement
"Thank you for a really wild, intense but memorable season. Today is our last episode and we are on hiatus for the summer. Grateful for this platform, my cohosts, our fearless @TheView team and one of the last truly uncensored spaces in all of television. See you in September!" she tweeted.
While there has been no official date revealed on when The View will return, audiences should expect the series to start back up after Labor Day.
Sara Haines is reportedly returning to 'The View.'
Variety recently reportedly that former co-host Sara Haines will be returning to The View for Season 24 in September. The 42-year-old previously appeared on the morning talk show for two seasons between 2016 and 2018. At this time, a rep for ABC has not commented or confirmed the news.
Article continues below advertisement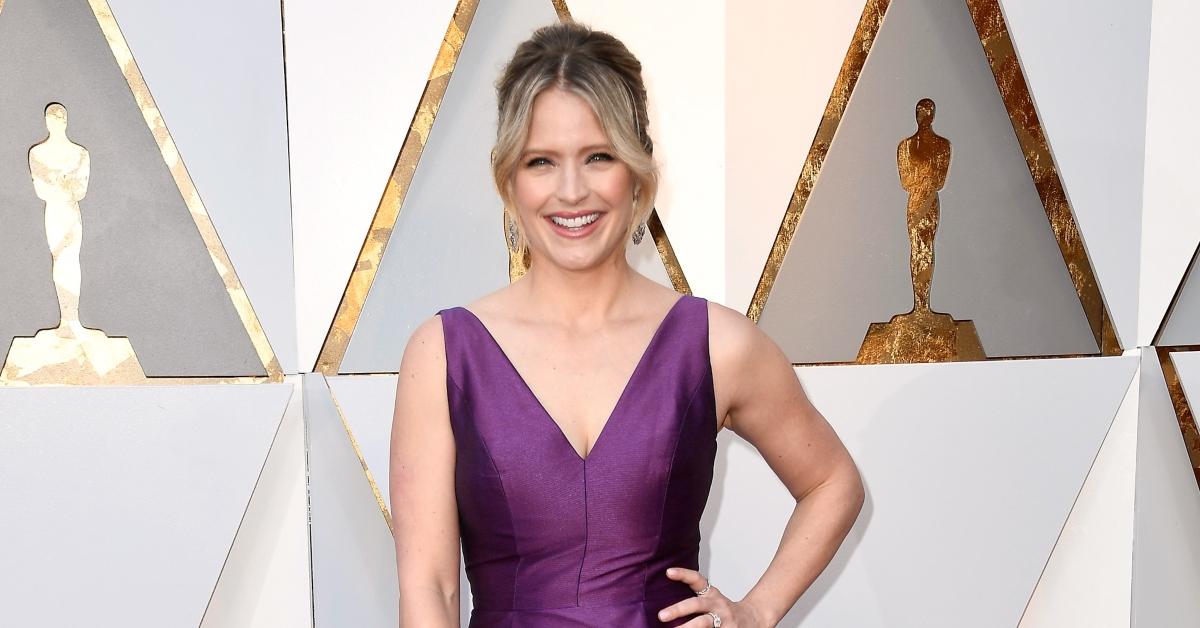 Rumors suggest Meghan McCain's the next host to go.
The popular talk show is known for having a rotating panel of high-profile female figures throughout the years who debate topics from celebrity to pop culture news. While audiences have seen the opinionated women get into small arguments while live on-air, sparking reports of potential exits, rumors constantly swirl that Meghan will be the next to leave the show.
Article continues below advertisement
A close friend of Meghan's told The Daily Beast that the host feels exhausted and defeated. "It's getting to the point where it's not worth the emotional toll every week," the source said. "If she doesn't stay at The View, she will find other work."
Additionally, fans of the series have called for Meghan to be replaced. In July 2019, the ABC show's senior executive producer Hilary Estey McLoughlin told The Daily Beast, "We don't want people to attack Meghan. We're happy to have Meghan there."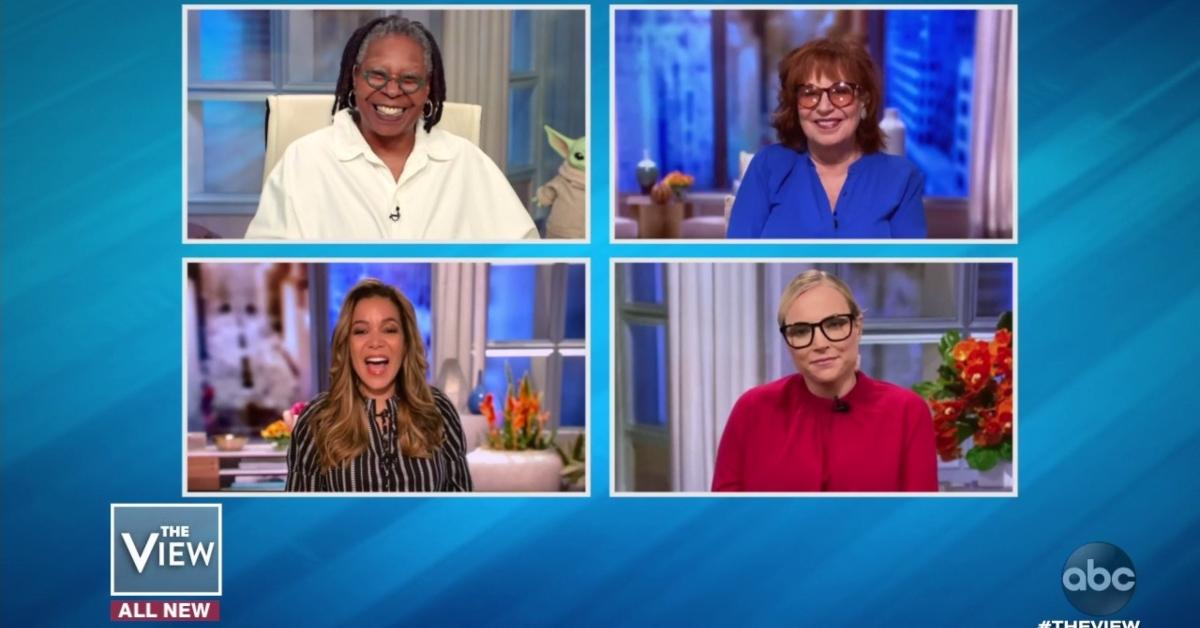 Article continues below advertisement
She continued, "I think she does want to be there. I think she wants to be on the show. She realizes it's a very good platform for her and we love having her there. I feel like she will come back."
Adding, "What happens with Meghan is that because she's so passionate about what she's talking about, and she feels very strongly that she's carrying this mantle for the conservative perspective, and what she wants to talk about is so important to her, I think that's the part that's the most draining for her."
Meghan is not afraid to shut down rumors that she is leaving the show. After she was absent on March 9, she took to Twitter, writing, "People really don't need to write conspiratorial think pieces every time I'm out @TheView for 24 hours. It's mentally and emotionally exhausting and I have addressed this many times in the past. I will see you tomorrow. Unless the aliens who abducted me decide not to let me go."