Dave Portnoy Accuses Sunny Hostin of Spreading 'Flat Lie' About Him
Dave Portnoy is now beefing with Sunny Hostin of 'The View' for her comments regarding the 'Barstool Sports' founder's Trump interview.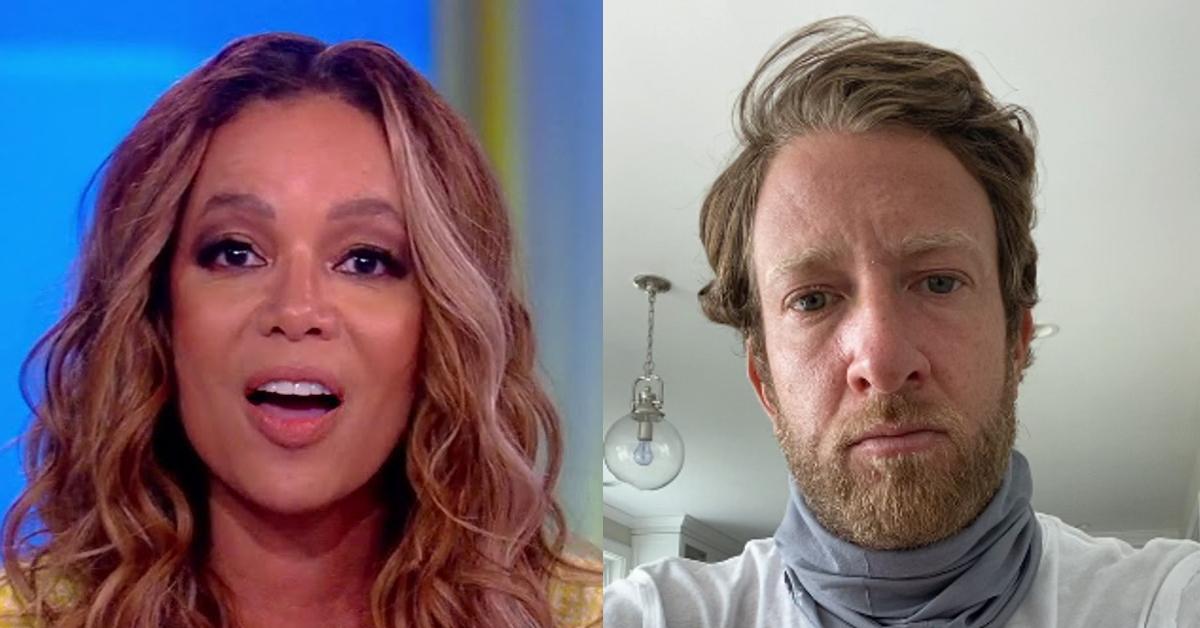 It seems like the founder of Barstool Sports has become the subject of controversy yet again when The View host Sunny Hostin reacted to an interview he conducted with President Trump. The interview in question occurred right outside the Oval Office, where the two men discussed a variety of topics from COVID-19 to Twitter, to Da Ali G Show.
Sunny Hostin was critical of Dave Portnoy and the interview, and now the two have found themselves in a bit of a beef.
Article continues below advertisement
What did Sunny Hostin have to say about Dave Portnoy's interview with Trump?
The dialogue between the Barstool Sports founder and President Trump started off with Dave giving the commander-in-chief credit as being the only person in an Ali G segment to sniff out that the comedian was actually a fake interviewer. Trump gave Sacha Baron Cohen less than 30 seconds and immediately stepped out of the room. Trump thanked Portnoy for giving him "credit for that," before smiling and saying, "I like this interview, no matter what he does, I like this interview now."
Sunny Hostin wasn't quite as thrilled over the interview, pointing to Portnoy's history of making racially charged jokes and behavior that's been called by many to be insensitive and misogynistic. She said: "It didn't strike me as odd, at all, that [Trump] chose to sit with Dave Portnoy, because Dave Portnoy is such a controversial figure. I mean, he's had many of his employees quit because of racism, he called [Colin] Kaepernick an 'ISIS guy.'"
Article continues below advertisement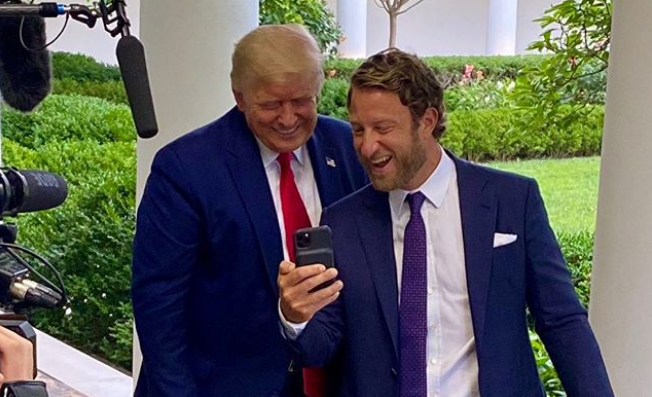 She continued, "Barstool Sports reporters refused to sit down with HBO because they feared rape threats, he's been on video using the n-word and, so, it's not surprising to me that Trump would sit down with someone with that kind of reputation."
Hostin highlighted many "problematic" instances of Dave Portnoy's history in her commentary of his Trump interview.
Article continues below advertisement
The Colin Kaepernick incident where he likened the quarterback's countenance to Osama Bin Laden's, made the rounds on Twitter again, along with his usage of the "n-word" and making jokes that reference blackface. Some of the site's reporters have publicly disapproved of Portnoy's behavior, and many believe this is the chief reason as to why Barstool's popular contributor Trill left the platform.
Article continues below advertisement
Dave Portnoy responded to Sunny Hostin's comments, starting their "beef."
The popular sports journalism figure provided an itemized repudiation of Hostin's claims on social media, stating that HBO did do a story on him, that he's never made a rape threat, and that the context behind his usage of the "n-word" was when he was singing a Ja Rule song in an announcement that the musician was performing at a Barstool Super Bowl party.
He capped off his tweet with "#FakeNews," and called the second claim he responded to a "flat out lie" perpetuated by Hostin.
Portnoy has become an increasingly controversial and much-lambasted figure on social media for his behavior. The founder has long defended his comments, refusing to apologize for jokes he believes were clearly made in jest.
Article continues below advertisement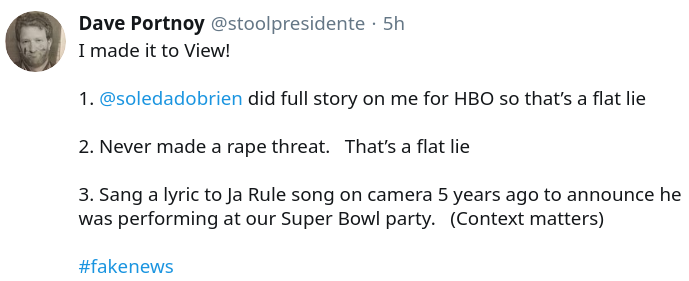 However, he has switched stances recently in messaging to the site's employees and staff. "I wasn't going to apologize because I knew I was trying to be funny. I wasn't trying to offend. The intent was to make people laugh. Here's what happened: unbeknownst to me and something I didn't plan on doing, I alienated a lot of the people who work for me now," Portnoy said.
Article continues below advertisement
He also went on to state that Barstool has gone out of its way to put more women and minorities in its workplace, adding that those who are employed by the site shouldn't "defend" him just because they're working there. In the same video, Portnoy continued, "I did a very poor job in that first video making it clear who I believe I was responding to, which is just pure Barstool haters."
"I don't care what people who don't know me think about me. I care very much about people who do know me and work at Barstool and if they're bringing up concerns and issues, I'll always f---in' listen. And they have been bringing up the issues. They're like, 'You have to admit this is f---in' wrong.' I should have had their back from the very beginning and been like, 'Yep, I wish I didn't f---in' say that s---, I'm sorry.'"