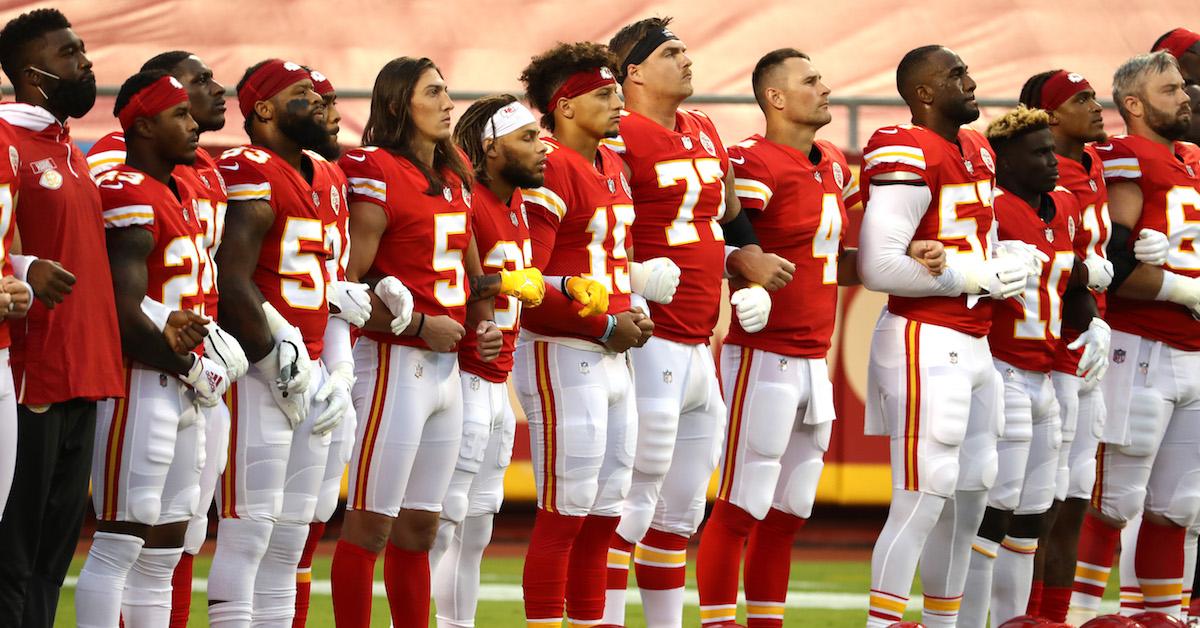 The NFL Is Embracing the Black National Anthem, "Lift Every Voice and Sing"
The 2020 NFL season kicked off on Sept. 10 with a moving rendition of "Lift Every Voice and Sing," which has been dubbed the "Black National Anthem" for more than a century.
The performance, featuring Alicia Keys and a youth choir, appeared to be the football league's latest attempt to rectify their previous response to the Black Lives Matter movement and players' silent protests against police brutality. But where did the powerful tune originate?
Article continues below advertisement
Why is there a Black National Anthem?
According to a post on the Poetry Foundation's website, "Lift Every Voice and Sing" started as a poem by writer and civil rights activist James Weldon Johnson, which he penned in 1900 for an event celebrating Abraham Lincoln's birthday. Though the president died in 1865, the anniversary of his birth was still observed in some states.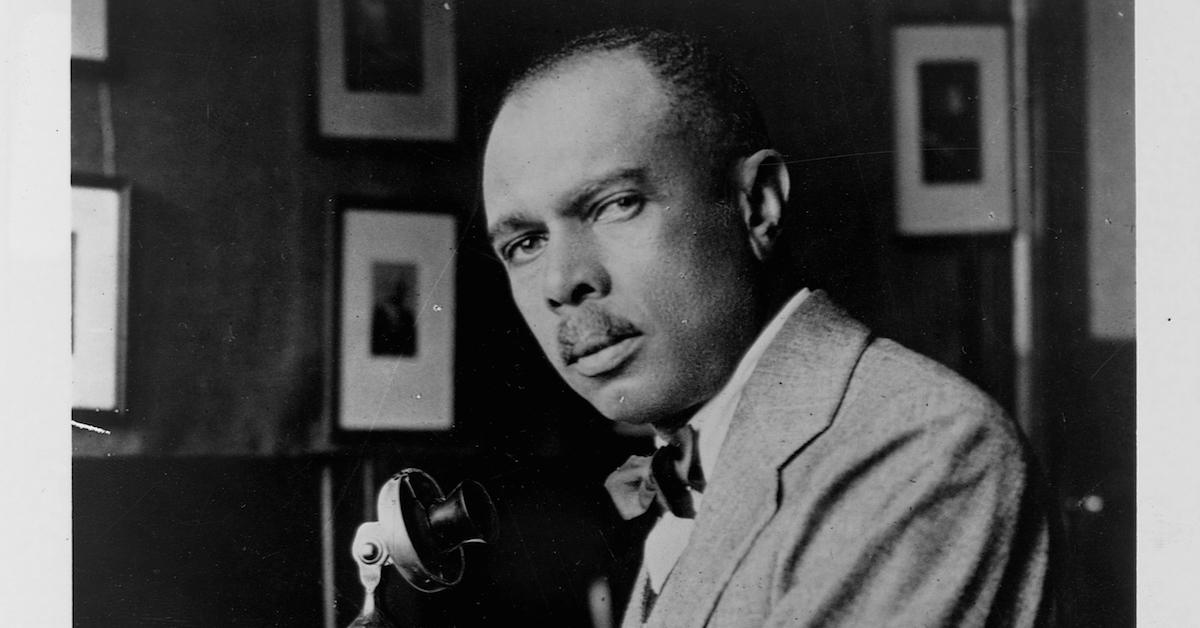 Article continues below advertisement
James' brother, J. Rosamond Johnson, composed music to go with the poem, and it was sung by a group of 500 Black schoolchildren in Jacksonville, Fla. "Shortly afterwards, my brother and I moved away from Jacksonville to New York, and the song passed out of our minds," James admitted. But the tune took on a life of its own.
"The school children of Jacksonville kept singing it," he shared. "They went off to other schools and sang it; they became teachers and taught it to other children. Within 20 years it was being sung over the South and in some other parts of the country."
As stated by Avengers actor Anthony Mackie in a clip played before Alicia Keys' pre-taped performance, Black Americans faced a very different reality than their white counterparts at the dawn of the 20th Century.
"Pained by inequality, but inspired by resilience… [James Weldon Johnson's] words would become a unifying call of hope for a brighter tomorrow," he explained.
Article continues below advertisement
In 1919, the NAACP selected "Lift Every Voice and Sing" to be the "Negro National Anthem." Now, 100 years later, it is being sung before every Week 1 NFL game.
Article continues below advertisement
NFL commissioner regrets the way league handled national anthem protests.
During the 2016 football season, San Francisco 49ers player Colin Kaepernick famously kneeled during the national anthem to protest police brutality and racial inequality in the U.S., a move that sparked nationwide debates.
The quarterback became a free agent at the end of the season and has remained unsigned ever since, with many believing he was blackballed for stirring up controversy.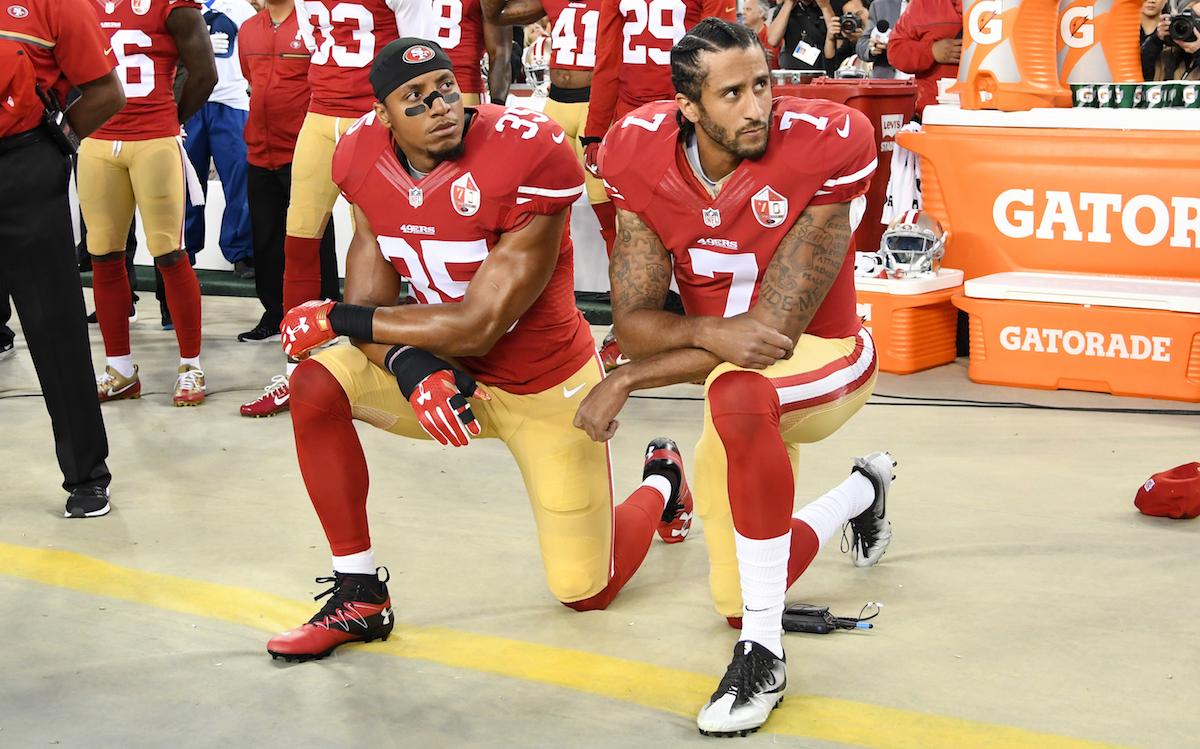 Article continues below advertisement
In August, commissioner Roger Goodell admitted he bungled his interactions with the 32-year-old, who received a confidential settlement from the league in 2017 after he accused team owners of colluding to keep him out of the NFL.
"I wish we had listened earlier, Kaep, to what you were kneeling about and what you were trying to bring attention to," the executive confessed on the YouTube show "Uncomfortable Conversations with a Black Man."
"We had invited him in several times to have the conversation, to have the dialogue. I wish we had the benefit of that, we never did," he acknowledged. "We would have benefited from that, absolutely… What they were trying to do was exercise their right to bring attention to something that needs to get fixed."