The Real Reason Tom Brady Is Selling His $40 Million Boston Mansion
Why is Tom Brady selling his house? The quarterback is signed to the Patriots for at least another season, but he's getting rid of his Boston mansion.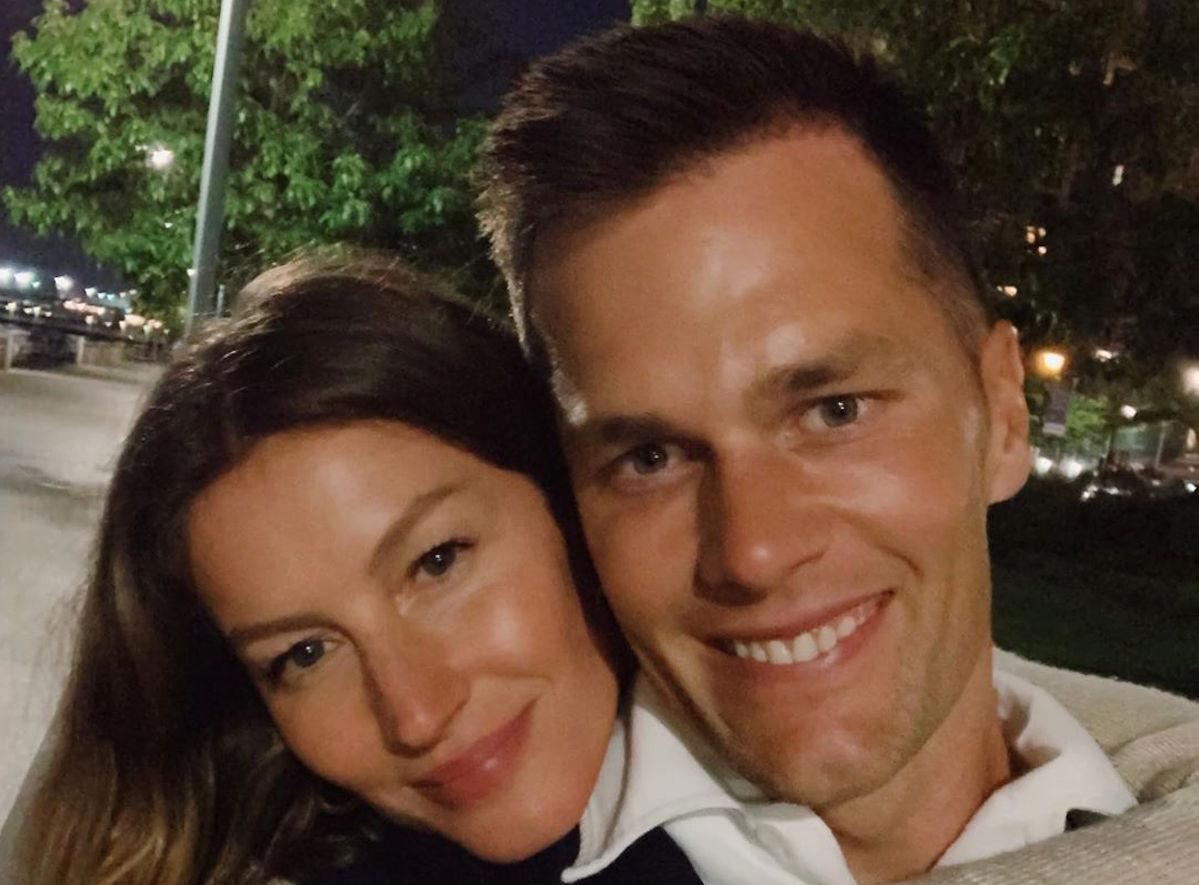 When you're the best quarterback in history and you're married to one of the most well-known supermodels in the world, people are going to talk about your every move. Patriots fans got a bit nervous when Tom Brady listed his $40 million Boston suburbs mansion, even though he is signed on to play with the team for at least one more season.
Article continues below advertisement
The move seems to be calculated for Tom, wife Gisele Bündchen, and their family as he approaches retirement. Tom recently announced and launched his lifestyle brand, TB12, so it seems like he's trying to plan his post-football career and life moves.
Why is Tom Brady selling his house? Inside the places that are rumored to become his home once Tom retires from football.
Why is Tom Brady selling his house? Is he retiring or are he and Gisele on the rocks?
With the recent listing of the $39.5 million Brookline mansion — that features a spa, yoga studio and five custom bedrooms and sits on a golf course — it seems like Boston will not be the city that the pair chooses to stay in once Tom's contract with the Patriots is up.
Article continues below advertisement
Tom and Gisele bought the five acres of land for $4.5 million, and then custom-built the home, which was finished in 2015. Photos of the home were released once it hit the market, and it was also featured on Gisele's 73 Questions video with Vogue.The athlete is 42 years old, which means that his quarterback career is likely in its last few years.
Article continues below advertisement
Tom recently signed a contract with the team for $23 million for the upcoming season, but anything beyond that year will be negotiated at a later date.
Because he's played for the Patriots during his entire 19-year career, it is very unlikely that Tom would be selling his home to play for another team after the 2019 season. Tom and Gisele frequently post about each other on social media, so it also doesn't seem like there is any trouble in their marriage.
Where are Tom and Gisele going after they sell?
Once the sale is complete, it is rumored that Tom and Gisele are planning on planting roots in the suburbs of Connecticut or New Jersey. The couple has a son Benjamin, who is nine, and a daughter Vivian, who is six. Tom also has a son, John, with his ex-girlfriend Bridget Moynahan.
Gisele and Tom are also reportedly looking at private schools in New York City for their kids to attend once they make their final move.
Article continues below advertisement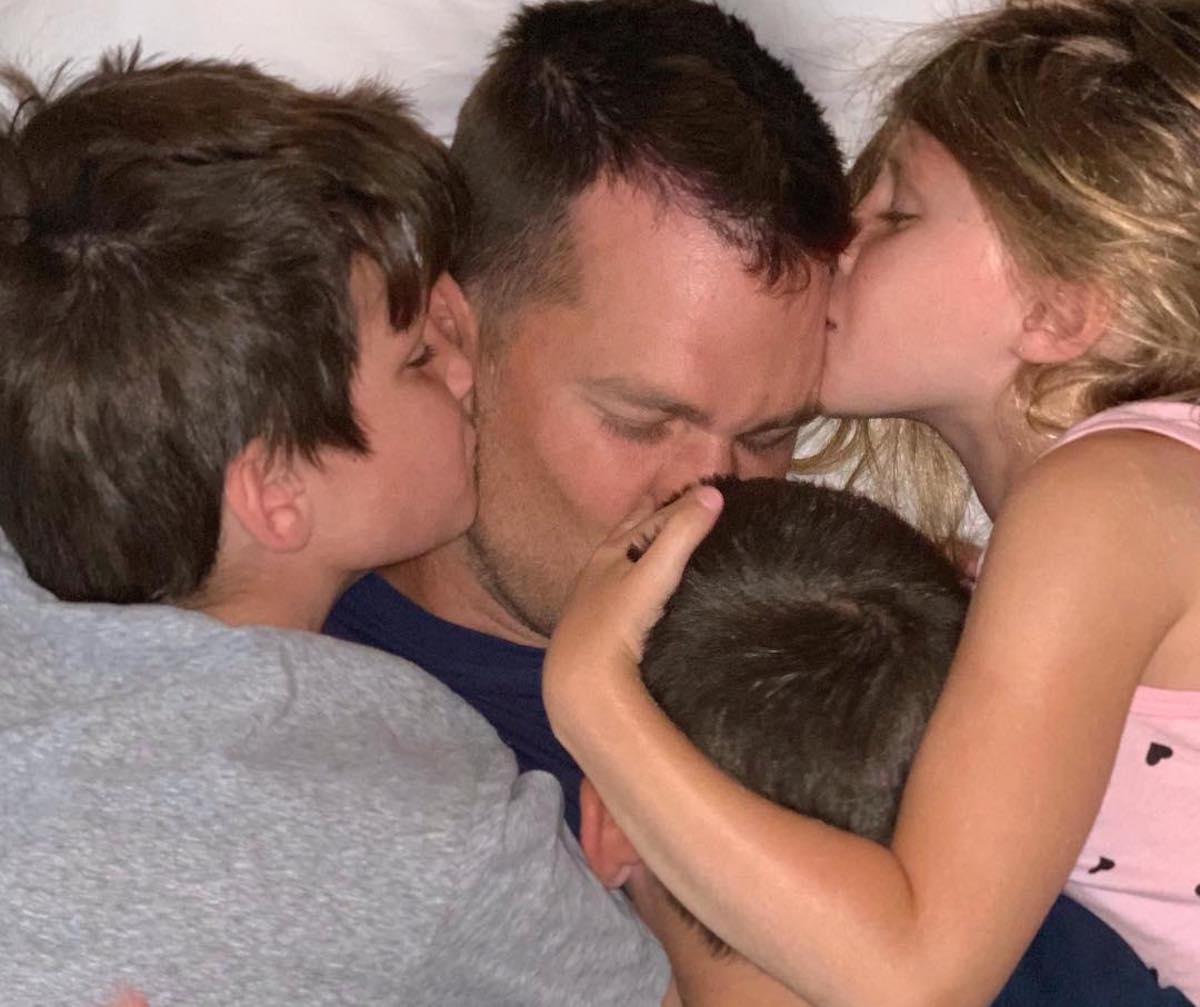 The pair already owns a house in Amenia, N.Y. and an apartment in New York City's Tribeca neighborhood, so it is evident that they already felt a sense of comfort and interest in New York. Many of the suburbs of New Jersey and Connecticut are accessible to the city, so it seems like this is what the couple is looking for once Tom ends his time with the Patriots.
Article continues below advertisement
Inside Tom's lifestyle brand — and the shade he threw at Gwyneth Paltrow.
Tom Brady is already adding to his resume by launching a fitness and lifestyle brand, TB12. The idea behind the brand is to show how he gets ready for football season.
He was on the cover of Men's Health to promote the brand, when he was asked if TB12 had any similarities to Gwyneth Paltrow's luxury lifestyle brand, Goop. Tom allegedly made a face when asked about the comparisons, and said "you don't need to be a cyborg to be healthy." Ouch.
Article continues below advertisement
Considering how remarkable Tom and Gisele's Brookline mansion is, it will certainly be interesting to see what property the pair chooses next. Hopefully New York football fans accept Tom's new choice of location.