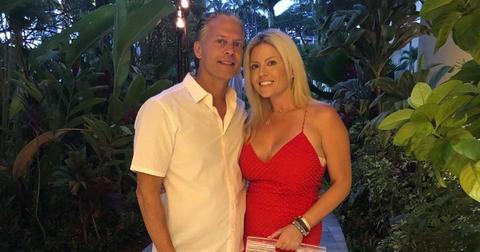 Here's Everything You Need to Know About David Beador's Girlfriend
By Pippa Raga

Aug. 6 2019, Published 4:22 p.m. ET
Out with the old and in with the new. Or so is the case for David Beador, the ex-husband of Real Housewives of Orange County star Shannon Beader, who was proud to show off his new girlfriend, Lesley Cook, before his divorce papers from Shannon were even finalized.
Article continues below advertisement
Fans of the Bravo reality show aren't Lesley's biggest supporters, taking to Instagram to call her a "pop-up doll" and a "meddling piece of work." And although there were rumors circulating that these two had broken it off, they are very much still in love today. 
Here's everything you need to know about David Beador's girlfriend, Lesley.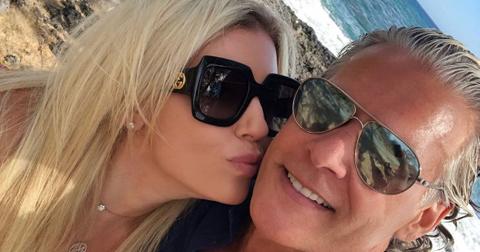 Article continues below advertisement
David Beador met his new girlfriend Lesley just a couple months after his breakup from ex-wife Shannon.
Any viewer of RHOC knows how much of a train-wreck David and his ex were. First David had an affair with Shannon's friend, Nicole McMackin — which just, imagine.
He owned up to it on screen and then the couple tried to figure out their differences, infidelities, and trust issues in marriage counseling, but that did not work out too well because in October of 2017, the couple broke up after 17 years of marriage.
Article continues below advertisement
"After much thought and careful consideration," Shannon's statement read, "David and I have made the difficult decision to separate. We remain partners in parenthood and are committed to raising our three daughters. This is not the future we envisioned, and we kindly ask for privacy, especially for our children, during this transitional time."
Two or three months after they announced their split, David had moved on with Lesley, a single mother he met at a SoulCycle class. "We love to work out together," she revealed to Us Weekly regarding how they met. 
Article continues below advertisement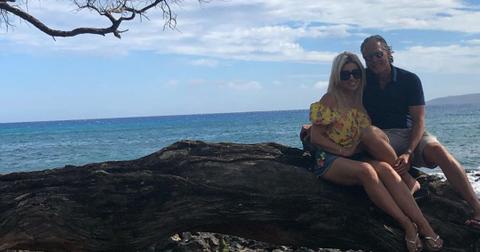 And David had no problem flaunting his new boo just shortly after his breakup. As a source told E! News, "David wasted no time and has already started dating again and has moved on entirely. He's been seeing this woman for at least a few weeks now and the word has spread around Newport Beach."
Article continues below advertisement
Lesley is back on Instagram after David made her delete her account.
Lesley and David have been going strong for over a year now, and thankfully we can see the many adventures of this "proud mom to my two little lovey's" on Instagram once again. 
Earlier this year, the blonde mom had a bit of a meltdown at a local Walmart, after which her boo David encouraged her to deactivate or privatize her social media. In the altercation, which All About the Tea has graciously archived, we see a Walmart employee doing her job and asking Lesley to show her receipts before exiting the store.
Article continues below advertisement
Lesley loses it with the foreign lady employee in a commendably high pitch, saying she's being accused of being a "thief" before delivering this incredible line: "You guys, I live in a 15 million dollar home in Laguna Beach, this is a f--king joke right now. I will get my lawyer here in two f--king minutes. She's a f--king lunatic."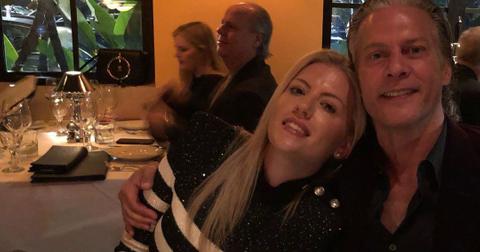 Article continues below advertisement
She threatens to call the cops at the end of the video — which we really hope she didn't — and although Lesley deleted the video moments after posting it, the damage had been done and the video began spreading virally. "David flipped out, ordered her to delete her entire Instagram page!" a source revealed to Celebrity Insider. 
It's likely that Lesley talking about her $15 million estate didn't help David's court case to try and get his monthly alimony payments reduced.
Don't miss the chance to follow this all in real-time and see Lesley's own personal updates now that her Instagram page is back up, at @lesleyanncook.