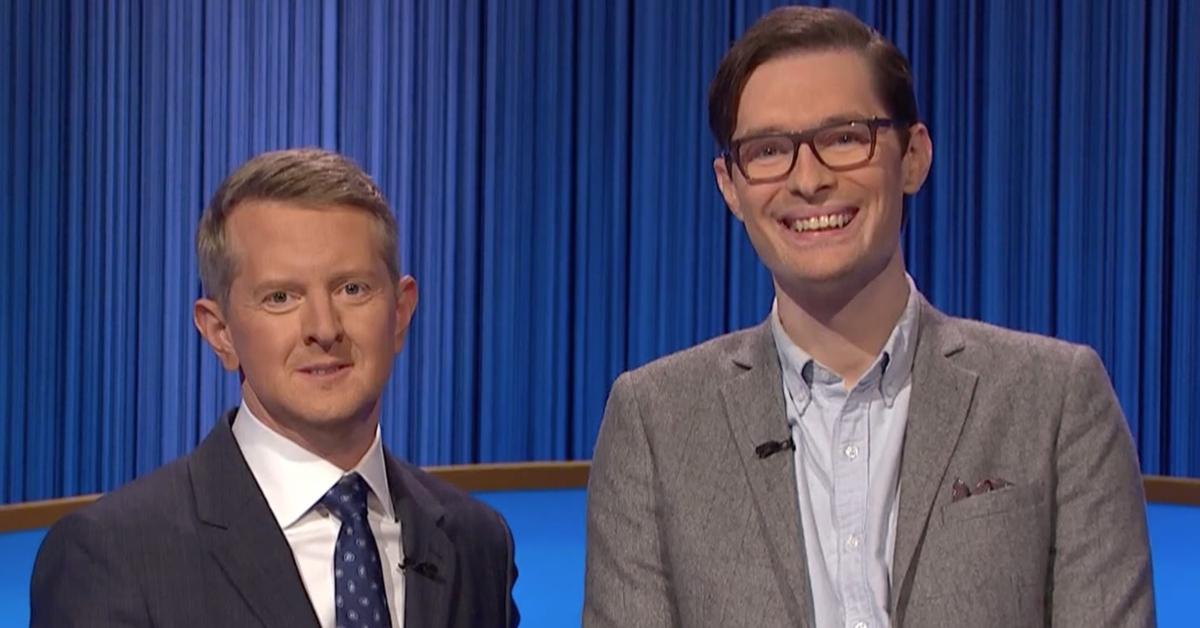 Trivia Whiz Troy Meyer Was Sitting in a Recent Episode of 'Jeopardy!' — What's Going On?
In Season 34 of Jeopardy!, contestant Shannan Younger came in second place and took home $2,000. She would later blog about her experience on the popular game show. Before taping, Shannan was told to bring three different outfits, presumably to have choices or in case she won and had to tape again. She wrote down facts about her life which then-host Alex Trebek would choose from.
Article continues below advertisement
In terms of what went on during the game, Shannan was told to be energetic and, of course, to relax. "I quickly learned that the game of Jeopardy! is all about the buzzer," said Shannan. There are rules about when a contestant can buzz in, and it's the buzzer that could have been the issue for recent contestant Troy Meyer.
Why was he sitting on Jeopardy! and is the buzzer to blame? The fan theory is certainly scandalous.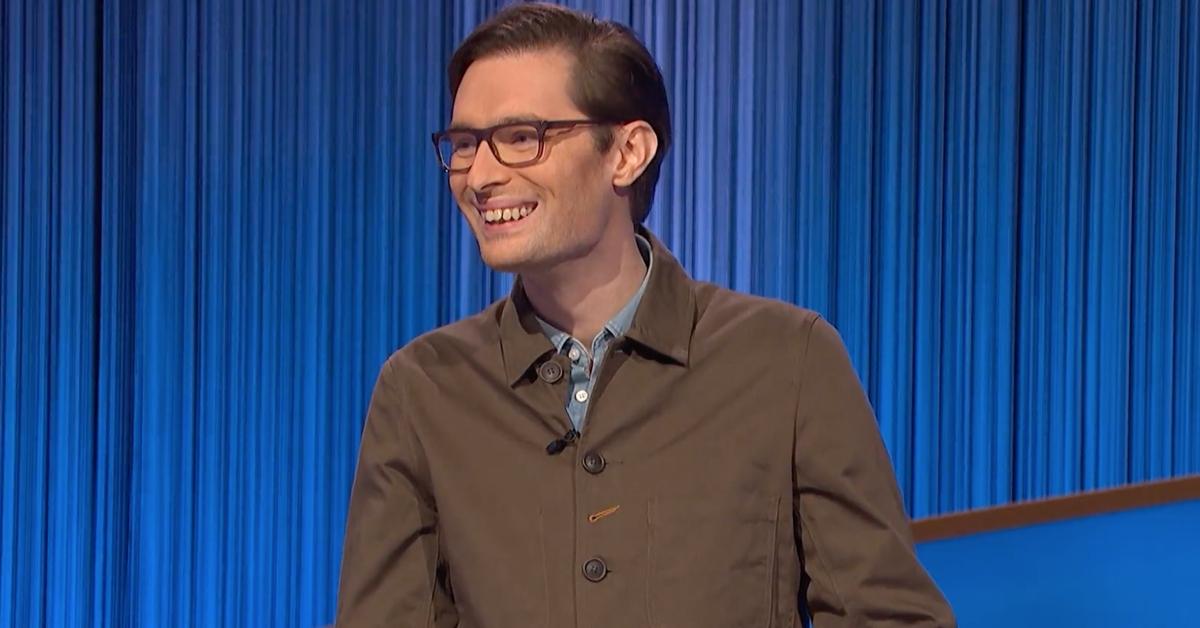 Article continues below advertisement
Why is Troy sitting on 'Jeopardy!'?
"When you get that buzzer in your hand, that's as real as it gets," Troy Meyer said to 10 Tampa Bay.
Unfortunately, fans of the show noticed something a bit unusual about Troy's buzzer style.
"What did they do to Troy on Jeopardy! He is sitting?!" asked Twitter user @arkansassy. "Was his buzzing style too pornographic? Not as fun when you can't see him furiously pounding that buzzer." (Ma'am, this is a Wendy's!)
Article continues below advertisement
Evidently, when Troy was trying to buzz in, it looked like he was, for lack of a better phrase, buzzing out, if you catch our drift. Thanks to a gif posted by @DrinkSmokeGolf on Twitter, it's easy to see what all the fuss is about.
"Could it be that he looks like he's slapping one out every time he buzzes in? ROFL," they wrote. Sadly, it does kind of look like that. Could Jeopardy!'s solution have been to put Troy in chair time-out? It's certainly a thought.
Article continues below advertisement
Let's get our heads out of the gutter and meet the real Troy Meyer.
After Troy's win on Wednesday, Jan. 25, Jeopardy! host Ken Jennings realized that Troy looked pretty emotional. When asked about it, Troy shared some deeply personal information about what was really going on. "So much of this is tied up with my mom who passed away recently, and my grandfather also loved Jeopardy!" Troy said.
In another conversation with 10 Tampa Bay ahead of his appearance, Troy expressed concern about letting his family down. Well, so far so great! As of the time of this writing he's still in the game.
Article continues below advertisement
Speaking of Jeopardy! and family, Troy's wife Genevieve also competed on the show back in 2009. She has been in the audience, quietly supporting him on every step of the way. "I was so excited for him," Genevieve said. "I wanted to be his rock and his cheering squad."
Standing or sitting, it doesn't seem like Troy will be disappointing anyone anytime soon.
We can all cheer Troy on when he competes on Jeopardy! again, Friday Jan. 27 at 7:30 p.m. ET on ABC.