Carnage Lives a Life That Venom Can Only Dream of in 'Venom 2'
In 'Venom 2' we see the titular character and its host, Eddie Brock, go up against an alien being named Carnage. But why is Venom afraid of Carnage?
Now that Venom 2 or Venom: Let There Be Carnage is in theaters, we get to see the titular character in action once again with its host Eddie Brock. This time around, the duo is still trying to get used to living with each other, but they're going up against their most difficult opponent yet.
Article continues below advertisement
In Venom 2, when Venom sees another symbiote named Carnage, it gets scared and goes back into Eddie's body. It's not looking to fight at all. In fact, Eddie has to agree to let Venom eat "everybody" before Venom agrees to come back out. But why is Venom afraid of Carnage? The two have a lot in common, but there is one key difference that sets them apart.
Why is Venom afraid of Carnage?
When Venom first sees Carnage and hides in Venom 2, all it has to say for itself is, "That is a red one," when Eddie asks where Venom went. There's no more context that helps understand what this means. But one clear difference between the two aliens — besides their color and the fact that Carnage has way more arms — is their hosts.
Article continues below advertisement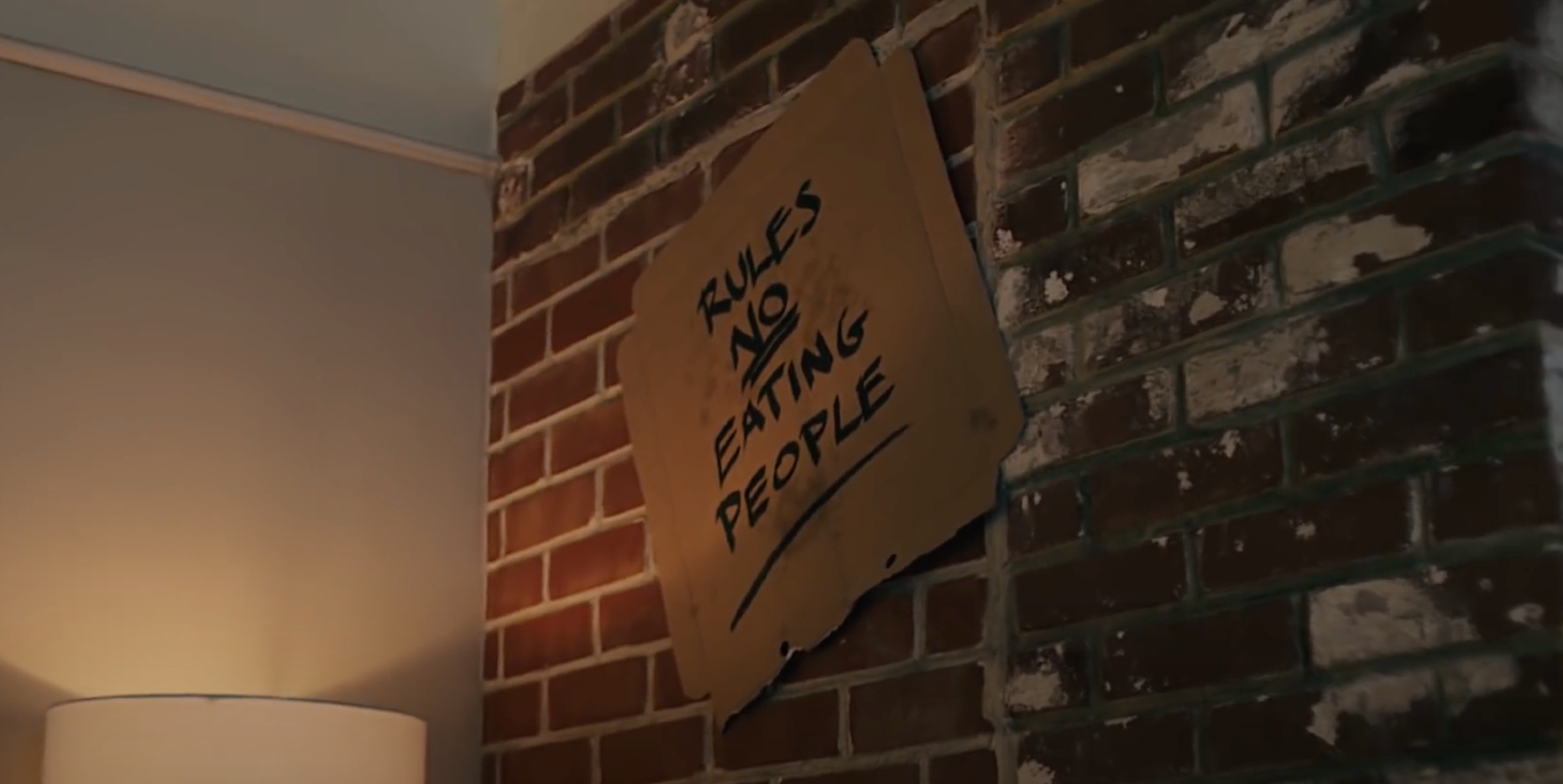 The movie doesn't clearly state why, but Venom is probably afraid of Carnage because Carnage doesn't have the moral restrictions that Venom does. They are alien symbiotes. This means they need another living host to bond with if they're going to survive long-term. Because of this, Venom has bonded with Eddie and the two have agreed to co-exist in Eddie's body. But this arrangement also means that Venom is not allowed to do everything it wants, like destroy things and eat most people.
Article continues below advertisement
Carnage on the other hand doesn't have these same restrictions. Its host is a serial killer so it doesn't have the same moral standards that Venom has to abide by. Because of this, Carnage is much more dangerous and reckless even though it and Venom have similar abilities.
Article continues below advertisement
Eddie has clearly been holding Venom back from doing a lot of what it wants to do which is probably why Venom was so quick to reappear after Eddie agreed to let it eat people. But that also shows that Venom is willing to listen to Eddie and keep its urges in check at least most of the time.
What is Carnage?
Carnage is the result of one of Venom's offspring bonding with the serial killer Cletus Kasady. According to the Marvel Fandom, Eddie shared a prison cell with him. After Eddie and Venom broke out, the alien symbiote left a piece of itself behind and didn't say anything to Eddie about it.
Article continues below advertisement
The offspring then bonded with Cletus through a cut, and Carnage was born. In the comics, we see that Cletus is not the only host Carnage has had. Over time, it's been able to separate itself from Cletus and bond with other people including Spider-Man and a doctor named Karl Malus.
But this is not the first time we're seeing Carnage on the big screen. The first Venom movie has a post-credits scene where we're introduced to Cletus. This is when he tells Eddie that when he gets out of prison there's going to be carnage.
You can see Venom: Let There Be Carnage in theaters now.