'Venom 2' Sets up Detective Pat Mulligan as Toxin in Follow-up Films
There are some actors who, when they appear on screen give folks pause. The actor who plays Detective Mulligan in 'Venom' is one of those performers.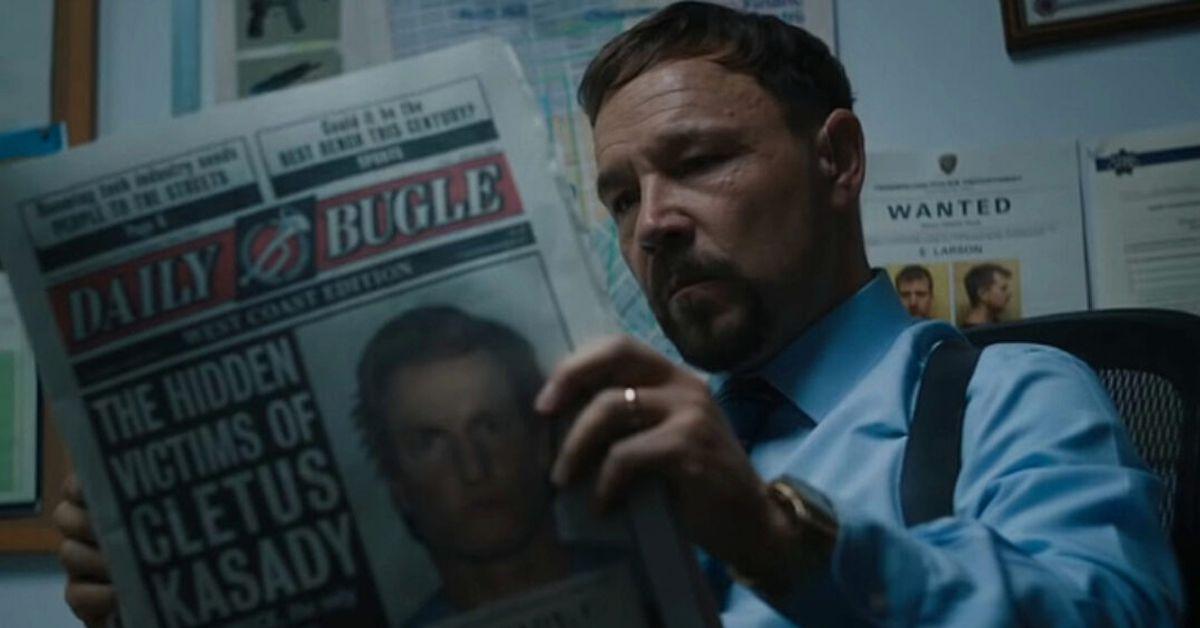 The Marvel cinematic universe appears to be well on its way to including every single working actor who's ever had a credit with a major production studio in its lineup of films. Seriously, I wouldn't be surprised if Hologram Tupac appears in a Phase 4 film or two.
But as a result of Marvel's huge bank roll and expansive body of work, viewers inevitably come across an actor or two they immediately recognize in supporting or featured roles.
And there were a lot of people who saw Venom 2 and asked themselves: Who is Detective Mulligan?
Article continues below advertisement
Who is Detective Mulligan in 'Venom 2'?
Venom: Let There Be Carnage is enjoying way better responses from fans than the first film, thanks mostly in part due to Andy Serkis' direction and the flick's willingness to lean into the more comedic aspects of Eddie Brock and Venom's complicated relationship. Rotten Tomatoes has the movie listed at 59 percent, but the Hardy/Serkis banter is praised even in the movie's more negative reviews.
Because the movie is a big-budget production, it understandably features a lot of recognizable talent, chief among them Tom Hardy, Woody Harrelson, Michelle Williams, Naomie Harris, and Stephen Graham.
While Stephen doesn't receive top billing in the flick, he crushes it as Detective Mulligan (as he does in pretty much all of his roles), and there's a good reason they cast him as Pat Mulligan. It looks like they're setting him up for a big role in Venom 3.
Article continues below advertisement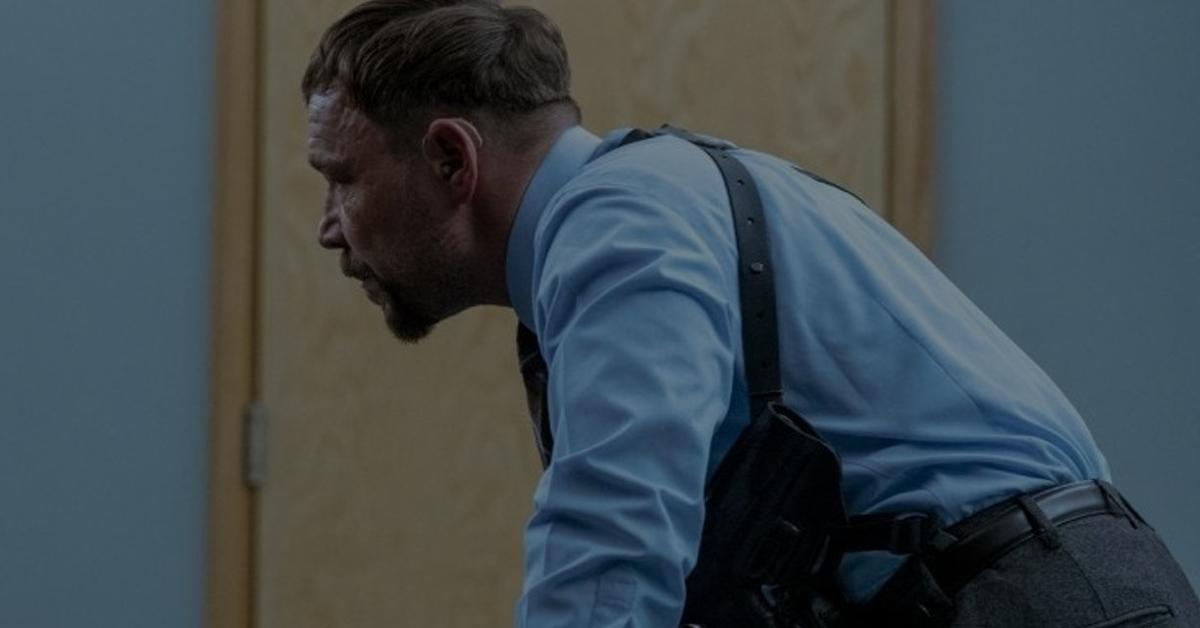 If you've delved into the Venom and Spider-Man comics, then you'll probably know all about the different symbiotes and their offspring. Mulligan ends up becoming the host for Carnage's baby, nicknamed Toxin. Unlike Venom and Carnage, Toxin can't live on its own and needs a host, and Pat Mulligan ends up becoming that human receptacle. But apparently, he's really, really powerful.
Article continues below advertisement
Stephen is probably best-known for his role as Tommy in Snatch, but he's a ridiculously prolific actor who's always getting called in for a wide variety of projects. He played Anthony "Tony Pro" Provenzano in The Irishman (he's the Miami dude), Dick James in the Elton John biopic Rocketman, Al Capone in 56 episodes of Boardwalk Empire, and he's also been featured in a ton of different TV series and miniseries.
Article continues below advertisement
Heck, the guy was even in a Pirates of the Caribbean movie, so to say that his body of work is diverse would be a big time understatement.
Stephen was born in Kirkby, Lancashire, England. An 8-year-old Stephen made quite the impression on Andrew Schofield — a local actor who watched him perform in a stage play of Treasure Island, and who then encouraged the Kirkby native to pursue a career in the arts.
Article continues below advertisement
Will Detective Mulligan be part of the 'Sinister Six' storyline Marvel seems to be setting up?
Spider-Man: No Way Home is easily the most heavily anticipate Marvel movie at the moment. With news of a live-action multiverse teased in the movie's trailer, along with big appearances from Dr. Strange and even villains (and presumably wall crawlers) from other Spidey flicks, the Tom Holland-led movie is the biggest superhero property on the horizon.
Article continues below advertisement
Fans of the series believe that just like the Avengers portended some pretty huge events down the line over several movies (Infinity War and Endgame), that the creative minds behind Tom Holland's Spider-Man movies are doing the same thing with the Sinister Six.
The original members of the Sinister Six from the comics included Kraven the Hunter, Dr. Octopus, Vulture, Electro, Mysterio, and Sandman. The bad guys have had enough of getting their butts kicked by Spider-Man and decide to try and end him once and for all.
We do know that Vulture's still very much in the mix, and who knows if Doc Ock manages to somehow "stay behind" in Spider Tom's universe. Guess we'll have to see what happens when No Way Home finally hits theaters on Dec. 17, 2021.