'Venom 2' Is Now in Theaters — Is the Movie Streaming Anywhere?
Now that 'Venom 2' out in theaters fans want to know if it will be streaming anywhere. Here's what we know about where the movie will call home.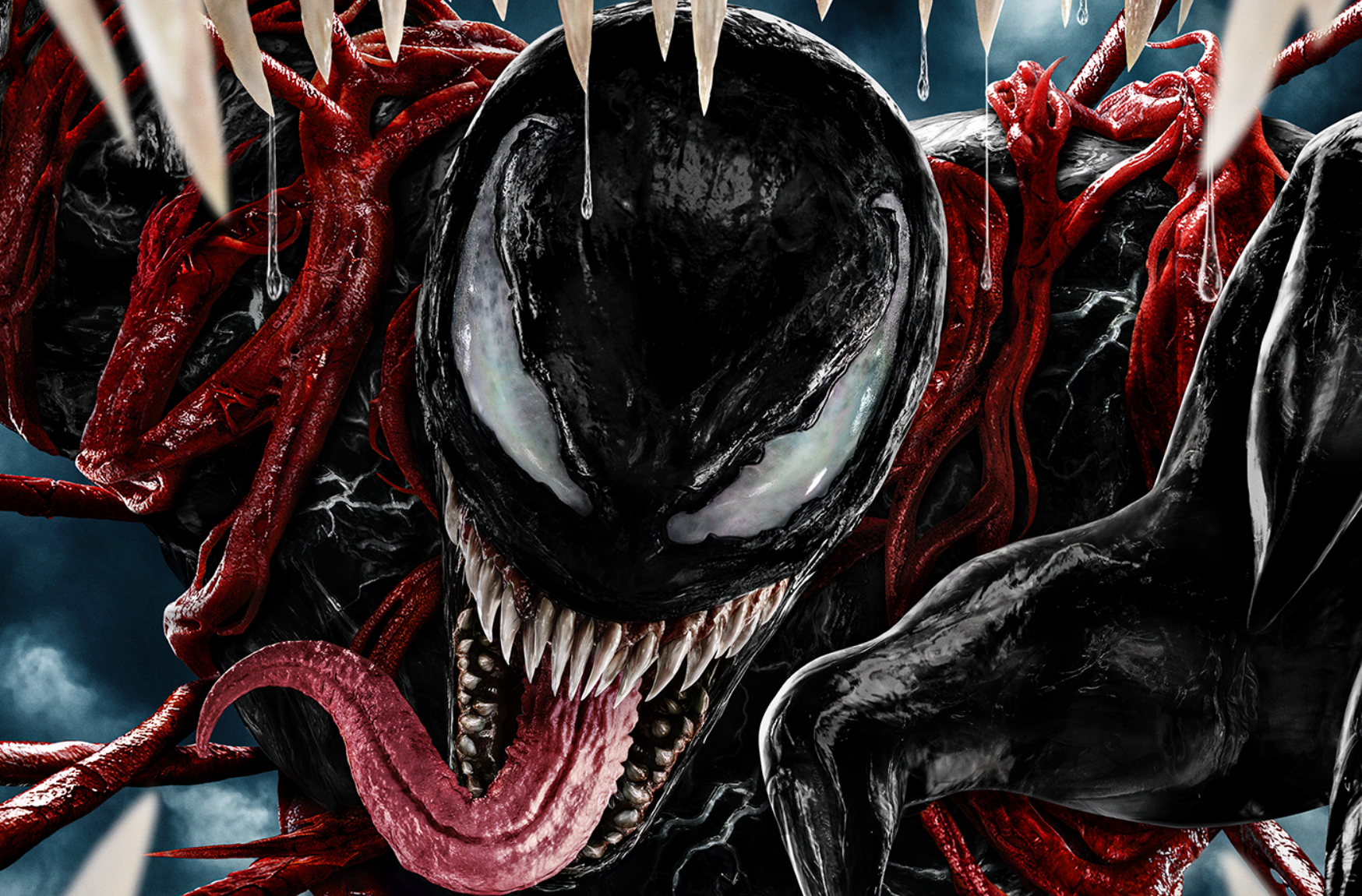 The Venom movies are about an investigative journalist named Eddie Brock, who inadvertently becomes the host of an alien symbiote named Venom. After they fuse, Eddie gets some serious superhuman abilities along with a strong desire to eat humans.
Article continues below advertisement
The first Venom movie came out in 2018. Its sequel, Venom: Let There Be Carnage, otherwise known as Venom 2, has now been released, and fans are ready to head to the closest theater to see all the action on the big screen. But will Venom 2 also be streaming anywhere?
Article continues below advertisement
Is 'Venom 2' streaming anywhere?
Unfortunately, if you're going to see Venom 2, you'll have to head to a theater. Venom: Let There Be Carnage is not currently on any streaming platform.
According to CNET, the character of Venom is a part of the Spider-Man universe and is technically a Marvel character. But Sony and Disney have a complicated relationship when it comes to Spider-Man characters. Since Sony Pictures is in charge of the standalone Spider-Man films, Disney has to "borrow" the character to use in MCU movies.
So even though Marvel falls under the Disney umbrella, any standalone movies about Spider-Man and characters affiliated with those comics are made and distributed by Sony Pictures.
That's how we can get standalone Venom and Spider-Man movies that have no connection to the MCU. Due to contractual agreements, Disney's Spider-Man (Tom Holland) gets to appear in the Avengers movies, but Sony's Spider-Man (Andrew Garfield) cannot. And because Venom is part of the Spider-Man universe, there's no guarantee that the new movie will end up on streaming platforms that Disney owns, like Disney Plus or Hulu.
Article continues below advertisement
Will 'Venom' be on a streaming platform in the future?
Even though Venom isn't going to be on a streaming service right away, it may be on one in the future. Sony doesn't own a service of its own and apparently doesn't have plans to launch one. But CNET also writes that Sony has a deal with Starz, so the movie may show up on that platform eventually, although that has not been confirmed.
Article continues below advertisement
In April 2021, Disney and Sony announced an agreement that would put Sony movies on Disney platforms like Disney Plus, Hulu, FX, and more. But according to IndieWire, that agreement only applies to movies released from 2022 to 2026. Thanks to the licensing deal, fans will have more access to other Sony films like the Hotel Transylvania series and Jumanji.
Is the first 'Venom' movie streaming anywhere?
Unfortunately, the first Venom movie isn't streaming anywhere, either. You'll have to pay an extra fee on platforms like YouTube and Hulu to watch it.
And as for Venom: Let There Be Carnage, catch it now at a theater near you.