Adeptthebest Received Her First Ban Ever on Twitch Mid-Stream — What Happened?
Surprisingly, Twitch streamer Adept was unexpectedly banned mid-stream. Fans have weighed in on why it happened, calling back to when she illegally leaked DMs.
The gist:
While not officially confirmed by either Twitch or Adeptthebest, viewers assume her surprise ban was due to her illegally leaking the DMs of ex-partner xQc during an Oct. 3 stream.
Viewers were initially upset that Twitch allowed her to continue streaming after leaking xQc's information; it seems public opinion has swayed into a more positive light with her ban.
Some viewers call on Twitch to permanently ban Adept. As of this writing, it's unclear how severe the ban is.
Article continues below advertisement
In recent years, most Twitch viewers learned about Adeptthebest through her relationship with Kick star xQc. The couple had a rough split in March 2023, but things were already going downhill after they filed for divorce in 2022.
With everything being fresh still and all the drama that came with the separation, there has been some tension between the two. The drawn-out conflict even led xQc to be investigated for alleged sexual assault accusations.
Both are seemingly fanning the flames, and it seems likely that Adept's recent ban on Twitch might have something to do with their ongoing feud.
Article continues below advertisement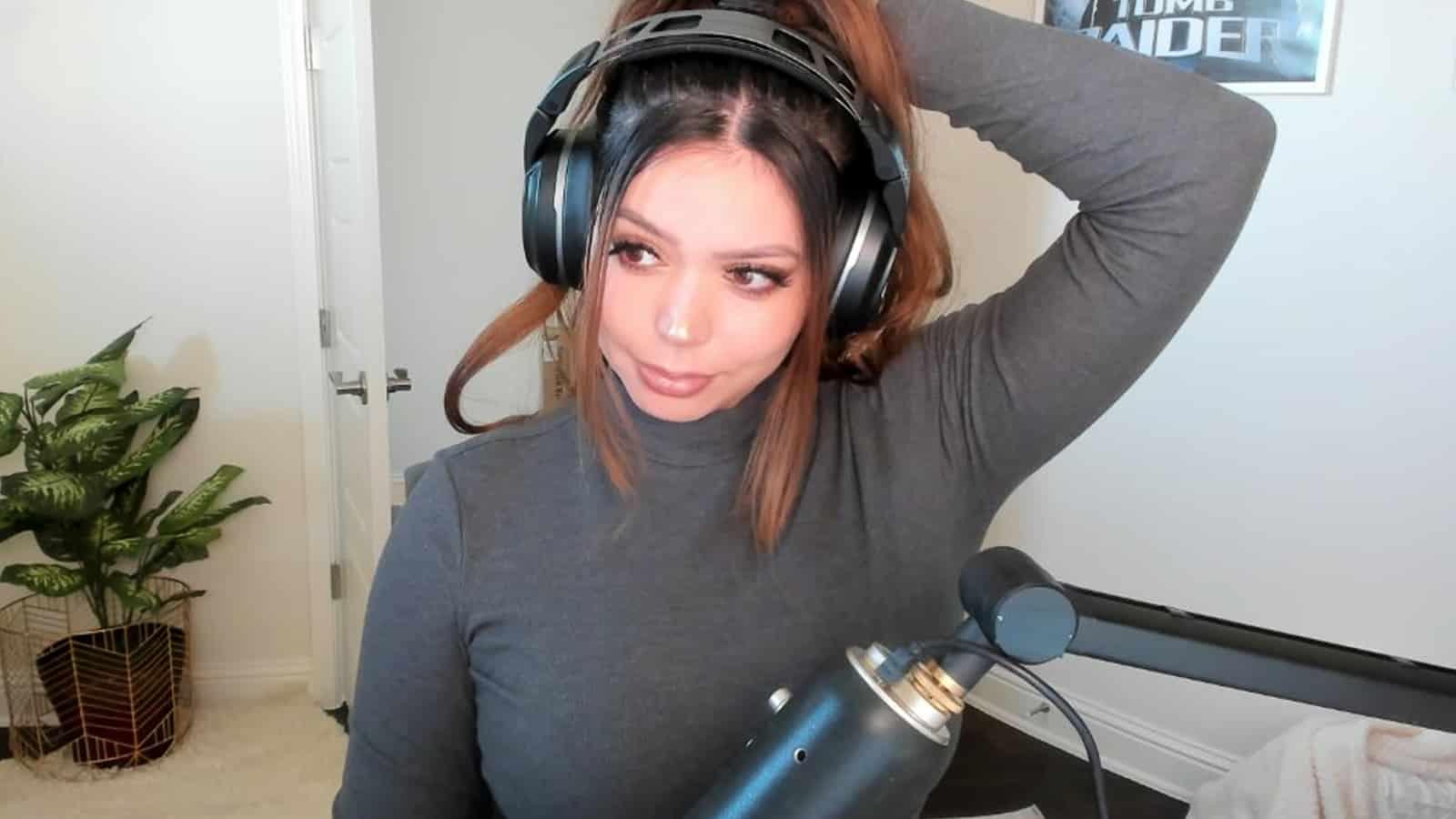 Why was Adeptthebest banned from Twitch?
As of this writing, Twitch channel Adeptthebest "is temporarily unavailable due to a violation of Twitch's Community Guidelines or Terms of Service." The message on the channel is the usual alert Twitch rolls out for banned streamers.
The platform hardly goes out of its way to explain the reasoning behind bans, so official details likely won't ever come. Adept also hasn't clarified what the ban was for either on social media.
Article continues below advertisement
Details are unclear, but Twitch viewers are convinced Adept got banned due to her illegally leaking the DMs of ex-partner xQc during an Oct. 3 stream.
"She ALLEGEDLY got [xQc's] phone when he was sleeping and took 700 screenshots … of his Discord logs," said one Redditor responding to the ban. "One of the DMs leaked was between him and his mod/assistant. Through censoring random msgs [she] tried to make it seem he was soliciting sex for 10k."
Article continues below advertisement
Another Reddit user stated Adept was "also publishing the names of people who do not want to be public and harassment."
We can't confirm these details due to her account getting banned, so it's best to take everything with a grain of salt. While streaming on Kick, xQc made it clear he had nothing to do with Adept receiving her first ban, adding, "things happened naturally in a logical outcome."
News of this comes a week after Adept accused xQc of paying Twitch mods for sex through Instagram posts.
She wrote, "Any streamers out there that are desperate enough to have sex with their head moderators when they're lonely … don't talk about it with them over Discord."
Following alleged accounts from viewers, this puts Adept in a strange position, which has some calling on Twitch to permanently ban her for leaking private information. Only time will tell just how severe the ban is and whether Adept will address this situation.